EQUESTRIA GIRLS: RAINBOW ROCKS AND FRIENDSHIP GAMES MOVIE BOX SET ON DVD FROM 21st MARCH
This Easter, enter the fantastical land of Equestria as EQUESTRIA GIRLS: RAINBOW ROCKS AND FRIENDSHIP GAMES MOVIE BOX SET arrives on DVD 21st March.
Join the Canterlot High friends in not one but two feature length animated adventures, as Twilight Sparkle, Rarity, Rainbow Dash, Fluttershy, Applejack, Pinkie Pie and Sunset Shimmer take Canterlot High by storm.
Equestria Girls: Rainbow Rocks
Canterlot High is hosting a musical showcase, and Rainbow Dash, Applejack, Pinkie Pie, Rarity, and Fluttershy performing with their new band, The Rainbooms.
But when The Dazzlings, arrive at CHS and turns the friendly showcase into a Battle of the Bands, tensions mount between friends.
When a reformed Sunset Shimmer realizes that The Dazzlings may be after something far more sinister than being named Best Band at Canterlot High, she calls Princess Twilight. But will the Equestria Girls be able to save the entire school in time?
Equestria Girls: Friendship Games
Canterlot High meets its rival school, Crystal Prep Academy, in a competition that's a long-standing tradition: The Friendship Games, a series of exciting events that includes archery, motocross, and rollerskating! Sunset Shimmer is tasked with keeping magic out of the games to keep things fair while she and her friends compete against Crystal Prep's top students led by someone with an equal amount of interest in Equestrian magic: this world's Twilight Sparkle.
Immerse yourself in a double dose of Equestria Girls magic as this bumper box-set is yours to take home on DVD on 21st March. The perfect addition to any wannabe rock star's collection.
Release date: 21st March  
Cert U 
Running time 160 minutes approx.
My review:
A touch of Magic for any girly girl or boyish boy (I've seen it with my boy and I don't think is right to not let him see a supposedly girl movie).
You have 2 movies in one DVD and lot's of moment of entertainment.
Equestria Girls comes from the all know series: My little Pony, as new characters and new adventures with new faces and bright colours.
Equestria Girls are in fact, the teen version of My little pony, a bit of a mix between Sailor Moon (90's tv show) with My little pony.
Recommended for any age and gender. 🙂
Want to Win a copy of this DVD??
Cheerio #equestriagirls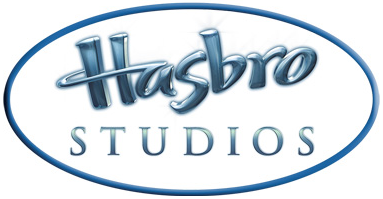 Thank you to Hasbro and Zero Degrees
My opinion is Honest and Unbiased