Everyone, absolutely everyone (at least that I know) is struggling with money.
With or without children, everyone stretches the money till the end of the month.
But one thing that I noticed is the amount of time people spent online, either checking news or jobs, or simply having fun in social media.
Relate yourself to it?
It's inevitable. Smartphones, tablets, absolutely anything with internet on it, is available to anyone, all kinds of models for any kind of pocket.
But what if you can be productive doing what you like online, while helping other people or even giving your opinion about some product or making a constructive review to a brand so they can properly HEAR what you say as a costumer and even make their product better BECAUSE of you?
And best of it is: Giving you the possibility of not only being heard but also winning real money? So imagine you're on the sofa, and in those 5 minutes and you can earn a little extra cash?
That is possible. Anything is possible in the internet, believe me.
The Opinion Outpost is one website of online surveys website that rewards you for the work you have in the surveys.
So basically you create an account – you must 18+ for that – make the 1st survey so they can know a bit more about who you are and what you do, so they can give you surveys related with you, you make the surveys, earn points and then redeem either for prizes or for Cash.
Simple, trustful and real.
One of the things, of the several things I like from the Opinion Outpost is that people, or as I am calling them, Panellists – as you will be, when you become part of the Opinion Outpost – is that opinions are given by serious people, trying to earn for them or the families, with a trusty opinion. Everything is real and respectful.
To win points from the paid online surveys, you take the same amount of time, that maybe you would take to see a news post or a picture of someone online. The more you make online surveys, the more points you collect, more chances to redeem. I think this is a good choice for those minutes I sometimes have looking at something online that won't take me anywhere or give me anything. For me it's a win win.
If my time is precious, then let's turn my online time paid.
What you need to do to earn a little cash in Opinion Outpost:
Be 18+ and be an opinionated person that wants to make a change in the world with their truthful and trusty voice
Create an account in Opinion Outpost HERE – It' FREE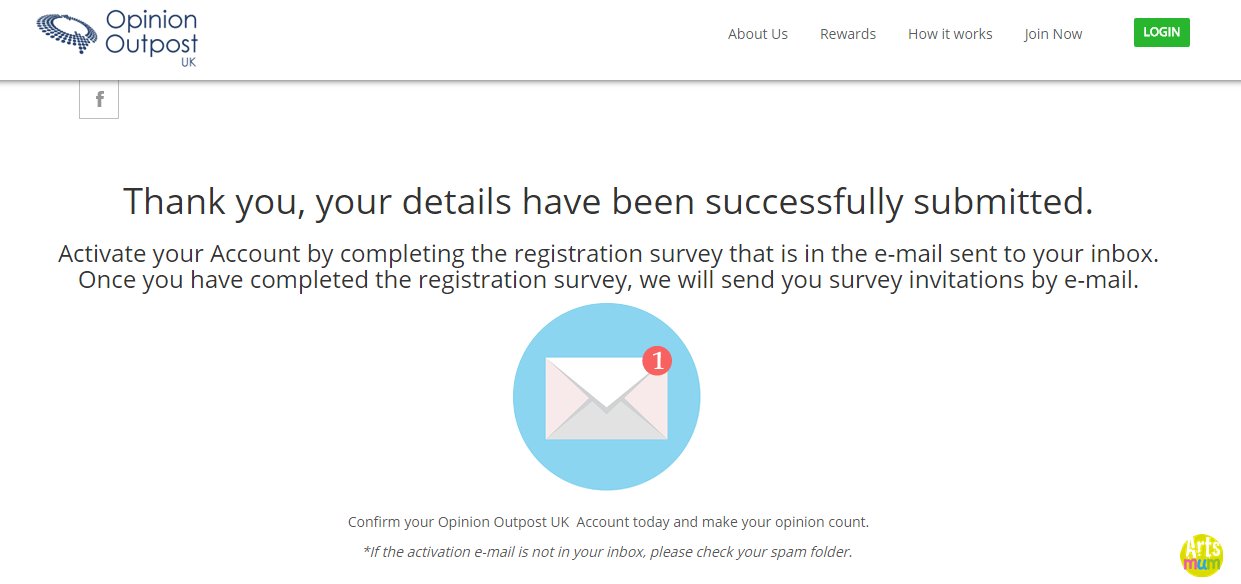 Fill your details
Take the first survey so they can know who you are, work, hobbies, family, etc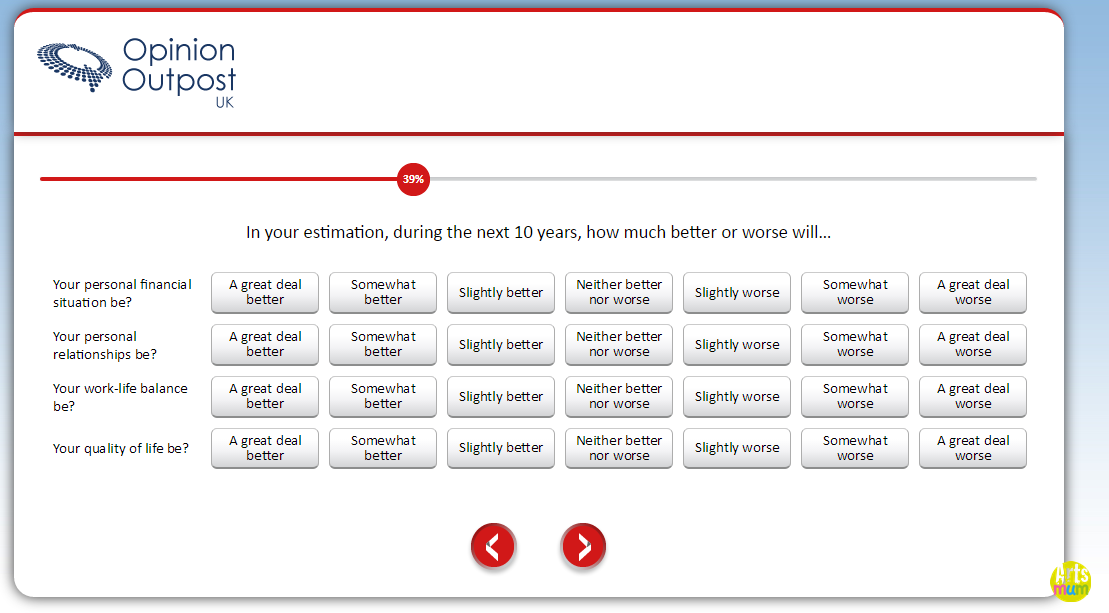 Win points – check your email or go directly into your Panellist Dashboard for paid surveys. Give opinions for brands, products or service that you know.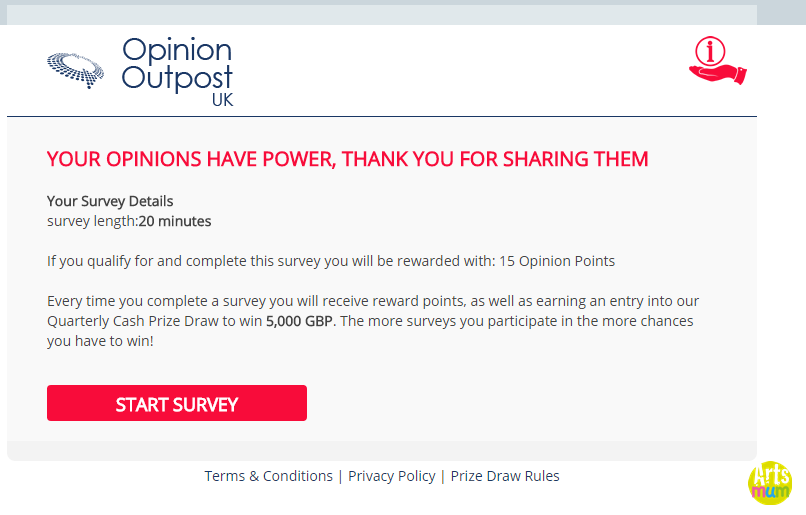 Rewards – You have 5 types of how to redeem your points from the paid online surveys points in Opinion Outpost:
You can exchange points for several vouchers for Online shops or retailers: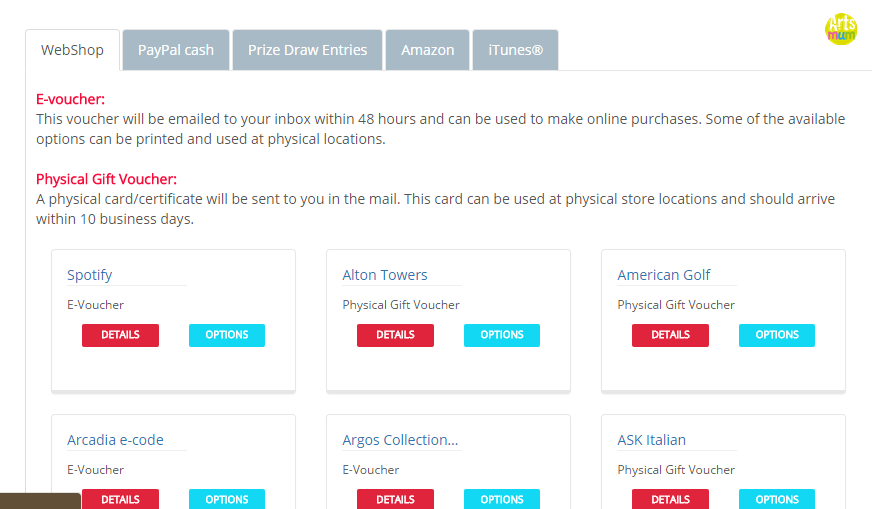 You can exchange directly for Cash in your Paypal account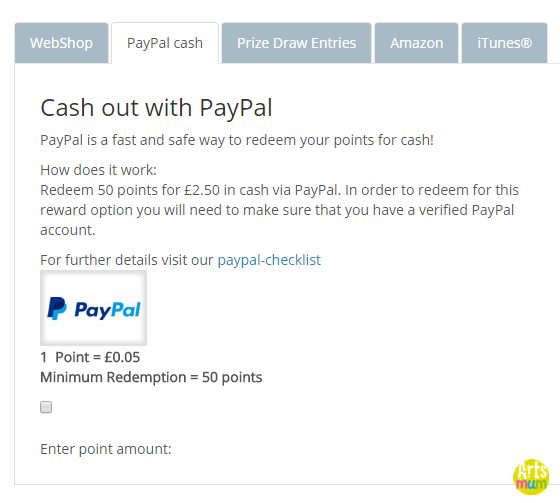 You can buy direct entries to the Quarterly £5,000 Prize draw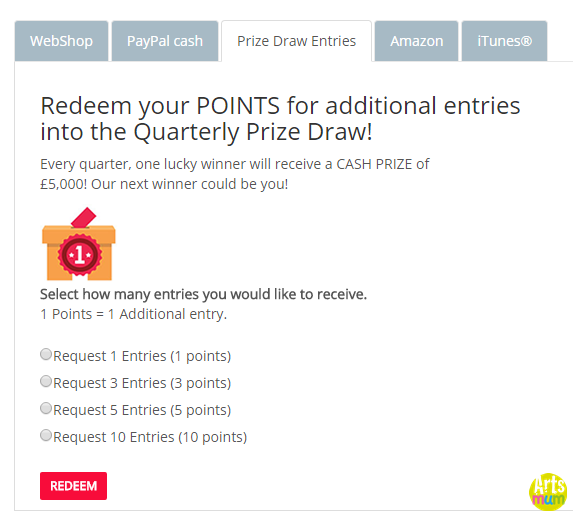 With Actual and Real Winners for the Quarterly prize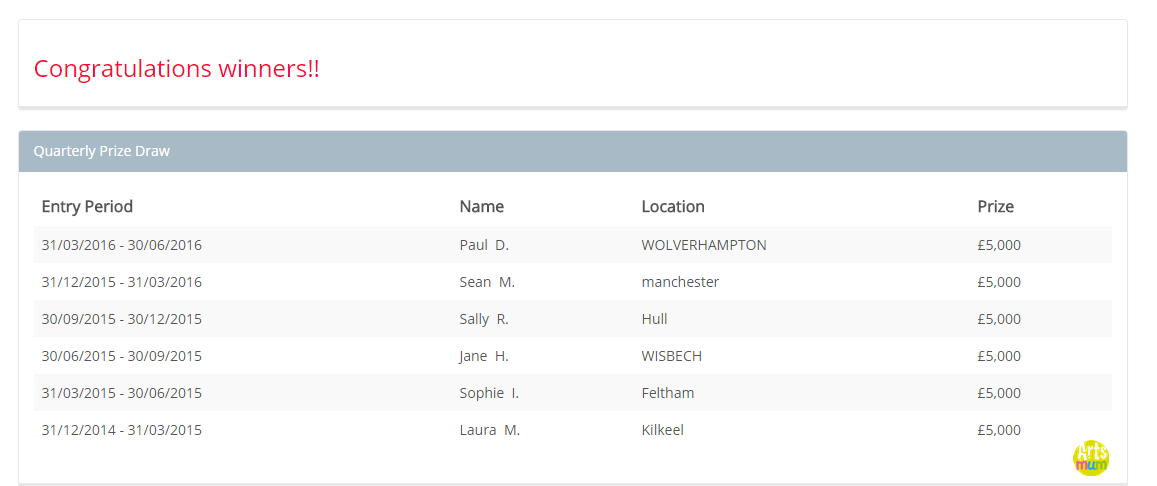 You can exchange the points for Amazon Gift Cards to help on the shopping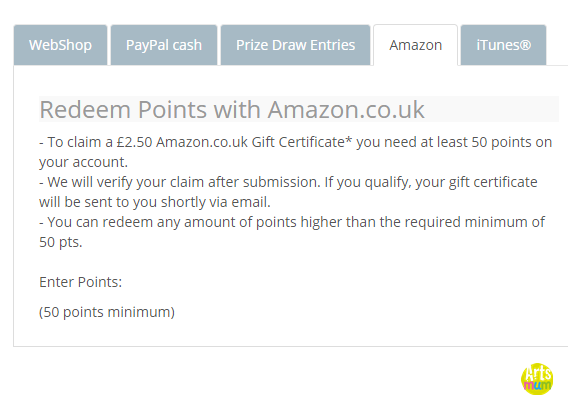 Or you can Exchange it for iTunes Gift Cards as well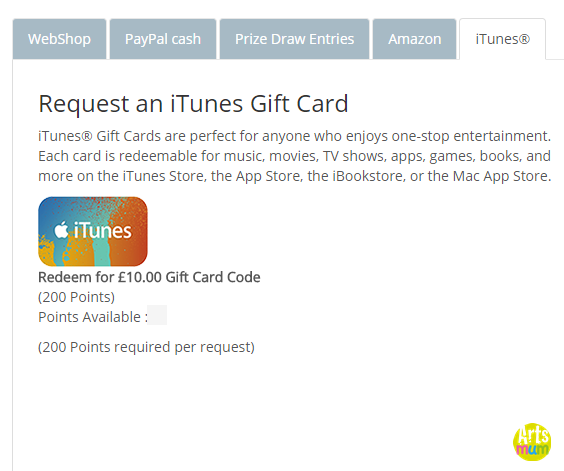 You will receive surveys on your email, asking for you to give your opinion so you can win points (As I receive them on my email)

My Personal point of view:
Seriously, if you don't try it, you will never know right? So if I have some spare minutes, why shouldn't I try and make something useful and earn a little cash? No one is going to sell you anything or make you spend your money. It's the other way around: You're the one earning the money for your opinions. Why not give it a go?
If you have any questions or doubts, the Help Centre is really helpful, if not, then email the Opinion Outpost directly through the Help Centre. They are very helpful and friendly.
Opinion Outpost is available in 7 countries:


Make use of one of the thing the Internet brought to the world: Earn a little cash for paid online surveys.
Try it and let me know below in the comments how it went, your experience and what you have already redeemed.
Try it here – Opinion Outpost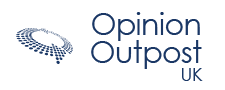 Ale x
Paid Advertisement