The year 2020 has made us rethink many things, including fashion and style. When you spend so much time at home, at some point you stop finding reasons to actually dress up beyond your pajamas, sweats, or any other cozy clothes.
No need to dress up for work, no going out, so we all did the next best thing, and that is we all decided to be comfortable as we can since we're not really going anywhere. And that's how comfort won over fashion. Or did it?
Well, maybe not because we still want to look chic and stylish in our loungewear. This means that comfort and fashion are finding ways to work together – hand in hand.
If you are interested in being both comfortable and stylish check out our list on how to up-style your cozy clothes and make them chic so that you can wear them out of the house, too.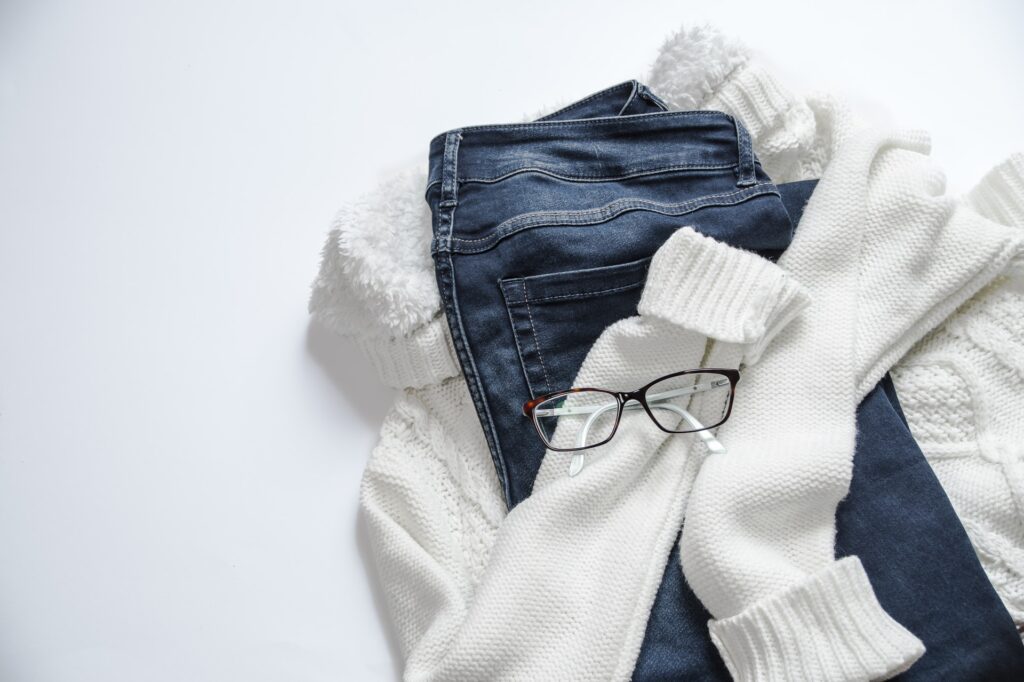 1. Cozy casual matching set
Being stuck at home doesn't mean that you have to wear boring things. Think about matching sweatpants and hoodie – yes, matching sets, because matching's having a comeback this year.
You can be completely cozy in this get-up, while still being able to leave the house if need be. Pair your matching combo with a pair of comfortable runners and put your hair in a high ponytail – and there you have it.
The good thing about this combo comeback is that sweats and hoodies come in many different colors and patterns, so you won't look like you're wearing pajamas.
2. Dressing up leggings
We can all agree that whoever invented leggings should be highly praised. Leggings can be dressed up and down depending on what you need – you can wear the same pair of leggings throughout the whole day and no one would be the wiser.
A good pair of leggings can provide ultimate comfort and coziness. When you are at home you can wear them with a t-shirt or a hoodie, but in case you need to go out you don't need to change them, you can just dress them up a bit.
You can throw on a nice blazer or a fancy jacket to dress up your leggings. You can also put on a nice button-down shirt with a leather jacket and you are good to go. A denim jacket with a pair of leggings also works just fine if you're going for a more casual vibe.
And if you really want a polished fancy look think about pairing leather leggings with a simple shirt and a long coat.
Without any doubt, leggings are the most convenient piece of any woman's wardrobe. You can go from loungewear to polished in a second.
3. Classy cotton tees
The good thing about cotton shirts is their simplicity and versatility. You can wear them as a comfortable, cozy piece of clothing, or you can dress them up and no one would know that you just wore that shirt as loungewear.
Just like leggings, cotton shirts come in all types and colors, from long-sleeved to short-sleeved, cropped, long, patterned, graphic, really anything you can think of. That's what makes them so great.
You can wear them as comfortable, longe at home garments paired with sweatpants, joggers, or leggings, shorts even. And then if you want you can wear that same shirt to work or out on the town.
All you need to do is dress it up a bit. You can pair cotton shirts with dressier pants, skirts, and jeans. Then you can pair them up with a denim jacket, blazer, cardigan, or a simple button-down shirt.
For example, a complete look would include a pair of denim jeans, a simple white cotton shirt, and a navy blazer, topped off with a pair of high heels – classy, chic, and fashionable yet you only dressed up a simple cotton shirt!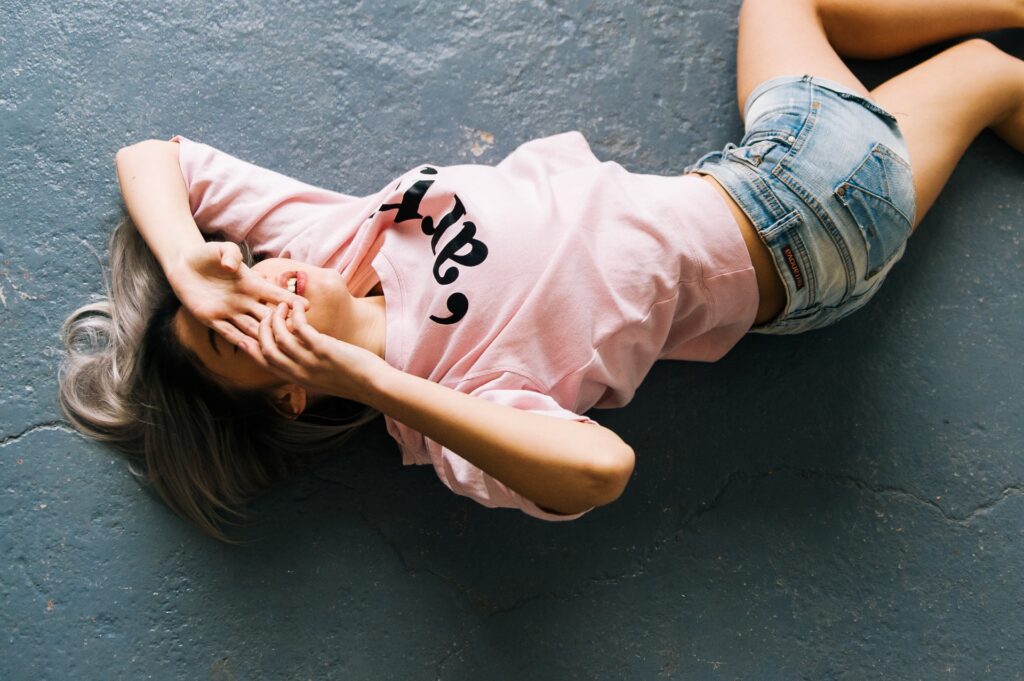 4. Coffee date shorts and crop tops set
You may have noticed that most of the boutiques are stocked up on shorts and crops. That's because shorts and crops aren't just ideal pajama sets but they have become actual coffee date or breakfast outfit.
You can pair this matching loungewear set with platform sneakers or sandals and have a complete look. Just like the matching hoodie and sweatpants, this matching set can be both a perfect stay at home and go out outfit.
The point is to dress it up with footwear, accessories, and bags.
5. Office ready joggers
Who doesn't like a good pair of joggers? They are a perfect loungewear piece that everyone should have in their closet. And what's even better is that they can be up-styled so you can wear them out of the house as well.
When you say joggers, people immediately connect them with sports clothes and casual style. But what they don't know is that joggers can be made to look super chic and elevated.
Choose your favorite pair of dark joggers and add a pair of high heels together with a blazer and you can easily go to the office in them.
6. Satin lounge pants for a date night
Satin loungewear is the epitome of relaxed at home. However, satin loungewear can also be made to look elegant and stylish.
You can create an elegant look by adding a long-sleeved crop top and a pair of high strappy heels. Similarly, satin pants combine well with a white long-sleeved loose shirt and high heels as well. Any look you go for will be perfect for a night out or maybe a date night.
Looking relaxed and comfortable seems to be in fashion. However, while looking comfy and cozy, you don't have to look sloppy and lazy if that's what you were thinking.
As you can see, with just a few simple outfit changes, you can look stylish, chic, and even elegant. You can leave your home knowing you look great while still being completely comfortable.
Article by Emma Williams
Emma is part of Alejandra's Life Family Team