By Emma Williams
The New Year is coming! The season of warmth, gifts, Christmas songs, and a lot of delicious food! Your house is going to be full of people and Christmas decoration.
After all this euphoria, removing Christmas tree, stockings, and Santa figurines can seem dispiriting since your house goes from a magical land to the boring everyday place. The good news is that this doesn't have to be that scary.
If your New Year's resolution is to revamp your home, you can do it easily, even without spending a fortune.
Be creative with storage ideas
When organizing the space you live in, start from the practical side. The ways in which you can embellish your house rooms are numerous, but you should save them for later when you're done with the more time-consuming tasks. The best way to start is by implementing some creative storage ideas.
If you start from your kitchen, focus on the storage of cooking sets and ingredients. For example, you can label the cooking ingredients, and always order them in a specific way, to avoid cooking with expired ingredients. You should place the fresh and more recently bought spices and oils in the back, and first use the old ones. When it comes to cooking sets, you can hang the pots and pans on hooks installed in your kitchen.
In the bedroom, you can use platforms under the bed to store everything you don't use daily. You can also place shelves over the door as additional storage. An interesting idea for a kid's bedroom is organizing the toys by colour. You can get drawer organizers to keep everything neat. Hanging your garden tools on the wall is a big space-saver in the garage.
Rearrange your furniture
If you have problems with finding a way to make a change in your house without spending any money, the solution is easier than you think. You can simply rearrange your furniture. This will give a fresh feel to your room, but it is actually beneficial for more reasons than just this one. If, for instance, you move an armchair from the corner of a room to its centre, you will allow the part of the carpet that was under the armchair to breathe.
On the other hand, if you move a wardrobe from one room to another, in the former place of the wardrobe, with dust bunnies, you may find some lost toys or keys. If you have toddlers, the right furniture arrangement is very important. You want to avoid any possible traps your children could encounter. If you don't have the time to plan a more complex rearrangement, you can always make smaller changes. Replacing the dining table from one side of the room to another one, or placing the lamp on the opposite side will suffice to enliven your room.
Repurpose your household items
Think again before disposing of an old desk or a worn-out sofa. You can still put stuff like this to good use. Transforming an old couch and matching it with other furniture can refresh the room. If your kids have outgrown their cribs, you don't have to throw the cribs away.
You can disassemble them and create a completely new item suitable for you. Another interesting idea would be making a new coffee table out of the old door.
If you're not a fan of these huge transformations, you can still apply this to the smaller items. For example, you can use glass jars as flower vases. You can also use food cans or pencil holders as vases for a more unique touch. If these ideas of combining various unrelated items work for you, don't stop here; let your imagination run wild. Place items from the kitchen in the bathroom. Use a kitchen glass for your toothbrush or anything else that comes to your mind.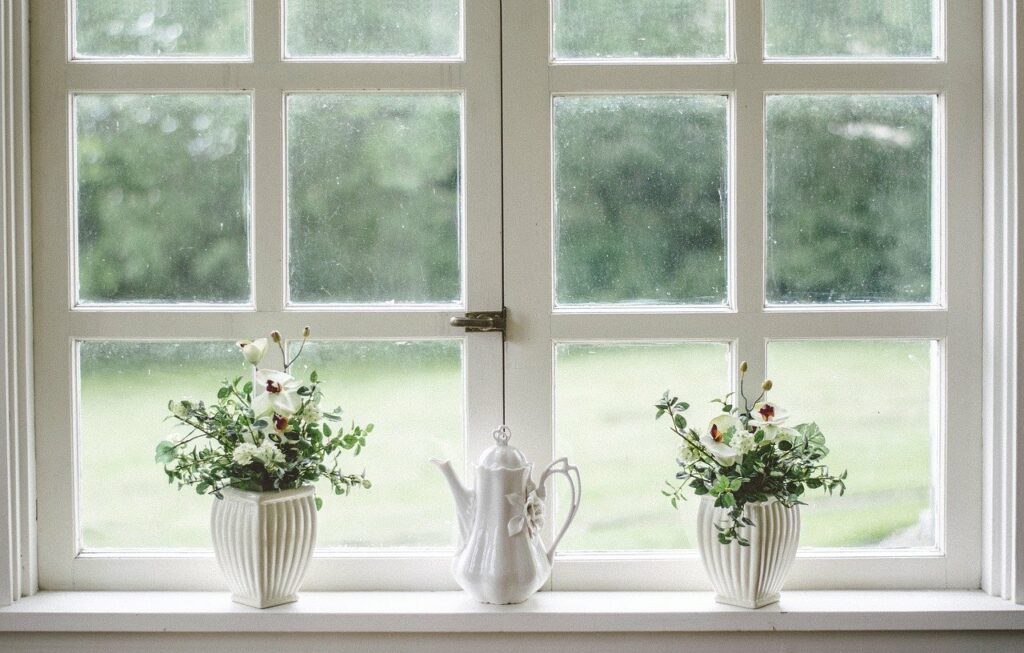 Get rid of the clutter
If you have a big family, and if parts of that family are little kids, you probably have problems organizing your space. Toys are most likely to be lying all over the place, crayons to be scattered, and clothes to be wrinkled. If you or your spouse are employed, you may not be able to run around all the time and clean this mess. You may even contribute to the mess if you're leaving your papers or tools behind, depending on the job.
When decluttering, start from the broken items. If something is irreparable, throw it away. Check your food, makeup, and medication. If something is expired, it belongs in the trash, not in your drawers or on your shelves. Pay attention to your clothes. If you don't ever wear a certain piece of clothing, donate it. Try to organize your space better by neatly putting everything you can in drawers to make sure it's easier to manage.
Keep it clean
Once you have made some big changes such as rearranging the furniture or decluttering, it's time to try to keep the house refreshed. Even if you don't often make changes in your rooms, they won't seem depressing if you clean them as often as needed. You don't have to clean them thoroughly every other day. A huge difference will be made if you fold your clothes immediately after washing it or wash the dishes right after you've eaten. Don't forget to make your bed on a daily basis. Keep the cleaning supplies in creative kinds of storage you've come up with.
Don't do this on your own. It's pointless if you are the only one cleaning, while the rest of the family is just making more mess. Try to get everyone involved. Teach your children to clear away their toys as soon as they're no longer playing with them. Make sure that your spouse clears away his or her stuff too.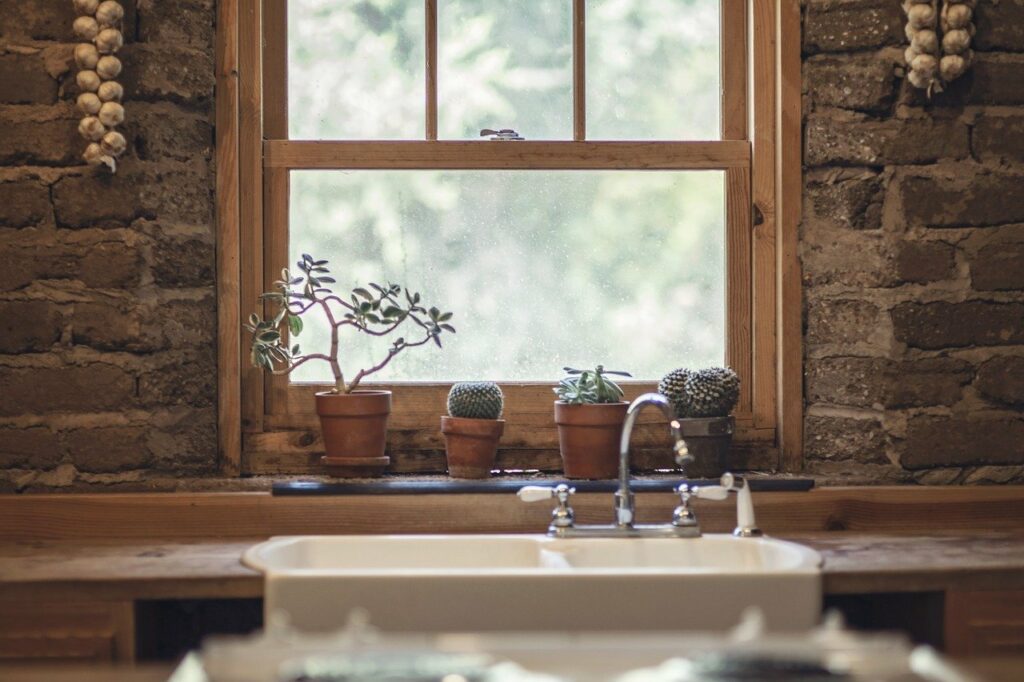 Let some greenery do its magic
Who says that Christmas trees and wreaths are the only fun greenery? After the winter is over, and you have to move these away, you can replace them with some really interesting options. Working with plants is really beneficial since it has a therapeutic effect and it reduces stress. Nothing will enhance your room's charm and bring it to life like plants. They are warm and welcoming, and they even keep the air fresh.
The ways in which you can get creative with indoor plants are numerous. You can place some potted plants all around the house. They can also be hung on the walls. You can keep them in your working space to let them help you calm your nerves. If the time allows you, make a mini-garden or a terrarium. This will provide you with extra fun, and if you can get the whole family on board, you can combine improving your lifestyle with strengthening your family bonds. Plants do require some time, attention, and patience, but it all pays off.
Accessorize cleverly
In the same way a necklace or a watch can improve an outfit, details can ameliorate the room. It's magnificent what kind of effect can be made with a simple trifle. Larger pieces of furniture, like a bed or wardrobes are important, but small things shouldn't be forgotten either. To have a sense of a different, refreshed space, you don't have to do much. Vibrant pillows, a picture frame, or a new clock will do the magic.
An important task in home décor is choosing the right curtains. They should be combined with the rest of the interior in a nice, subtle way. They shouldn't stick out nor be too aggressive. Curtains are a perfect way to put an accent on your style. The right choice of colour, fabrics, and size will do wonders. When it comes to your windows, curtains aren't the only important feature of interior design. You should also pay attention to choosing high-quality modern blinds that are stylish, but that also give you control of lighting or your privacy.
Add a personal touch
Finally, what will really ameliorate your home's appearance is making it personal. The perfectly organized spaces with new furniture are pretty cool, but they lack warmth and sense of home. If you don't like the generic look of your home, don't worry; you can easily change this. Giving it a personal feel will make a huge difference.
This personal touch can vary; it just depends on your creativity. It can be something really simple. For instance, if you had a favourite toy growing up, place it on a shelf in your living room. Put your children's artwork on the fridge, or frame it. On the other hand, if you want to do something more complex, create a picture wall. The best thing about these kinds of changes is that they are budget-friendly since you won't be spending anything on them, but they will make your home interesting and unique.
Conclusion
If you think that your house seems boring or depressing, don't think twice and start revamping it immediately.
You can use these easy-to-follow tips as a great start, and after that, you can move on to your own inspiring ideas.
About Emma Williams
Emma Williams is an Australian writer with a master's degree in business administration, who has a passion for anything lifestyle and design related. She spends most of her time redecorating and participating in house projects. As a great nature lover, her biggest pleasure is spending time in a small cottage by the river. Follow Emma on Twitter.