All mums want to give their little ones the best start in life, right from the moment they know they are pregnant.  Having eaten well before baby arrives, and then while breast-feeding, when it's time to start weaning, naturally only good food will do.
I can't remember how many books or videos I have read and seen when Richard started to ween, and even now, my picky eater (what a phase seriously…) I still do.
Ayurveda is an indian ancient medicine that I have been applying in my life for at least 10 years, since I am a teacher of Ayurveda massage, and there are things that you learn and became so deep i your knowledge that doesn't make sense not to apply in your house and family.
I've met the Goodness Gracious Food Company, created by a real mum with a range of delicious, nourishing purées, 100% organic, free-from, balanced recipes made with the best quality ingredients nature provides, gently cooked and packed into pouches for on the go or at home.
They are inspired by ayurveda, which has been around for 5000 years and is the cornerstone of Western medicine.  Ayurveda sets out which foods are best to eat with other foods and which should never be mixed, so gentle for digestion and gut health.
Fruits, for instance, are simple foods that only take about 15 minutes to digest.  Fruit ferments in the stomach so should be eaten separately, or combined with other fruits and fibre-rich quinoa making it easy to digest so all the goodness is absorbed.
Vegetables, meat and dairy products are less simple.  Food like yogurt is heavy, cold, unctuous and complex to digest.  Mixed with fruit, yogurt curdles and tiny tummies become very uncomfy places.
And specially since richard is lactose intolerant, yogurt is something out of the menu, and unfortunately there aren't so many brands that think about the lactose intolerants.
All are completely organic, gluten and allergen free, for children of four months plus.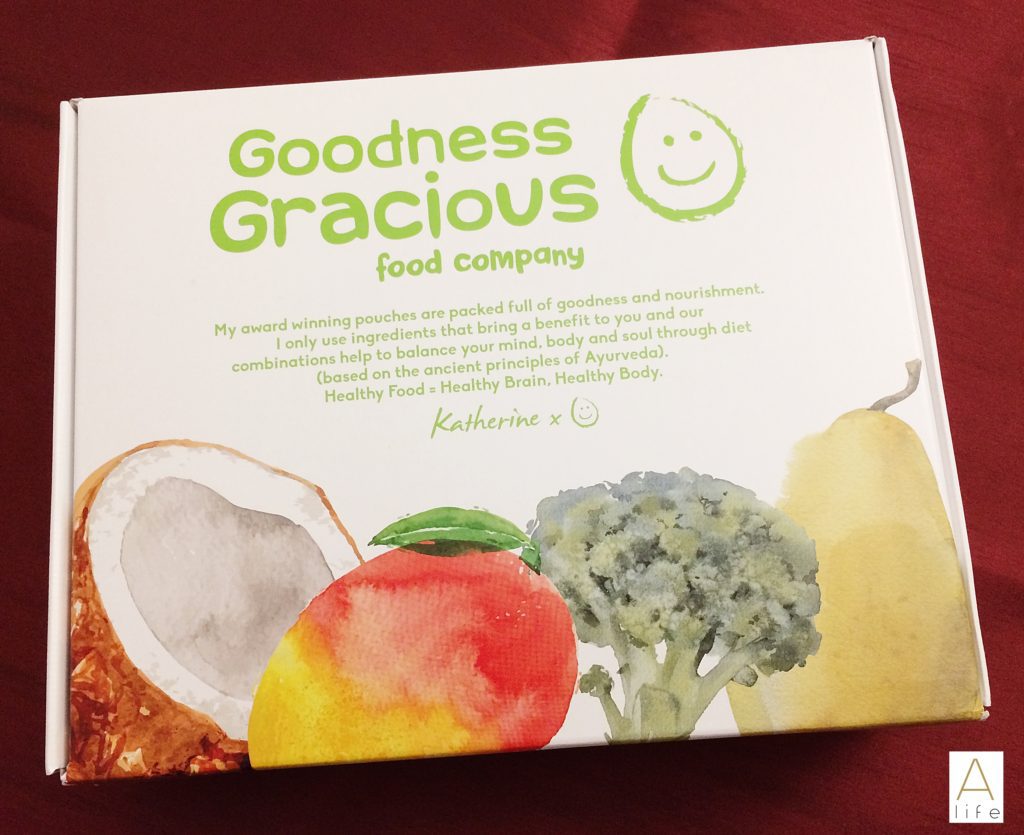 Richard 2 pence:
He loved the banana, plum and Quinoa pouches! ok ok mum too! because they can be eaten by little ones and grown ups as well.
Easy to digest, the fruit reminds of a pudding but with all the healthy nutrients and flavour without nasties.
A BIG 5 out of 5 rating because this is a brand that we will see prosper, as the food is really very good.
Goodness Gracious Foods puts the power of balanced food first. 
Find them today in selected ASDA stores and online at www.goodnessgraciousfoods.com.