Can you believe it's November and can you believe in 1 month till the end of this year??
What about this cold? Well, one thing I am sure of: I am keeping up with cosy now, working from home and grabbing a cuppa.
While (not) travelling these past weeks, I had the opportunity to try out a couple of different pieces from Femme Luxe, as I have been working as an ambassador for them for a few months.
The clothing quality is very good, the prices are good, and they have a wide range that fits any type of body, any pocket, and any occasion. Check online for their flash sales or download their App to buy from your mobile.
First of all: Be safe
(yes, this is a sticky paragraph, since masks can really protect you and your loved ones!)
We need them, our kids need them (especially for school!).
As many brands started to do masks, Femme Luxe was one of the first brands to introduce it in their sale platform: making masks affordable, reusable, and nice to wear!
Here are some of the types of masks you can find:
T-shirt Selection
Because even on cold days we need good and cute Tshirts to use with Jeans, under a coat, or why not make a front knot and with a long Skirt and a pair of Trainers? This Black 'Couture' Lip Print Oversized T-Shirt is just what you need for a bit of sass. Is oversized and made with excellent cotton touch.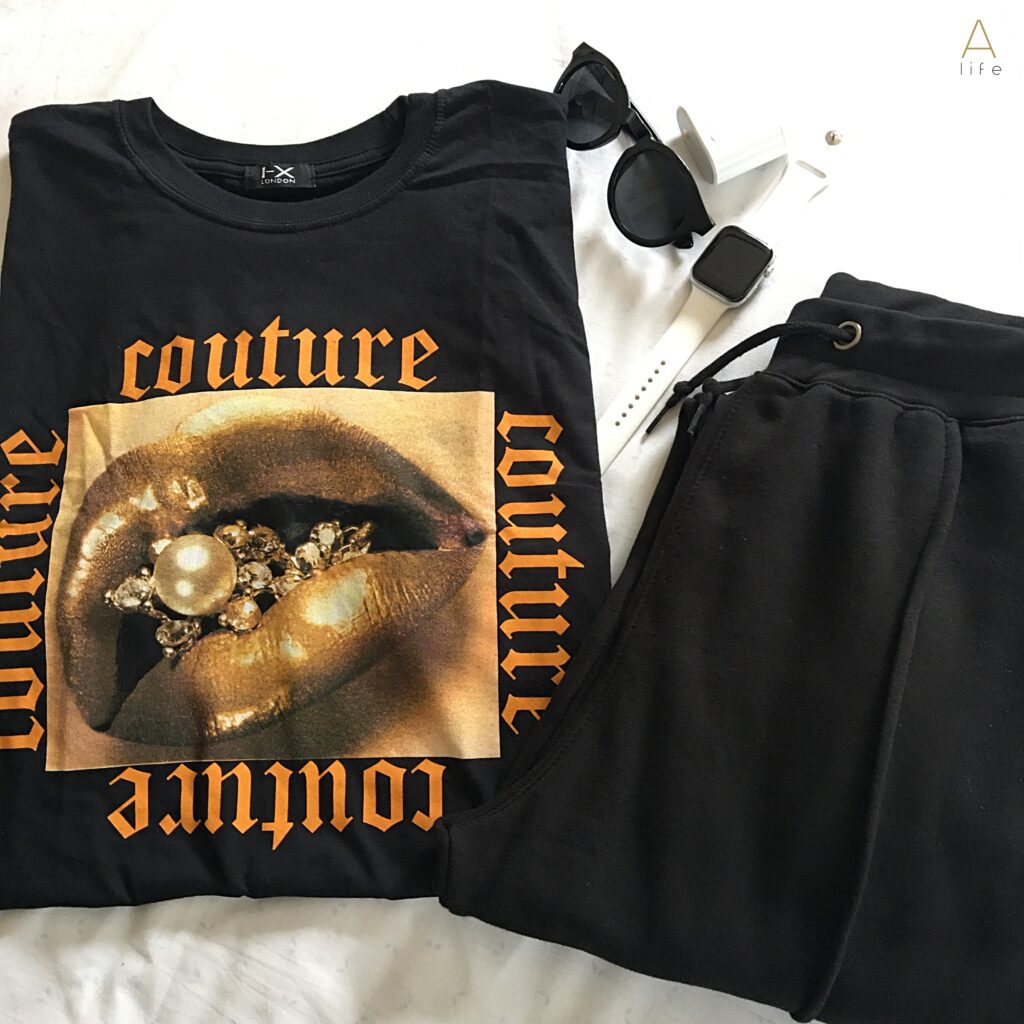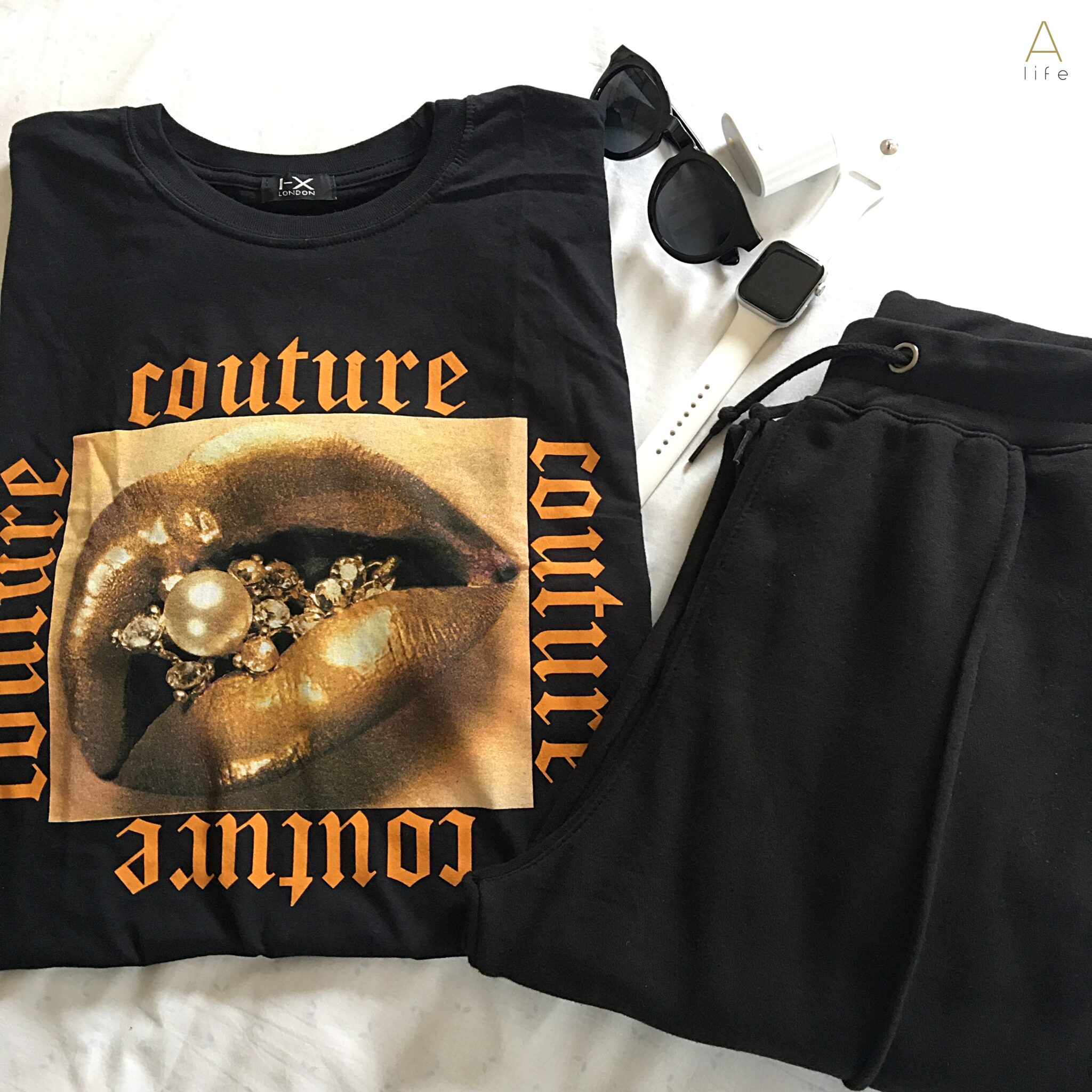 Loungewear is Life
By now you know it! Loungewear is our daily life for those who still work at home, not meaning that we can't still look glam our cute even if practical.
You cannot go wrong with the Black Joggers Loungewear Set: The top is cropped but with a nice length, and the joggers are cuffed which are great and practical wear, for either home, or the gym, and a nice walk with friends.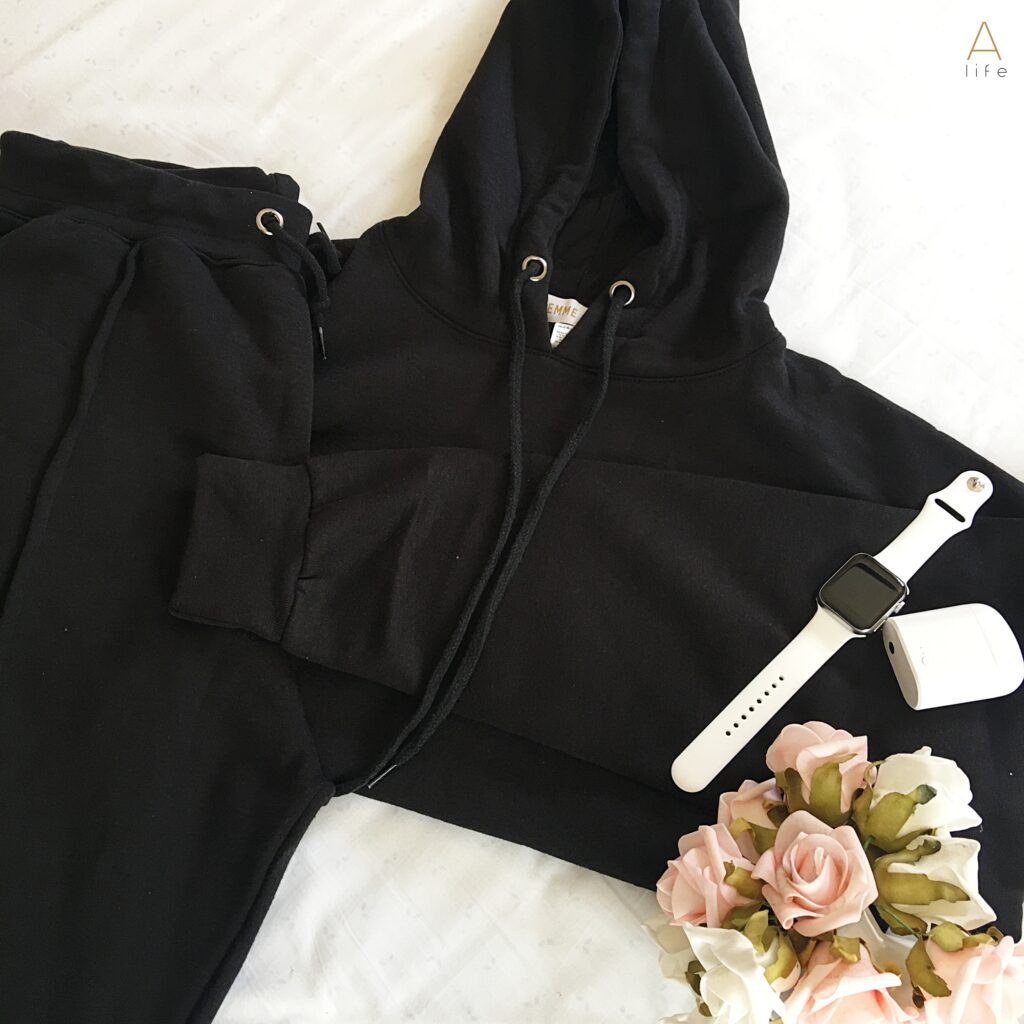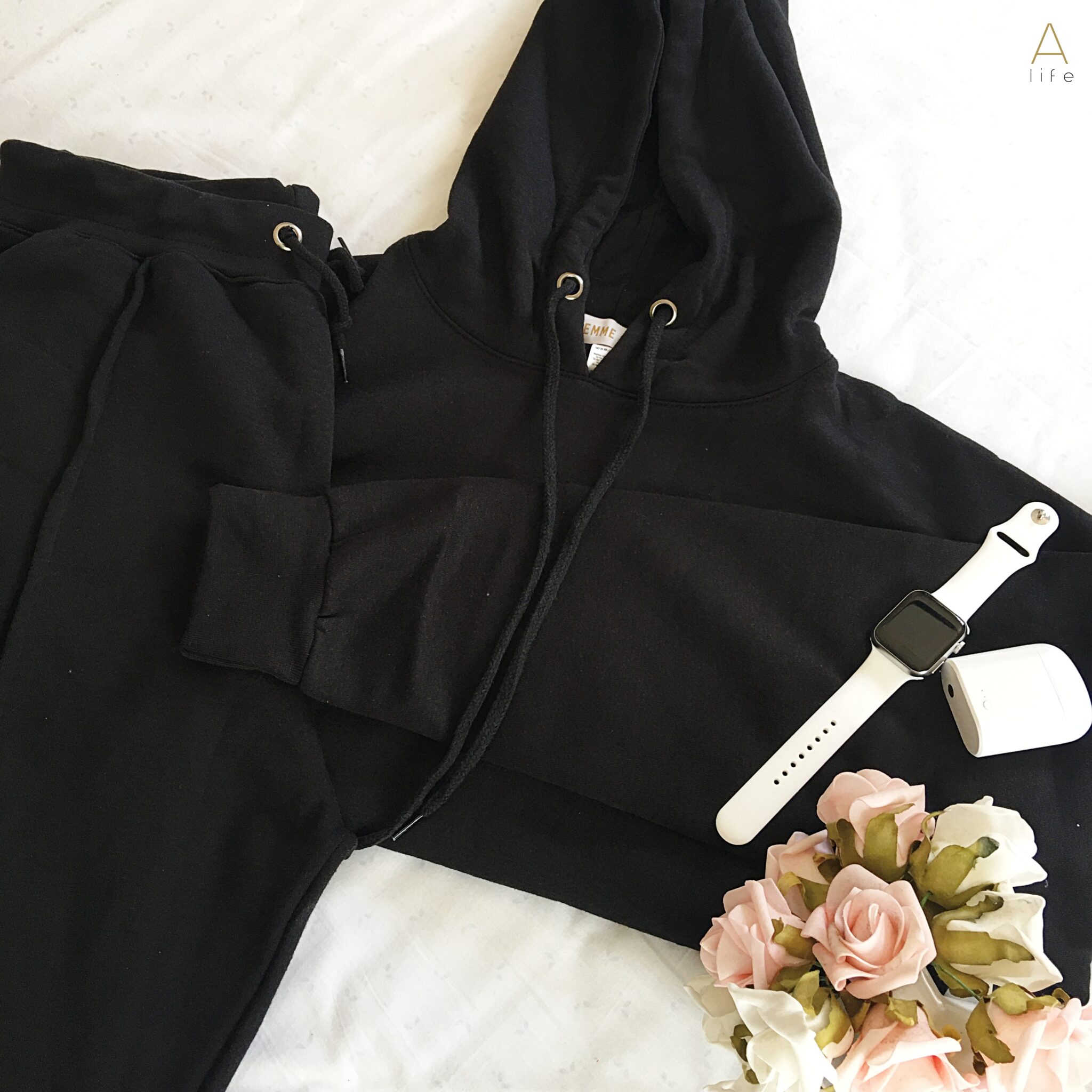 If you like bold joggers like me, to pair up with anything that you like, I have to share my new Lilac or baby Blue Cuffed Joggers. They are oversized but look so good and feel so warm.
For those Colder Nights
You can't go wrong with a high neck knitted dress! You have it in several colours but this white one caught my eye. Size is a little big (oversized) so my "ML" is actually a 16/18. Lovely with a pair of high knee boots!… and oh so comfy!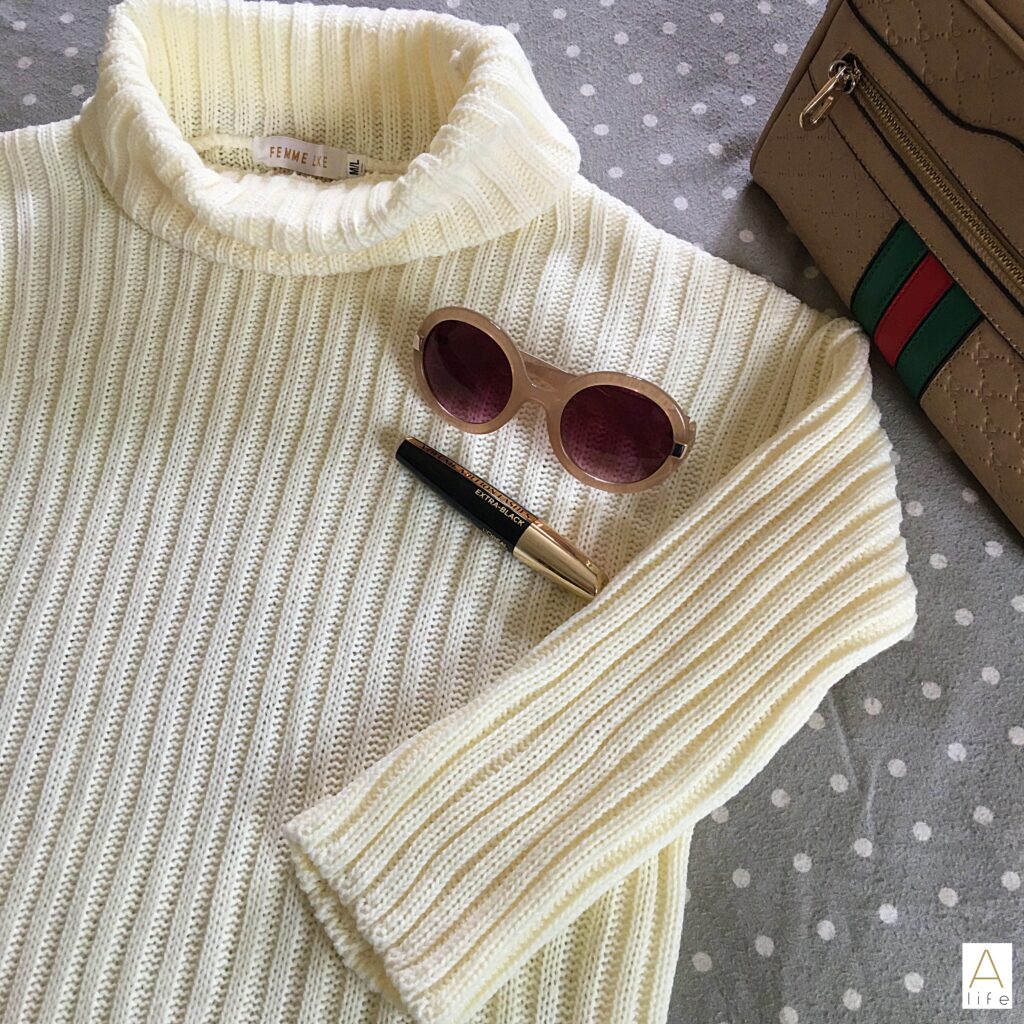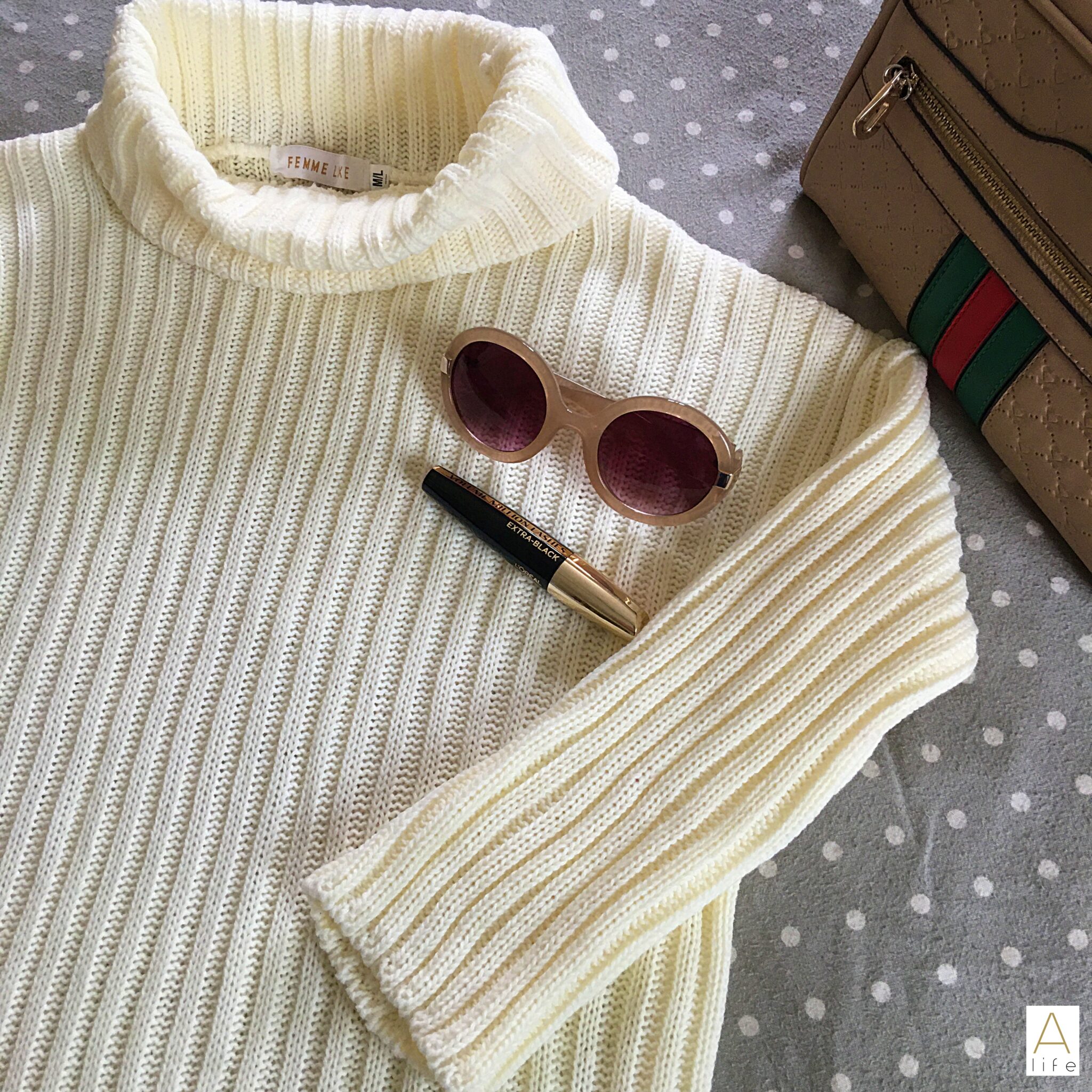 The range of loungewear is excellent for those cold days and nights chilling out. From jumpsuits to cardigans, the loungewear selection is really life. Warm, practical and on-trend.
Don't forget to check my Instagram for more Fashion Inspo!