Discover seven all new episodes of your favourite canine capers, as family favourite PAW PATROL: MEET EVEREST! scampers onto DVD on 18th July 2016, the perfect summer holiday treat! This series, Everest joins the paw pack and just in time, as Jake ends up lost in the South Pole – Everest and the Paw Patrol gang to the rescue!
Rj was so excited to see this movie with his precious pups and lot's of adventure (Go Jake!).
Eating our treats while we see the movie makes it special every time and no one can resist to the energetic Paw Patrol intro song. 🙂
On this new DVD, It's power to the pup girls in these new to DVD Paw Patrol adventures! Everest is the latest pup to showcase her PAWsome skills as she joins Skye and the rest of the puppy crusaders. A loveable snowy mountain pup, Everest is great at clearing snow from the roads. Ice or snow, she's ready to go!
This spirited preschool adventure series returns as a winter storm causes trouble all over Adventure Bay. Ryder, Rubble, and Everest are ready to tackle the new snow filled quests. Will they get there in time to clear all of the snow and ice? Will a stranded baby deer make it back to its family?  You can count on Everest, Ryder and the pup patrol pack for more high-flying adventures!
Keep your eyes peeled this summer for the Morrison's Kids Entertainment event which runs from the 25th July – 14th August for lots of Paw Patrol fun.
Enjoy the educational escapades when this must-have summer gift for little boys and girls, with Paw Patrol adventures.
RELEASE INFORMATION
Title: Paw Patrol: Meet Everest!
Release Date: 18th July 2016
Runtime: 96 mins (1 disc)
RRP: £9.99
Certificate: U
LIST OF EPISODES
THE NEW PUP
PUPS AND THE BIG FREEZE
PUPS SAVE THE DEER
PUPS MAKE A SPLASH
PUPS SAVE A SCHOOL DAY
PUPS AND THE TROUBLE WITH TURTLES
PUPS SAVE A FLYING FROG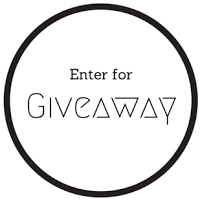 Giveaway Time!!
I have one brand new Paw Patrol: Meet Everest DVD to give away!
One random winner, in the UK, will be selected.
To Win: Comment below what Paw Patrol character is your child favourite.
Starts the 15th till the 24th of July
Good luck! 🙂