Holidays are a magical and peaceful time for the entire family. Once the Christmas spirit takes over, all you want to do is sit curled up in a blanket with a cup of hot beverage in your hand while watching the lights twinkle all around you.
If you are lucky enough to have a newborn or a toddler in the house for Christmas, then everyone's favorite holiday becomes that much more special. However, the beautiful Christmas decorations can be hazardous for your little one.
Babyproofing the house for Christmas is a must for all those parents that have kids younger than five. And as challenging as this endeavor may seem, there is nothing to worry about just yet – with Alejandra's Life, every life situation becomes easy to handle.
Start babyproofing the house for Christmas on time
Christmas is a time of the year that lasts for only a few weeks, which is a shame, as it is the time of giving and receiving. Since all of us can hardly wait for the Christmas time to roll around, we start decorating our houses as soon as we can.
We start composing Christmas gift lists for the entire family and try to do our shopping before the malls become too crowded in the days before Christmas Eve. So, why would we wait and put off something as important as protecting our children?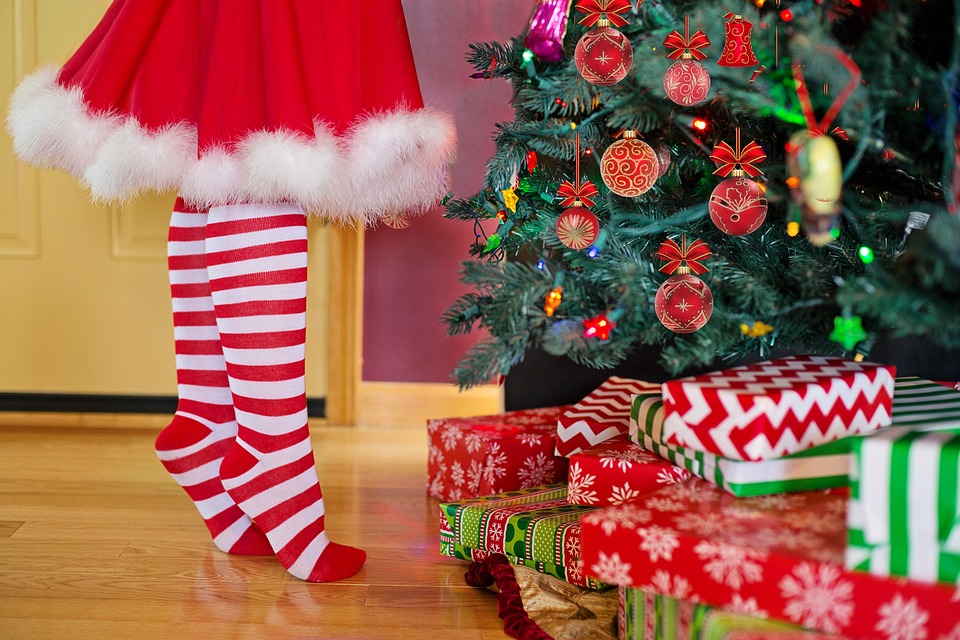 Once Christmas is over, you will put down your tree and place your Christmas decorations in storage units until the next year when you once again repeat the whole process.
But, before you unpack your decorations and start placing them all over your home, make sure you gather all the necessary materials for babyproofing your home. And the most necessary one is a small fence. One fence can go a long way, and you are about to see why.
Babyproof the Christmas tree
There really is no Christmas without a lush and luxuriously-decorated tree. It is the main symbol of this holiday and it brings incredible joy to the entire family. But while a lit-up tree is a pleasing thing to look at, it can be less than pleasing if your child hurts him/herself with that same tree.
Did you hear that a Christmas tree can be a fire hazard? Old and dried-out trees are most likely to catch fire, so it is a good idea to buy a new one every year. Besides, this is a nice family moment, and you can even make an event out of picking a tree, one that the whole family will remember for a long time.
Also, while an artificial tree may not be something you are used to, it is worth giving it a thought this year. Not only is it safer for your child, but it also helps you protect the environment.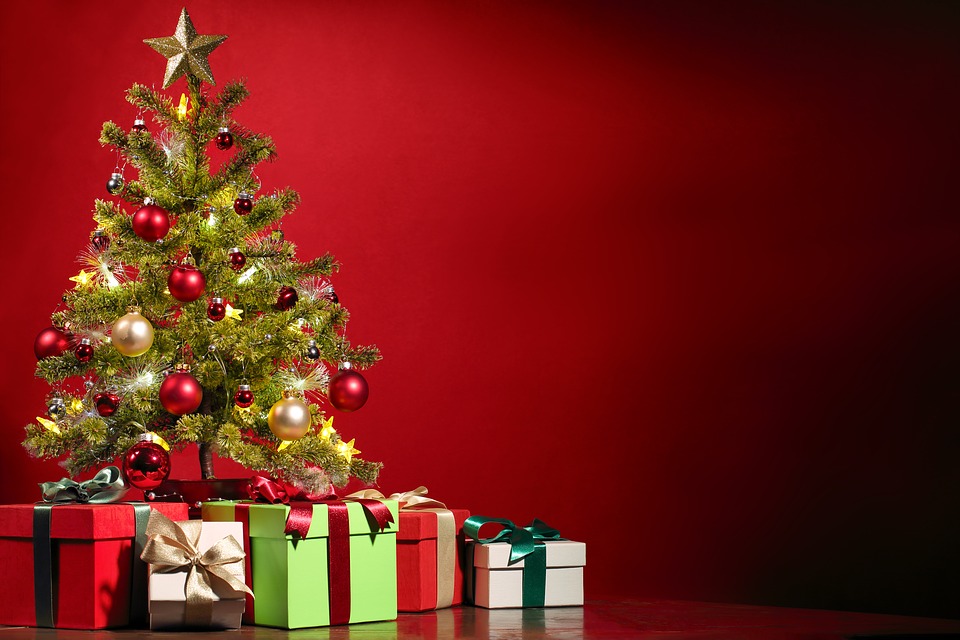 Now, remember that fence that was mentioned a few moments ago? As you probably imagined, now is the right time to use it. Placing a fence around your tree will create an obstacle between your crawling toddler and that tall tree embellished with crystal ornaments.
Your little one won't be able to reach it and accidentally roll it over, breaking all the glass ornaments, which we don't have to tell you how dangerous would be. It's a win-win situation, and you can probably agree that one wooden fence won't set you back for a lot of money.
Babyproof the fireplace
You don't have to be living in a cabin to have a fireplace. It is one of those items which add to the dreamy image of winter we all have. Besides, once it starts snowing outside, there is nothing you want more than to sit in front of a cozy fire with your loved ones.
In case you plan on using your fireplace during the holidays, you need to do it with a lot of caution. Depending on the style and type of your fireplace, you might not be able to do much more than placing a fence in front of it. And considering how dangerous a fireplace accident can be, the only measure of precaution you can rely on are your eyes.
Make sure that you never leave your toddler alone in the room where your fireplace is, and watch him or her like a hawk.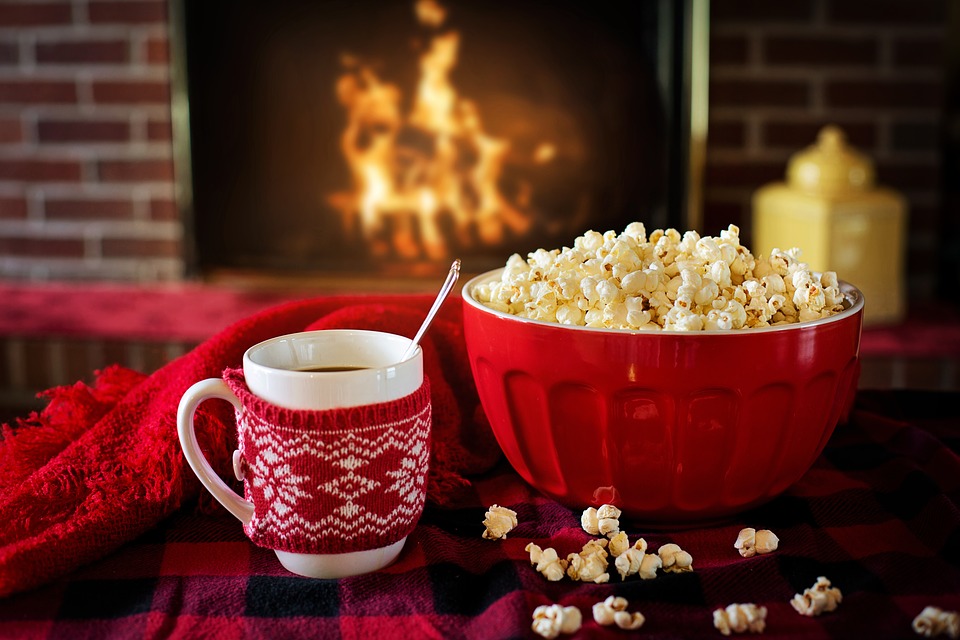 Babyproof the kitchen
There are very few things that scream Christmas as much as a rich feast. Holidays are the time for eating good food and drinking quality beverages. But, with all the cooking, baking and chopping you are doing, it is easy to forget a knife or any other sharp object on the counter. If, by any chance, your toddler were to grab it, well, you don't need any further visualization.
So, when babyproofing the house for Christmas, make sure there is nothing within your toddler's reach that could potentially hurt him or her. This includes alcoholic drinks, as well. If you leave a bottle of vodka on the coffee table while grabbing something from the kitchen, your child could mistake it for water. In other words, stoop to your child's level while babyproofing, and remove any potential sources of danger you see.
It is the safest way for ensuring the whole family spends this Christmas in peace and happiness, as God intended it.
Choose the gifts carefully
Remember when you were a kid, you would wake up on Christmas morning and see a bunch of presents underneath the tree? There are hardly any childhood memories happier than that one. And as a parent, you want to make sure your child has those same memories to look back on for decades.
Since Christmas is coming, you don't need to spend a fortune on gifts – all you need to do is make sure that the presents you choose are age appropriate. Babyproofing your house for Christmas entails much more than simply putting fences everywhere. It requires your utmost dedication to making sure nothing can hurt your inquisitive toddler.
Guest Post by Sally Norton