Eric Hill's loveable puppy, Spot, has been an integral part of early childhood since he first appeared in the classic lift-the-flap storybook Where's Spot? in 1980.
A firm favourite with parents and pre-schoolers, Spot's toddler-like behaviour introduces children to new experiences through friendship and play.
Spot is truly international and his adventures have been published in over 50 languages (including sign language and Braille editions) selling over 60 million books.
I have to be honest, I think I remember Spot from somewhere, but didn't knew him. And I am happy now that I have met this cute puppy.
As you know,  review a lot of books, but a book that engaged my son and is directed for his age, as this one did, is very rare.
RJ loved the fact that it has a puppy and good size drawings and he can lift the flaps. he is almost 2 years old, but when he starts reading, this book will be great for the beginning since the size of the letters are big and the text is simple.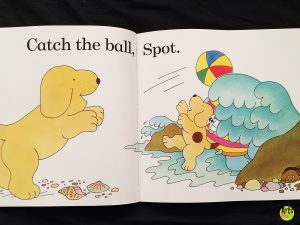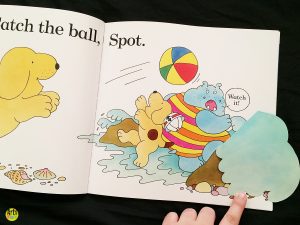 In this book, the story is about Spot going to the beach with his parents and finding a lot of things in the way and funny characters.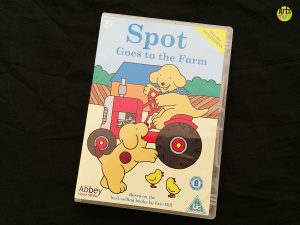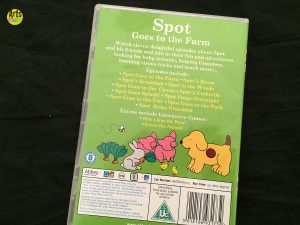 This bundle brought the book, DVD with Sot's adventures and a cute Spot hand puppet, which I used it to play with RJ and read the story with "Spot's voice". Or make new adventures/dances like this below.
Simple, cute and fun, spot is definitely a must have in your child bookcase!
I think that Spot is a good puppy and parents will love his adventures, filled with new things to explore.
Ages: from 0 to 6+
Book: Spot Goes on Holiday
DVD: Spot goes to the Farm
Download an Activity Sheet from Spot
Have Fun with Spot books and more activities in Spot's home