By Dylan Bartlett
Black Friday is fast approaching! Have you finished your holiday shopping yet? If not, and you have a foodie in your life, you might wonder how you can wow them this year without doling out hundreds on fancy appliances.
Have no fear! You can find the perfect gift without breaking your budget. Take some tips from the suggestions on this list, and let your innate creativity take care of the rest.
1. For the New Vegan/Vegetarian — a Set of Produce Savers
Do you know a foodie who is new to the vegan/vegetarian lifestyle? Perhaps they haven't decided to forego meat entirely, but they want to add more fruits and vegetables to their diet.
Help them in their endeavor by giving them a set of produce storage containers guaranteed to keep their kale crispier longer.
2. For the Carnivore or Paleo Dieter — Real Gourmet Jerky
Yes, the carnivorous diet is a thing — but most people prefer to include other types of food in their diet. Plenty of people practice a paleo lifestyle, though.
If someone on your list is a carnivore, give them the gift of gourmet beef jerky, free from all the additives convenience store brands often contain. They'll think of you fondly every time they reach for a healthy snack.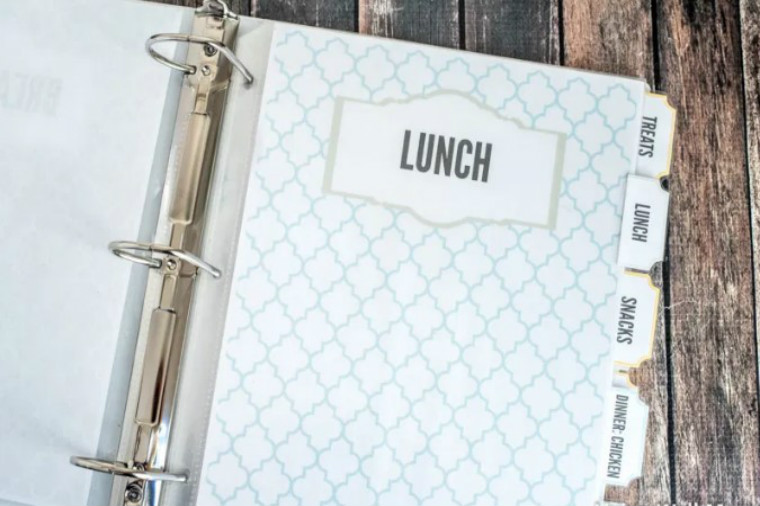 3. For the Recent Graduate — a Collection of Home-Cooking Recipes
Is your baby all grown up and away at college? Maybe you have a niece or nephew hungry for a taste of home? For an almost-free gift, put together a recipe book to give them, containing their favorite childhood treats.
You'll only need to buy and decorate a binder and dividers — then collaborate with relatives to brainstorm what dishes to include.
4. For the Fast Food Addict — an Air Fryer
Perhaps your best friend can't drive past the golden arches without craving french fries. Why not help them reheat their favorite treats, or better yet, create healthier versions, with an air fryer?
You can find models priced for less than $40 that work perfectly. The next time they crave those tasty toasted tubers, they can make a lower fat version at home.
5. For the New Parent — an Instant Pot
New mamas and papas have a lot to do, and not much time to accomplish it all! Make it easier on the proud parent in your life with an Instant Pot that makes food prep a breeze.
All they need to do is place the ingredients within, set the dial — and voila, dinner's ready.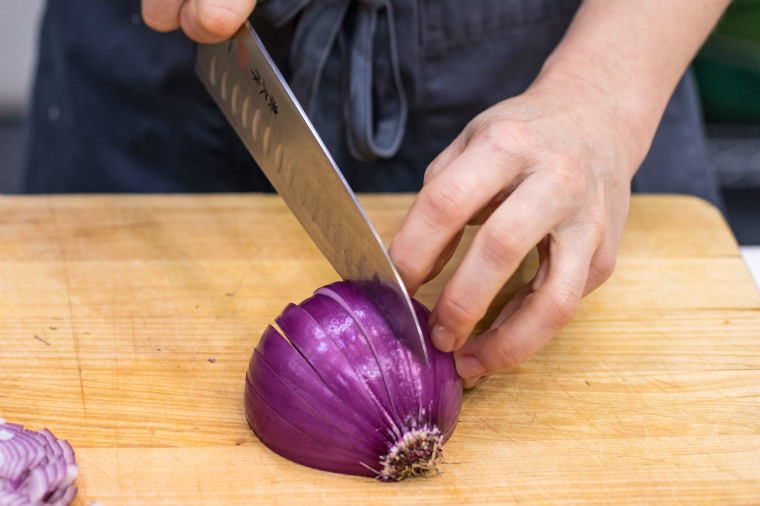 6. For the Chef-to-Be — a Set of Knives
Have you ever tried cutting a tomato with a dull blade? If you have, it probably didn't work out very well. Students in the culinary arts have to pass tests where they prove how quickly they can chop and dice. An unsharpened blade can mean a sliced finger.
Give them the gift of quality knives so that they can hone their skills at home. Who knows? Maybe they'll appreciate your generosity so much that they'll cook you a meal!
7. For the Lazy Cook — an Automatic Veggie Chopper
Nearly everyone can benefit from eating more fresh vegetables — but cutting up radishes for a salad is so tedious. If someone on your guest list turns to junk food because they hate spending time in the kitchen, get them a vegetable chopper to make their life easier.
This device shortens their preparation time and could inspire them to opt for a spinach salad instead of a burger (at least sometimes).
8. For Someone New to Food Allergies — an Appropriate Cookbook
Maybe someone on your holiday list recently received a diagnosis of celiac disease and needs to explore new gluten-free recipes. Perhaps they tried an elimination diet and discovered the foods high in saturated fats trigger their Crohn's symptoms.
Either way, a shiny new cookbook makes a great gift for anyone, especially if they are new to the world of food allergies.
9. For the Sweet-Toothed Baker — a Personalized Apron
For the baker who spends the weekend playing Rachel Ray, why not give the gift of a personalized apron to wear when they're in their happy place? You can order inexpensive smocks from various retailers.
Alternately, you can decorate a plain apron yourself with glitter glue or fabric paint. If the recipient has children, you can have them help you create the design.
You Don't Need to Spend a Lot
It's easy to find the perfect gift for the special foodie in your life. Whatever your loved ones' yen, you'll find a gift that's sure to please with these nine ideas.