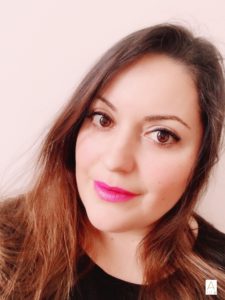 My name is Alejandra, and I am the writer behind Alejandra's Life.
Alejandra's Life is now the new name for Artsmum Blog, as a reflection of how my blog has evolved. I am still Artsmum in every way and a bit more.
Mum to my boy Richie, now almost 4 years old, I test and review from Tech to Beauty, from Health facts to making Recipes, I will show you my Travels and some Cars, plus I love to give cool presents here on the Blog.
Currently in the UK working and living (I was born in Venezuela, and have traveled and worked around the whole world), I studied Health Research (in Santiago de Compostela, Spain, Medical University) and Homeopathy (London, Portugal and Brazil) and at the same time I have a degree in Interior Design, Interpreting/Translations (I speak 7 languages), Copywriter and I am a Professional Writer with several books printed and online.
I love every little bit of my Life with my family and that is what I want to show in Alejandra's Life:
How happiness can be obtained with little tips, news and tricks, and  I am hoping for the restoration of faith in humanity.
I have travelled a lot and now I am showing that to my little RJ.
Stay tuned for news, Tips, Tricks and cool places around the World by Subscribing me here at Alejandra's Life.
Alejandra's Life – My World, My Lifestyle.