Here we are, for the 13th year, on our celebrity gift list filled with goodies for all pockets. You will find something for everyone just in time for Christmas.
Our Christmas Gift Lists are featured on Cision, Vogue and Diary, but this year we were also noticed by Adweek, and we became their Adweek partners. Thank you to all the readers and followers on every platform, and also to all the brands that help us out and showcase the most wonderful things during the whole year.
Note: Some of the links might contain affiliate links. This won't affect the price but it will help us here at HQ.
We couldn't have a Christmas Gift List without Advent Calendars. Here are some of our favourites:
Food Calendars:
Swizzels Advent Calendar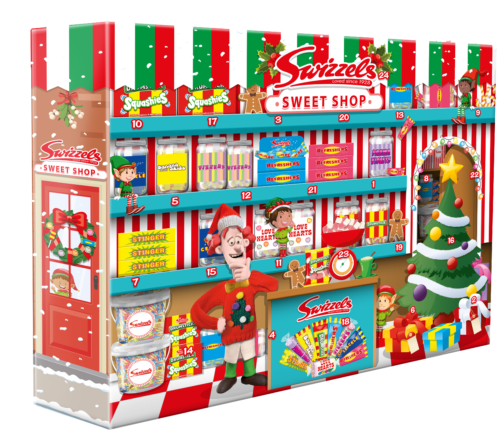 Get ready for a delightfully sweet countdown to Christmas with the Swizzels Advent Calendar for Kids. This festive calendar is a perfect alternative to traditional chocolate calendars, offering you a daily dose of nostalgia and your favourite Swizzels sweets.
Get it on Amazon: https://amzn.to/46fJNvN
Just Spices Advent Calendar
24 full-size spice mixes, seasonings & toppings
Recipe ideas for cooking with Just Spices
Includes a FREE cookbook & voucher worth £5 -£50
Get yours here: https://www.justspices.co.uk/advent-calendar  or at Amazon: https://amzn.to/49AlXOa
ABTEY Dark Chocolate Liqueur Advent Calendar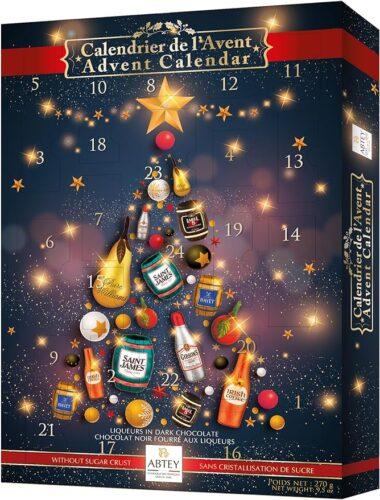 Exclusive Edition Advent Calendar from the Master chocolatiers at ABTEY, containing the finest Premium filled dark chocolate liqueurs. Perfect way to count down to Christmas with this selection of chocolate liqueurs; Saint James Rum, Irish Coffee, Label 5 Scotch Whiskey, BAYET Cognac, Gibson Gin, Williams Pear Brandy & KIRSCH
Get your here: https://amzn.to/47gv6d4
Ilchester Cheese Advent Calendar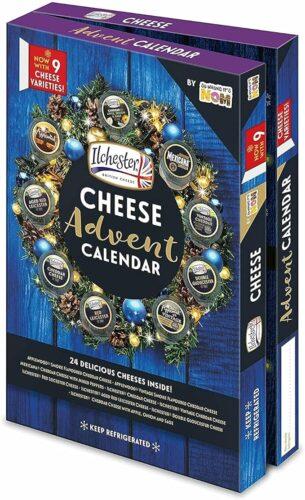 The Ultimate Advent Calendar For Cheese Lovers Is Finally Here. The Worlds First & Only Cheese Advent Calendar! Behind Each Door Are Mini Cheeses & Cheesy Jokes.
Cheeses Include – Jarlsberg, Applewood, Mexicana, Ilchester Cheddar Cheese, Ilchester Red Leicester Cheese, Ilchester Double Gloucester Cheese, Ilchester Wensleydale Cheese with Cranberries & Ilchester Wensleydale Cheese and Gingerbread
Get yours here: https://amzn.to/40DdN3m
Tony's Chocolonely Countdown Calendar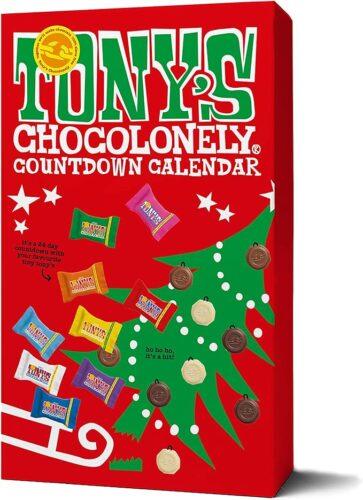 THE SWEETEST CHRISTMAS COUNTDOWN – Experience the magic of the holiday season with our Tony's Chocolate Countdown Calendar. Each day brings a delicious surprise, featuring a rainbow of flavors to delight your taste buds.
Get yours here: https://amzn.to/3ujFWAE
Cadbury Chocolate 3D Christmas Advent Calendar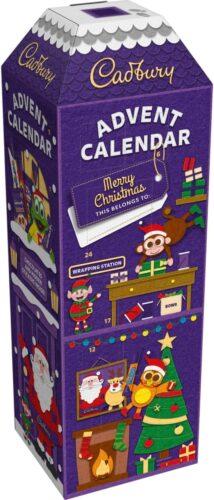 Get yours here: https://amzn.to/3szve8u
Bonne Maman Limited Edition Spreads and Herbal Tea Advent Calendar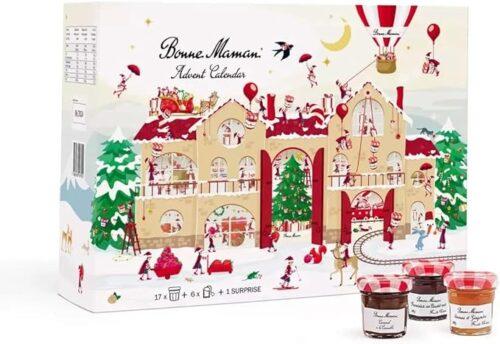 LIMITED EDITION: Every jar features unusual Christmas flavour combinations available only at this time of year.
UNIQUE FLAVOURS: Each jar contains an exclusive, unique flavour created especially for this Christmas advent calendar.
FRUIT JAM: 17 Mini Jars (30g) of fruity jam or sweet spread, plenty to enjoy over the festive period.
HERBAL TEA: 6 Herbal Teas to relax and warm up with on a cold winter's day.
EXTRA GIFT: Enjoy a surprise gift on day 24, just before the big day.
Get yours here: https://amzn.to/3QJcATA
Games and Curiosities Advents:
LEGO 76418 Harry Potter Advent Calendar 2023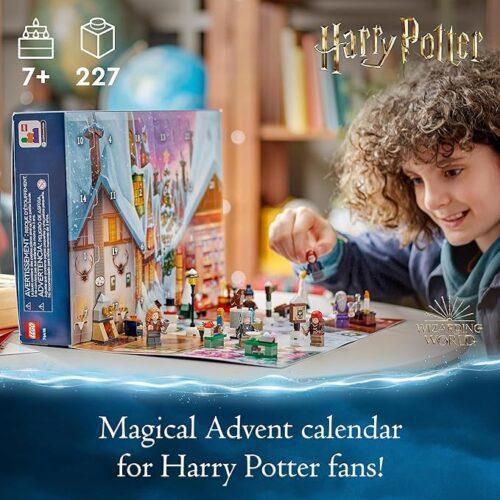 Fans create their own Hogsmeade village adventures when they discover the surprise behind each door of the LEGO Harry Potter Advent Calendar 2023
Includes 6 LEGO characters: Harry Potter, Hermione Granger, Ron Weasley, Draco Malfoy, Madam Rosmerta and first-ever Aberforth Dumbledore minifigure
Toy advent calendar with 18 mini builds of Hogsmeade village locations, including The Three Broomsticks Inn, the Hog's Head Inn and Zonko's Joke Shop
Get yours here: https://amzn.to/3MNDUPv
Thames & Kosmos |681951 | EXIT: Advent Calendar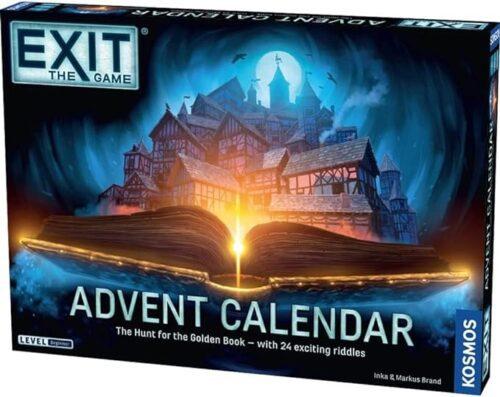 IT'S GAME TIME: The advent calendar includes 42 puzzle cards, strange items and secret additional material, 1 story book, 1 help book with game instructions, and 1 decoding table including 3 decoding strips

ADVENTURE TIME! – This advent calendar is both and Exit game and an adventure story. In order to free yourself from this predicament, you must open a door of the calendar each day. Behind each door you will find a new and exciting riddle, the solution to which will bring you closer and closer to solving the mystery.
Get yours here: https://amzn.to/3uolxKu
Yankee Candle Wreath Advent Calendar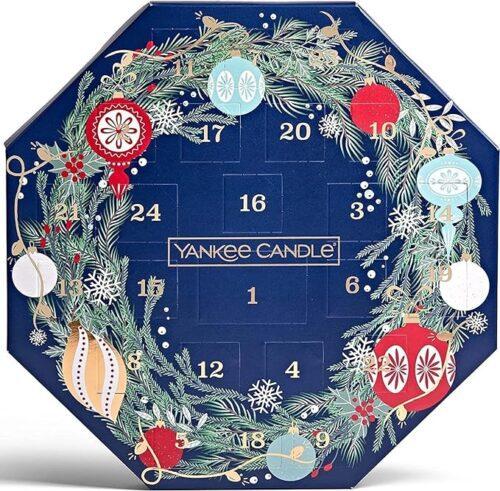 In this advent calendar with glass holder, 24 scented tea lights are waiting behind each door in 8 different festive fragrances such as Twinkling Lights, Christmas Cookie and Letters to Santa
The pre-Christmas season is a fairytale time of the year, filled with sparkling lights, festive treats and the joy of sharing loving gifts with family and friends.
Get yours here: https://amzn.to/3SHs25i
2023 Advent Calendar SHOCKING SCIENCE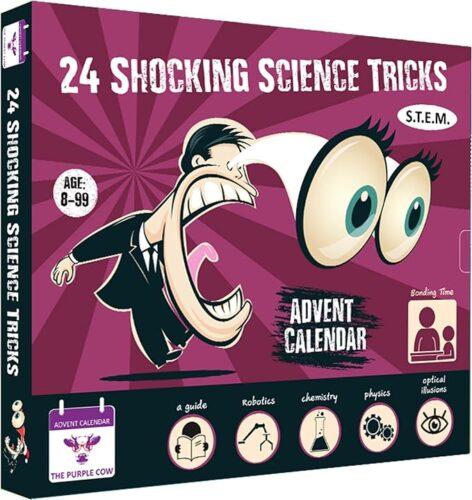 MEET THE FUN SIDE OF SCIENCE – This unforgettable countdown to Christmas calendar is for kids with an inquisitive mind that are keen to explore the magic of science.
HOURS AND HOURS OF PLAY TIME-  Open up the big box to discover 24 small boxes. Each box hides a jaw-dropping magical experiment or trick from the amazing and never-ending world of science
EASY TO DO with the CHILDREN'S GUIDE – The illustrated step-by-step guide comes along with pictures to accompany the DETAILED instructions.
S.T.E.M. LEARNING – These science tricks stem from the fields of physics, illusions, robotics and chemistry
Get yours here: https://amzn.to/47zDWT7