Spring Bank Holiday come and went, wonderful weather we have now, sunny, hot weather and perfect for a barbecue.
British are known to have pride on their sausages, but I am always looking for some healthy alternatives, so what about gluten free sausages?
Then I got them! They are called MOR, and are made with blends of high-quality British meat, nutritious vegetables, fragrant herbs, and delicate spices. They're sublimely tasty – and are the perfect addition to your breakfast, lunch or tea.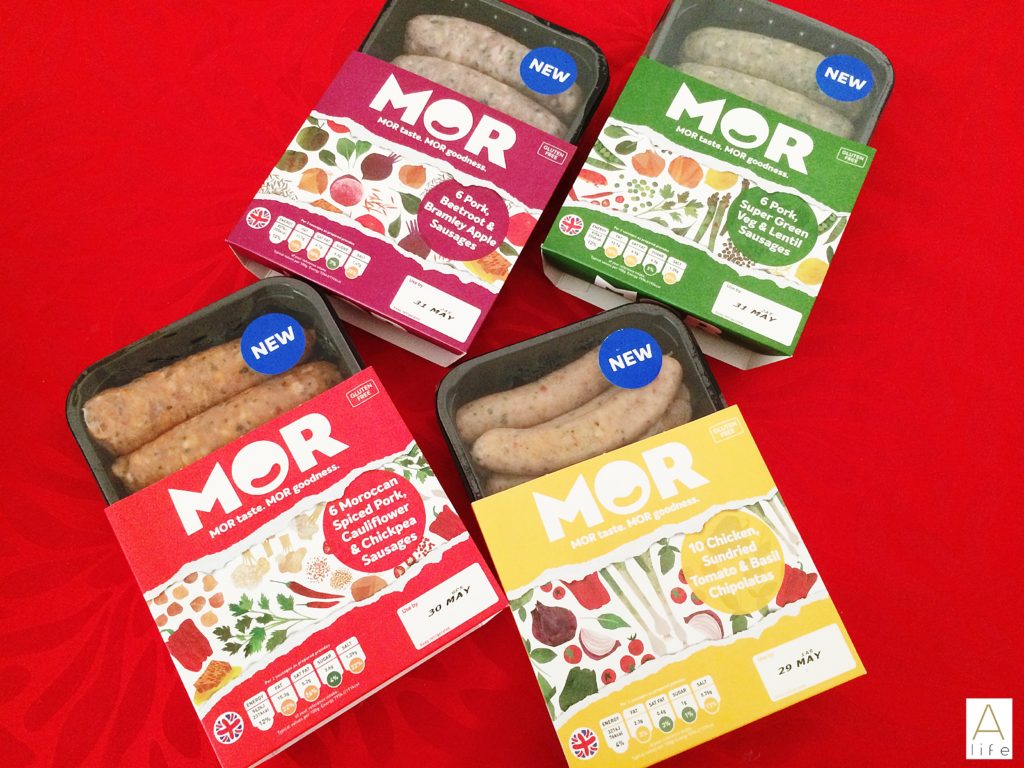 They have a range of exciting flavours, that give you the inspiration you need to try something extra delicious.
RJ, my little one, loved them! If it was a normal pork sausage, I wouldn't be so happy, but since it contains vegetables, I was quite pleased by it. I only give the best to my little one, and he is so picky (That toddler phase), that I got really happy that he liked the Mor sausages.
Swap your greasy fry up for grilled MOR Mediterranean Chicken with Sundried Tomato & Basil chipolatas, juicy tomatoes, and fresh poached eggs with bright yellow yolks.
Or, trade measly muesli (argh…hate it) for the ultimate sausage butty: MOR Pork, Beetroot & Bramley Apple Sausages in a fluffy, white, buttered bun, finished with a dash of your favourite sauce. And they contain less fat and salt than your usual pork sausages, you'll be enjoying a slap-up start and guilt-free!
Why not make a sausage casserole? Or use the Mor sausage to make a Chilli con carne? Simply remove the meat from the sausage and use as mince meat. Mouth watering seriously!
You can find MOR Sausages on Tesco for £3 a pack. Delish!!