Moving to the USA isn't unfamiliar to British people. They've been doing it for hundreds of years. However, the top places for British expats in the US are constantly changing.
So, check out the most popular locations in the States where you can relocate as a British national.
What the Brits are looking for in the USA
So, why are people from Britain moving to the States in greater numbers? What are they looking for and what do they hope to find? It's easy! The USA offers a lot of things you can't find in Great Britain.
First of all, jobs. Employment is important for everyone. It not only provides us with the basic means of survival but also a way to define ourselves. The choice of a career is very important in today's world. So, a lot of people move in order to find a career which matches their life experience and what they've been trained for.
This is sometimes easier to find in the States because of the size of the country, as well as the development of its industry. Basically, it's a lot easier to find a job you've trained for in the States than in Great Britain.
Apart from looking for employment, many young people choose to relocate to the USA to experience new things. The old saying goes that we can only fully understand who we are when we travel, and Britain's youth seems to agree.
More and more young adults are moving to US cities in order to experience new and different things. Which makes cities such as NY or LA the best places for British expats in the US if the expats are young people.
Retiring in the New World was always a popular thing among the British. This practice remains prominent today as well, as many British retirees move to the USA in order to enjoy their job-free life in a new and interesting place.
The best places for British expats in the US
Los Angeles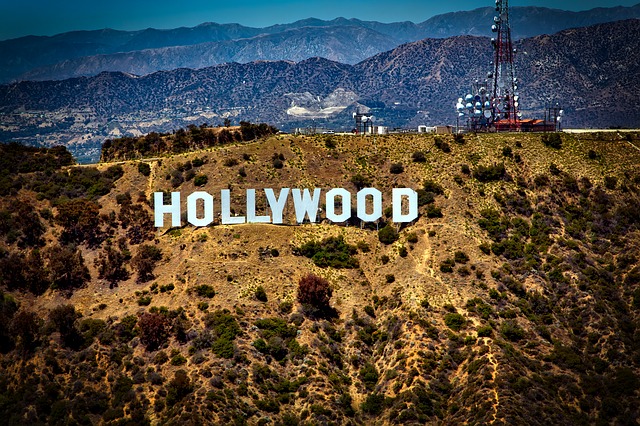 No need to tell you why LA is one of the top places for all expats moving to the USA. We think it can all fit in one sentence: Hollywood, beaches and a chance to run into Ryan Gosling on the way to the gym.
Seriously, if this doesn't make you want to move there, nothing will. In case Ryan Gosling isn't your top pick (which we're not sure we could understand) you can still run into one of the most stylish celebrities in Hollywood, and get some clothing tips from them.
Oh, of course, there are things such as financial security, job opportunities and good housing which could also draw expats to relocate here, but we can all agree that these reasons are most mundane and secondary. Only one of the reasons to move to LA.
San Francisco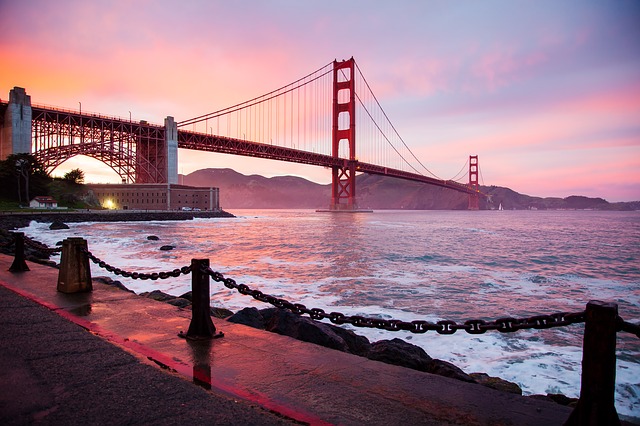 One of the most popular cities in the USA altogether. There are so many songs about it that this fact alone should tempt you to move here. In addition to this, this city is very financially secure as it's home to more Fortune 500 companies than any other city in the country.
If you're going to San Francisco as a British expat, be sure to wear some flowers in your hair.
New York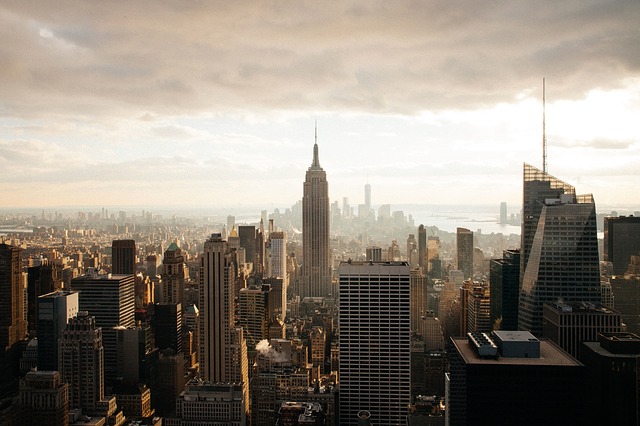 The capital of the world draws more expats yearly than any other place on Earth. This concrete jungle is one of the best places in the world to truly discover yourself and to see what you can do on your own. This is why it's one of the most popular places for young British expats.
However, this doesn't mean NYC isn't popular with more mature generations. With its financial strength and an abundance of opportunities, this surely is a very desirable living location. NYC is a great place to move to and truly experience the world.
If you're considering buying a home in NYC, you'll need to be aware of a few things. Learn what you need to know before you think about investing in real estate in NYC. Investing in real estate is always tricky and especially so in New York, so it's good to be prepared.
Finally, NYC is an Alpha +++ city, with only one other city like it in the world. Yep, it's London. So, if you're looking to move somewhere but still feel at home, consider relocating from The City (London) to The City (NYC).
Myrtle Beach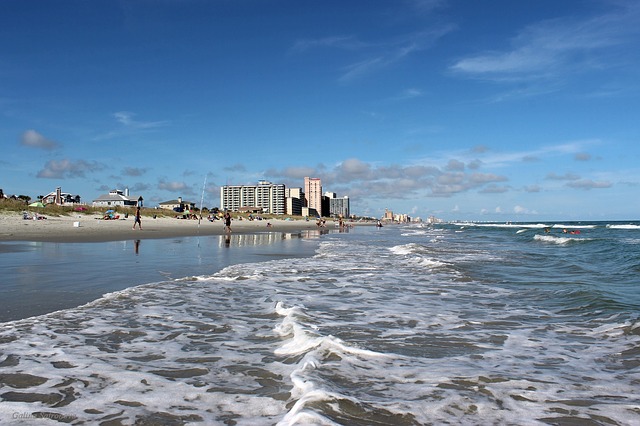 Even though it's not as popular as the other places on our list, this South Carolina town is gaining in popularity with foreign expats. Think Miami but way less crowded and with a cleaner ocean.
When you look at some pictures, it's clear why this ocean view paradise is one of the most popular places for British expats in the US. So, if you're a fan of beautiful ocean views which beat those in Britain by far, then moving to South Carolina might be a good idea for you. Beautiful ocean views are common in Myrtle Beach.
Florida in general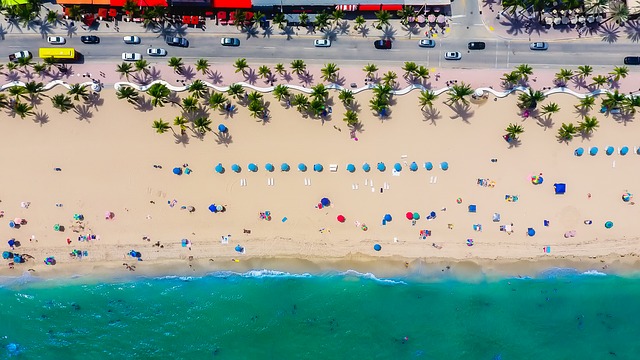 The Sunshine State has been one of the most popular go to places for British expats in the US. Some Brits even consider it the exact opposite of home. The sun shines (as the state's nickname says) and the beaches are white and sandy. If this is not enough reason for people to move here, we don't know what is.
However, even if this doesn't inspire you to change your place and pace of living, Florida has a few cities which are currently the forerunners of the country in contemporary art and theatre. This is what retirement should look like for everyone!
What else should you take into account?
Consider that you can relocate a number of times when you arrive in the USA. The States are so big that you'd have a hard time seeing it all, but you could find the perfect place for you by searching. This is why it will be crucial to move without breaking the bank when you're relocating to the USA.
Only if you don't spend too much money on your move will you be able to experiment with living in different cities until you discover your perfect home. Don't be afraid to experiment and try new things. This is the only way you can discover what suits you perfectly.