Celebrities may inspire us in many ways. Very often, they influence our style and choice of clothes. We often acquire celebrity posters and photos, follow our idols on Instagram in order to see what outfit they choose for different types of occasions. But what are the most stylish Hollywood celebrities? We have picked up 10 famous women, who inspire millions and set fashion trends.
Blake Lively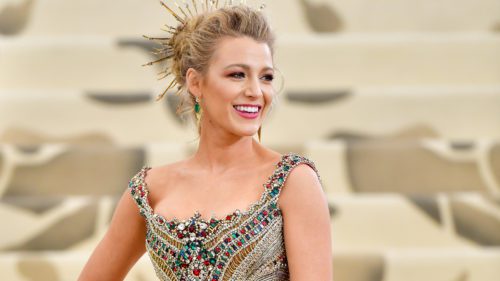 No matter what occasion is, Blake Lovely always looks astonishing. Being the mum of two, the actress manages to have a successful acting career and also look awesome. Her outfits for red carpets always cause a "wow" effect. Blake is a face of L'Oreal brand as well Gucci Premiere fragrance and Chanel bags collection.
Kendall Jenner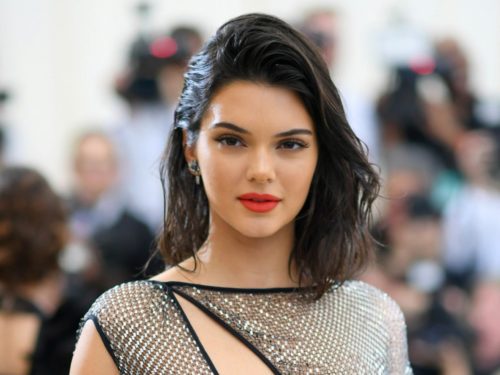 Being a member of one of the most famous Hollywood families, Kendall Jenner can't afford looking bad. That's why, the model looks beautiful and stylish not only on red carpets but also in everyday life. It's impossible to count all the advertising campaigns of the model. Among the most well-known are the ones for La Perla, Mango, Calvin Klein, Victoria's Secret, Balmain x H&M and Givenchy.
Priyanka Chopra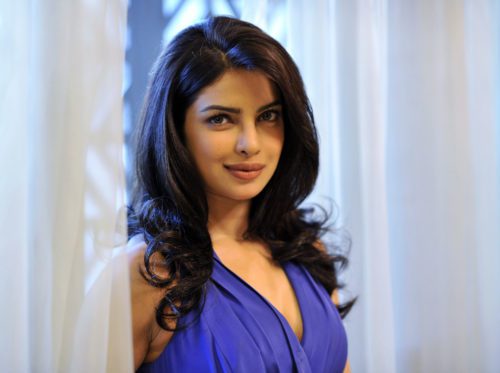 As one of the most influential and beautiful women in the world, Priyanka Chopra pays much attention to her looks. The actress always knows how to dress properly for each occasion. Moreover, Miss World 2000 supports many social projects and that shows her beautiful inner world. Chopra has taken part in ads for such companies as TAG Heuer, Pepsi, Nokia, Garnier, Nestle and GUESS.
Ashley Graham
Being the most successful plus size model, Ashley Graham is really proud of her beautiful body curves. But she reached our list thanks to being one of the most influential fashion trend-setters in Hollywood. Ashley appeared on the covers of Vogue, Harper's Bazaar, Glamour and Elle. Also, she took part in advertising campaigns for Lane Bryant, Marina Rinaldi, Hanes, Evans, Macy's and Nordstrom.
Selena Gomez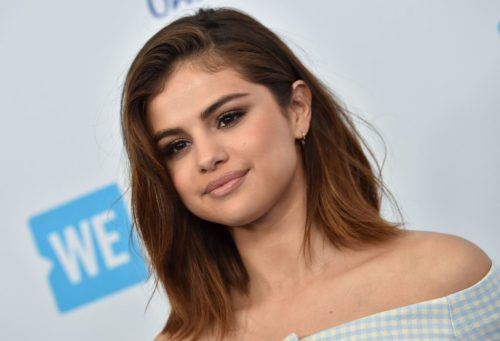 Just a few years ago, Selena Gomez wasn't one of the most stylish celebs. But over the years, her style evolved and now, she is a real fashion icon. Being the most followed Instagram user in the world, the singer influences her fans' tastes in clothing and way of life. Selena Gomez took part in many ads, including the ones for Sears, Adidas, Pantene, Louis Vuitton, Coca-Cola, Coach and Puma. She also released her own fragrances and owned a clothing line from 2010 to 2014.
Beyonce
In addition to being one of the most talented and respected people in Hollywood, Beyonce is also a fashion icon. She knows how to make accents on her merits and how to be the most shining star on the red carpet. Beyonce advertised Pepsi, L'Oreal, fragrances by Tommy Hilfiger and Emporio Armani. Moreover, she launched her own clothing line as well as fragrances.
Gigi Hadid
In the latest years, Gigi Hadid has been inserted into almost all lists of the most fashionable celebrities. The model is a fashion icon for many young girls around the world. Many brands and companies would be happy to have their products advertised by Gigi. But among the lucky ones are Tom Ford, GUESS, Versace, Balmain, Tommy Hilfiger, Reebok and Stuart Weitzman.
Bella Hadid
Bella Hadid is no less stylish than her elder sister. No matter what she wears, Bella always looks sexy and beautiful. Among the most well-known collaborations of Bella are the ones with Victoria's Secret, Ralph Lauren, Marc Jacobs, Givenchy, Calvin Klein, Dior Beauty, Moschino, DKNY, TAG Heuer and Bulgari.
Rihanna
What we love Rihanna for is that she never stops impressing us with her looks. She is never afraid of experiments and though sometimes her outfits are rather weird, she remains one of the most stylish singers. Rihanna is known for promoting such brands as MAC Cosmetics, Budweiser and Kodak. Moreover, she launched her own shoe collection, cosmetic company, clothing line and several fragrances.
Gal Gadot
In addition to being Wonder Woman and 2004 Miss Israel, Gal Gadot is also one of the most stylish actresses. Her red carpet looks are always fantastic and many people consider her to be perfect. Gal Gadot also works as a model. She starred in campaigns for Miss Sixty, Gucci, Jaguar Cars, Captain Morgan and Huawei.
Thank you to our Guest Author Jane Dickins 
Jane Dickins is the Editor of her celebrity website CelebPoster