Over the past year, we have witnessed working from home becoming a necessity rather than an option. The number of people who decided to work remotely from the comfort and safety of their homes has increased by a third, and it is evident that the future is bringing a different lifestyle. For many, there are great challenges ahead – it is time to remodel the living space to be able to work comfortably. It is not easy to sacrifice living space in favor of a home office, but there are smart solutions to do it stress-free by having both functionality and charm.
The marriage of functionality and trend
As much as we'd all like to live in luxurious homes, Aussies usually end up living in rental apartments that aren't exactly spacious, so adding an office to such space can be tricky. If you are struggling to pick a spot for your office, remember that you only need to pick a place with nice lighting that has a nice background. This means that shelves are your best friends: floor-to-ceiling, floating, overhead, desk – you name it.
Not only will this help you keep everything tidy, but also that it will look very professional as your background. It seems that minimalistic shelves are the latest craze in Australia. Still, you can go as simple or as baroque as you want.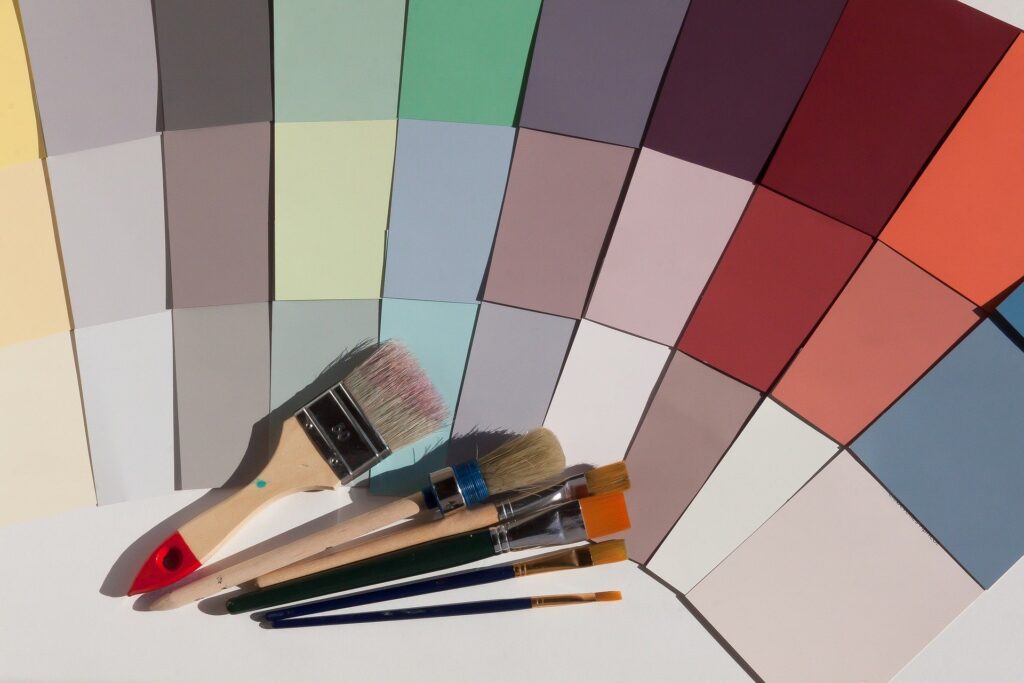 A touch of color
We talked about the importance of physically separating your workstation from the rest of your home, but what if it's not possible for you? Sometimes simply painting a wall in two different colors will help you feel like you're working from a different place while you're in your living room.
If a big city life doesn't leave you enough time to prepare the walls and paint the rooms yourself, you can always contact specialized Sydney painters to help you out. Not only will professionals finish the job in record time, but it will look amazing and not be as messy as it would have been if you decided to do it alone.
How comfy is too comfy?
A home office is an integral part of your house, and it can be decorated with love and care, but you should be very careful not to overdo it and end up with something that looks and feels like an extension of your bedroom. Working in a room that has too many details will most certainly be distracting and not efficient at all, not to mention that it doesn't look professional.
Decorate your office according to the type and requirements of your job; there's a significant difference between an IT specialist's office and a teacher's office. Make it simple, place a nice big clock on the wall, try not to mix more than three colors, keep the surface of your desk clean, and don't keep too many trinkets nearby. As a final touch, you can add a nice potted plant of a vase with flowers.
Use what you already have
If you're on a tight budget and can't afford to buy new furniture, you can always repurpose the pieces that you already have. Remember, having your working corner isolated from the area of the house where you sleep is very important. Perhaps you can get a temporary wall to divide a spacious room into two smaller units.
These walls don't support the ceiling and aren't bearing any weight, which means that you can easily remove them later if need be. It will look neat and smart, and you will have more privacy when needed. If you're renting, research the laws in Australia and talk to your landlord before you make any significant changes.
Bargain shopping is the best
There are so many beautiful pieces of furniture and home décor trinkets that you can buy cheap if you visit antique, second hand and thrift shops, and garage sales. Yard sales are also a great place to look for furniture. You can find wooden furniture or even valuable vintage pieces for a fraction of the price you would pay in a big furniture store.
If you don't have time to go to many stores, Carousel and Gumtree websites are by far the most popular among Australians, but you can browse the Facebook marketplace and other similar websites too.
Conclusion
Remote workers are the future since they can do the job of their dreams while living in the place of their dreams, even if these places are in different parts of the country (or even world). Now more than ever, Australia is attracting remote workers due to its beautiful nature and great job opportunities, and it seems like even after the pandemic is over, many people will decide to work remotely. You will save time by not commuting, but you'll be spending long hours in your office, so make sure it's a place you feel good at.
Article by Emma Williams
Emma is a proud member of Alejandra's life team writers