Happy New Year!
Hope your Holidays were great but especially full of cheer and happiness and calm for this new decade coming. We are living the 20's can you believe it? One of my favourite past decade!
This past weeks were a change in my life and even though Alejandra's Team has been working hard, I stepped out a bit to focus on my new country and house (for now) but also was about connecting new places, brands and trying out new trends, which I am showing you some new pieces for Parties or at home.
While travelling these past weeks, I had the opportunity to try out a couple of different pieces from Femme Luxe Finery, as I have been working as an ambassador for them for a few months.
The clothing quality is very good, the prices are good, and they have a wide range that fits any type of body, any pocket, and any occasion.
The 2020 TREND: Lace and Crochet everywhere!
I been through the 80s and 90s and let me tell you, lace for me was a big no-no unless it was in a cute underwear set, and let's not start on Crochet (not even my grandma liked it!). Trends changed, the world changed… I changed!
Take a look at this cute White Lace Crochet Sleeveless Dress in White and Blue!
I am in love with the White one, and reminds me of Summer Night Outs, right?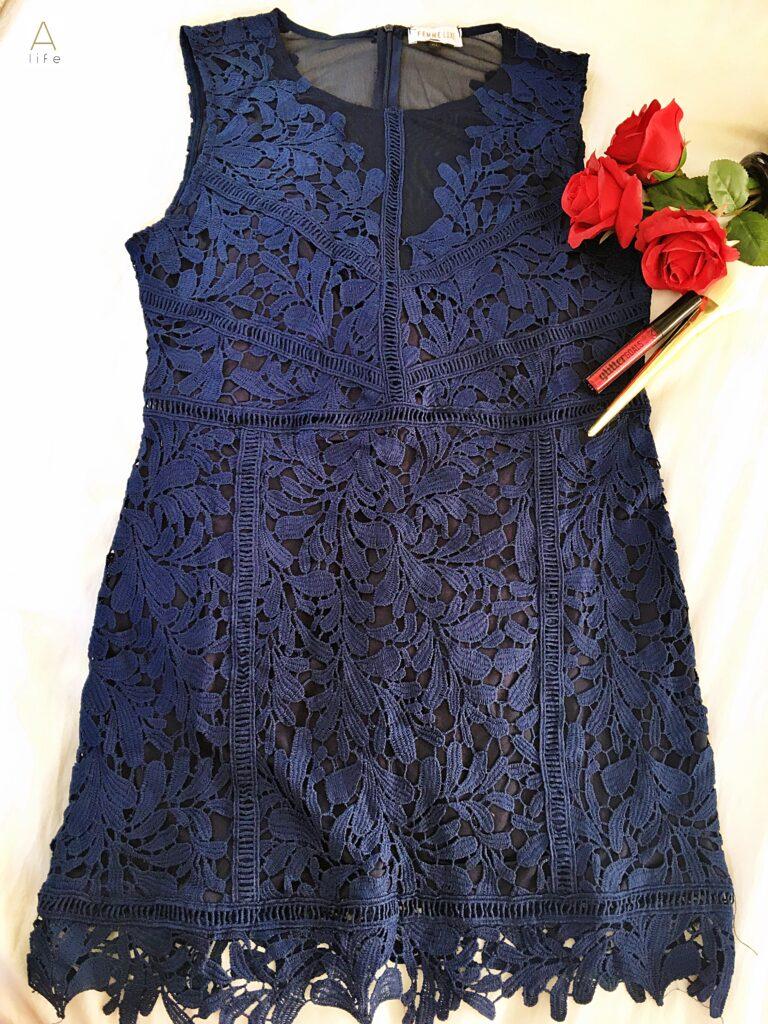 Dots and Shimmer
If you think that Shimmer brings the worst in your shape… think again! I grew up with that idea and is completely wrong. Nothing beats your confidence and nothing beat confidence when wearing a shimmery dress. Now pick up dots and you got the complete package!
Let these dresses tell you that!
The first is the Polka Dot Asymmetric dress. An Asymmetric look mixed the dots and shimmer. The fabric is such a nice touch and can be fitted for any occasion. Wear it like me with knee-high boots or with leggings underneath, your choice! You have a grey non-dottie version as well.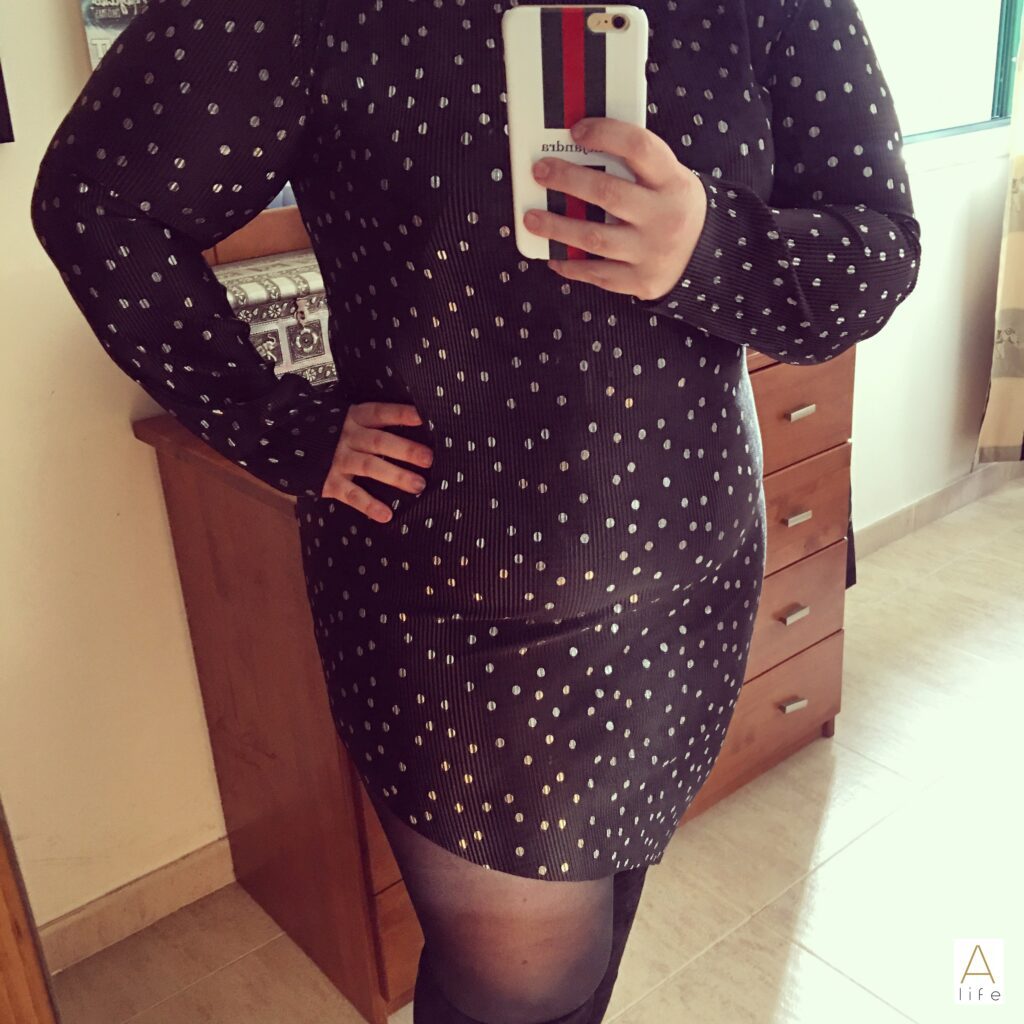 The Faux Leather shirt
The trend that Gigi Hadid and Kendall Jenner wore on the runway and kept the pieces, are good for us as well, especially if it can be used as a shirt, dress or cover/jacket. Just make sure is not tight or loose, faux leather, just like leather, needs to be your body fitted.
The Black Faux Leather Cuffed Button Up is that type of dress you want to have in your wardrobe.
Versatility in how it can be used, and for several types of occasions.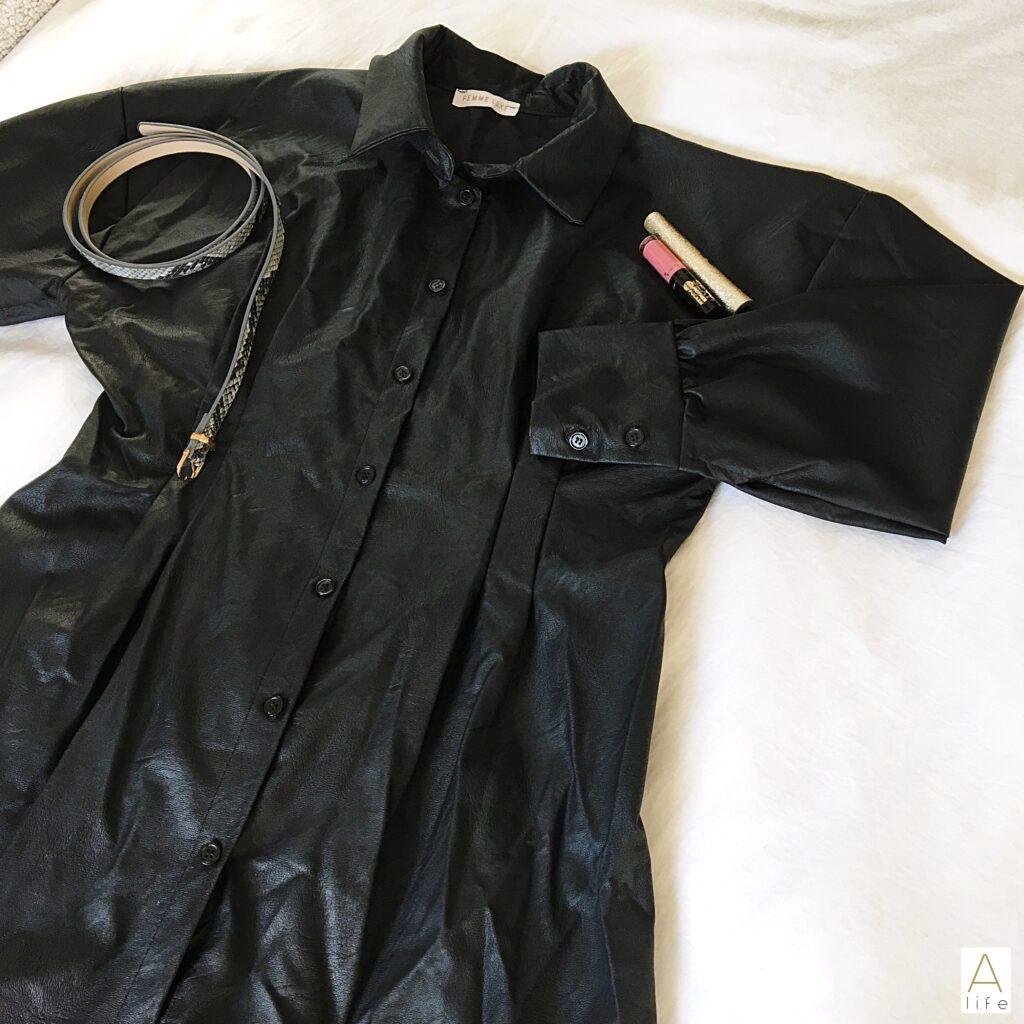 Bring the Knits
I told you the knits are here to stay. Comfortable and nice on the eyes and flattering, take a look at the High Neck Knitted Side Split Dress/Jumper dress.
Comfortable to be used as a dress, or with some jeggings underneath, high boots or shoes. Your choice. Mixed with a clutch and the right accessories and you look effortlessly during the day or night.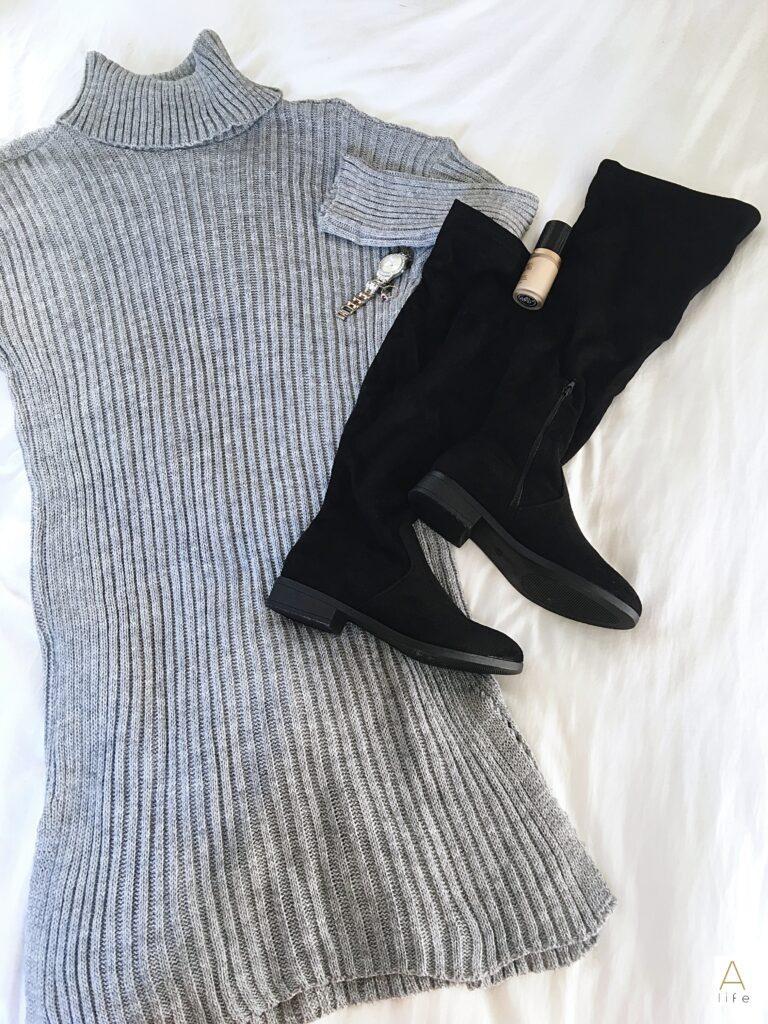 This next jumper dress, the Cream & Back Cable Knit Jumper Dress is the return of color clocking dresses this year. Super flattering to the figure and body hugger with a lot of comfort in the middle, I adored this one. It can be used as a dress or pair it up with a pair of tailored trousers or even dark jeans.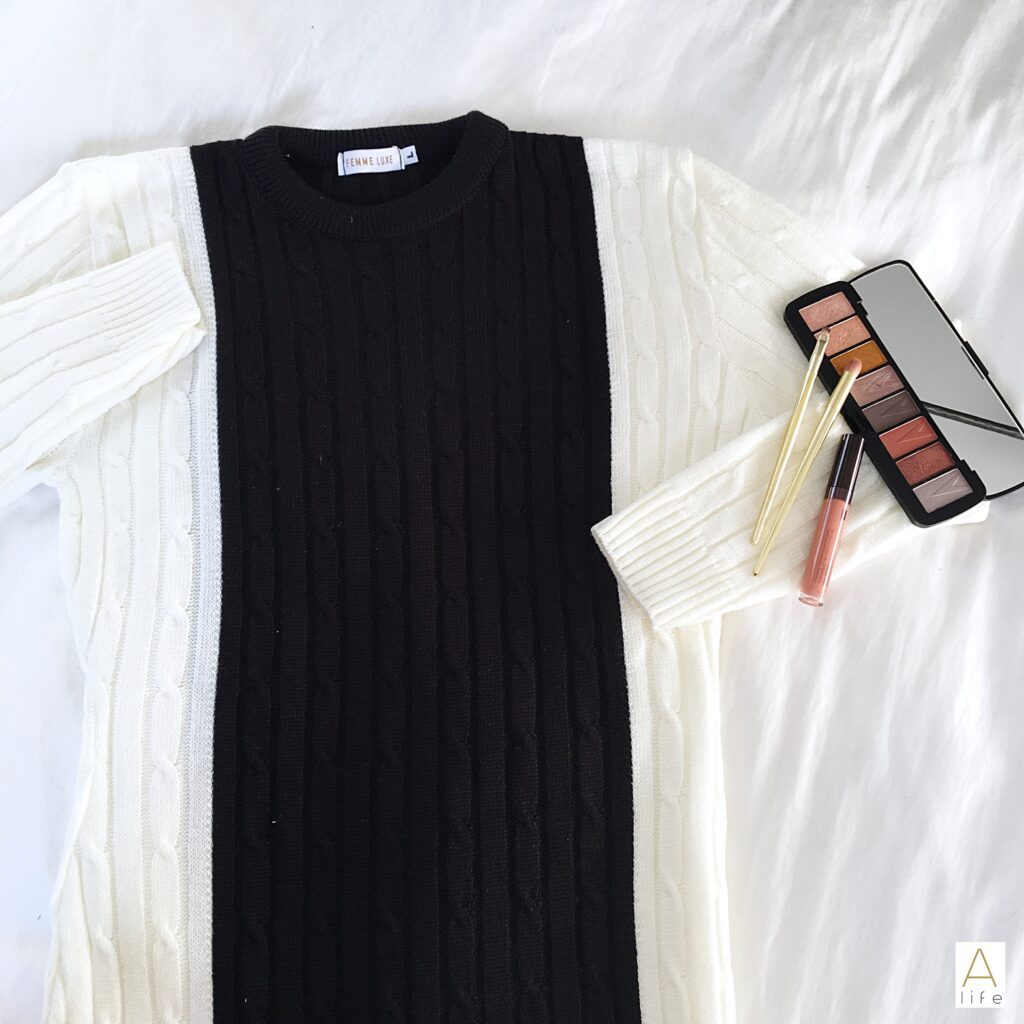 Boots and Bag
I couldn't finish this article without showing a matching pair of boots and bag for all the pieces above.
Chelsea Boots are always one of my choices but these Black Geometric Matte Chelsea Ankle Boots, with the detail of the sock, is so nice.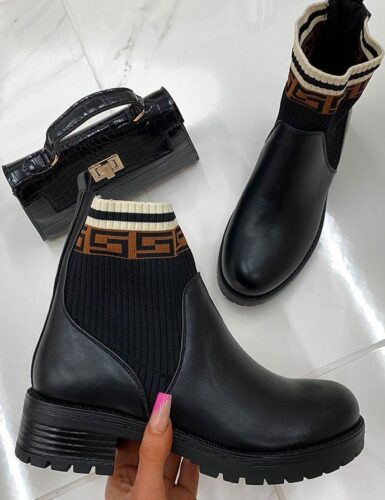 And to match it up, this mini bag that can be used as a crossbody to match all the outfits above? Elegant details to that flawless look.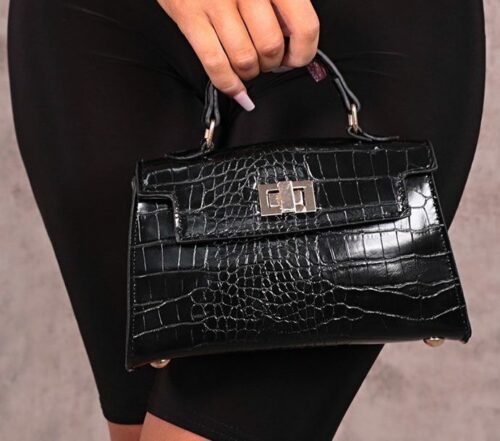 Don't forget to check my Instagram for more Fashion Inspo!