Oh December from 2017 seems so far away now and I did so many things!
I have been trying some new things, even without any time but I actually work with people that if I don't write my posts they won't be paid (life of a PR) and I have been gaining so many friends in the social media that I try and put the effort on the things I get, even if it take s a bit longer than usual:
To all my PR friends and brand s a big thank you for everything! You are hardworking stars! (Hey Nick I see you!).
Talking about a very dear subject to me: Skincare and beauty, there are some points I need to say:
I am going through a difficult phase on my skin related to hormones and some treatments I have been making, which combined with stress and everything happening at the same time, basically – my skin was reacting, my hands are in a miserable state to the point I can even have a manicure or paint my nails. I got some products that reacted to my skin but I decided not to post about them right now and tried them in a couple of months.
This actually happens to everyone, male or female, as our bodies change because of a million things, either internal or external issues.
But let's show some of the things I got to try
HydraNure
Dry skin relief for babies and children perfect for adults.
Developed specifically to help a child's delicate skin HydraNure™ is natural, organic, absorbs easily and works quickly to help relieve dry, itchy and sensitive skin problems.
Designed originally to control eczema in infants HydraNure has been successful in tests carried out by the TalkHealth Partnership in conjunction with parents whose children had a variety of dry skin conditions, with 94% of parents seeing an improvement in their child's skin in less than 2 weeks.
When I was working in the clinic and treating skin problems, the UK surprised me on how many problems children (from newborn) skin problems they have! Impressive. In nowhere in the world I had seen so many infants, babies, toddlers with eczema or psoriasis.
RJ has a sensitive skin, always had, I have skin problems such as eczema, nothing too serious but when they appear (normally on my hands) it's a bummer; so I usually pay really good attention to RJ's skin and like to have good products for him.
HydraNure has worked really well on him, especially with all the snow and dry weather we are having (snow = dryness of skin).
Super recommended!

CoupeRose by SwissForce
Oh I know CoupeRose so well, unfortunately. From my grandmother, to mum's peelings to my own skin.
I started to take of my skin very young just to prevent couperose happening. I have some showing but nothing like I used to see on my mum (she has a clear skin now after some interventions).
Swiss Force Couperose balm let's you take control of your couperose. I have also to let you know that works for thread and spider veins, as these two and couperose work hand in hand, majorly to the poor irrigation of the veins, the poor circulation in your body plus genetics, will increase the possibility for you to develop these.
The balm itself has a soft scent and a greenish colour, so it will help to control the redness.
I do suggest you to use it after you moisturiser and before your primer or makeup, it will help calming down the skin and cover better for a flawless skin. Never forgetting the sunscreen as this is ESSENTIAL to anyone, but specially not to create more spider veins.
Superb!

Dermalogica Daily Superfoliant
A-MA-ZING!
Dermatologica is a good brand I have been buying for some years and never let's me down.
I have tried their new Superfoliant and my sensitive skin can handle it so well, is excellent.
The Superfoliant is a black/greyish powder that when mixed with a damp skin or a bit of water, creates a foam and takes care of your skin, taking away the dead cells and letting your skin breathing, fresh and clean. literally squeaky clean!
Amazing and definitely worth it for any skin!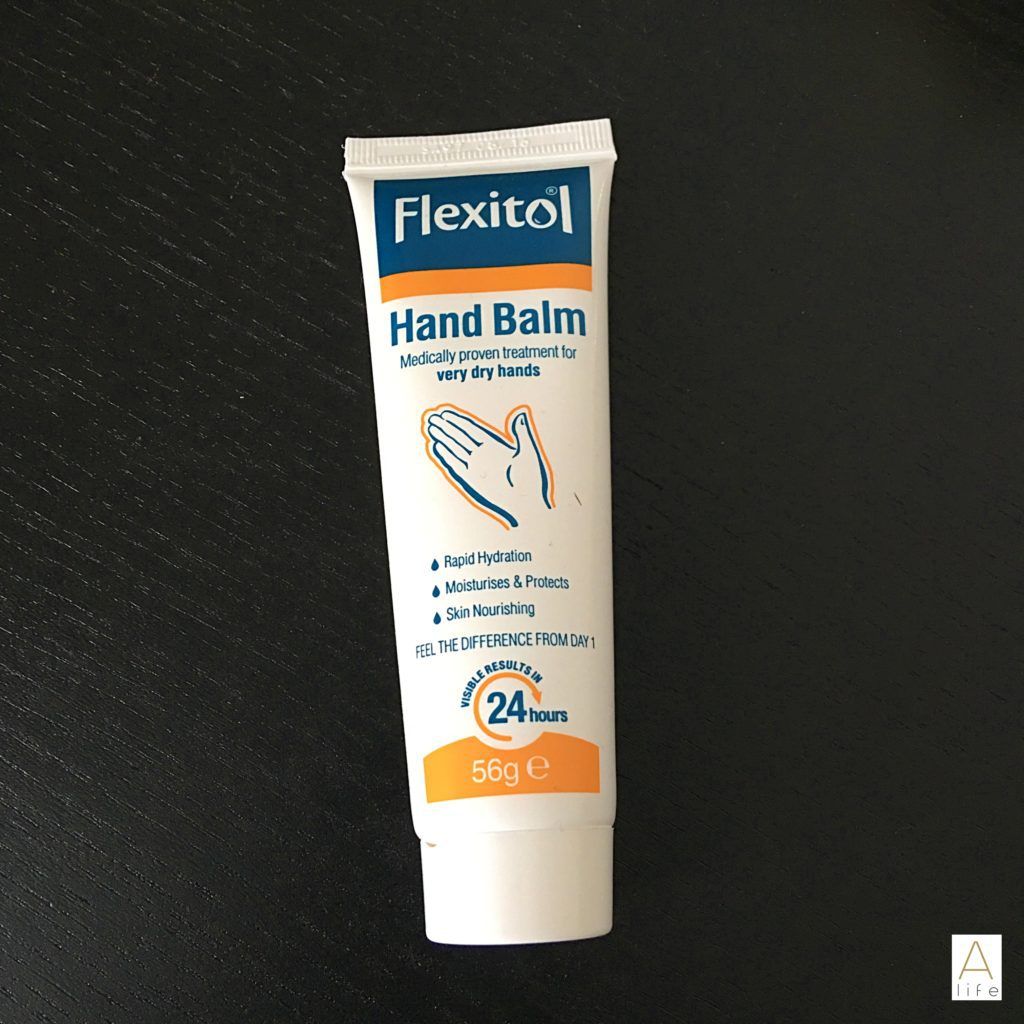 Flexitol Hand Balm
As I previously said, my hands are not worth showing, and for those of you that are following me on Youtube on my videos and some unboxings' on social media, you might notice that my hands are so "not worth showing", but I need to do my job so I have to show them.
Flexitol has this balm which, i have to be really honest – i though it wouldn't work at all as per my hand state – but IT REALLY HELPS!
I was sooooo happy for this. It helps on stop the dryness and to feel that comforting feeling of when the skin feels normal.
You can se a difference when i use it. Of course I have to use at least 3 times a day, but it's an absolute must have hand cream for people that have their hands like mine. the balm creates a barrier and is absorbed really quick. the skin stays smooth and has a slight scent.
A huge praise for this hand balm!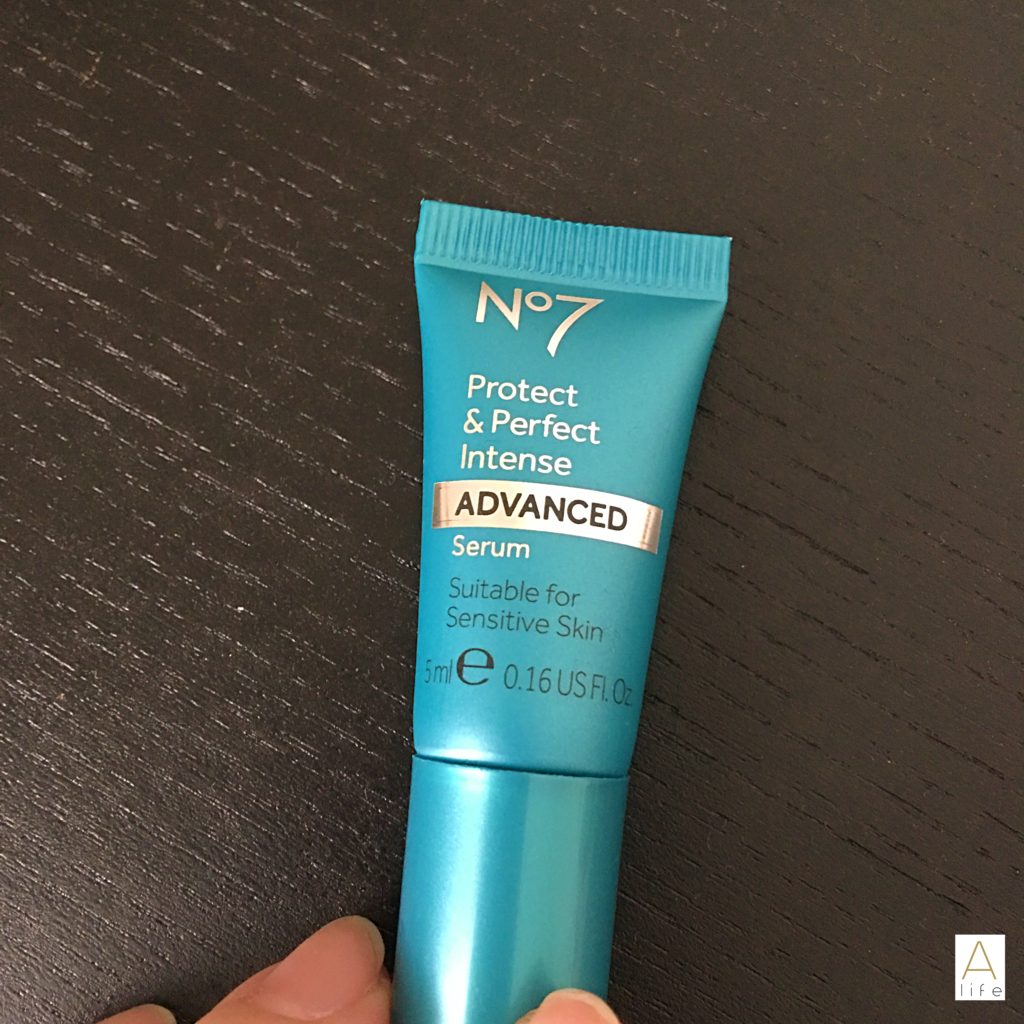 Boots N0 7 Protect and Perfect Intense Advanced Serum 
Another new product i discovered. This No7 serum was tested also for sensitive skin, and is such a good product.
Supercharge your skincare regime with our unique complex of anti-ageing technologies that help to repair, enhance and protect the skin:
Matrixyl 3000 Plus™* – the star technology for helping to restore a more youthful appearance to your skin.
Hyaluronic acid – for added firmness.
Patented antioxidant complex – to protect the skin against environmental stress.
Rice peptide and alfalfa complex – helps to preserve levels of collagen and fibrillin in the skin.
Creates a barrier for the skin to breathe and retain the moisture (so it won't be dried because of the makeup or the environment), I have been using it at night, before my night mask or moisturiser. I noticed that skin feels tighter and not dull.
Love it and need to get some more!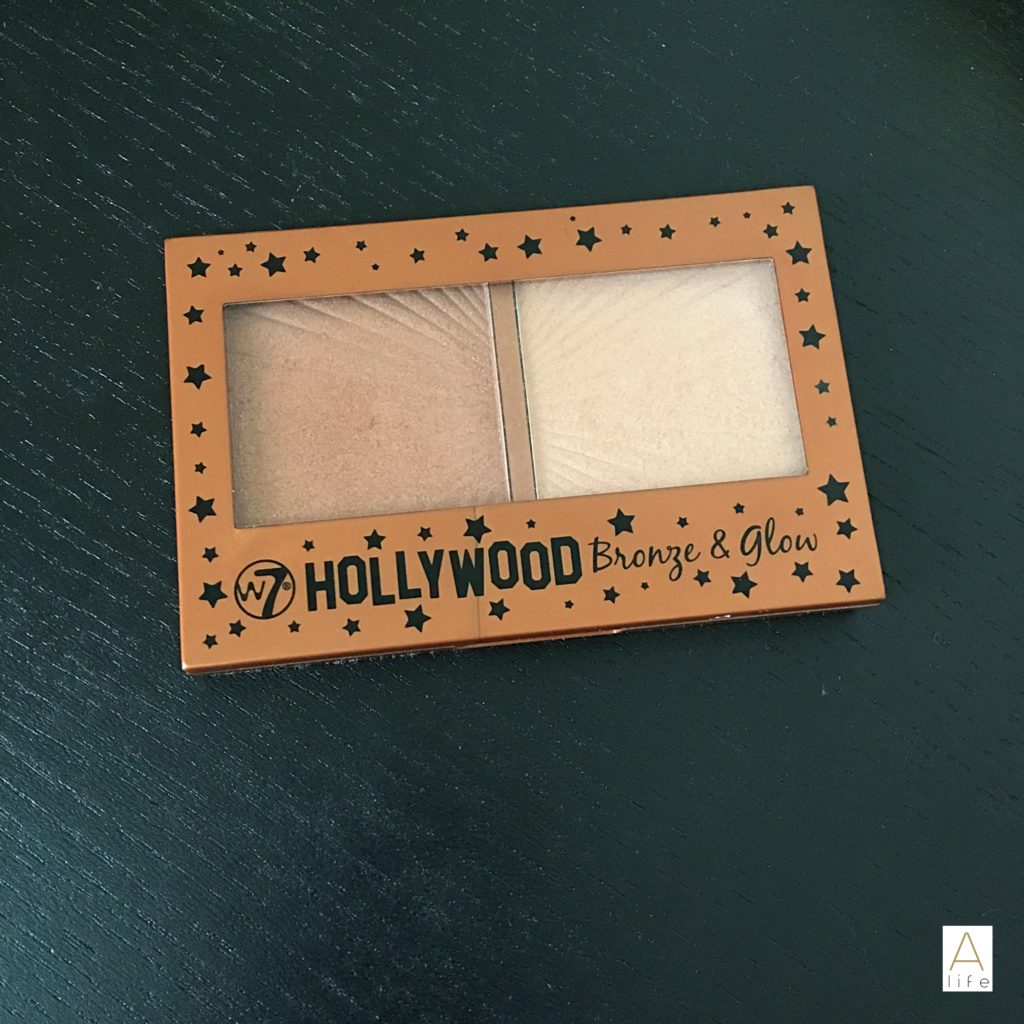 W7 Hollywood Bronze and Glow
Can I say here this W7 Hollywood is a dupe for Charlotte Tillbury Film Star Bronze and Glow? yes it is!
And does a wonderful job as well as not ripping my pocket!
I bought this on Amazon UK, for less than £4, and is amazing!
This bronzing and highlighting duo, gives you a sun-kissed glow in one half and a brightening effect in the other.
The darker shade can be used for a light bronze over the face or can even be used as a subtle contour effect. Apply to cheekbones and jaw line for best effect.
Use the highlight shade to enhance features and make them pop whether that be cheekbones, chin or eyes.
Highly pigmented formula means a striking look when the light hits.
Loving this duo on my makeup bag!
Mirenesse LIP BOMB GLOSSY LACQUER 29 *Sparkly
I have to be honest: this is not a new lip gloss.
I love Mirenesse. It was actually one of the makeup brands that worked with me when I was Art2Fashion –  and talking and vlogging Makeup tutorials (the the Youtube channel actually was stolen and I decided with other name, and yes I did lost some of my many followers back then). It was when Mirenesees wasn't even been sold in the UK and only in Australia! So many years have passed and I am so glad that now we can find Mirenesse good quality here in the UK, as they are a super brand for me and their quality is amazing, specially in skincare products.
This Lip bomb was in a several sets of lip bombs they had launched, nowadays have so many more colours and textures.
From all the lip bombs, this one stayed as I cherish it so much and only use it for good looks shoots. the texture is amazing, the colour is vibrant and exactly like shown below on my swatch.
Just remembering the cool things i have been getting over the years.
Love my Lip Bomb!
And here it is the month of December products.
Let me know which product did you like or would like to try and don't forget to ask any questions on the comments below!