By Dylan Bartlett
The holidays are here, and gaining weight is inevitable — right? Nonsense! You don't have to wait until January first to start getting in shape. If you genuinely want to improve your body, do it now while having a blast.
You might wonder how. After all, doesn't fitness mean grinding away on a treadmill for hours or grunting over cumbersome dumbbells? Not with these nine new and innovative workout trends.
1. Office Interval Training
People in the U.S. work longer hours than their international counterparts, and the strain takes a toll on their health. When Americans say, "I don't have time to exercise," this statement may not constitute an excuse.
Enter office interval training. Getting your blood flowing regularly — at least once per hour — improves productivity by delivering oxygen to your neurons. Additionally, working out in three- to four-minute bursts each hour solves the problem of lacking 30 minutes to hit the gym after hours.
To do this, use a phone app or set a timer to go off at regular intervals. When it does, get up and walk or perform jumping jacks or squats.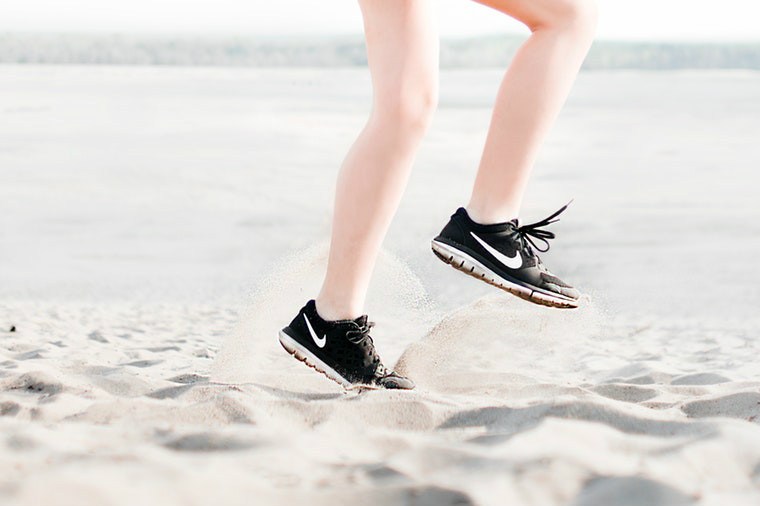 2. Aquatic HIIT
Perhaps you've heard of HIIT — high-intensity interval training. Did you know that you can do it in the water? If you have arthritis or another condition that makes movement on land painful, this workout could answer your fondest wishes. Research indicates that aquatic workouts create acute endothelial and blood pressure responses that benefit overall health. Interval training helps you burn calories quickly, facilitating weight loss. You also help your heart and improve your cardiovascular fitness.
3. Parkour
Have you ever seen people leaping over stairway railings and the like in public? Maybe they were in a hurry, or maybe they were practicing parkour. This innovative form of fitness takes its name from a French saying that means path of the warrior, and it works your entire body.
Parkour challenges you to get from point A to point B in the shortest distance possible — a straight line. If barriers exist, you climb or leap over them. You strengthen every muscle in your body. Plus, you shave minutes off your commute.
4. Upper-Body Cardio
Who says you have to walk or jog on a treadmill to get your cardio? You have arms — so use them! You can get upper-body cardiovascular workouts by swinging heavy ropes at the gym or using light dumbbells while performing punches. You'll tone your arms without adding excess bulk.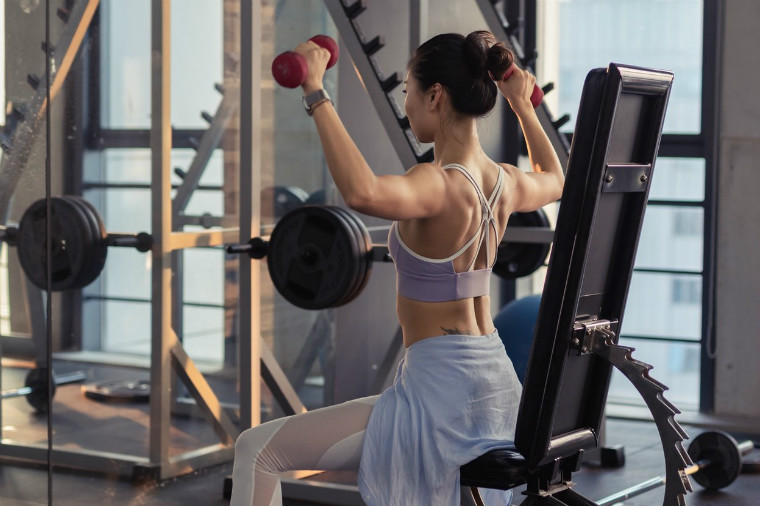 5. Bodyweight Weight-Training
What if you didn't need any equipment at all to strength-train? Well you don't. Bodyweight strength-training programs, such as body art, incorporate Pilates-inspired elements with gravity for a full workout. If you want to blast your booty, give one-legged squats or jump-ups on a box a try. Do you need to squeeze both cardio and strength-training into one workout? Perform walking lunges. You can even do these at the office if you don't mind the extra attention.
6. Weighted Hiking
Hiking combines cardiovascular fitness with the great outdoors. Add some weight to your backpack, and you work your muscles, too. You don't need special equipment.
Carry a pair of light, 2-pound hand weights the next time you head to the mountain. Alternately, fill up two water bottles and do biceps curls while you adventure. You can even weigh your backpack down with textbooks to work your legs more effectively.
7. Gymnastics Fusion/Animal Flow
"Animal Flow," a hot new workout trend, combines elements of gymnastics with strength-training and yoga for a fabulous full-body exercise.
You'll imitate the movement of four-legged friends in challenging bursts of energy. Let your wild side free as you perform scorpion rolls and traveling apes.
8. Grab a Partner
People who work out with a partner are more likely to remain committed to fitness. Exercise experts capitalize on this reality by designing programs meant for two. Give a couples yoga class a try, where you'll help each other segue into ever more challenging poses.
Alternately, you can try functional fitness classes that combine elements of football-style training with traditional weights. If you want to add some elegance to your workouts, mix in a ballroom dance class one day per week and tango it up.
9. Unique Yoga Styles
What if your downward-facing dog poses involved a real canine? Yes, yoga classes now combine furry little buddies with asanas and deep breathing. Check with your local Humane Society. Many offer such courses at drop-in rates, although you might have to fight hard against the temptation to take home a new furry friend.
You can also give yoga with beer or wine a try. Depending on your jurisdiction, some studios also offer cannabis yoga. If you want to soar to even greater heights, give sky yoga a try.
Move Your Body in New Ways With These Exercises
With these challenging new exercise programs, "I'm bored," is no longer a reason for skipping the gym. Get started on burning off those holiday pounds early today.