This Summer is almost ending and School is about to start.
And for this month reading list, I have 5 books for you to take a peek. Some of them are brand new in the bookshelves other are even on movie.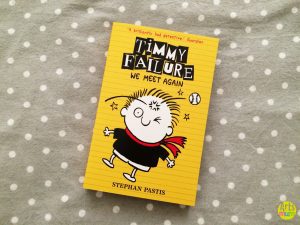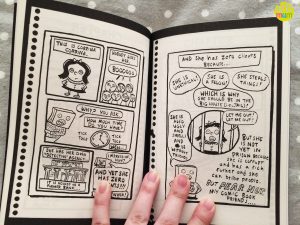 Timmy Failure: We meet again by Stephan Pastis
Perfect for fans of Wimpy Kid and Barry Loser, the third book in Stephan Pastis's bestselling Timmy Failure series sees Timmy striving for greatness once more – with unexpected consequences!
Hilarious drawings add to the humour and make this book ideal for boys and girls aged 9+, but because of the language and the plot, i recommend 11+ – his mother is dating 2 men at the same time, and a lot of kissing, between that and other things in the middle.
Timmy's detective agency is on the verge of global domination. Global riches. Global fame. And yet the gods are throwing him curveballs: for starters, he's on a trial period at school and to keep his place he has to get good grades and really behave.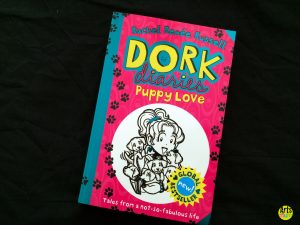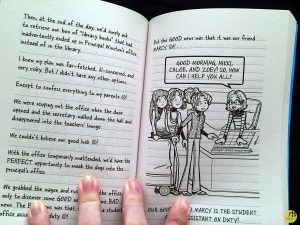 Dork Diaries: Puppy Love by Rachel Renee Russell
When the animal shelter Brandon volunteers at is too full to take a litter of abandoned puppies, Nikki decides to look after them until the shelter has more room. Simple. There's only one slight problem… her parents won't allow dogs in the house so Nikki has to hide them at home and take them to school in secret. But with seven puppies to hide, things are going to get messy… Is Nikki's plan going to end in a pawfully dorky disaster?
Hilarious reading specially when Nikki's little sister decided to create a Paw Spa.
Recommended to boys and girls (even if it's more girly) ages 9+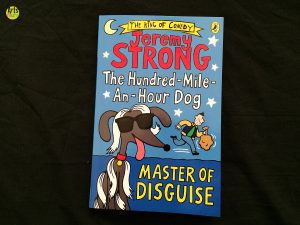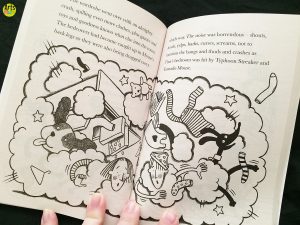 The Hundred-Mile-an-Hour Dog: Master of Disguise by Jeremy Strong
A brand new adventure for the Hundred-Mile-an-Hour Dog gives us more laugh-out-loud capers for Trevor and his ridiculously speedy dog, Streaker.
With mysterious pet-kidnappings going on all around and Dad threatening to send Streaker to behaviour boot camp, Trevor needs to come up with a way to keep Streaker safe. Enter best friend Tina and her mum's hair extensions and dye . you will laugh with all the nonsense of a thief that thinks he's clever and with Streaker the dog with hair extensions. Comedy and mystery is what you can expect from this book.
Recommended to ages 7+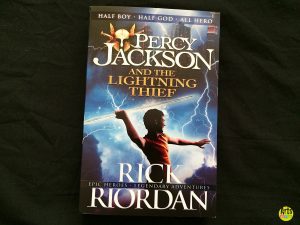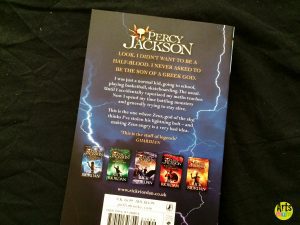 Percy Jackson and the lightning thief by Rick Riordan (Book 1 of the series Percy Jackson and the Olympians)
Half boy. Half God. ALL Hero.
Look, I didn't want to be a half-blood. I never asked to be the son of a Greek God – said Percy.
I was just a normal kid, going to school, playing basketball, skateboarding. The usual. Until I accidentally vaporized my maths teacher. Now I spend my time battling monsters and generally trying to stay alive.
Percy jackson and the Lightning thief book was a success in movies and now is coming back with the second movie -Percy Jackson and the Sea of Monsters.
In this book, Percy realizes he is really special after all. Half mortal and half god, his father is none other than greek god Zeus, the all mighty Zeus, ruler of all the other gods. While his mother is captured by Hades and sent to the Underworld, percy needs to learn how to deal who he is in Camp Half-blood and make serious allies to help him in his quest of getting his mother back while Zeus thinks he stole his lightning bolt.
Full of Mythic figures and non stop action, and I love this series, I recommend this book series from ages 12+.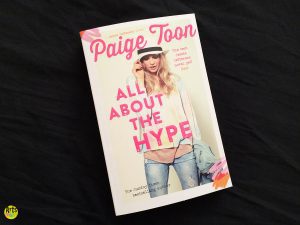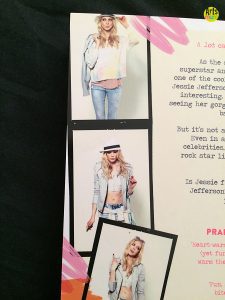 All about the Hype by Paige Toon (3rd book)
The third super hot, super fun Jessie Jefferson novel from internationally bestselling author, Paige Toon. While is the 3rd book, if you haven't read the previous one's, don't despair. They can be read individually if you want.
Jessie is still getting used to being a celebrity, and the daughter of one of the world's biggest rock stars. With her own music career on the rise, a gorgeous love interest and a fun group of friends, it seems Jessie's glamorous LA life couldn't get any better . . . but things are about to get really complicated.
Is the life of a famous rockstar's daughter all it's cracked up to be? And what about dating your fellow band-member just as you hit the bigtime?  With lot of fun times, this book focus once more in Jessie and her issues with her father's fame and now her own fame, when all she wanted was to free a normal celebrity-free life with her boyfriend.
Recommend this book for YA (14+)
Ale x