A different kind of Subscription Box, I might say!
So what is Beer52? Beer52 is a monthly subscription box with beer and ales, curated accordingly your profile and tastes and delivered at your door. Not your normal lager, but more precisely Craft Beers.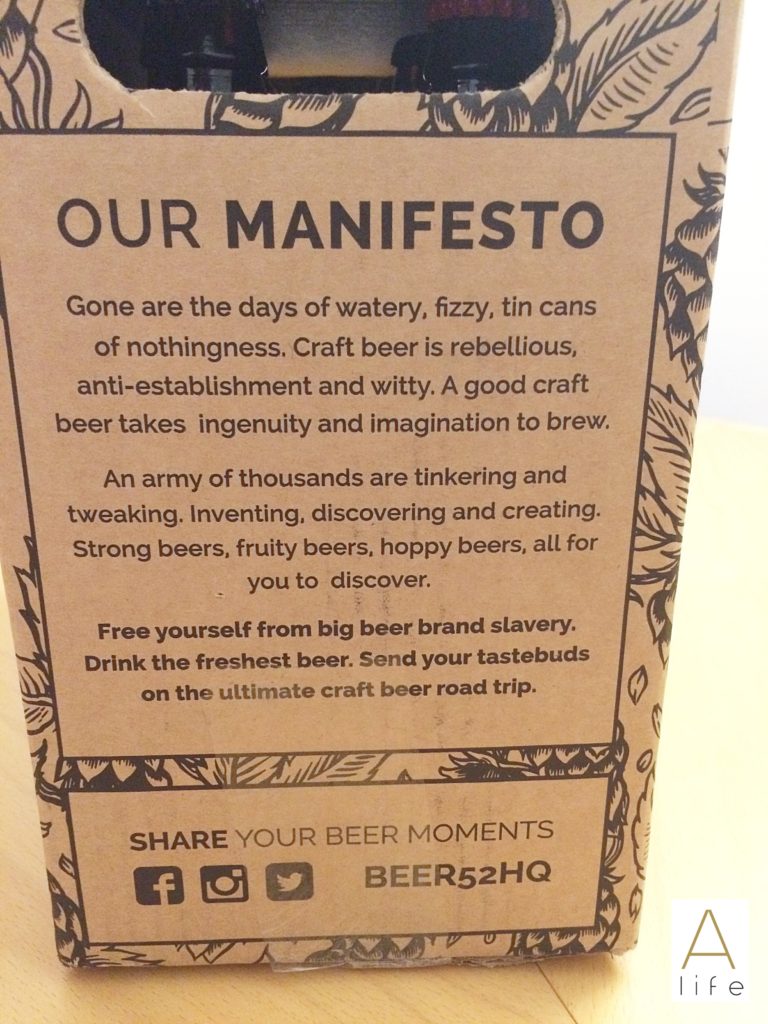 What is a Craft Beer that everyone is talking about it?
With so many things, as in the food/drink sector, returning to little and small companies that prepare food/Drinks handmade and using organic ingredients and trying to be the most fresh and better for consuming, without any strange preservatives, Craft beers, so in vogue now, are beers/Ales made traditionally or non-mechanized way by a small brewery.
I have t say that when this box arrived at home, Hubby was all around the box like a kid waiting for his candy…ok ok…me too. 🙂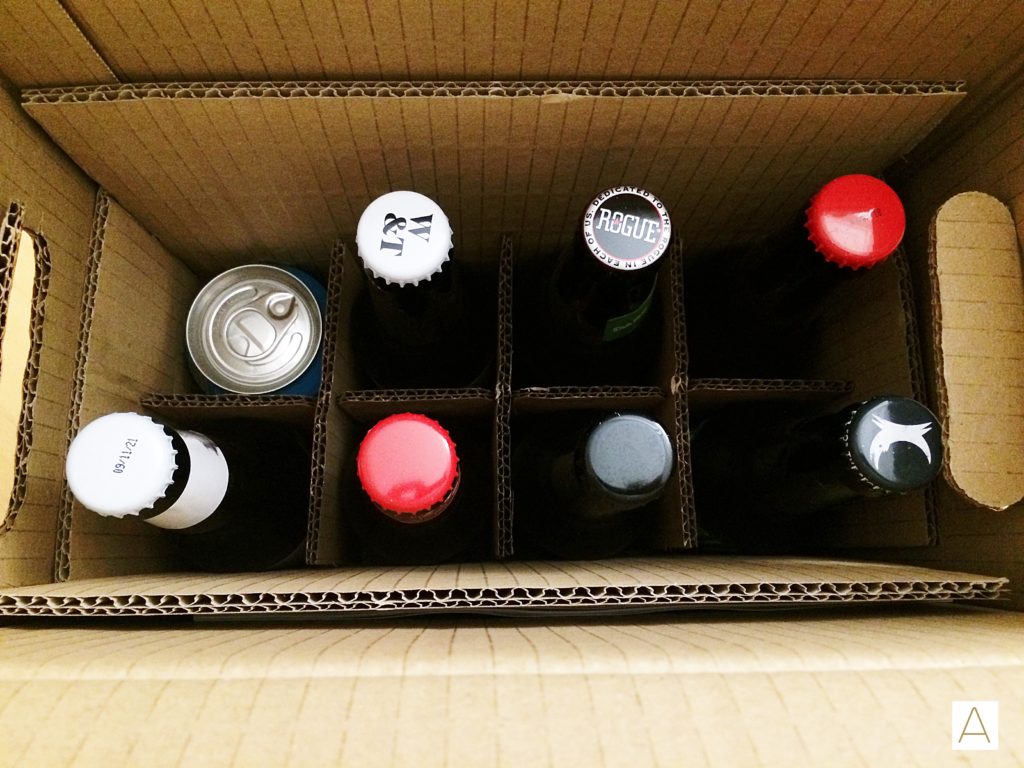 How does Beer5s works:
You register in Beer52 website, select how often would you like to receive a box, create your profile and depending on when you create your account, you will receive the box for the following month. Inside the box you can find between light or dark beers, the Ferment Magazine (the UKs number one craft beer magazine) and one snack to enjoy. If you subscribe for 3 months or more, Beer52 will send you some other gifts.
You can choose between a Mixed box (with dark beers mixed in the selection) or a Light Box.
So my Welcome box brought this: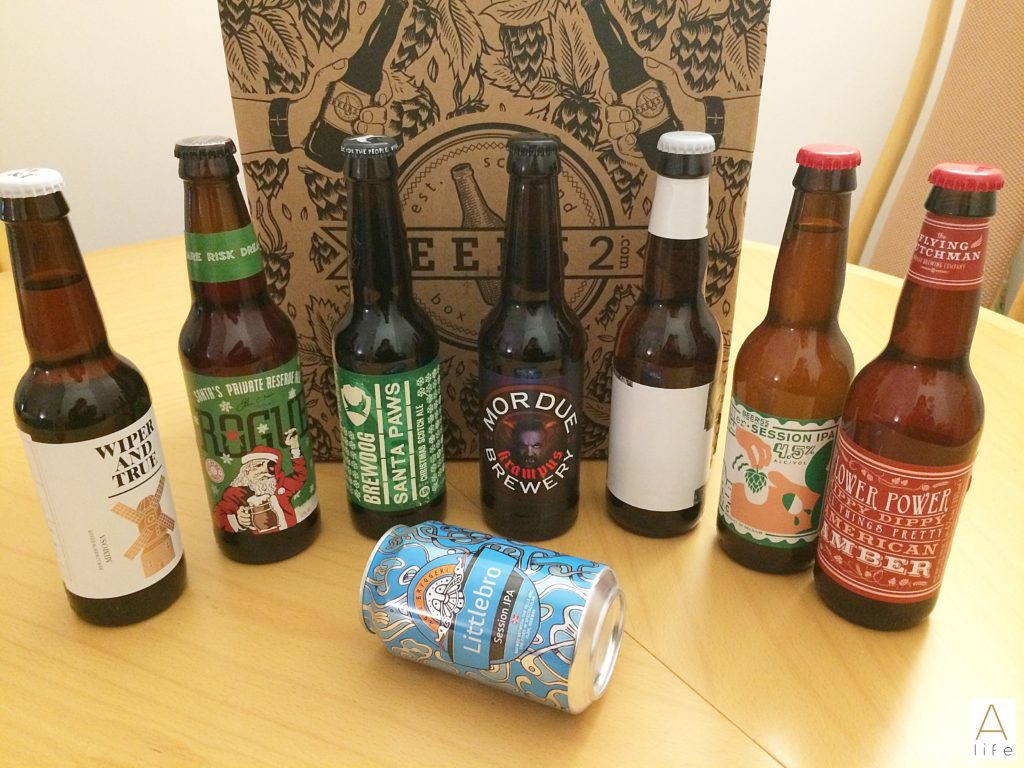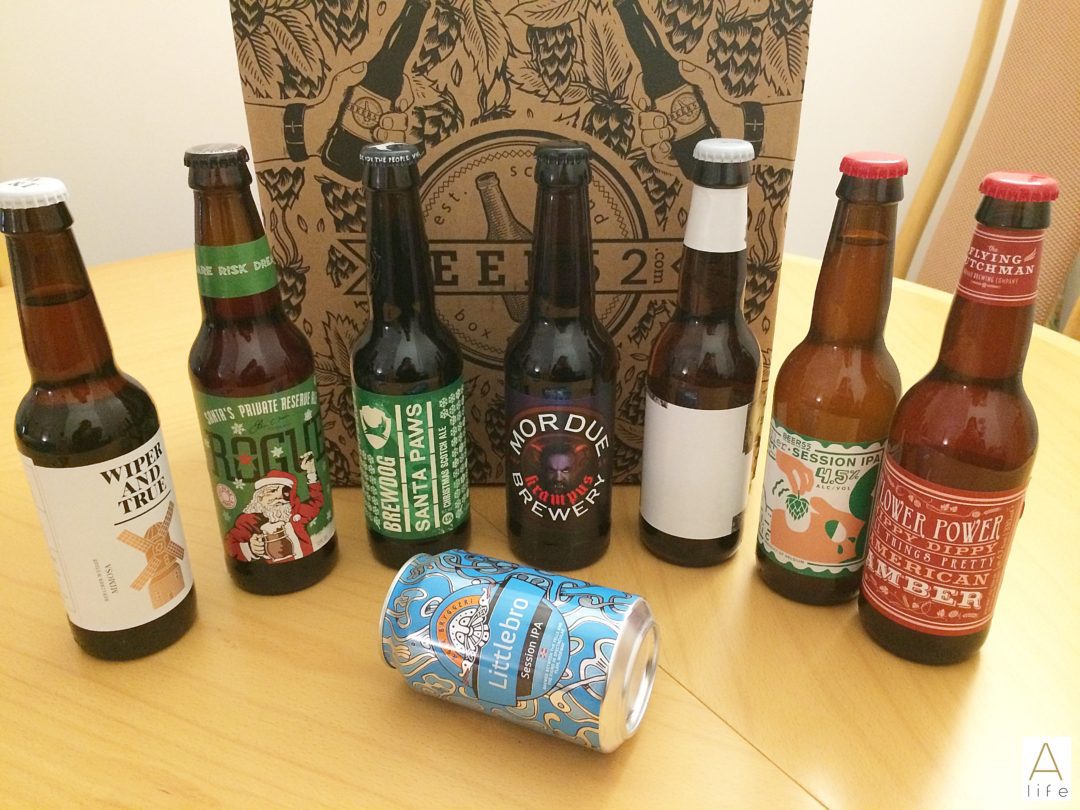 A delicious hand made box that we are still trying. Fresh Beers and Ales with 4 to 6 weeks of brewing directly to your glass. Drink them cool for a great taste, with a snack or a meal and a wonderful company and it will be a perfect time.
This was an excellent selection. I didn't knew how many craft beer were or in fact how they were made, but the Craft Beer is a whole world – I read the Fermented magazine, so a bit of my knowledge on this subject grew a bit.
And because I wanted to share this experience with you, I have a surprise for Alejandra's Life readers and followers:
Use this Coupon: ALEJANDRA10 for a £10 off a box!
To get one box in time for Christmas: Make sure you order till the 21st of December!
Thank you to Beer52 for this tasty experience!