Another Adult coloring book video, this time with these wonderful Coloring Notebooks.
You have 3 different types of notebooks: blank, dotted or ruled with the same drawings inside.
The space you have if for some thoughts, poems, stories or other type of things you want to write down.
They are sturdy notebooks with an interior yellow ribbon to mark the page and an outer elastic to close the notebook.
The paper has good quality as you can see in the video and you can use felt pens, gel pens or crayons, it won't stain to the rest of the notebook.
RJ art pieces: 05:11 Little RJ that was painting with me in his High Chair wanted me to show you his drawing
What do you think?
Thank you to Coloring Notebook!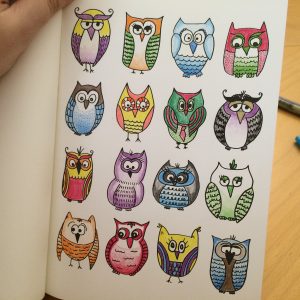 Coloring Notebook on the Internet:
https://coloringnotebook.com/
https://www.facebook.com/coloringnotebook
https://twitter.com/coloring_ntbk
https://www.instagram.com/coloringnotebook/