I simply love a practical thing.
Something that is both a decorative and useful.
As you know from previous post, I work with Aromatherapy and of course my house have different smells for different states of mind or moods..or even as a preventive or therapeutic way to take care of my family, specially my little tot RJ.
Rj is growing up, and with him his whole bedroom.
Any parent will notice that maybe those things are too "babyish" or maybe he need something that he can choose, something his little taste and character can choose. Sometimes is possible others we have to try and work with them (yes toddlers can be difficult but they are our mirror isn't it…).
I brought this Essential Oil diffuser in the format he liked it: we call it the Dinosaur Egg (tadaaa…see easy and simple) since he loves dinosaurs so much, and the shape is of an egg, I just combined 6 things:
his love for dinosaurs
practical
health related
relaxing related
colourful and stylish
a lamp decor
This Essential oil diffuser, in a shape if an egg, not only is an oil diffuser, it is also a humidifier.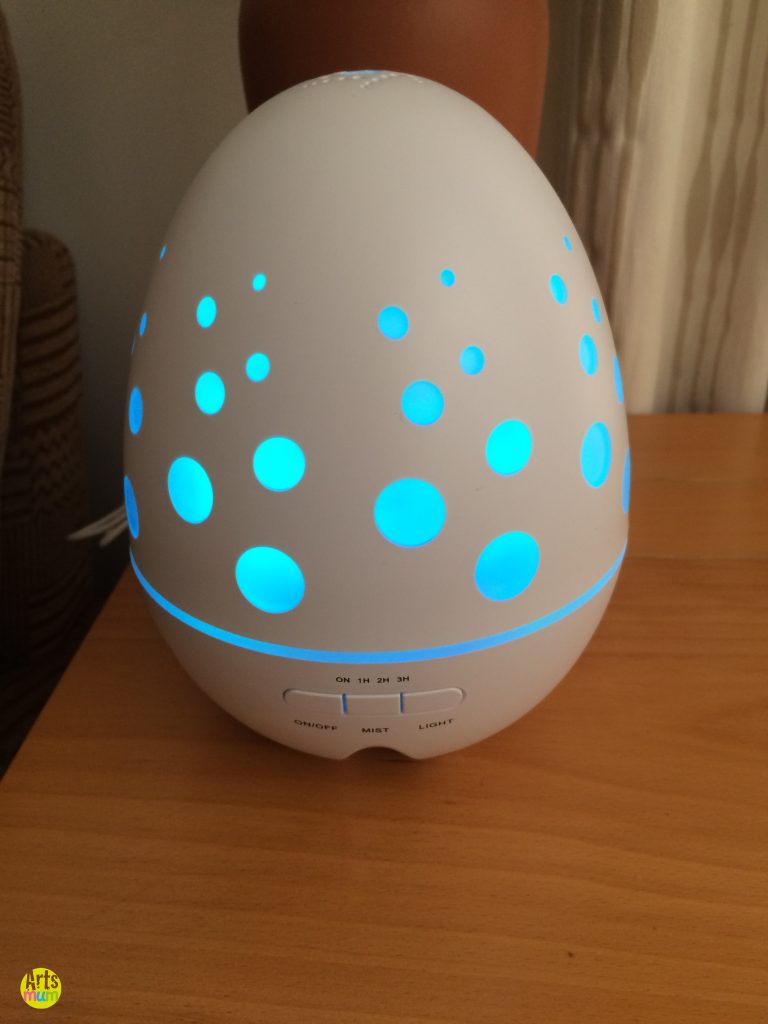 While the rest of the houses have a dehumidifier, my house needs the opposite. It's too dry, you can notice in the skin and breathing, and we really need a humidifier.
Technically, this is the best essential oil diffuser/humidifier/decor/practical …/lamp that I have ever seen.
Simple specs:
The colors change or you can choose the color you want (7 to choose)
Turn of the color/light if you want it only for humidifier/essential oil diffuser
Put a timer so it can turn off (1hr, 2hrs, 3hrs or until it runs dry – 8hrs normally)
Control the mist (low, medium or high intensity)
Mist comes out from an opening on the top (as you can see in the pic below)
If it runs out f water it will automatically turn off – no hazards
Portable and stylish
You just need to add 400ml of water and add some drops (normally I add 1 drop of essential oil for a 100ml of water)
My favourite thing: is really quiet… RJ sleeps with it on his room, making it great for babies as well.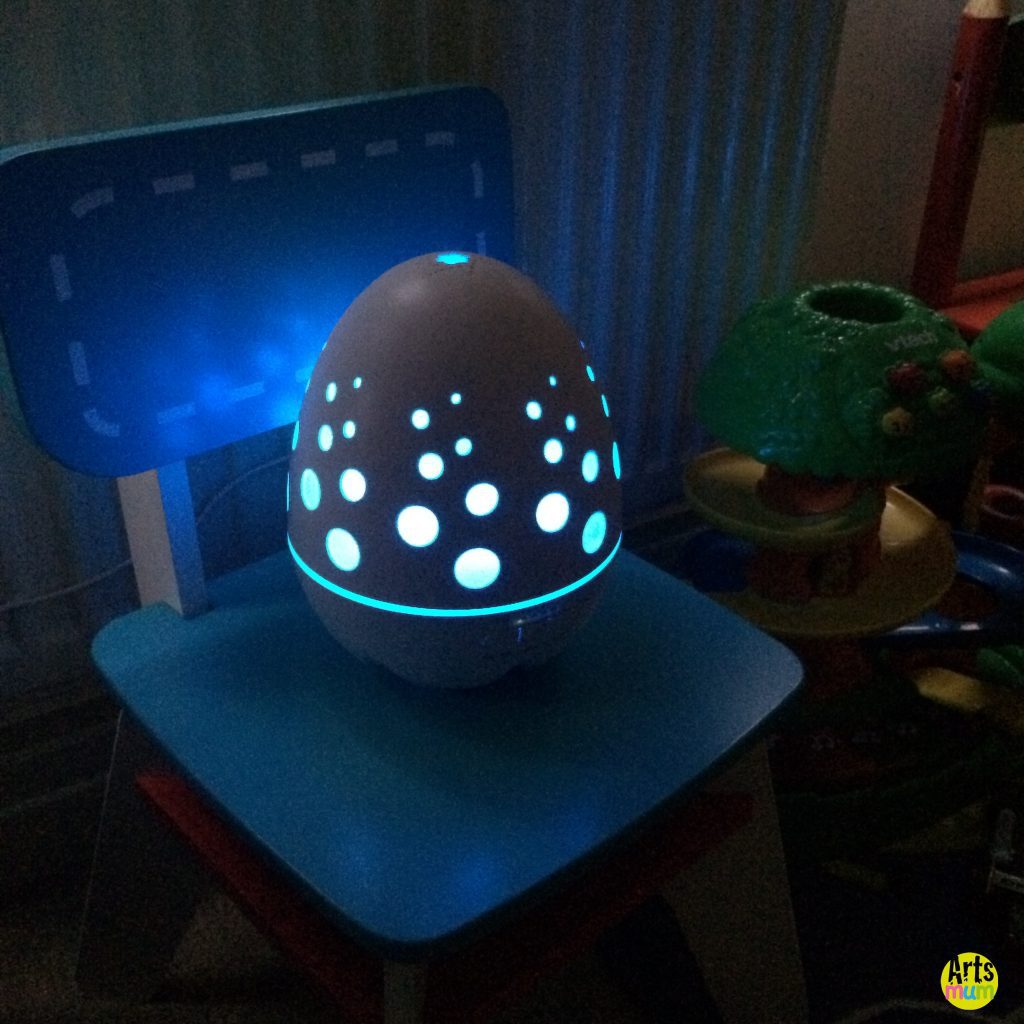 Some Essential oils you can use:
Eucalyptus and Lavender (3 drops each) – for breathing better, flus and calming.
Clary sage, lemongrass and lavender (2 drops each) – for a better and nose blind mood
Cinnamon, star anise, liquorice and orange: a spicy christmas pudding smell
I bought mine here
Do you use an essential oil diffuser?
What type and how?
Ale