Tired of wearing your Pyjamas and moved up to loungewear?
Let's explain loungewear: Loungewear are normally a 2 piece set that can be used at home because is confortable, as well as be used outdoors for sports. Now, we can see and use them to travel or as active wear. There are several types of fabrics used as well as designs, but the normal set is an upper piece (shirt or long sleeve) and a pair of pants or capris.
So let me show you some options as well as a little bright Eye Candy different from the loungewear edit today.
While travelling these past weeks, I had the opportunity to try out a couple of different pieces from Femme Luxe Finery, as I have been working as an ambassador for them for a few months.
The clothing quality is very good, the prices are good, and they have a wide range that fits any type of body, any pocket, and any occasion. Check online or download the App (tip: you get 10% off when you install it!).
First of all: Be safe
What a splendid idea from Femme Luxe: making masks affordable, reusable and nice to wear!
Here are some of the types of masks you can find:
The Houndstooth Short Sleeve Loungewear Set
I am a lover of all houndstooth fabric. Makes me remember the first pieces of Coco Channel.
It's not the first time I've shown the Houndstooth Short Sleeve Loungewear Set, but this loungewear for the warmer days is a must have.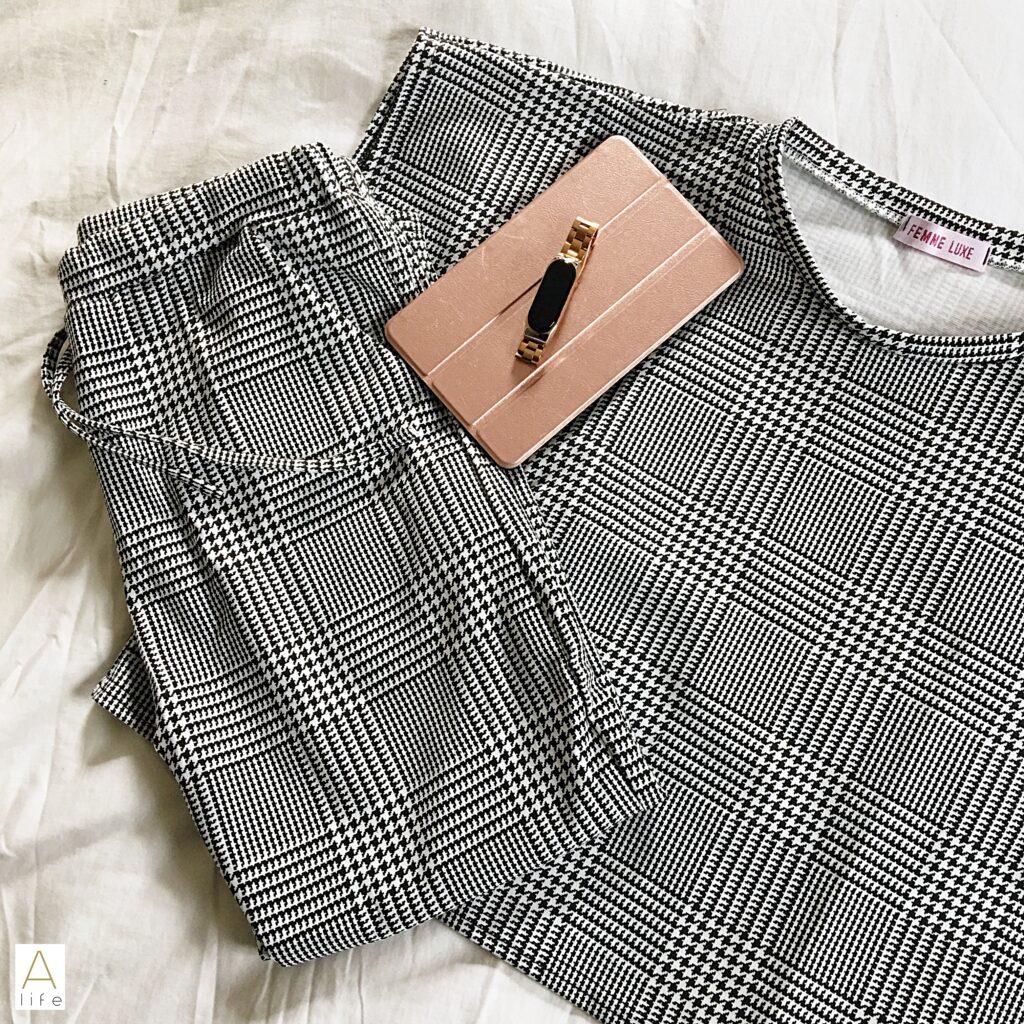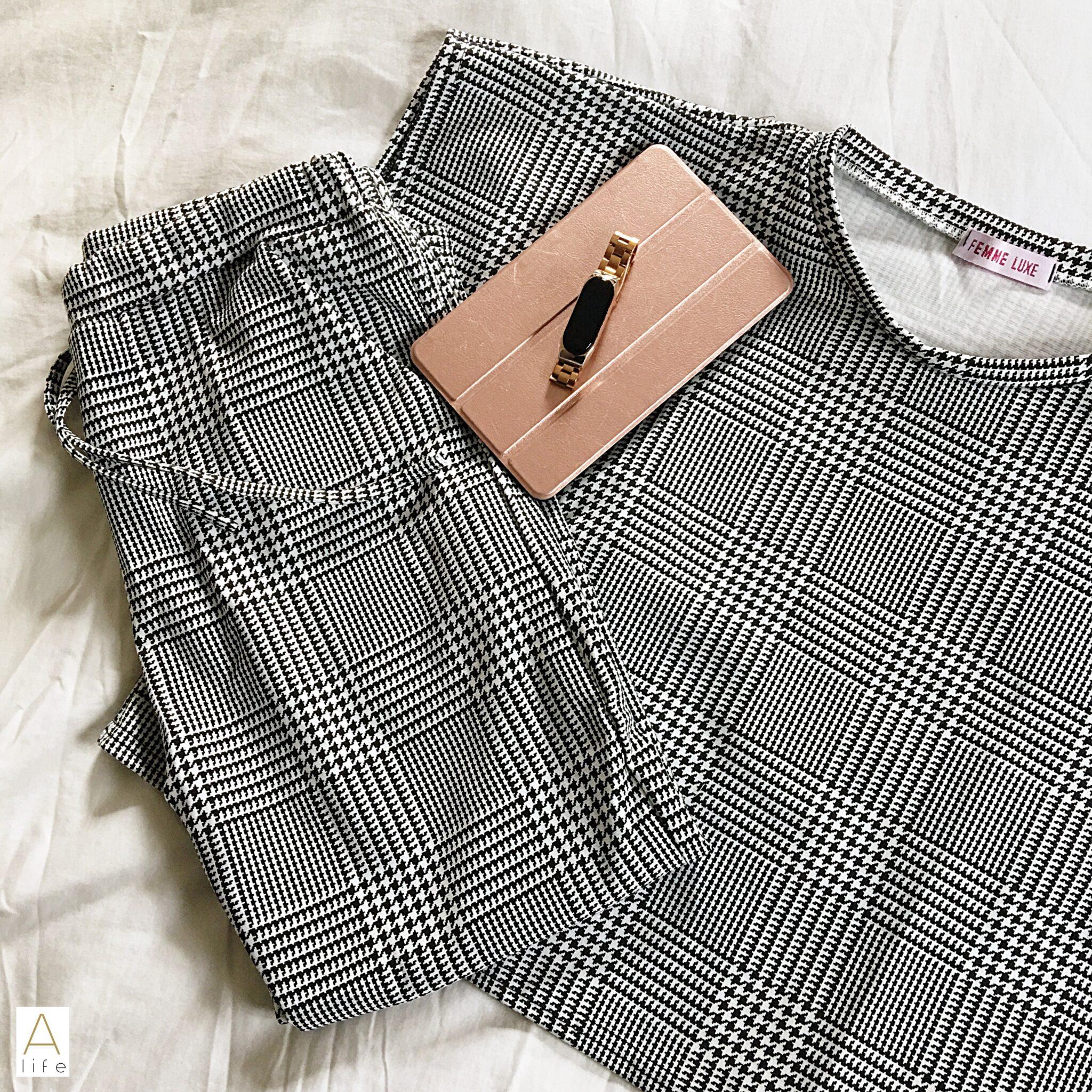 Black Long Sleeve V Neck Loungewear Set
It's black, is basic and if comfortable! Still the Black Long Sleeve V Neck Loungewear Set is THE basic you need.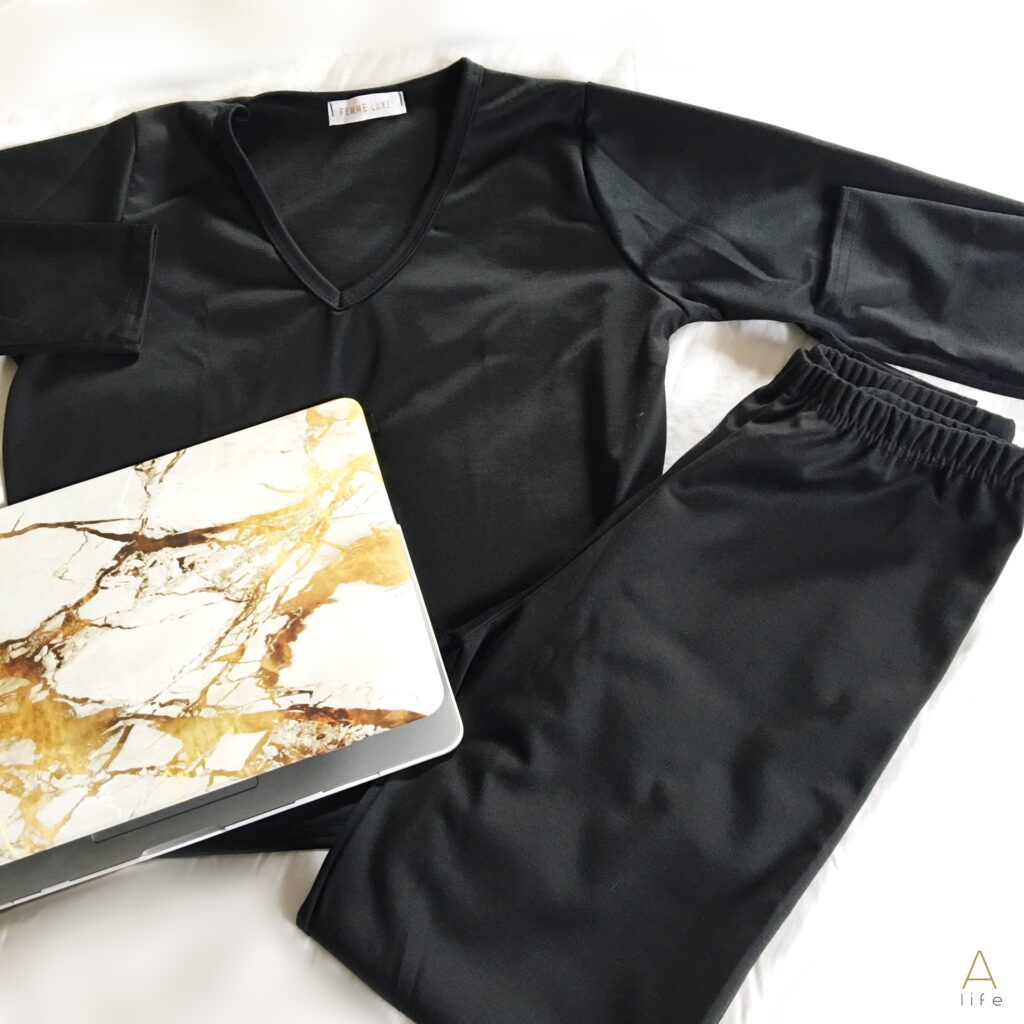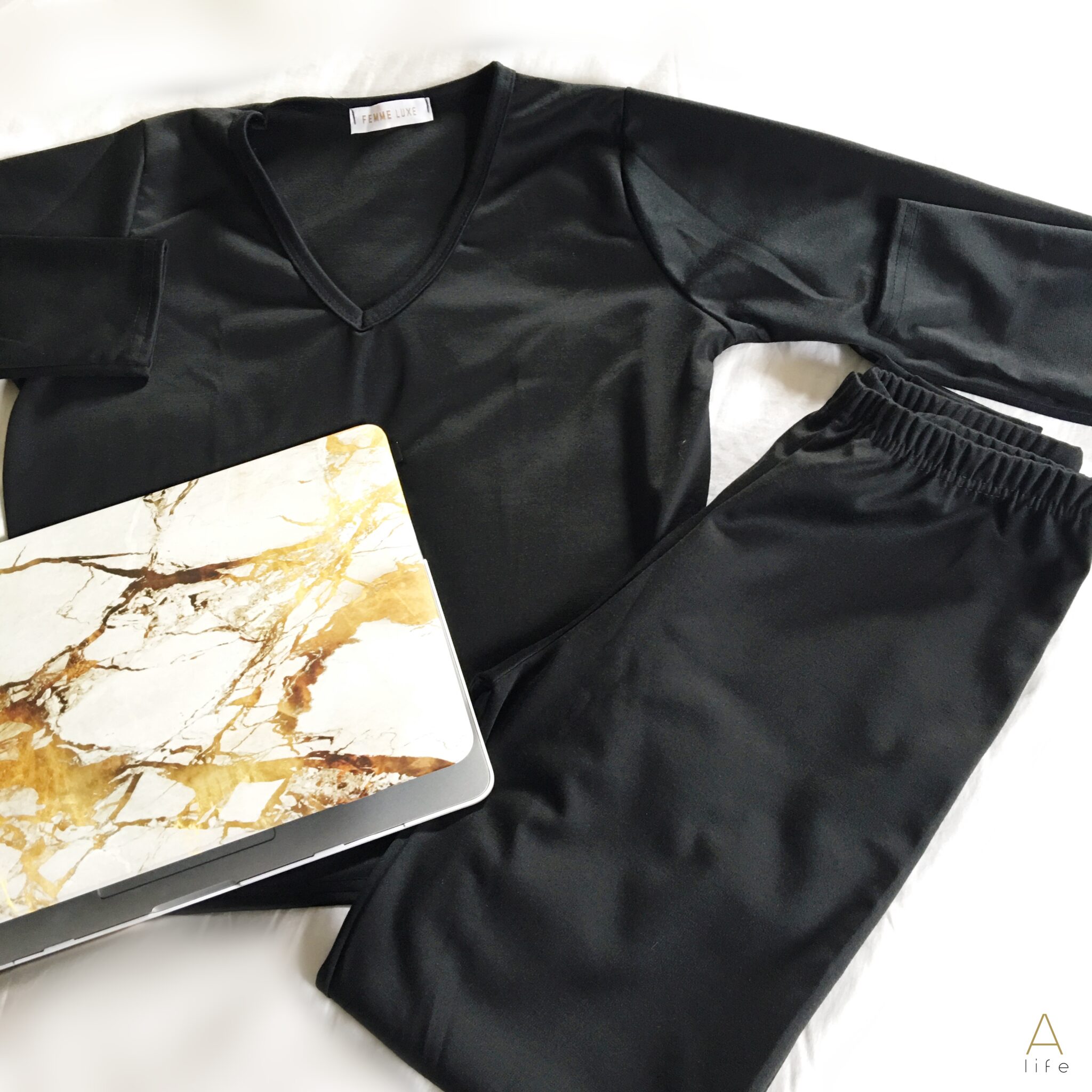 Grey Tie Front Cuffed Sleeve Loungewear Set
I have an honest thing to say: I actually use this cuffed shirt with jeans or black trousers. The Grey Tie Front Cuffed Sleeve Loungewear Set is versatile and very elegant to wear.

You also have the short sleeve loungewear version: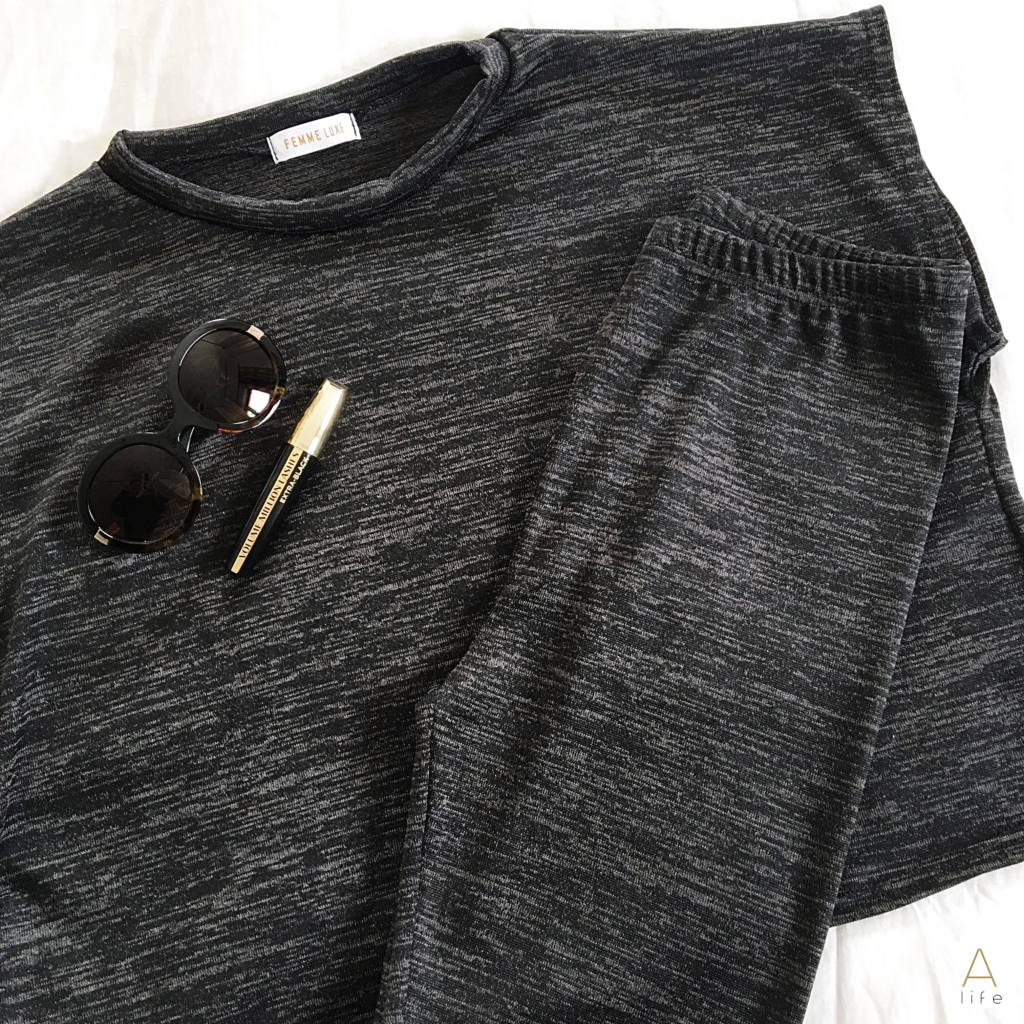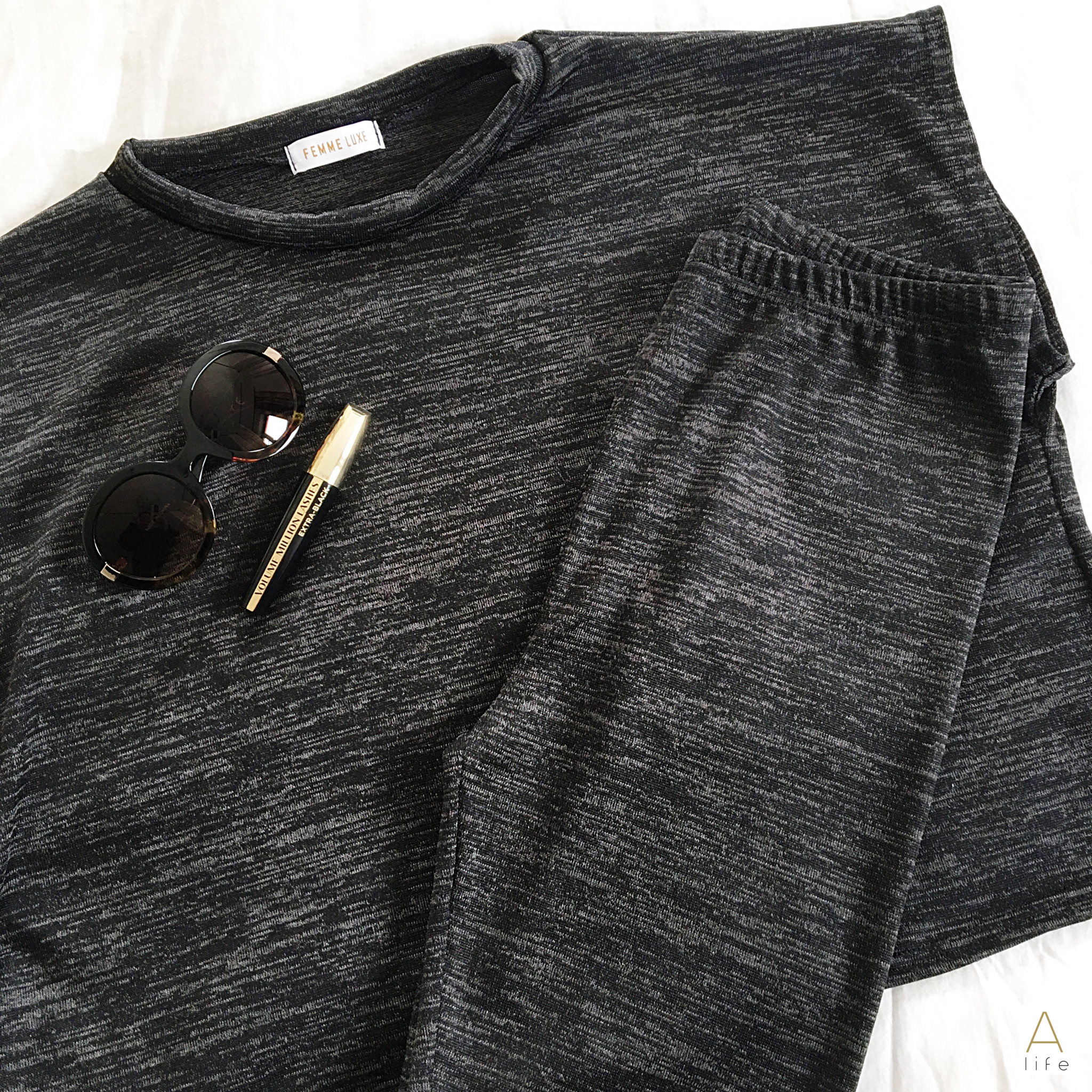 Eye Candy of the Month
Here it is! As promised an Eye Candy in the middle of all this greys' and blacks and stay at home lockdown. I will let you dream about this gorgeous Orange One Shoulder Bodycon Mini Dress. I am in love with its colour and is made of scuba so it will fit any type of body making it elegant and also well fitted.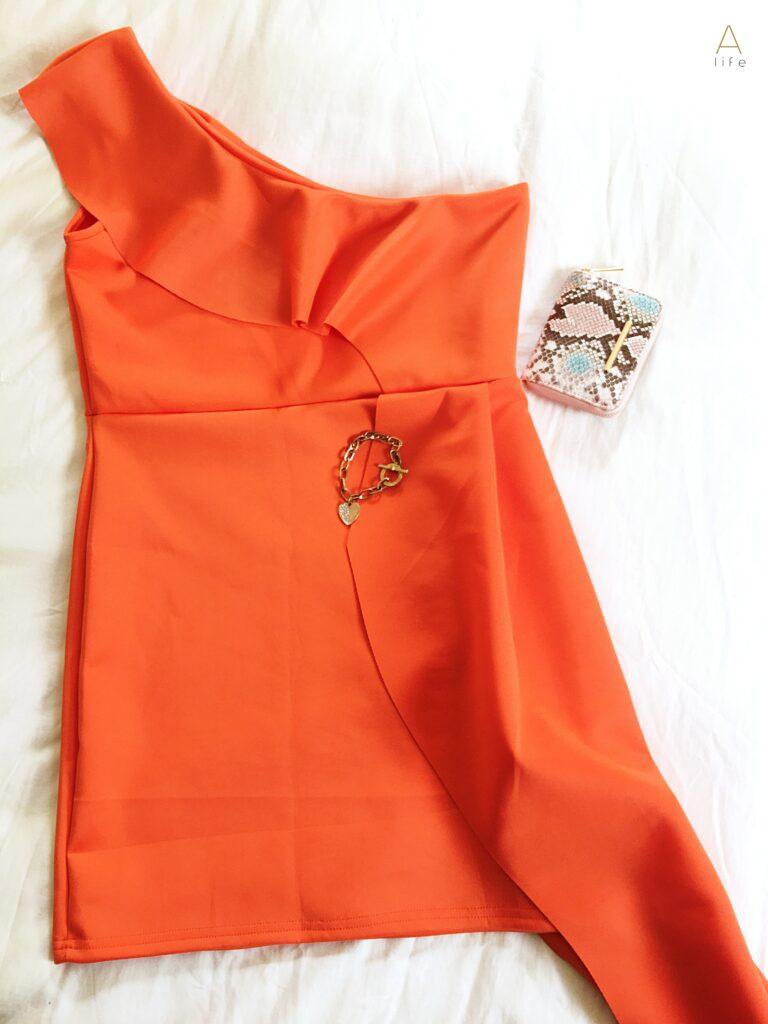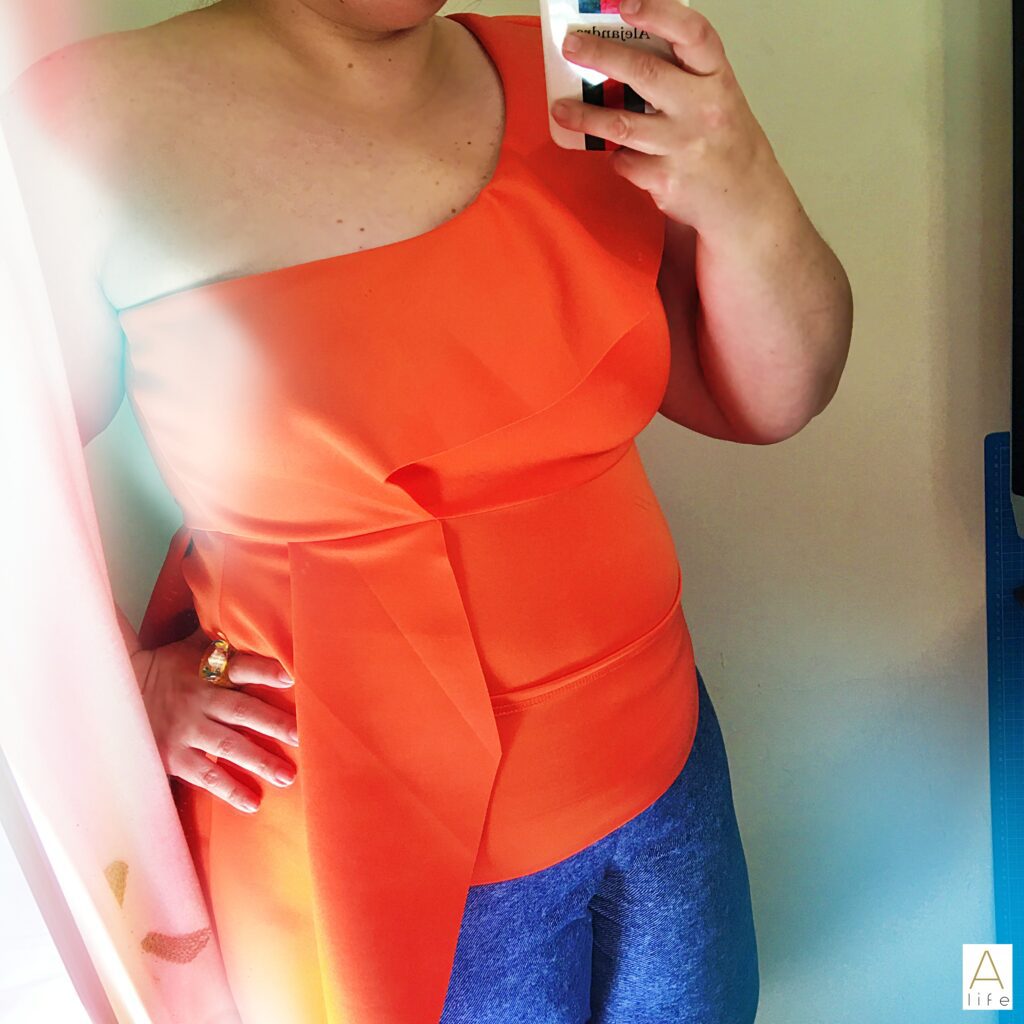 Shoes Alert!
Shush… You are working at home, but make yourself comfortable with a new pair of trendy sock trainers… You're welcome!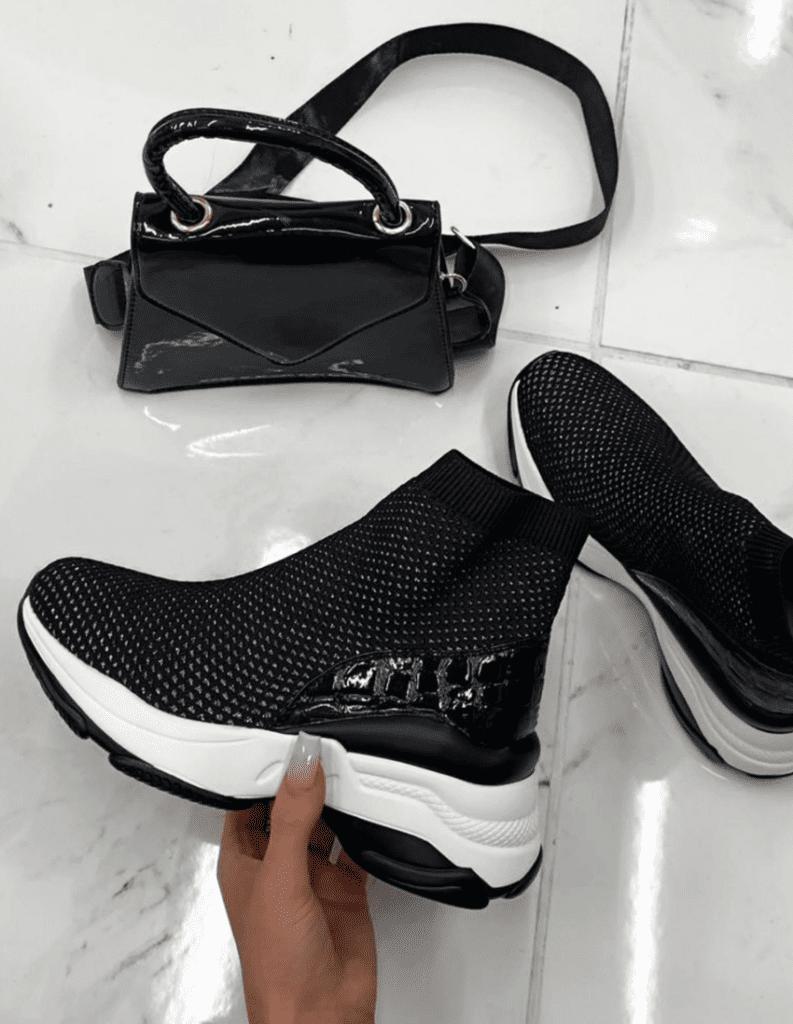 Don't forget to check my Instagram for more Fashion Inspo!