…now this blog post will be a true Gem!
I do love pretty things but I love even more when quality and nature is included.
Gemondo is a Jewellery company in the UK, that combines style with real gems.
Why Gems you ask? Well most of you know I am from venezuela, a country that unfortunately is not in a very good position, full of beautiful scenery and good people, Venezuela produces Oil and specially Gems. That is my connection since ever with Gems as it reminds me my country and my childhood.
Quoting Gemondo:
We consider natural gemstones a gift from the Earth. This is where our jewellery passion is ignited. A natural gemstone is unique in its creation and so every individual stone has a story to tell. Just as we all have our own nuances, so do these wonderful gems. This is why we do not offer synthetic or lab-made stones in our jewellery.

Beautiful gemstones deserve good metals. That's why we only use sterling silver and gold to ensure you receive a treasured piece for years to come.
And to complete my quotes (they are so clear on their website about them, what they do and their products)
Discover your gemstone story

Precious and semi-precious gemstones are steeped in folklore that has been prescribed over centuries and is fascinating to discover. Sentimental meanings can also be passed on through birthstones, anniversary gems, zodiac gems and representative colours. Browse Gemondo to learn a little more about your favourite gemstones. Exude your own unique style through each of your symbolic gemstone jewellery pieces.
Now… they have so many things I want them all!
I decided for birthday gems, both mine (May) and little RJ (since September is his month), which meant Emerald and Sapphire, respectively.
Here is what each gem says:
Emerald:

Sapphire:

And the result was these absolutely gorgeous Sterling Silver thin and elegant rings.
Use them alone or just like I did, as a combo, they look so good together, pairing up anything and any type of outfit.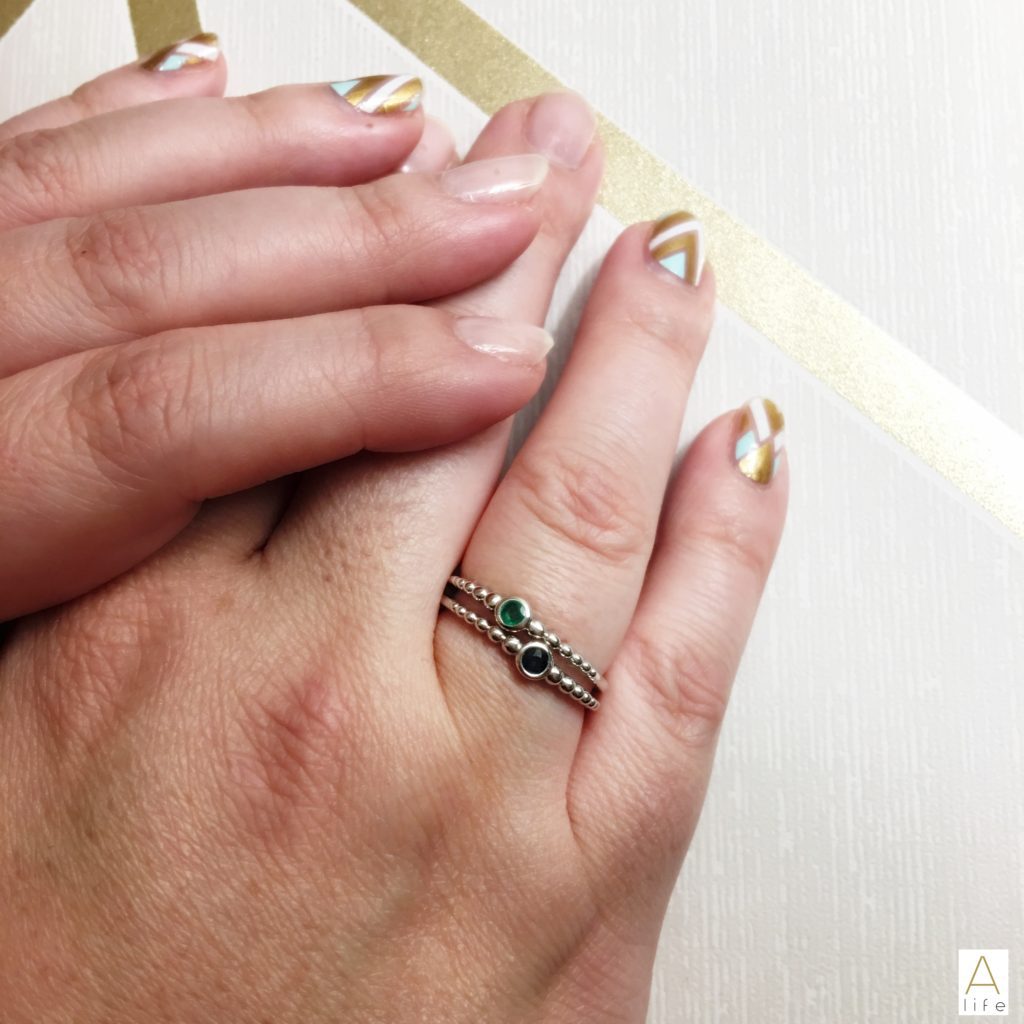 Gemondo sends a card with the respective origin and measurements of each gem of each piece and comes in a cute bag.
An excellent present to give to a love one of an even excellent gift to us that work so hard in this life.
My first thought is that this will be a keepsake for my children from his mama. A treasure that I want to give them when they're older and remember me.
Buying jewellery online might always be a risk, but I can assure you that with Gemondo you're safe and they have awards about their products and website to prove them; as well as 20 years of craftsmanship knowledge.
And if you have any doubts you can always call them and chat with them for any questions or to have ideas for a new piece; they are very nice people.
What do you think?
Thank you to Gemondo