And here we start the best part of the year for me: Halloween, and later on Christmas and New Years!
The party started this year with Drayton Manor's Halloween, as we absolutely love and have so much fun as a family in every ride!
If you haven't read our Summer adventure before at Drayton's, it was a great day, and now with Halloween was even greater, as we had family over and wanted to create memories with them, so we went to Drayton Manor and us (me and hubby) could go in different rides, the adult rides, alone.
Richie was super happy as he loves his Thomas Land rides and he loved being with his grandparents and auntie!
Such a great sunny day, even for an October, we choose a good day to go and it was really cool, with everyone, me included, really happy and later on, really tired of all the fun we had for this big day.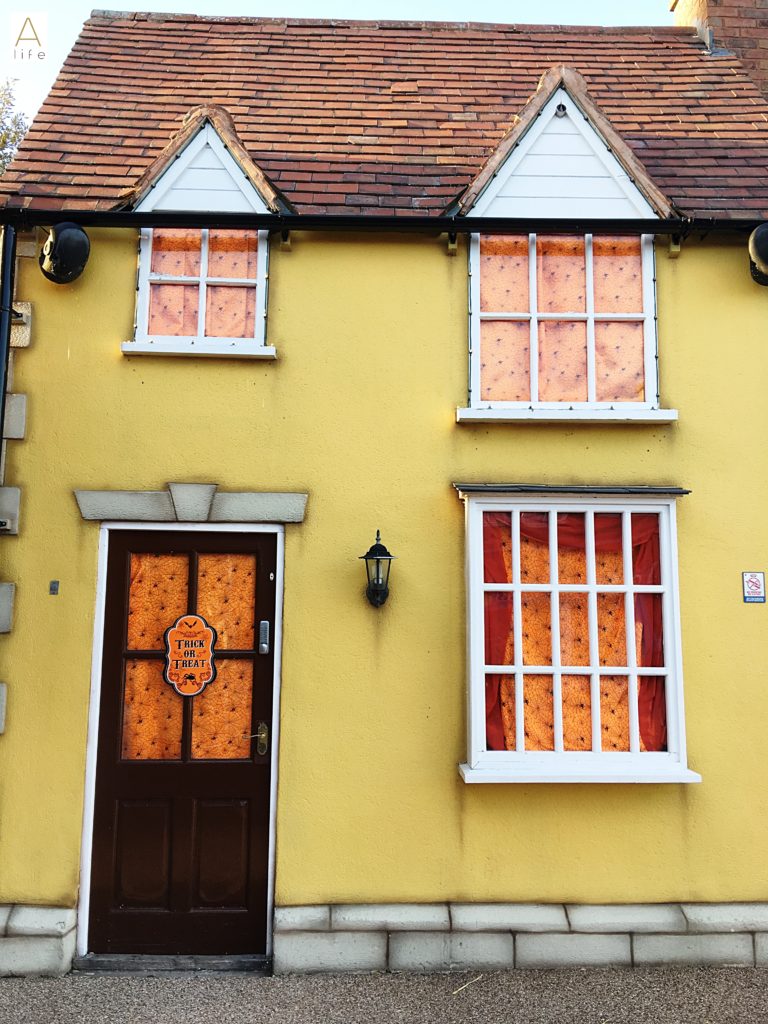 Drayton Manor was turned spooky, a good kind of spooky, in terms of decor with lots of activities to do.
Make sure you get your tickets for this Halloween experience that it's going to be till the 1st of November.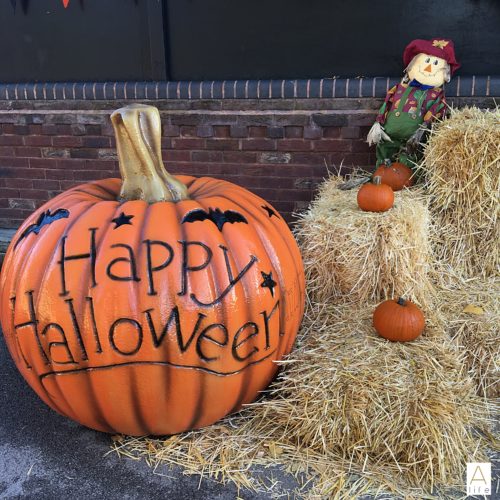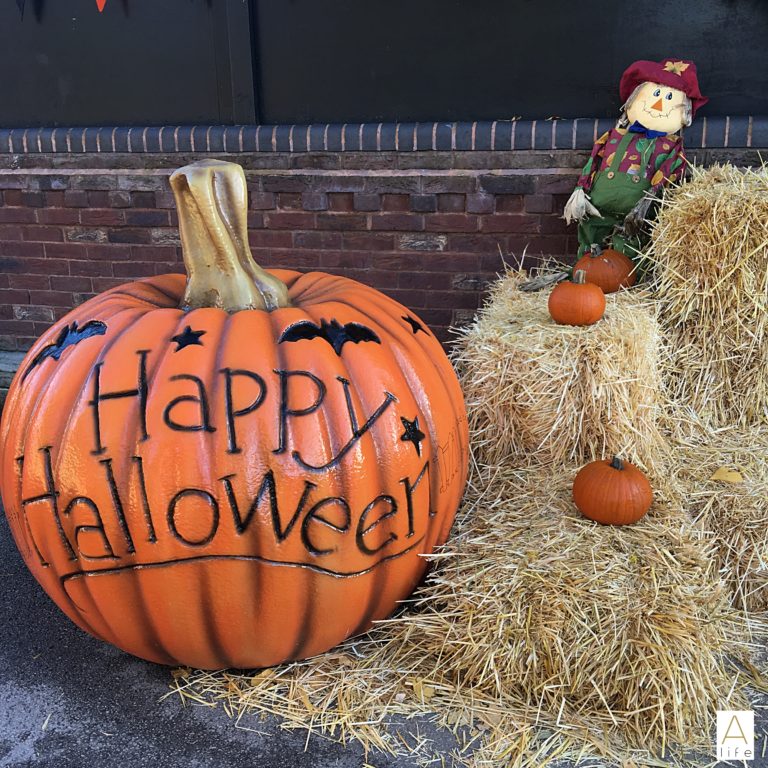 Strangely, The first time we went there, I never noticed the Haunted house! The park has a lot to see and somethings can go missing, but fun fact is that when returning you notice new things. Haunted house it was for us (adults), such a fun place!
And the Gargoyles were present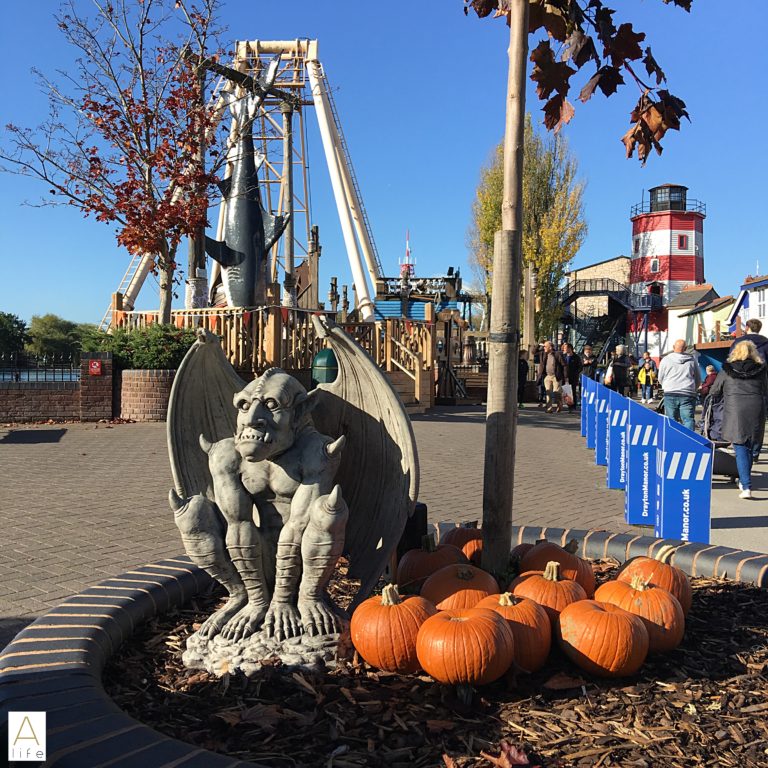 Even the Fat Controller was with a companion!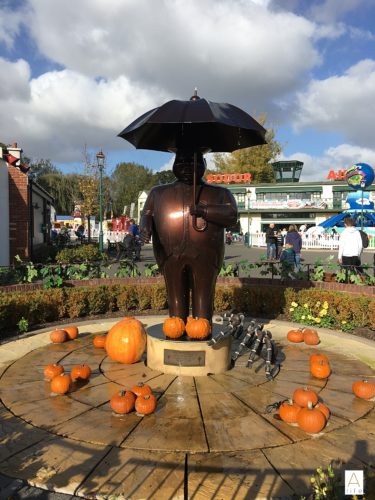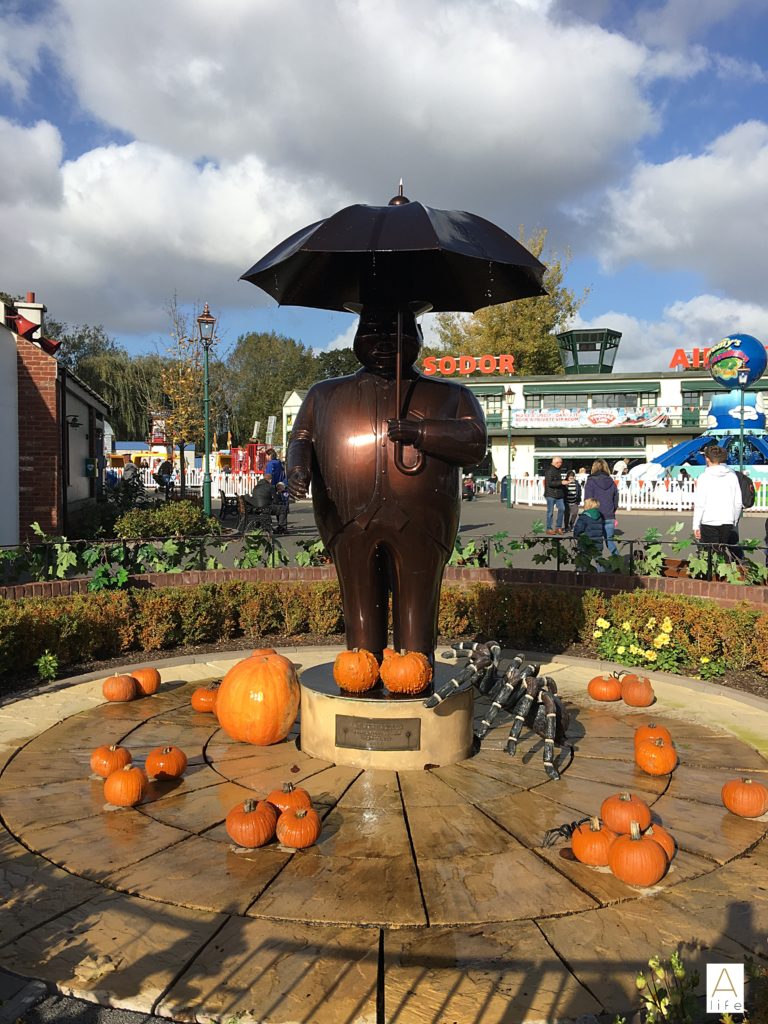 I've tried some new rides, that we couldn't go before, and absolutely loved it. That Air Race is definitely not for little ones…
The Decor and the Spirit was present in every corner, and the day could have been bigger to have even more fun!
Such a great fun!
Make sure you are updated by Drayton Manor's activities for this Half Term and enjoy Halloween at Drayton Manor till the 1st of November!
Get your tickets here: Drayton Manor Website