Lisbon, Portugal, is a city with a rich history. It was founded by the Phoenicians in 1200 BC and has been ruled by many empires since then.
In 1755, Lisbon suffered a devastating earthquake that killed tens of thousands of people.
In Ressurrecta, Vic Echegoyen tells the story of how a group of real historical characters survived, coped and helped others, making sacrifices and real time decisions impacted on this disaster. This is an important story for anyone interested in archaeology, history, or how humanity still has a chance.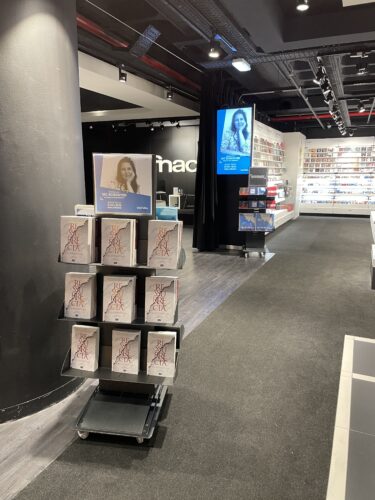 Ressurrecta by Vic Echegoyen
Vic Echegoyen, a dearest friend of more than 20 years, a writer of many historical books, brings us, once more, an excellent book, this time about Lisbon's 1755 earthquake. The book, launched in Spain by Edhasa and in Portugal by Penguin Livros, brings us the story of several real characters and tells us the story over 6 hours while the earthquake happen.
Written minute by minute, each minute tells us in mini-stories, a little of which characters are going through, with the most impressive detail. Echegoyen's research was thorough and precise, opening to a wonderful mindset of how this earthquake facts are not known to the public.
How 1755 Lisbon earthquake impacted Portugal
I dare to say that impacted worldwide. The earthquake was felt from the US to North Africa.
On the morning of 1st of November 1755, a Saturday and a festivity's day, Portuguese celebrate their dead with Saints Day, a catholic holiday, visiting them on their graves, buying flowers, meeting with family members, so many people were on the street, making their normal daily lives when where struct by this incredible earthquake.
The great Lisbon earthquake did not only bring an earthquake that ruined the city, it was followed by tsunami waves, a 20 meter wave that washed down the city downtown, and subsequent fire, which killed thousands of people. Whilst Lisbon was the only city affected in Portugal, many of Lisbon's buildings were affected when the earthquake struck. Terreiro do Paco, the main city plaza where the royal family lived, was majorly affected by the Lisbon disaster, the Royal family escaped unharmed since they were in their Belém palace (a 15km place from Terreiro do Paco).
King Joseph made some commitments and trusted his most faithful minister, Sebastião de Melo, later nominated Marquis of Pombal, and together they worked the chaotic aftermath with major developments and some rules that were considered harsh.
Not only lives were lost in 1755 Lisbon earthquake 
Whilst the Royal family escaped unharmed, King Joseph was known in Portuguese history for his lack of courage, the kind has his own private Zoo with lions and many African animals that were offered to him by other chiefs of state. He decided to kill every animal in his Zoo, even if the zoo remained intact.
Meanwhile, in the middle of the ruined city, the prime minister's response, Sebastião de Melo, considered by historians a mix of national hero to a ruthless villain, decided many rules towards Lisbon's population, creating rules and certainly the beginnings of a new and bright Lisbon… even if with that many heads had to roll. (pun intended).
Sebastião de Melo and his family, decided to stay and help the people. Some of his known orders were the following:
Close Lisbon's doors. Lisbon contained doors (they still exist) so people would stay inside of Lisbon and help to reconstruct the city and its buildings. He was afraid that if people would leave Lisbon, they wouldn't return and wouldn't help in the reconstruction of the city – such as happened with Pompeii. This led to contain the city and its inhabitants.
Closing of the Port: back in 1755, pirates, especially the North African pirates, would ransack the European ports. He thought that this would happen once the news arrived there. What he didn't know is that North Africa was also struck by the same earthquake.
The biggest jail, called Galé, released the prisoners. He decided to kill every prisoner without any mercy. Many of these prisoners died drowned in the huge subterranean caverns filled by Tagus river water, and jails were in these subterranean caverns.
To maintain a perfectly ordained city, Sebastião de Melo had zero tolerance for robbers. It was ordained that any person that robbed or killed, their head was in a stake all around the city, to send the idea to the whole population that he has zero tolerance.
How was life in 1755 in Lisbon
Lisbon in 1755 was a flourishing and metropolitan city. Full of life, this city contained a modern square (Terreiro do Paco – still the city Square), an Opera House – that was 8 months old when the Lisbon earthquake happen and unfortunately was lost, the city contained famous palaces, such as the Royal Ribeira Palace, and it was the richest of the Portuguese cities. The royal archives disappeared, as well as Rossio's hospital (and everyone inside), monasteries, and churches. Lisbon was a city filled with many nationalities and religions, being catholic the predominant one, Lisbon was a metropolis in which you could hear many languages.
With Lisbon's earthquake, the city's famed attractions disappeared, and the southern coast and the west coast affected, the Portuguese had to learn to survive in what was previously a glorious city to a destroyed. The earthquake damage was such a phenomenon that the earthquake's consequences extended into an accentuated political tension between countries, as for example, the consul of Spain died during the earthquake, not to mention religious ideology.
What was a major flourish and modern city, with great architecture and modern design, turned into one of the biggest modern disaster.
But even in the middle of the dark, we can find light, the great Lisbon earthquake led to the very first event in world history: It was the first time that countries united with humanitarian aid. Many countries send boats filled with food and medicine, people to help in the reconstruction.
Fun fact: There are still buildings in Lisbon's downtown with signs of the Lisbon earthquake.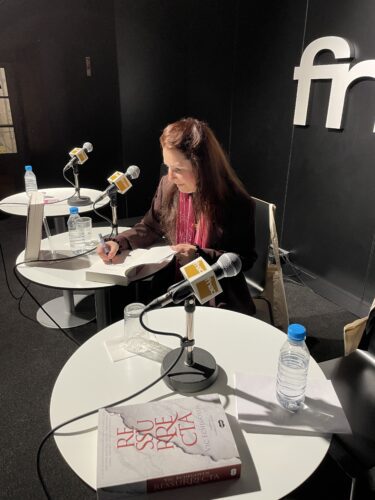 Ressurrecta
Vic Echegoyen decided to call the book Ressurrecta as, in her own words, "The city rose again, is resurrected from the rubble and ashes. Instead of flight, Portuguese decided to reconstruct and not abandon their home, to help the poor and those that lost everything, to feed and water, and they rose again."
Ressurrecta is the real tale, about real people, a book with detailed historical records that inspired major developments and shared how the city affected many lives. It's the tale of how an earthquake and tsunami brought down the eighteenth century theology and previous old ideas, and a new city and country was brought back to life.
Thank you to:
Thank you to the author, for the wonderful opportunity of being one of the first people to read Ressurrecta, for sharing something I didn't know and that I learned so much about the Lisbon earthquake, this nugget of Portuguese historical wisdom, such a fact as an earthquake strongly influenced how the modern Lisbon architecture and engineering changed for better.
The 1755 Lisbon earthquakes lead also to one of the biggest historical figures becoming the prime minister, Sebastião de Melo, Marquis of Pombal to be a huge influence in the country.
Thank you to Fnac and Penguin Livros for inviting me to be presenter and interviewer of Ressurrecta at Fnac Chiado along with my dearest Javier from Todo Literatura.
You can buy Ressurecta in any good bookshop or online. What are you waiting for? I highly recommend this book.