… IN NEW VIRTUAL GAMING EXPERIENCE!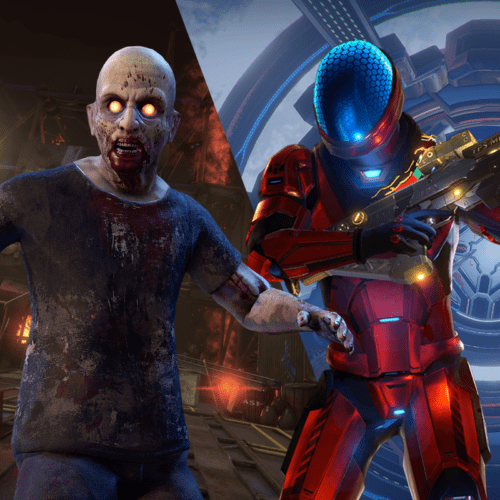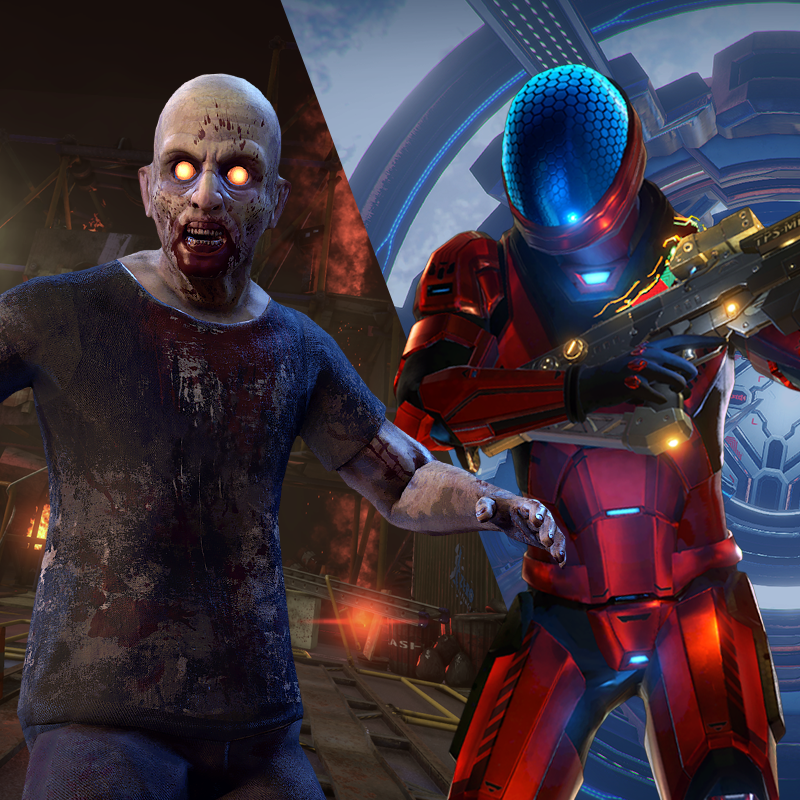 THE WORLD's FIRST PLAYER VS PLAYER FREE-ROAM VR GAME COMES TO LONDON
The future of social entertainment and urban amusement-park gaming launches in the capital
ZERO LATENCY, the global leader in warehouse scale VR entertainment, opens new venue in Boxpark Wembley. The world's most advanced free-roam, multiplayer virtual reality gaming experience is set to get Londoner's adrenaline racing.

The social VR experience brings socialising with friends to a new dimension; team up to battle zombies in an action packed survival and origins game, navigate intergalactic firefights in space and solve puzzles in alien worlds.
The most advanced Player VS. Player free-roaming VR game Sol Raiders is set to revolutionise traditional PVP gaming, bringing a unique vSports (Virtual Sports) tournament experience to the masses.
ZERO LATENCY will launch at the new MeetspaceVR Wembley Boxpark site on Saturday 26th October 2019 – bookings can be made at https://www.zlvr.co.uk
The world's most advanced free-roaming, player vs player VR entertainment experience is set to captivate Londoners as revolutionary gaming company, Zero Latency, launches its meetspaceVR Wembley site on Saturday 26th October 2019.The ground-breaking immersive VR experience is leading the future of social entertainment and group gaming; shaping the face of the amusement attractions industry.Players can pit themselves against legions of zombies, or venture deep into space to battle robots, or go head-to-head with their friends in a Player vs Player virtual dystopian battleground.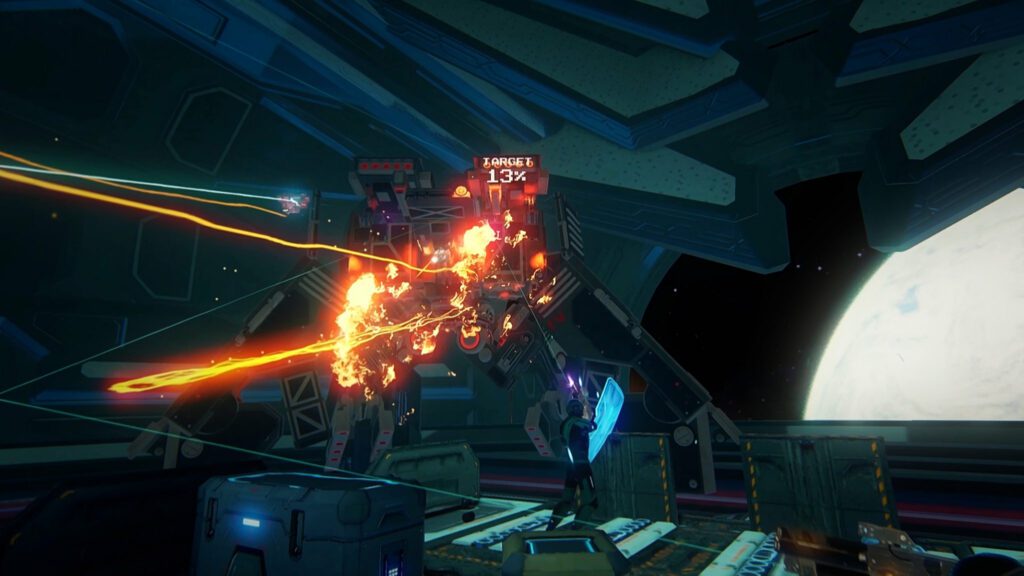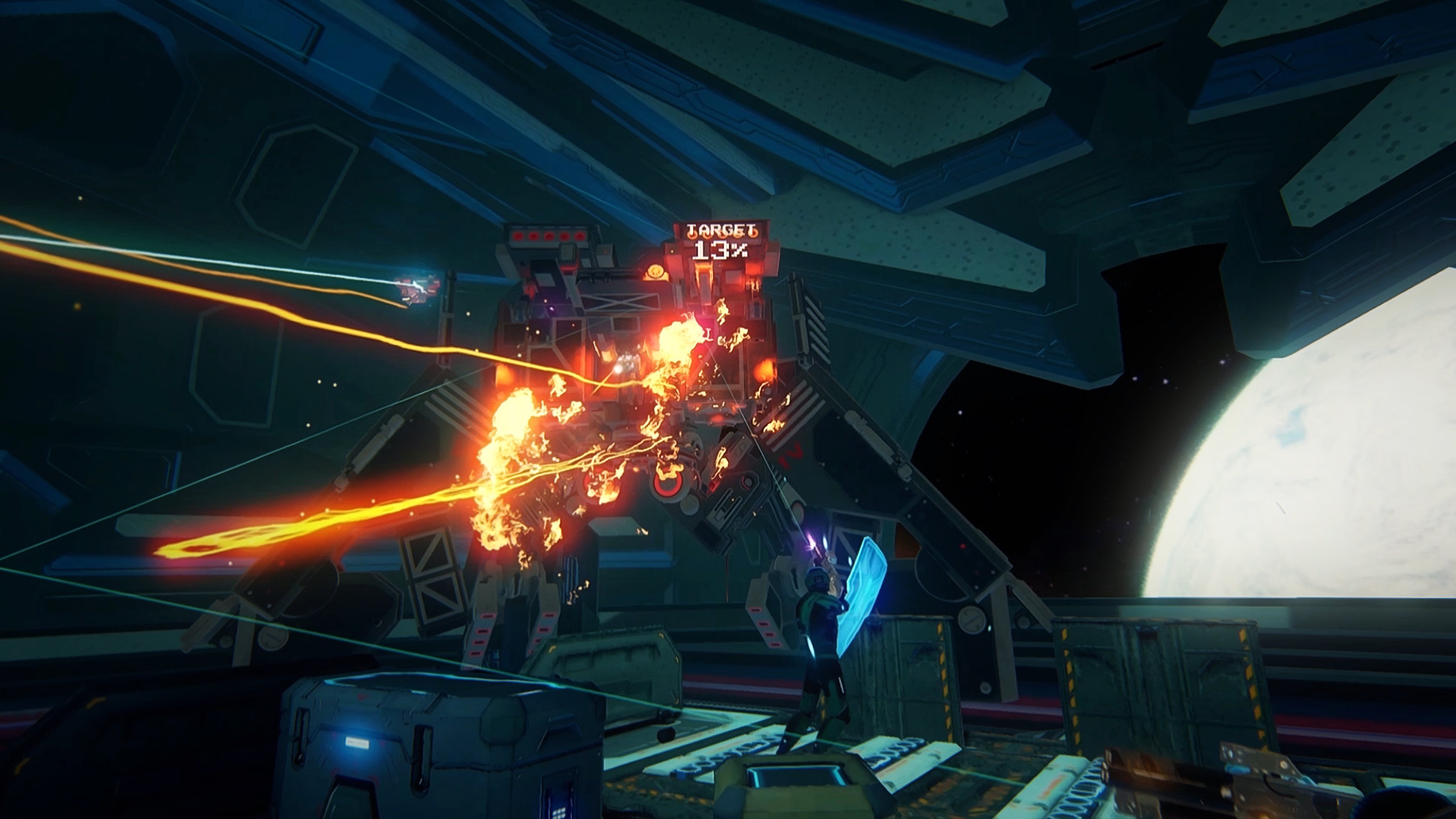 ZERO LATENCY London Listings information:
Where: MeetspaceVR, Box Park, Olympic Way, Wembley Park, London, HA9 0JT
When: Open to the public from Saturday 26th October 2019 onwards
Ticket Price: From £19.95 per person
Tickets available now  www.zlvr.co.uk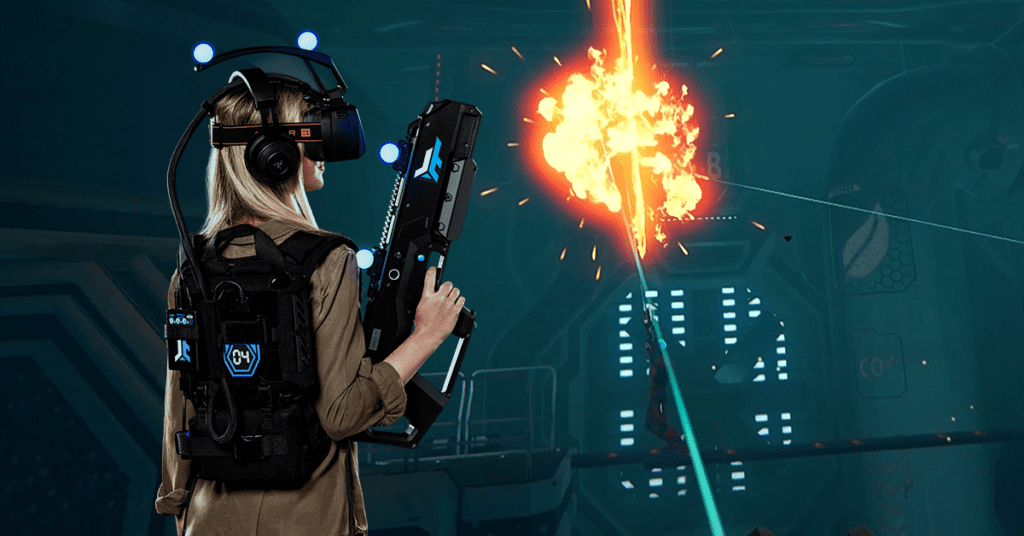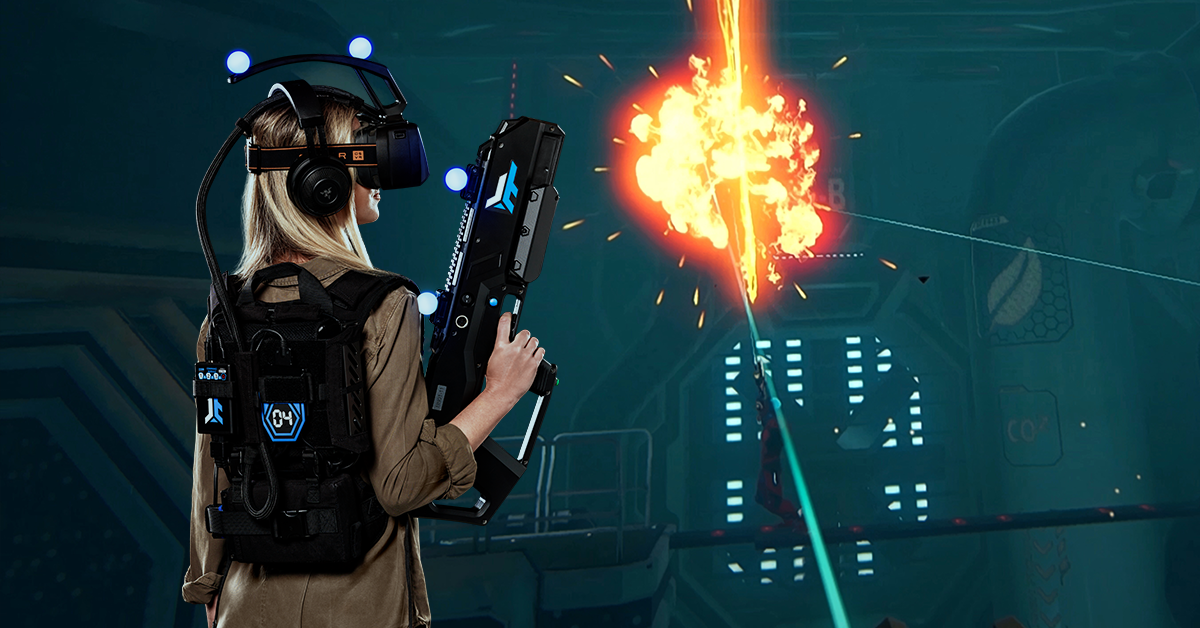 The new 400sq meter Boxpark Wembley free-roam VR arena utilises Zero Latency's unmatched, free-roaming VR technology as up to 8 players are able to move freely in their warehouse scale empty arena, untethered by any cables, whilst navigating full-motion avatars through the hyper-realistic virtually generated worlds.
Equipped with headsets, headphones, military style backpacks and a gun (for shooter games) the deeply immersive 30 minute social VR experiences brings playing with friends and family to a new dimension as you team up in multiplayer maps to defeat hordes of enemies or face off against each other in Player VS Player vSport (Virtual Sport) tournaments.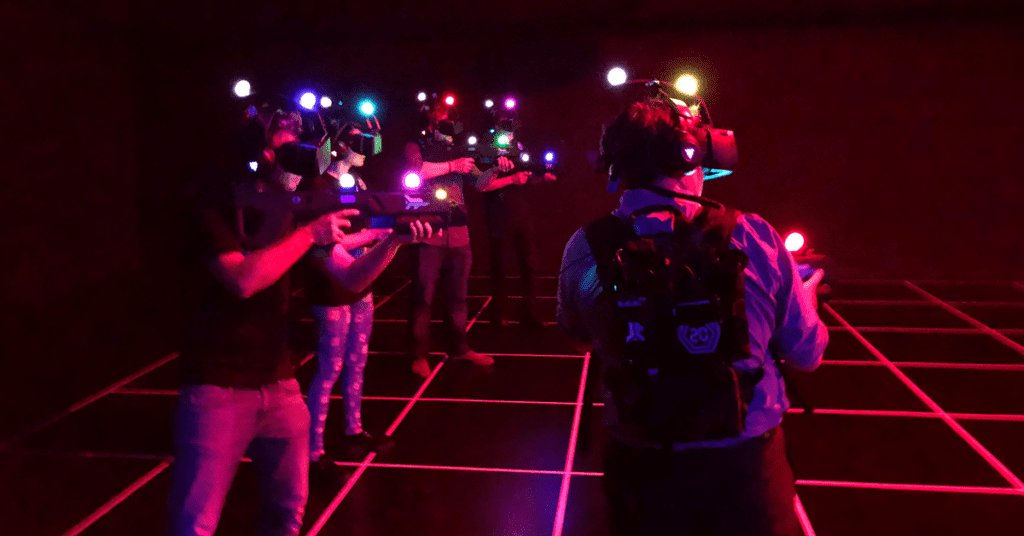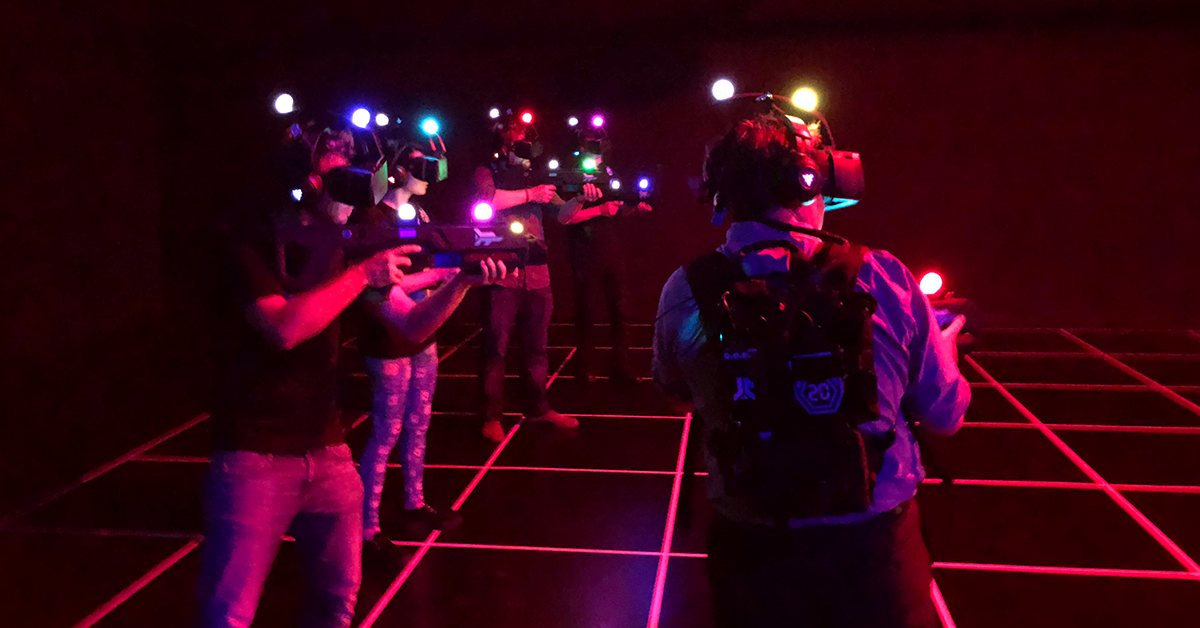 Perfect for first time gamers and thrill-seekers alike, games feature advanced storytelling, ultra-realistic enemies and epic final boss battles. Groups are ranked against one another based on their skillset; number of kills and deaths. This is not your usual VR experience and is not just for gamers, your instincts take over as your body becomes the controller and your mind believes it is all real.
Situated close to the famous Wembley Stadium, the national home of sport, the new venue will also play host to mass international VR Team vs Team vSports tournaments, where players from around the world will battle it out.
Zero Latency's world-first, PVP eSports experience, Sol Raiders, takes competitive play to the next level as two teams of up to four players go head-to-head across three fast paced, virtual battlegrounds as you and your friends fight each other for control of the universe's last power source – Sol.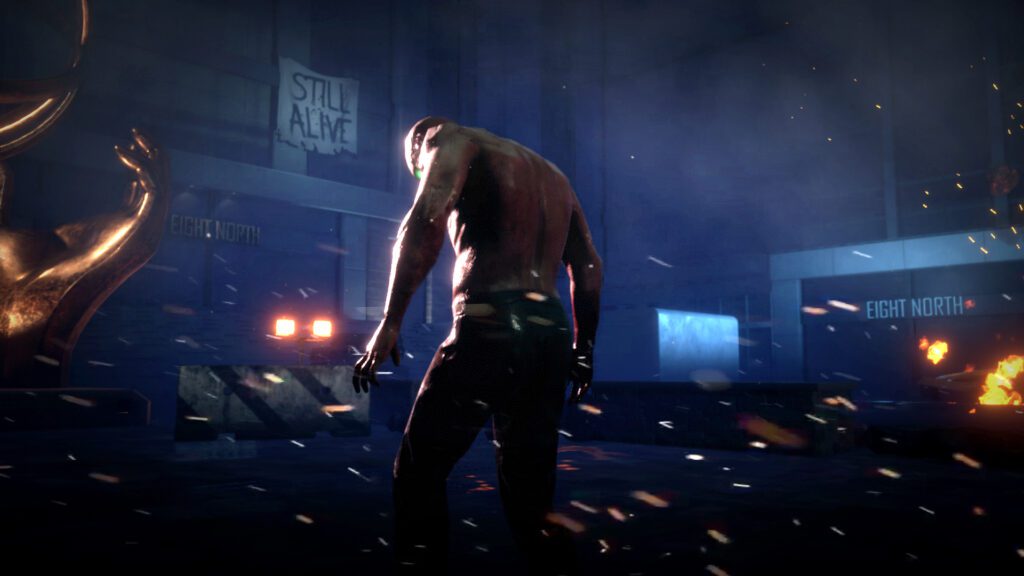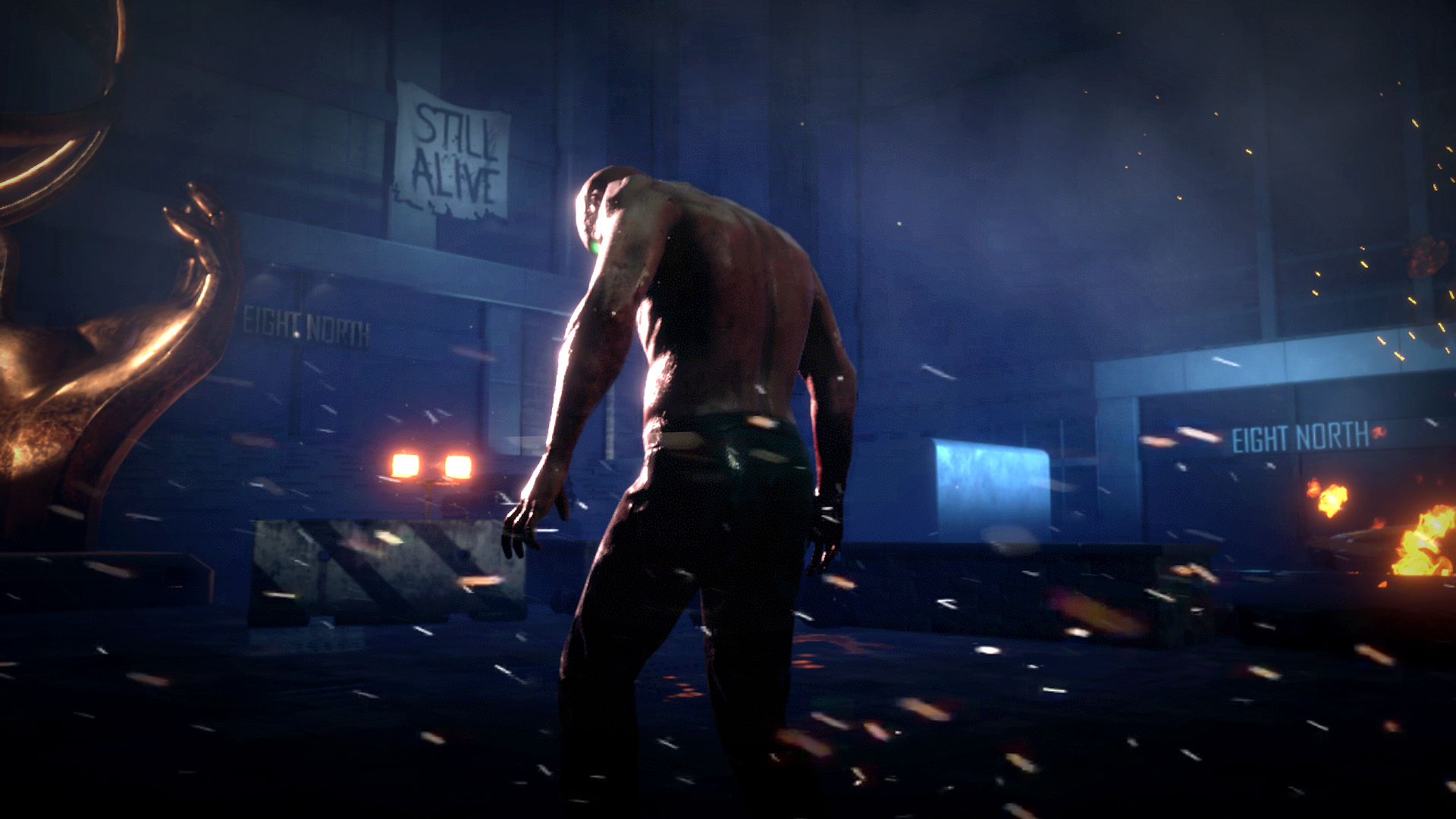 MeetspaceVR Wembley will host Zero Latency's full game product offering over the coming months to suit different tastes, including:
Sol Raiders – 

Earth is gone and the last remnant of humanity are traveling the universe in search of new worlds….and wealth. A power source unlike any other – called Sol – will make you rich if you can get it. The only problem is, everyone wants it, and to get it, you must fight for it. Pilot your combat rig, form your crew and prepare yourself for blistering, Player vs Player combat over three futuristic maps

Zombie Survival 

– Picture this: you're bunkered in a fort and surrounded by a mass of zombies. Can you stay alive until the rescue team arrives? An experience for thrill seekers.

Outbreak Origins –

 Prepare yourself for epic battles. A deadly virus is wreaking havoc, causing hordes of zombies to take over the city. The dead are walking and your squad needs to do something quick

Singularity –

 Space, the final frontier. Ever wondered how you'd fair against killer robots and rogue drones? You and your mates will investigate a secret military space station and take on the Terminators

Engineerium – 

Perfect for first-timers and virtual reality experimenters. Ease you and your mates into VR through this avatar-like, fantasy world that combines platform and maze challenges.
John Lilley, CEO of MeetspaceVR said, "We're thrilled to bring the world's most advanced social gaming experience, Zero Latency, to London.
"Free roam VR is the future of group social entertainment attractions – we believe gaming is better when played together. The adrenaline pumping experience caters to a wide audience from avid-gamers to first time visitors.
"Wembley plays host to the world's biggest sporting tournaments and so it feels like the perfect place to launch the future of mass competitive Player-to-Player eSport gaming.
"We are looking forward to opening our doors in the UK's capital in October and unleashing a horde of virtual zombies on visitors.
Since the opening of Zero Latency's first UK site at MeetspaceVR's Nottingham location in 2018 over 25,000 players have already had their mettle tested across 4,000 sessions, done battle with over ½ million zombies and terminated over quarter of a million killer robots.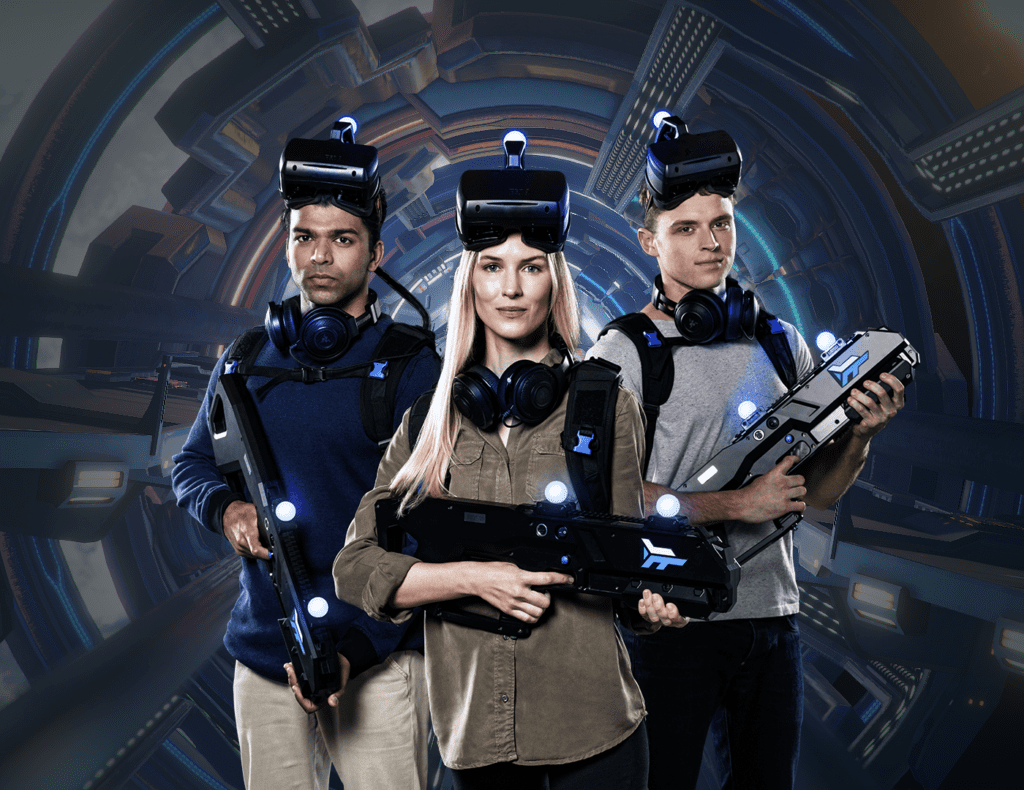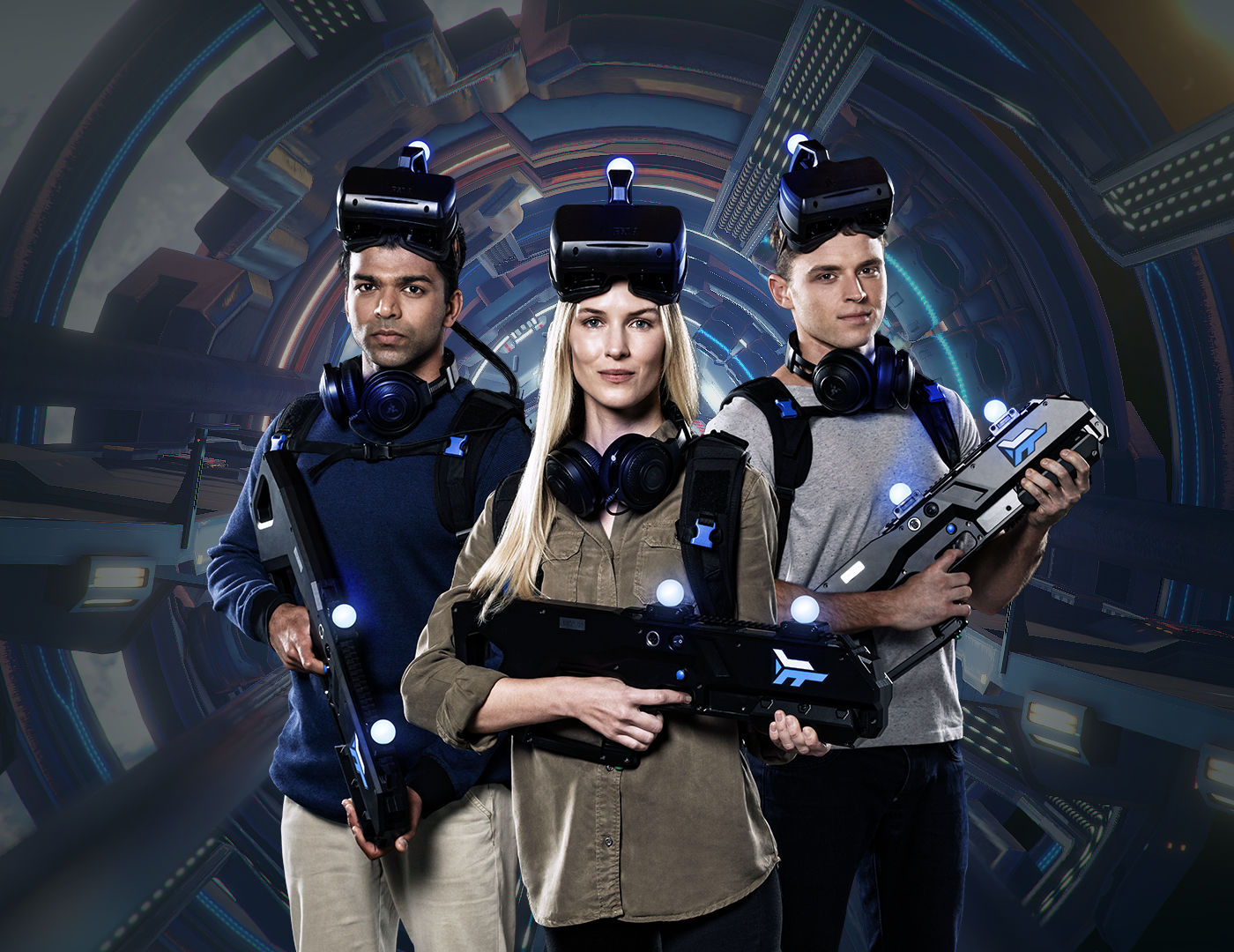 Zero Latency's Wembley branch will open on Saturday 26th October from 11am to 11pm and is located in MeetspaceVR, Box Park, Olympic Way, Wembley Park, London, HA9 0JT. Tickets can be pre-booked at www.zlvr.co.uk  from £19.95 per person.
Credits to Zero Latency