Having worked in the Perfume industry, Perfumes or EDP's (Eau de parfum) are a major thing in my life. Even though I'm old school, when buying a new perfume was absolutely a luxury and the amount of goodies that brands used to make, merchandising, to give to costumers involved things like travelling bags (with the brand logo and worth hundreds sometimes) to real miniatures of the perfume, to sunglasses of the brand (yes it did happen quite often), when the world reached the 00's, and crisis installed in the world – especially after the 9/11 – brands decided that they had to cut their expenses and the Perfumerie categories became harder to get and poorer. Customers didn't have the incentive to get more brand new perfumes, as no goodies were given anymore, and the cycle of consumerism was reduced.
Nowadays, giving someone a perfume is almost a feature on social media. When you give a perfume to someone is always for a loved one, friends get a postcard more often than perfumes. Well, to be honest, getting that new perfume is harder and harder to get.
But then… it cames Sniph. Which I actually believe will be a brand that comes to revolutionize our pockets and our senses. No wonder that GQ or Bazaar magazines talk about them!
Sniph is a monthly subscription box of perfume, delivered at your door and with excellent quality.
They believe that scents make a greater difference in our lives, which is true! They stir up emotions and evoke memories. They let you express yourself and make just the right impression. Scents lift your mood when you need it—and transport you far away when you least expect it.
But, we know, finding a new fragrance can be an overwhelming experience. That's why they deliver a simple task to do the all the nose-work for you—sampling hundreds of artisanal scents from the best boutique perfume studios around the world, then selecting the ones that they think you'll like best by exploring their expert-curated shop, or subscribe their collections for monthly surprises delivered directly to your doorstep.
Whether you're looking for "the one," or want to create a scent wardrobe to match every mood, style and occasion, they have everything to support you wholeheartedly on your quest.
My Thoughts
I am very picky. As I said previously, I am old school, I know the notes I like and the best ones that can resist my skin and I like a durable scent, which is very hard on my skin.
So I took their Quiz online to see which of the collections would be better for me, for my character and personality. I Actually made the quiz 5 times, and 2 of the collections came up. So I decided to order both of the collections, 1 each month.
The first month I received the 1st collection that matched me – Perfectly! My Perfume is called Élisire, an Elixir Absolu.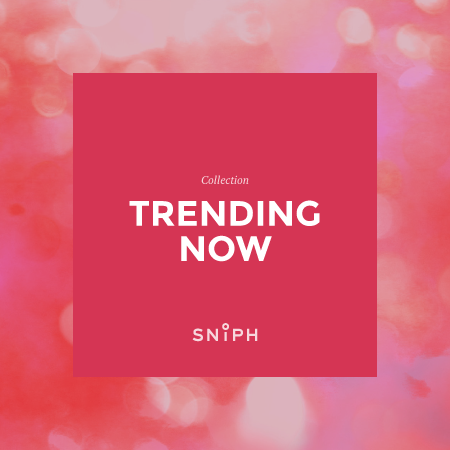 The box brings the perfume in a simple bottle and brings also the cover for you to travel with the perfume. It is quite nice to have the bottle of perfume open on our bags or brake inside. Just put the bottle inside and twist the cover – eh voilá!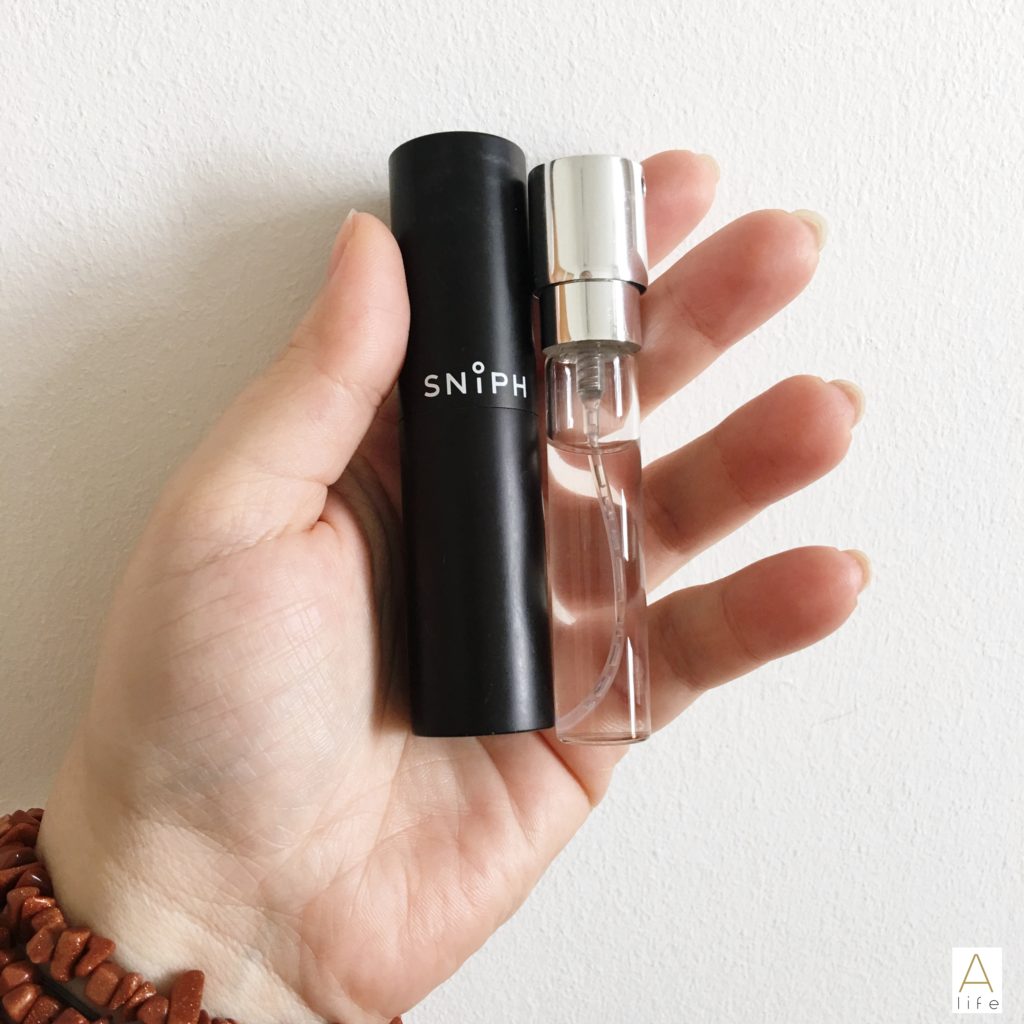 My Perfume is elegant and sensual, a unique mix of fresh and sweet with a woody note in the end, that lasts the whole day.
Getting a bit of luxury in your life is not so hard anymore with Sniph.
Especially if I can help with that! (*wink*).
Use my code – Alelife5 – to get £5 off your first collection online at Sniph.co.uk/
let me know what do you think of your Sniph tagging me on Instagram and tagging Sniph as well!
Happy days Happy scents!