The S+ by ResMed: The World's First Non-Contact, Fully Comprehensive Sleep Tracking System
Let's see how well you sleep…or think you sleep.
Oh boy sleeping… Sleeping a good night for a parent in the early years of having a baby is like a week of spa pampering.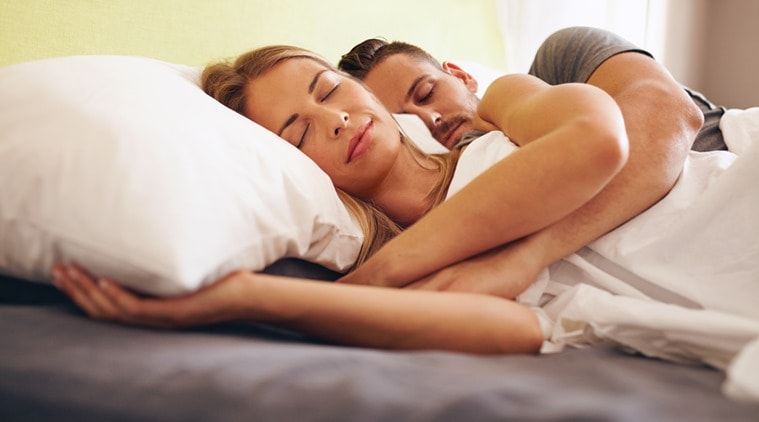 I always had problems in sleeping. When I was 2 years old (and before my mum turn herself crazy…my poor mum) I had to make a sleeping treatment in a children's hospital back in Venezuela. I simply didn't sleep for days or weeks. It was a condition and fortunately got treated then.
But as teenager and adult, sleeping was always a problem, then comes the lack of concentration and the lack of memory not talking about the weakness and tiredness you feel in your body. 
I am really a coffee lover but excess of caffeine can tear your heart down (I am talking of excessive caffeine… let's continue to have our normal coffees please).
There's when I was reached out my ResMed with the S+.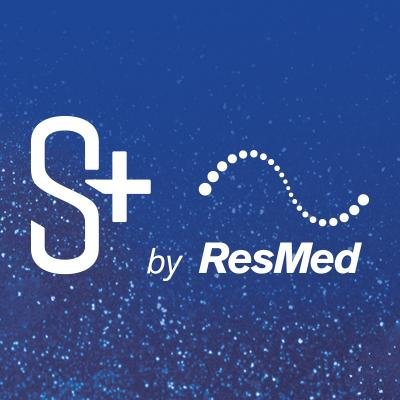 ResMed, global leader in sleep and respiratory medicine launches new consumer device in the UK – first and only non-contact tracker that captures data on all sleep stages.
ResMed, a leading innovator in sleep that has been changing lives for more than 25 years, announced today that their smarter sleep solution, the S+ by ResMed, is available for consumers in the UK. 
The S+ features patent-protected SleepSensor technology which makes it possible for the first time to track, analyze and improve sleep at home without needing to wear a wristband or use electrodes or mattress strips. Unlike other sleep trackers it also has the capability to analyse each stage of sleep through the night.
Facts:
One in three people in the UK regularly suffer from poor sleep and experience problems with daytime functioning as a result.
Poor sleep is also associated with long-term mental 
and physical 
health consequences including a shortened life span. The S+ is designed to improve sleep from the very first night and results from the US, where the S+ is already available, show that below-average sleepers slept an extra 45 minutes each night after just one week's use of the S+.
What is the S+
The S+ is a device that sits beside the bed, a cloud-hosted Sleep Mentor system, and a free mobile app (Apple iOS and Android). 
The bedside device uses a highly calibrated respiratory and bio-motion sensor to measure and analyse sleep stages. It records movements caused by the expansion and relaxation of the chest with breathing in and out, and overall body movements such as positional changes, arm twitches and shrugs. 
Each morning, the S+ app delivers sleep scores and sleep charts to a connected phone or tablet, and the S+ Sleep Mentor uses a software algorithm based on over two million nights of sleep data to deliver personalised feedback and suggestions to help users improve their sleep.
Unlike other smartphone apps and other sleep trackers on the market, the S+ accurately tracks every stage of the sleep process. It provides an accurate breakdown of how the night unfolds, pinpointing sleep onset, and tracking cycles of light, deep and REM sleep to help build up a picture of the quality of sleep achieved as well as the quantity.
Charts that are easy to read
The S+ app provides daily feedback in the form of a 0-100 Sleep Score and Sleep Charts which provide a breakdown of the light, deep and REM sleep the user has achieved overnight. 
The S+ has a range of additional features to help improve sleep:
Relax to Sleep provides a choice of soothing sounds that synchronize with breathing patterns to help with the process of falling asleep at bedtime.

Mind Clear allows users to record a voice message or type a text note to help clear their mind when trying to settle to sleep.

Smart Alarm allows users to set a window of time for the S+ to naturally wake them when they are in light sleep, allowing them to wake feeling more refreshed.
As well as the respiratory and bio-motion sensor technology, the S+ has additional sensors that help analyse the sleeping environment by measuring light, temperature and noise levels and evaluating whether the user's sleep patterns are influenced by these factors. The S+ also analyses how lifestyle factors such as exercise, and stress levels, along with caffeine and alcohol consumption affect the user's sleep patterns.
"The arrival of the S+ by ResMed into the UK marks a significant moment for home sleep tracking" said Dr Guy Meadows, Clinical Director at The Sleep School, "It will give people the opportunity to accurately measure their sleep within their homes and play a significant role in improving their sleep quality and daytime performance. In order to live functional, happy, healthy lives we need to ensure we are prioritising sleep. It is arguably the most important thing we do in our day, yet we seem to have forgotten that as a society. The launch of the S+ by ResMed gives us all a chance to reappraise just how important sleep is."
The S+ has been rigorously tested in 10 independent clinical trials, and has also been tested and proven against expert manually scored patient sleep data gathered in several accredited sleep laboratories. It has been recognised for innovation and design by the prestigious RedDot and CES award categories.
What I have learned in this month of testing
A lot! Seriously. Sleeping was never an area that I had researched much but with the S+ you learn a lot about you, your body, your mind and sleep.
My routine is normally go to bed, connect my S+ with my mobile (plus side on the S+: the charger of the S+ comes with 2 USB entrances so you can charge your mobile as well, really cool), open the S+ app on my Iphone, click on Sleep, fill the easy form letting the S+ know how many coffees I had or if I was stressed, click go to sleep, the S+ light turns off and he analyses everything.
I learned about the Light and deep sleep as well as the REM state or even how many times I moved or woke up. I tested all forms and works great, even if you partner sleep almost above you. Works perfectly fine with 2 people on bed and it will only detect you. 
Brilliant device! I learned so much about my sleep and made some changes on the way I sleep so I can rest my body and mind well. of course not all nights are good but is really getting better.
I definitely recommend it!
The S+ by ResMed will be available at mySleep.resmed.com, ResMed clinics, Amazon and John Lewis.
Click HERE to know more in ResMed Website
Cheerio #resmed #s+
Thank you to ResMed
My opinion is honest and Unbiased