We will continue to Update this list this month.
Here is what we have been reading at Home:
From Lonely Planet Kids
The Plastic Problem:
60 Small Ways to Reduce Waste and Help Save the Earth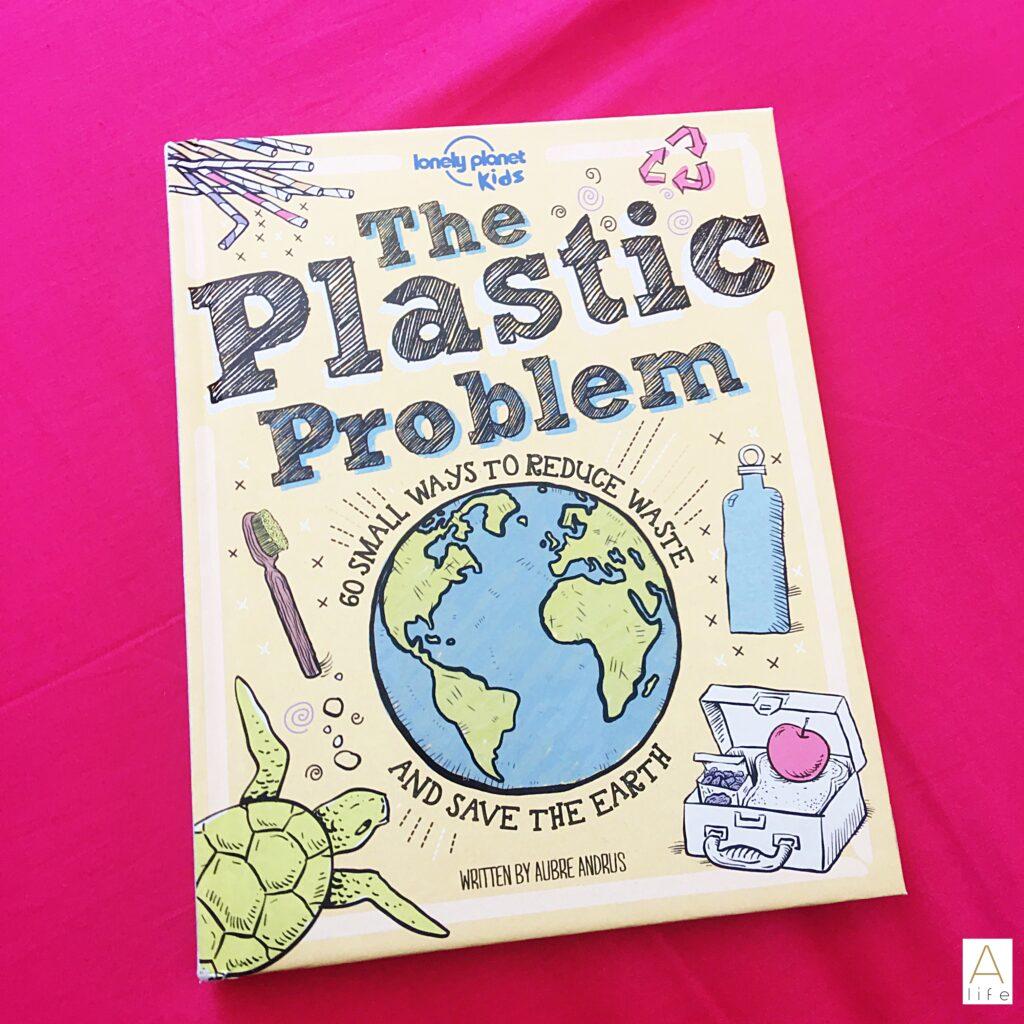 We all know we use far too much plastic and that's causing major problems for our world, but now there's a book that will help you (yes, YOU!) reduce your use of plastic and make a BIG difference.
The Plastic Problem from Lonely Planet Kids contains dozens of easy, practical and effective ways to reduce our use of plastic both in and out of the home. The simple actions found in this practical guide will help you protect our world and inspire your family and friends to do the same. 
Written by award-winning children's book author, Aubre Andrus, The Plastic Problem features: 
A fascinating history of plastic – from celluloid piano keys to aeroplanes
A primer on the different types: which ones to avoid, which ones to reuse
Chapters on how plastic affects our planet, the oceans, animals and ourselves
And there are 60 terrific tips to engage and inspire all mini Plastic Patrollers: from using bamboo toothbrushes and metal straws and going green with gift wrapping, to boycotting plastic products and putting pressure on wasteful companies. 
The Family Travel Handbook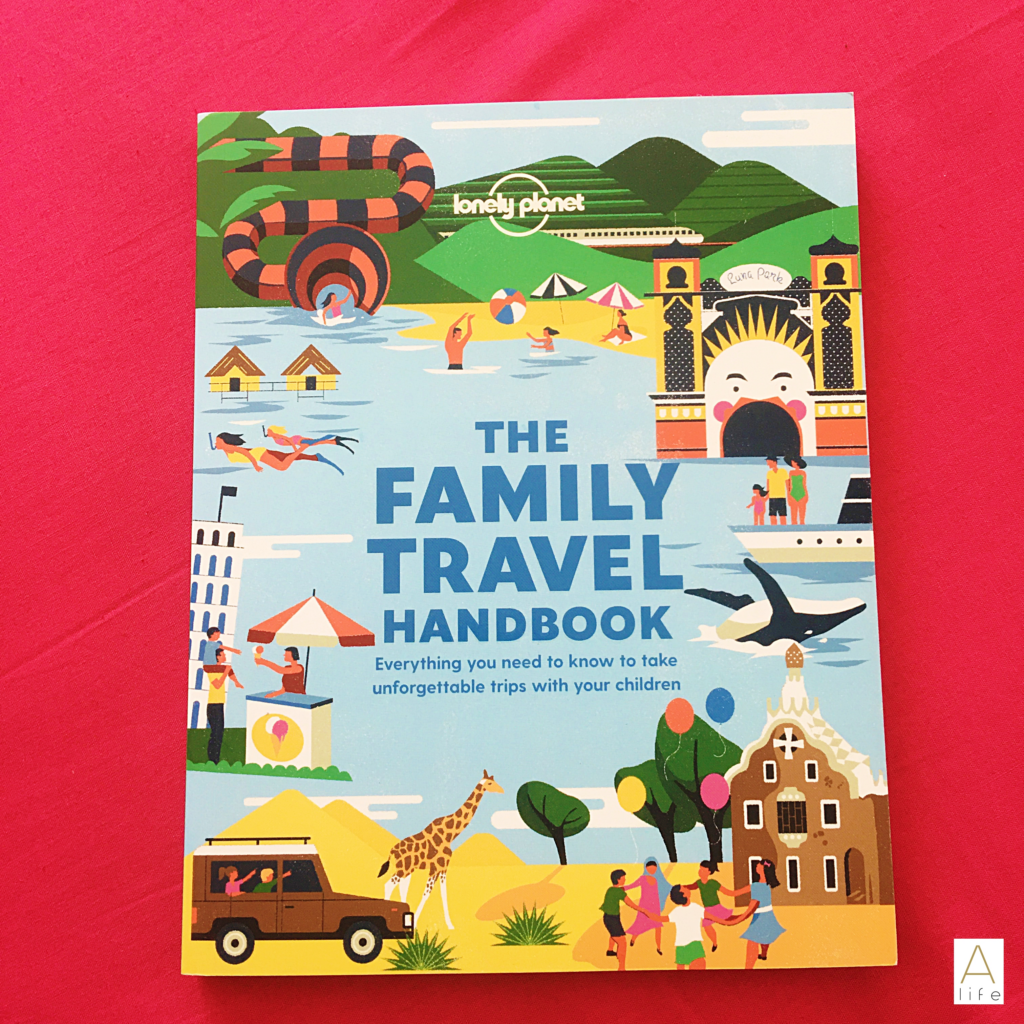 A family-friendly survival guide from the world's leading travel publisher!
Travelling with children tends not to be a smooth operation but that doesn't mean it can't be fun. This new guide in Lonely Planet's Handbook series is designed to help parents travel confidently with their kids.
Seeking to change attitudes and make short and longer trips easier to plan and enjoy, it's filled with tips, suggestions and advice— from navigating air and car travel to how to approach unfamiliar meals and a change of routine.
● Showcases our favourite family-friendly destinations for children of all ages
● Helps parents step outside their comfort zone and enrich family life through travel
● Encourages a philosophy that supports curiosity, exploration and independence
● Top 10 lists of cultural, science and pop-culture destinations offer inspiration for different interests
Build Your Own History Museum
Lonely Planet Kids needs your help to get the ancient artefacts unpacked and ready in time for the grand exhibition opening!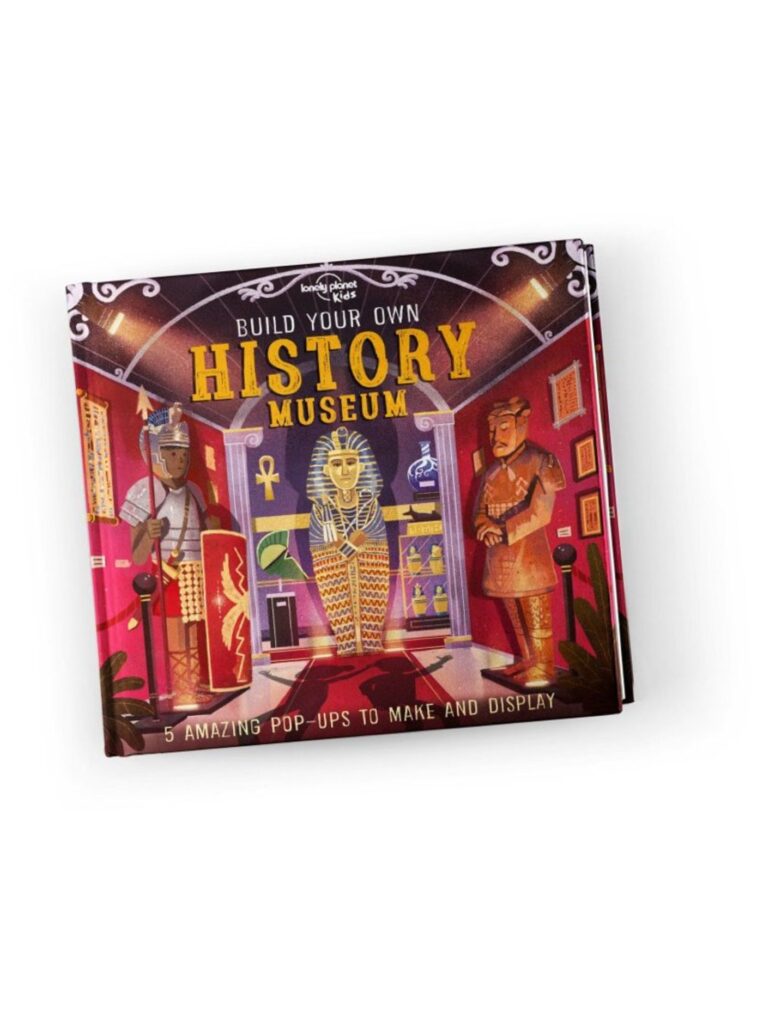 Calling all history buffs and curious curators! We need your help to finish off the museum's exhibits. A crate has arrived packed with priceless objects from the ancient world, and it's up to young archaeologists to assemble the finds in time for the museum's grand opening.
Accompanied by kid classicists Harriet and KC, readers will help construct treasures including an Egyptian sarcophagus, a Viking longboat and Terracotta Warriors from China.
This fun and interactive book introduces children to fascinating ancient civilisations from all over the world including:
● Indus Valley
● Ancient Egypt
● Ancient Greece
● Ancient Rome
● Vikings
Packed with fascinating facts, Build Your Own History Museum comes with beautifully illustrated pieces to help finish off the exhibits. Simply attach the pop-up to the correct page with the simple folding tabs and bring the museum to life!
In this follow-up to Build Your Own Dinosaur Museum, Build Your Own History Museum will show budding young historians what objects and buildings can reveal about the different customs, values and everyday life of people living centuries ago.
Myths and Legends of the World 
Myths and Legends of the World – for readers age 9-12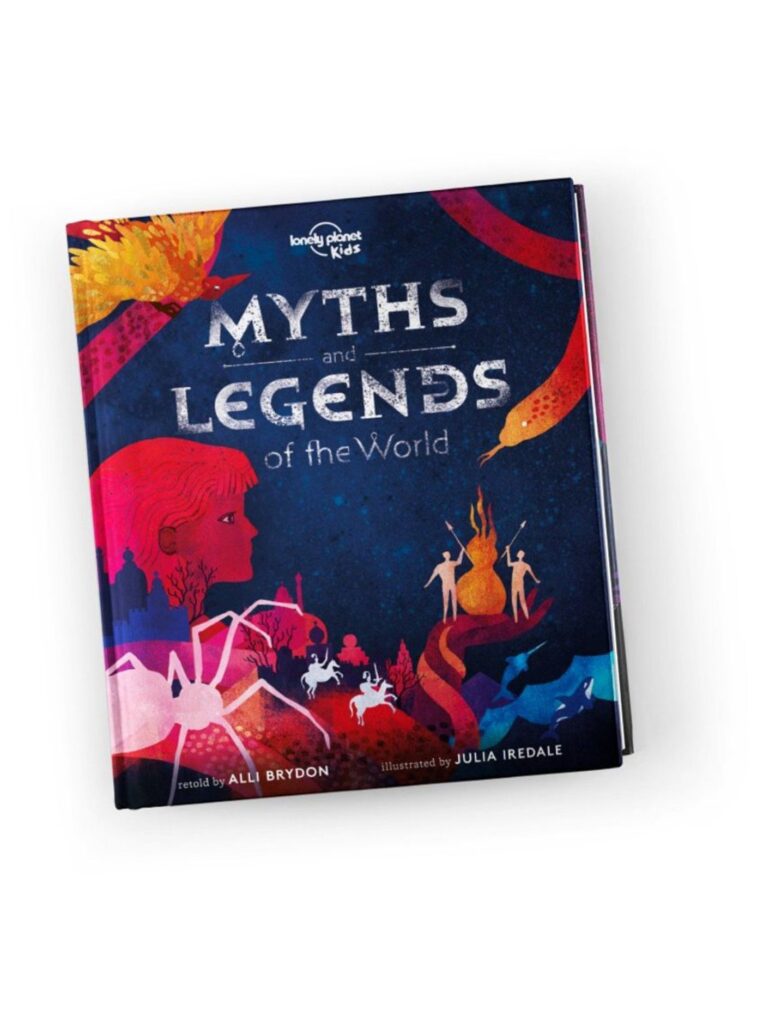 The souls of ancestors, the lives of heroes and the fates of mortals are waiting to be discovered…
Tales of daring and deceit, reward and punishment, and the very beginning of the world are collected together in this beautiful new book from Lonely Planet Kids. Young readers will meet powerful gods, vengeful goddesses, talking fish and clever spiders, cavort with sea nymphs, terrifying beasts and volcano people, as they are transported across the globe and through time with every dazzling story.
The tales in Myths and Legends of the World are as old as time itself, fables that have been passed down through a long line of oral traditions, now brought together for new generations to enjoy and pass on. Readers will journey through Africa, Europe, Asia, Oceania, the Americas and the Arctic, learning of the enchanting stories first shared around the fire by ancient ancestors around the world.
Retold by Alli Brydon, these powerful myths and legends will enchant and delight, all brought to life with Julia Iredale's magical illustrations.
Spanish/Español
Estamos leyendo y no conseguimos poner el libro de lado. Estamos adictos con la historia de Julia D'Aubigny!
La Voz y la Espada (Narrativas Históricas)
por Vic Echegoyen  (vamos a hacer una entrevista a Vic Echegoyen pronto!)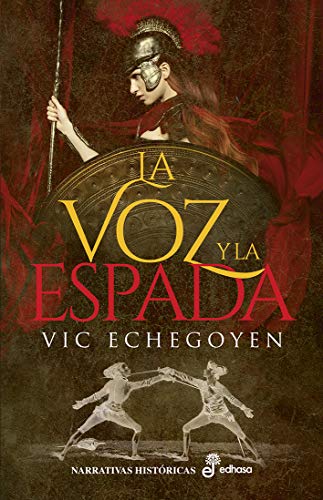 «HE SIDO CREADA PARA EL PELIGRO. Y TAMBIÉN PARA LA TERNURA».
Julia d'Aubigny, huérfana de madre, crecerá junto a su padre, quien encandila y educa a la niña a la sombra de su espada. Y, junto a las tareas domésticas, las letras y el arte musical, Julia aprenderá a esgrimir esa espada. Amante precoz del hombre más poderoso de la corte del rey Sol, será también Chiripa, niña prodigio de la esgrima; Giulio Aubini, castrato en busca y captura por rapto, incendio y profanación de tumbas; mademoiselle de Maupin, primera contralto de la historia de la ópera, travesti y bisexual, musa de compositores y poetas y amante de príncipes, monjas, generales y bandidos…
Ambientada en París durante el reinado de Luis XIV, Bruselas y Madrid, La voz y la espada nos narra la historia de una mujer fascinante que rompió los tabúes morales y las apariencias de la sociedad de su tiempo; una mujer capaz de matar, incendiar y traicionar, pero también de sacrificarse por amor. Vic Echegoyen nos presenta, pues, un relato histórico de aventuras en el que se entrecruzan el romance, la intriga y la pasión, además de documentado, y nos regala una novela de un nivel épico pocas veces alcanzado.
Consigelo en Amazon o en cualqueira libreria (online). 
Brand new Freshly Published Books
My Perfect Sister by Penny Batchelor
(Domestic noir, thriller, RedDoor Press)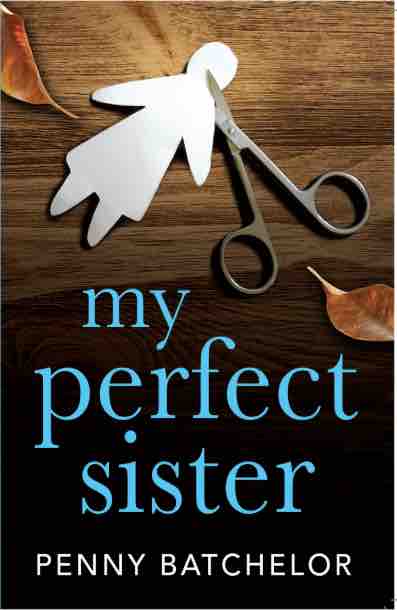 A missing sister – A bedroom kept as a shrine – A dark family secret
When Annie returns to care for her estranged mother, she's faced with the ghosts from her past.
Long-held secrets surrounding her sister Gemma's disappearance in 1989 remain buried in her childhood house. Does a faded photograph in her sister's old room hold the key to the past?
Desperate for clues, she delves deeper in search of the truth. But is it safer to be kept in the dark? Annie is about to find out…
Check more details At LiterallyPR 
Death of a Painter by Matthew Ross
(Dark comedic thriller, Red Dog Press)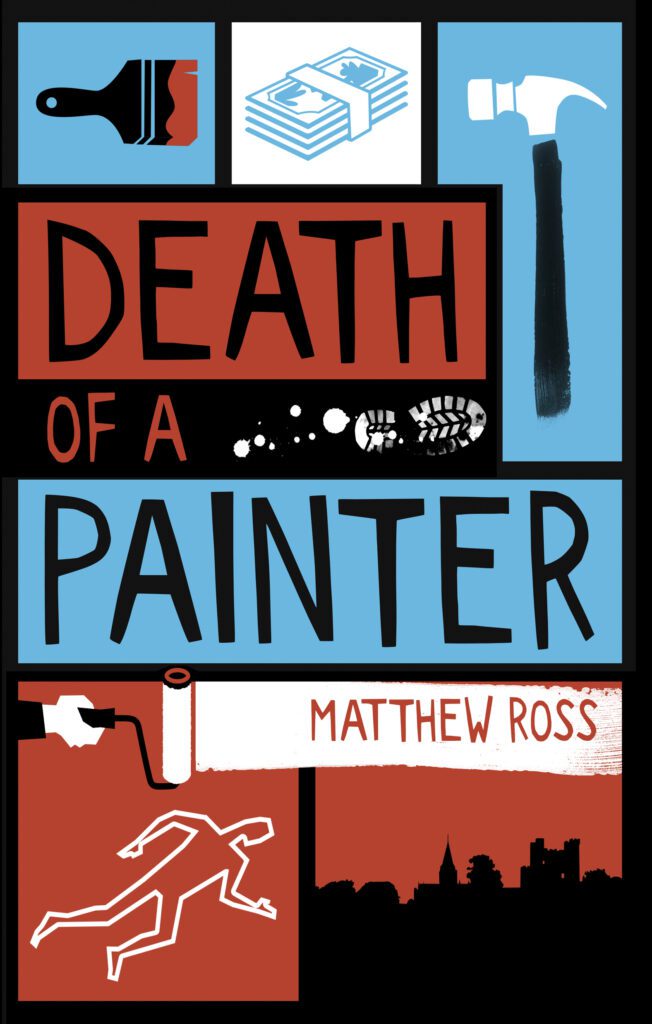 In the building game time is money and money is everything. Unfortunately for Mark Poynter, he's run out of money and he's fast running out of time.
When Mark Poynter discovers a murder on his worksite all of his financial problems suddenly seem a lot closer to home: was this a warning his debts are overdue?
Suspected of being the killer and worried at being the intended victim, the murder only makes Mark's money problems worse, leading him to turn to the local villain, Hamlet, who has his own unique repayment plan in mind for Mark.
When two more deaths plunge him even further into debt, Mark finds himself faced with a choice – help the Police and clear his name or help the villain and clear his debt.
Set in the Medway Towns on the grey margins of criminality, where no job's too big, no dodge's too small…
Death Of A Painter is the first in a new series of darkly comic crime fiction novels featuring the beleaguered builder Mark Poynter, aided and hindered in equal measure by his trusted crew of slackers, idlers and gossips, and the lengths they go to just to earn a living.
Check more details At LiterallyPR 
The Philosopher's Daughters by Alison Booth
(Historical fiction, RedDoor Press)
A tale of two very different sisters whose 1890s voyage from London into remote outback Australia becomes a journey of self-discovery, set against a landscape of wild beauty and savage dispossession.
London in 1891: Harriet Cameron is a talented young artist whose mother died when she was barely five. She and her beloved sister Sarah were brought up by their father, radical thinker James Cameron. After adventurer Henry Vincent arrives on the scene, the sisters' lives are changed forever. Sarah, the beauty of the family, marries Henry and embarks on a voyage to Australia. Harriet, intensely missing Sarah, must decide whether to help her father with his life's work or to devote herself to painting.
When James Cameron dies unexpectedly, Harriet is overwhelmed by grief. Seeking distraction, she follows Sarah to Australia, and afterwards into the outback, where she is alienated by the casual violence and great injustices of outback life. Her rejuvenation begins with her friendship with an Aboriginal stockman and her growing love for the landscape. But this fragile happiness is soon threatened by murders at a nearby cattle station and by a menacing station hand who is seeking revenge.
Check more details At LiterallyPR 
The Spiritual Scientist by Maria Afentakis
(Science, Spirituality, Mind Body Spirit, Non-Fiction, Eclipse Publishing)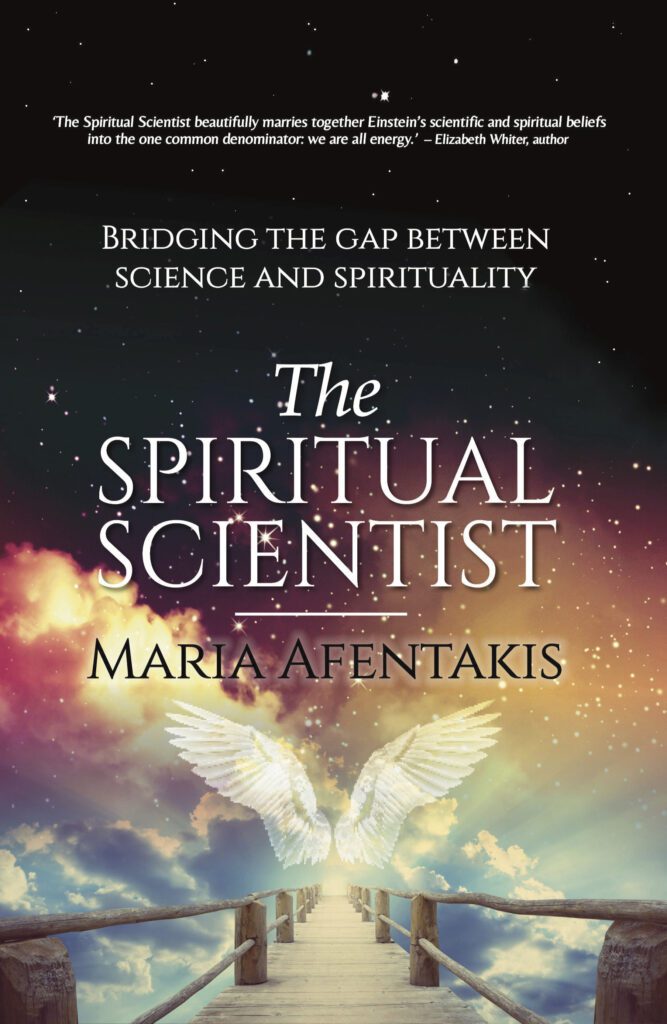 The Spiritual Scientist bridges the gap between science and spirituality to give the reader an understanding of how energy works and how one can balance and restore their energies to have a tranquil and peaceful life.
Written by a scientist in cancer research, with degrees in Biochemistry and Neuroscience from the Institute of Psychiatry, King's College, London, this new book from Eclipse Publishing covers the scientific concepts of energy and the human body, and relates these concepts to their spiritual aspects. The scientific concepts are written in an accurate, simple fashion, so the reader will be able to understand them without having a high degree of scientific knowledge.
Would you like to consciously create a better life through a deeper understanding of the fascinating connection between science and spirituality? This book is the missing link you need to help you learn from the expertise of a scientist and incarnated angel whose role on the earth plane is to represent the angelic realm, to bridge the gap between science and spirituality, masculine and feminine energy, left brain and right brain thinking. In other words, bringing opposites together to help balance and restore optimum energy.
Maria Afentakis channels messages from Albert Einstein. These messages have helped her to write The Spiritual Scientist. She is the #ModernDayEinstein.
Check more details At LiterallyPR