By Stella Ryne
We can all probably agree that Christmas decorations are the most over the top when it comes to holiday decorations, but Easter decorations are definitely the cutest.
With all the beautiful spring flowers, pastel colours and the cute Easter Bunny, you can't deny the fact that Easter is just adorable.
Unfortunately, during this hard time, most of us will stay at home with the family and some will even be alone. But that doesn't mean that you can have cute decorations in your home and add some springtime spirit along with happiness.
Cute Easter Bunny Crackers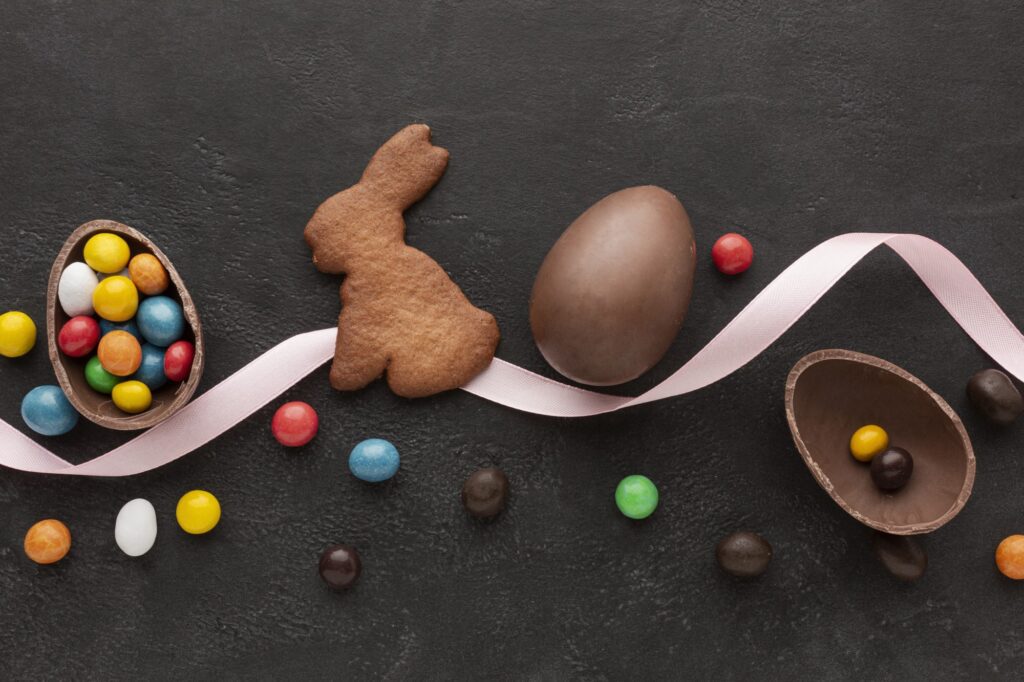 Both adults and children enjoy the popping of the Christmas crackers, so why not make them for Easter too.
All you need to do is tape some ears and whiskers and draw a cute bunny face on them and you're good to go.
A Bunny Tail Plate Setting
Cut circles out of thicker paper for each of your guests and tape or glue on a fluffy pom-pom that will be a bunny tail. You can intertwine two fake flowers to make bunny ears.
If you have, put your colourful cutlery and plates to add a cute spring touch.
Fun Easter egg Tree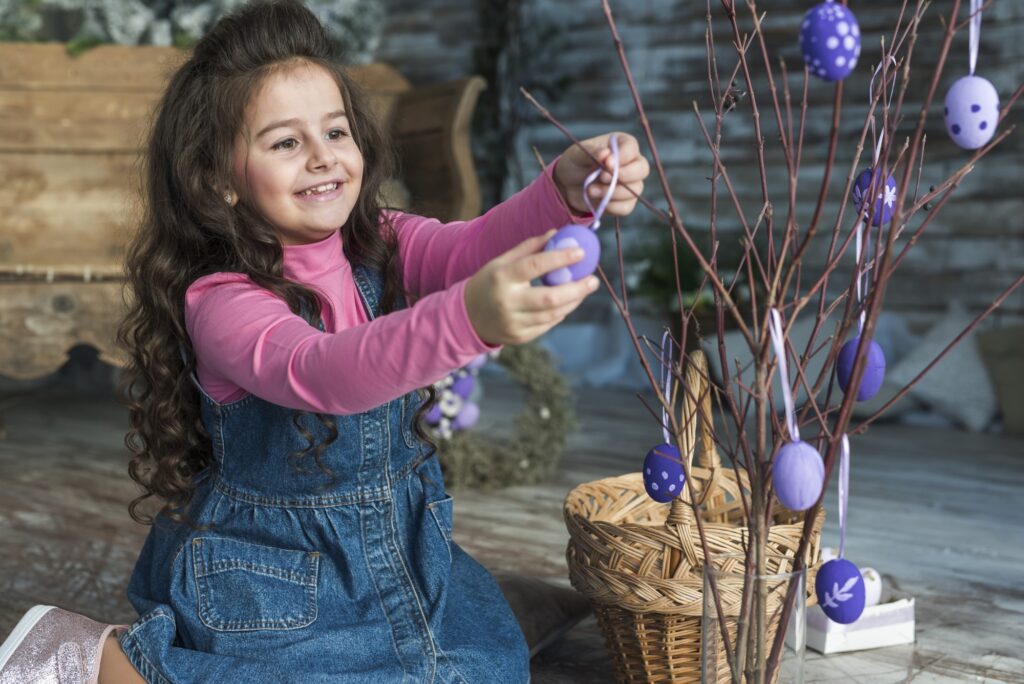 If you have kids around the house this is a great way to keep them entertained. It is a perfect piece of decor because you can put it on their table and have them pluck their favourite treat off of it.
It is super simple to make all you need to do is pick up some branches in your yard and put them in a heavy vase. You can put small candy in lightweight eggs and attach it to a ribbon.
After that, all you need to do is hang them on branches and let the kids enjoy.
A Basket Wreath
If you like the look of wreaths on doors but don't have the time or patience to make it you can make a basket wreath.
All you need to do is fill your basket with flowers that you like and hang it on your door.
An Easter egg Table Runner
This is a really simple but very cute way of decorating your table. All you need to do is line down your Easter eggs in the middle of your table.
If you want to create an aesthetic, use colours that are complementary to each other.
Simple Flower Centerpiece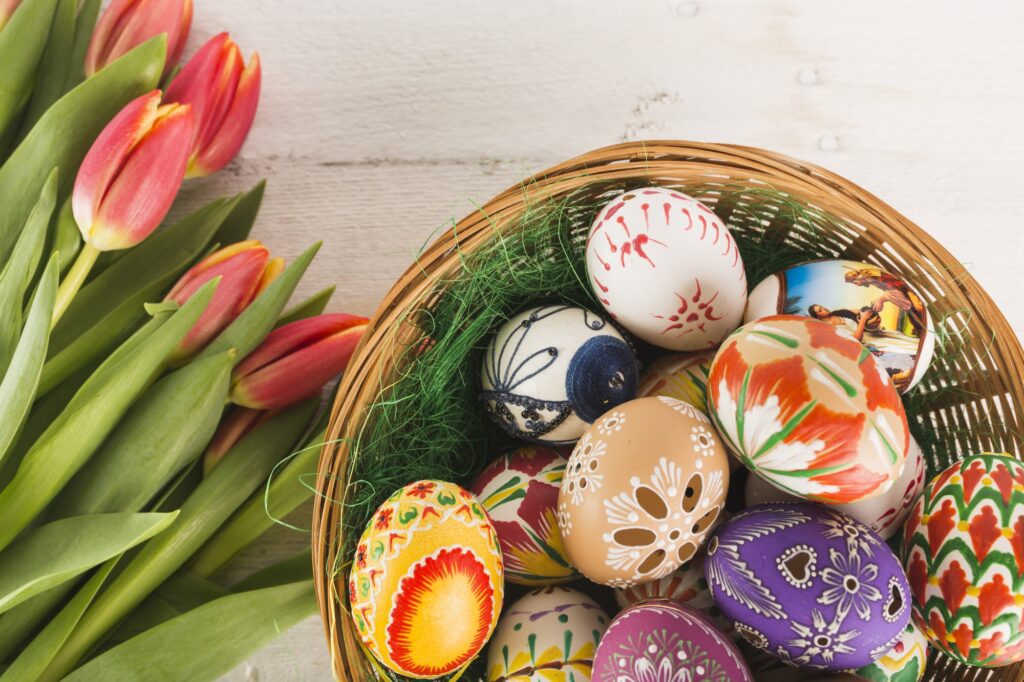 If you are someone who enjoys simpler décor rather than flashy colourful ones, you can order yourself a bouquet of Easter flowers. Put the flowers in your favourite vase and just like that you will have an amazing yet simple centrepiece for your table.
Little Nests of Sweets
Little cute nests are super easy to make and they are really stylish. You can use them to store mini candies, dainty decorations on your tables or as centrepieces.
Fun Pressed Flower Eggs
If you have some old dried out or pressed flowers this is a great way to use them. All you need to do is paint them on the egg with glossy Modge Podge. If you want them to turn out perfectly you can use tweezers to position the small pieces. Start by painting a thin layer of Modge Podge and putting your favourite flowers on top. Keep in mind that those eggs won't be edible after you put Modge Podge on them.
Make Paper Blooms
The best way to bring some spring vibes into your home and occupying yourself is by making paper blossoms that will last forever. You will start by folding coloured cupcake liners in half and cutting out a petal shape. Then by twisting floral wires, you will create a flower stamen. After that, poke the wire taught the centre of a couple of cupcake liners and finish it off with some floral tape.
Fun Colorful Candleholders
When you are colouring your eggs some of them will crack. Instead of throwing them away, you can use the leftover shell to make fun candle holders. You can put them around the house to give your Easter decor a little twist.
Make Napkin Bunny Ears
If you want to take it up a notch for Easter lunch you can make napkin bunny ears. They are really simple to make.
Start by folding a napkin in half making a triangle then roll it into a long strip and then fold it in half once again. Put a pipe cleaner through the bead and secure it around your napkin. Make the whiskers by putting three pipe cleaners in the bead.
Glitter Easter Eggs
For this fun project, all that you need are glitter, eggs, glue, washi tape and toothpicks. The first step is to blow out the inside of the eggs and let them dry. After they are tired you can dip them in glue and sprinkle on the glitter.
If you want to make fun stripes and shapes you can mask the egg with washi tape. You can also make dots on it by dotting the glue on them and sprinkling glitter on them.
Painted Twigs Easter Centerpiece for Kids
If you have kids or having kids over for Easter this is the perfect way to make Easter decor but still have fun. All you need to do is find small twigs in your yard and let the kids paint them with bright Easter colours.  After they have fully dried you can put them in a vase.
Easter Eggheads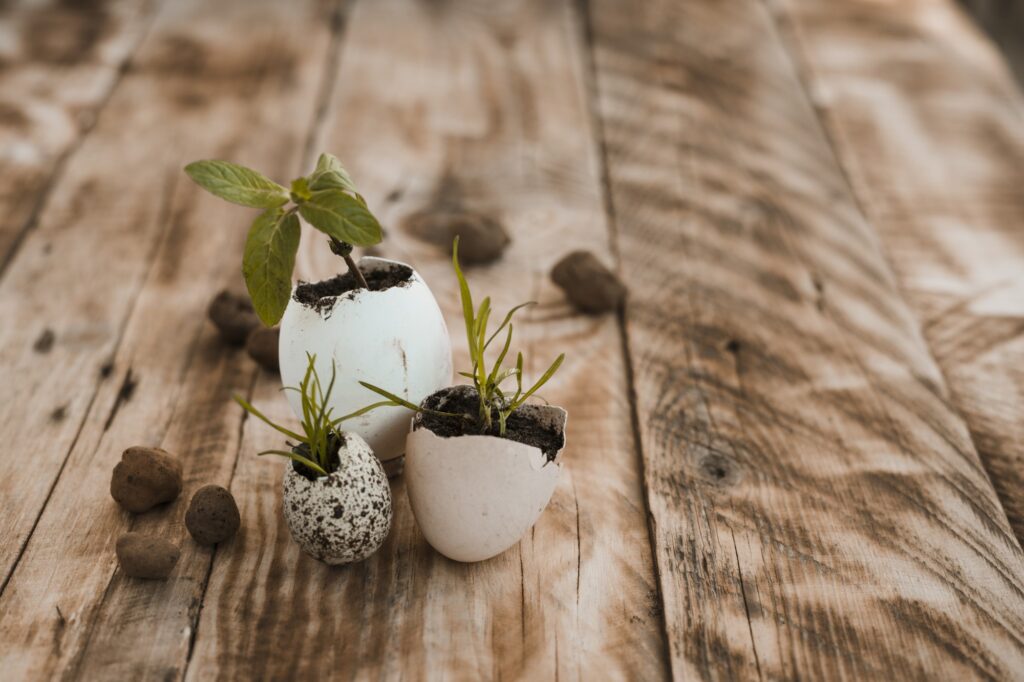 Planting seeds in eggshells is super fun but it needs some time to grow so it is a great thing to do a couple of weeks before Easter. Save your eggshells from breakfast and plant whichever seeds that you would like in them. All you need to do is to keep them in a sunny place and water them regularly. Peas, cat grass and herbs are the best options to plant. When your grass has grown you can cute googly eyes and funny faces on them. If you want to have even more fun you can give the grass funny haircuts.
Easter is known for having really bright and bold decorations. But there is no rule that says that it has to be that way. Maybe this is the year to emulate new decor options, whatever you decide to go with the Easter Bunny will be impressed by your decor.