We will continue to Update this list this month.
Here is what we have been reading at Home:
The Easter Of The Mouse by Vic Echegoyen
(Historic Novel)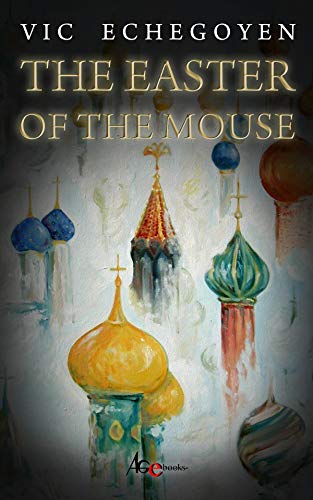 Europe, 13th century. During the Carnival, an outbreak of pox destroys the mighty city of Cologne. Haunted by a prophecy and egged on by a mysterious monk, ten-year-old Nicholas leads a handful of surviving children across Europe towards Rome, braving hunger, the harsh Alpine winter, and mythical creatures along their way. As thousands of kids join them in their quest for Paradise, they brave perils beyond their imagination and even defy the Pope, in a heroic adventure hailed as "The Easter of the Mouse".
Meanwhile, in France, a young, orphaned shepherd called Stephen is caught in the war between the heretic Cathars and the army of the King, led by the implacable Simon de Monfort. In desperation, Stephen flees across the kingdom, followed by hundreds of bandits and beggars, in a cat-and-mouse game to reach the sea and sail to Jerusalem – and freedom.
Driven by courage and faith, none of the children suspect they are being led by invisible forces in a dangerous game… An exciting, funny and unforgettable tale of the legendary Children's Crusade – the greatest feat ever silenced by History.
You can get your copy on Amazon
Night Train To Lisbon by Pascal Mercier
(Thriller, Drama, turned into a movie)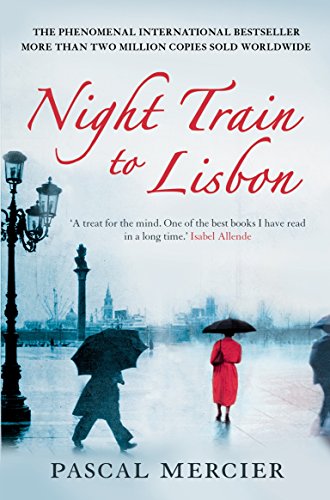 A huge international bestseller, with over 2 million copies sold worldwide, Night Train to Lisbon is an utterly compelling novel about one man's escape from a humdrum life in search of passion and spontaneity.
Night Train to Lisbon tells the story of mild-mannered, middle-aged Classics scholar Raimund Gregorius. When, one afternoon, he walks out of his class while in the middle of giving a lesson, his uncharacteristic impulsiveness surprises him as much as his students. This break from his usually predictable routine is driven by two chance encounters that morning on his way to work – the first with a mysterious Portuguese woman, and the second with a book discovered in a forgotten corner of an old bookshop, the journal of an enigmatic Portuguese aristocrat. With the book as his talisman, Mundus finds himself boarding the night train to Lisbon on a journey to find out more about its author, Amadeu del Prado – who was this man whose words both haunt and compel him, seeming somehow clairvoyant?
His investigations lead him all over the city, and bring him into contact with those who were entangled in Prado's life. Gradually, he makes unexpected friends and the picture of an extraordinary man emerges: a difficult, brilliant, charismatic man, a doctor and a poet, and a rebel against Salazar's dictatorship. And as Prado's story comes to light so, too, Gregorius himself begins his life anew.
Hurtling through the dark, Night Train to Lisbon is a rich tale, wonderful told, propelled both by the mystery at its heart and its evocative subject.
Get your copy at Amazon
Intruders by E.C. Scullion
(Thriller, RedDoor Press)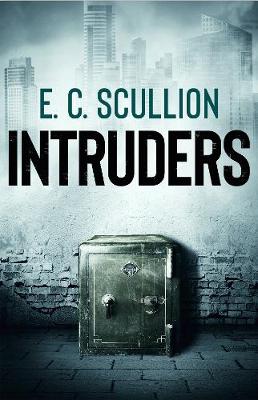 "There is a safe, in a house, inside a secure compound in South America. Your job is to bring me the contents of that safe."
Disgraced security consultant Tom Holt accepts a job from a mysterious lawyer, on behalf of a client named Capricorn. Holt's team comprises Anil, a safe-cracking ex-con; Ray, a disgruntled logistics man, and Becca, a fiery red-headed thief with as much attitude as she has talent for picking pockets. On arrival in the alluring Argentine city of Buenos Aires, Holt's past swiftly catches up with him. As he begins to question the client's motives, he finds there are darker, more sinister characters who show loyalty to his employer. Who is Capricorn? What's inside the safe? Tom Holt is about to discover how far he will go to expose the truth, even if it means risking everything, including his own life…
"A tense, twisting, international thriller. Deftly written and engrossing, E. C. Scullion's debut Intruders, quickly drew me in, and the intrigue and pace kept me turning pages. A talented writer to watch" – Adam Hamdy ​
Check more details At LiterallyPR 
Baller Boys by Venessa Taylor
(Middle grade, children's, Hashtag Press)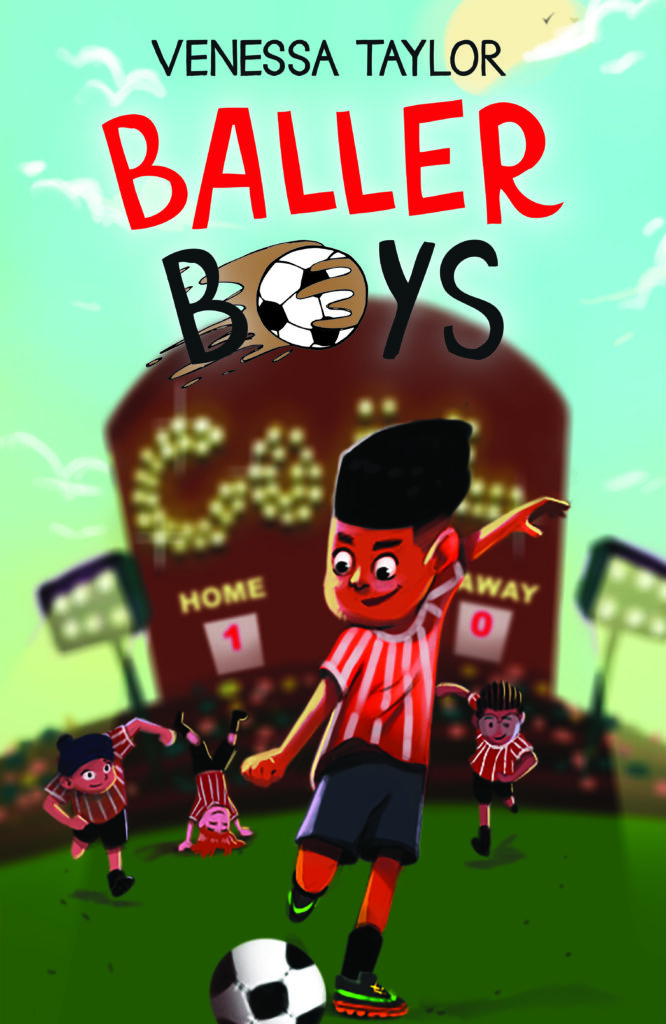 Shay and Frankie are best friends and football crazy! They eat, sleep and breathe football all day (even when they're at school!). They dream about playing football, love a kick-about in the park, watch all the big games on TV… all that's missing in their lives is the chance to play for a real football team. All Cultures United is the best club around for miles and all the footie fans want to play for them… including Shay and Frankie. Are they good enough to impress Coach Reece at the AC United trials?
Can their friendship survive the competitiveness of football? Will they ultimately fulfil their goal to become Baller Boys?
Check more details At LiterallyPR 
The Last to Know by Jo Furniss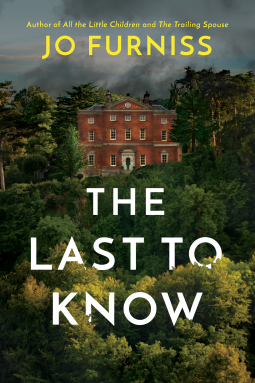 A family's past pursues them like a shadow in this riveting and emotional novel of psychological suspense by the Amazon Charts bestselling author of All the Little Children.
American journalist Rose Kynaston has just relocated to the childhood home of her husband, Dylan, in the English village of his youth. There's a lot for Rose to get used to in Hurtwood. Like the family's crumbling mansion, inhabited by Dylan's reclusive mother, and the treacherous hill it sits upon, a place of both sinister folklore and present dangers.
Then there are the unwelcoming villagers, who only whisper the name Kynaston—like some dreadful secret, a curse. Everyone knows what happened at Hurtwood House twenty years ago. Everyone except Rose. And now that Dylan is back, so are rumors about his past.
When an archaeological dig unearths human remains on the hill, local police sergeant Ellie Trevelyan vows to solve a cold case that has cast a chill over Hurtwood for decades.
As Ellie works to separate rumor from fact, Rose must fight to clear the name of the man she loves. But how can Rose keep her family safe if she is the last to know the truth?
NOTE: Oh my goodness! If you enjoyed Gone Girl type of book you'll love this one! Especially since is situated in a place you know really well (Good old Midlands!).
Get it on Amazon
We're Going on a Treasure Hunt by Laura Hughes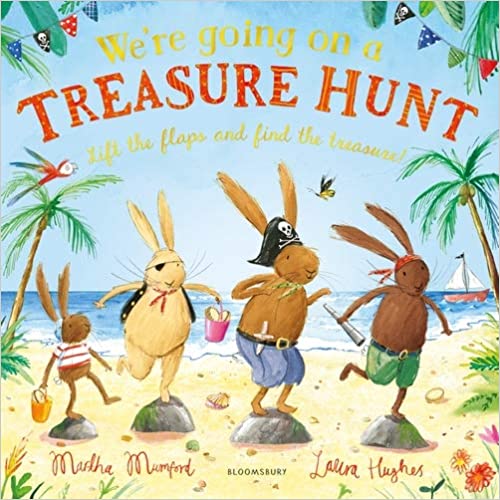 Description
Yo! Ho! Ho! Join the fun as four bunnies set off on a thrilling pirate adventure to find the hidden treasure chest.
With ten gold coins to find hidden under the flaps, it's an action-packed treasure hunt! You'll need to watch out for the obstacles along the way – leaping dolphins, colourful parrots, scary sharks and naughty monkeys – and help the bunnies get home in time for a delicious SURPRISE! Stuffed with piratical fun, this is the perfect gift for everyone who loves adventure.
From the bestselling Laura Hughes, illustrator of We're Going on an Egg Hunt and We're Going on an Elf Chase, this gorgeously illustrated lift-the-flap romp is packed full of treasure and tropical creatures – perfect for little pirates everywhere!
We're going on a treasure hunt. Yo! Ho! Ho!
Help us find the golden coins … Arrrrr! Off we go!
Get it on Amazon
The Real Coco Chanel
by Rose Sgueglia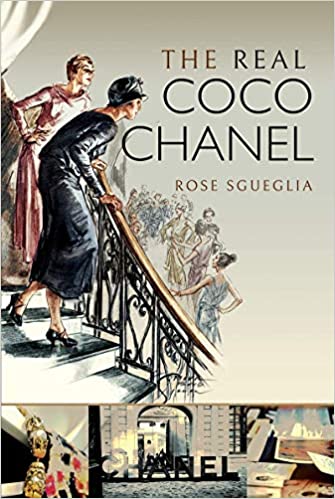 Description
Coco Chanel lived her own life as a romantic heroine.
Fuelled by 19th century literature, she built a life which was partly myth and, partly, factual.
She was the fashion designer everyone admired. The business woman whose fortune was impossible to track. She was also a performer, lover of many high profile intellectuals and, as believed by many, a nazi spy.
Her life was, extraordinarily, affected by history (the nazi movement and World War II), symbolism and literature.
This biography explores her life from her troubled and poor past to the opening of her first hat shop, passions and secrets; the biography also draws parallelisms between myths and facts and how, and if ever, they match at all.
The biography also features chapters on the Chanel Maison and the creation of her iconic trademark as well as her 'little black dress' and 'Chanel No 5'.
Finally, the biography ends with a reflection on how the myth of Coco Chanel is represented today in pop culture.
Pre-order it on Amazon
Pride and Prejudice (Jane Austen Children's Stories)

Description
UK (+ audio) edition ISBN: 9781782266136
US (Americanized + leveled) edition ISBN: 9781782267553
Mrs. Bennet is desperate to find rich husbands for her daughters, so the arrival of a charming new neighbour is welcome indeed. Sadly, the friend he brings with him is not. Mr. Darcy seems to have even more pride than money. Nobody likes him – least of all Elizabeth Bennet. But not everyone is who they seem.
About Sweet Cherry Easy Classics:
From Shakespeare to Austen, Sweet Cherry Easy Classics adapts classic literature into stories for children, introducing these timeless tales to a new generation.
Popular books in the series include Pride and Prejudice, A Christmas Carol and Othello.
Pre-order on Amazon