By Dylan Bartlett
Are you suffering an extreme case of cabin fever? The COVID-19 pandemic shows signs of slowing as states begin to reopen businesses cautiously. While you might have time to wait, why not use it to start booking a memorable trip?
It doesn't matter if you have a mammoth budget or plan to travel on a shoestring. You can make any trip more memorable with the help of planning. Follow these steps to give yourself something to look forward to once the current crisis is over.
1. Consult All Parties Involved
Unless you plan on taking a solo journey after the shutdown ends, you want to make sure everyone in your party has an unforgettable and enjoyable experience. Maybe you think a weekend of camping in the woods sounds heavenly. However, your partner might crave nothing more than city lights and art galleries. Find a way to compromise so that everyone gets a taste of what they love most.
For example, you could take a road trip to the desert Southwest and let nature lovers enjoy a day of white water rafting on the Colorado River. From there, you can journey to Sin City or one of the smaller towns like Reno to get your fix of high-end shopping and perhaps a bit of gambling.
2. Become a Tourist in Your Hometown
If you live in the City of Brotherly Love, have you ever run up the famous art museum steps, Rocky-style? Another cost-effective method for taking a memorable vacation involves becoming a tourist in your hometown. This technique serves a dual purpose.
Many small businesses devoted to the tourism industry suffered tremendous losses during the current pandemic. Think of your trip as a way to give back to the hometown that you love.
Start by making a list of destinations nearby that you haven't yet seen. Then, plot out a driving map to hit them all. Another advantage? If you spend more time at any one spot, you can always plan to tour those you missed on future long weekends.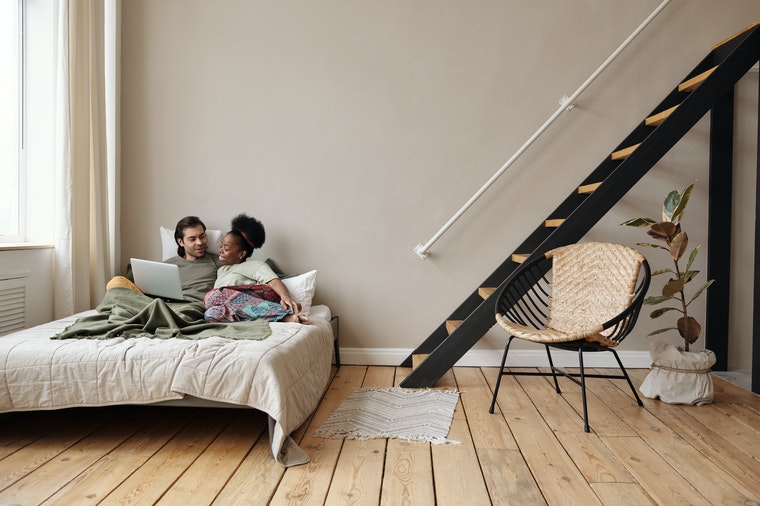 3. Consider a Staycation
If your budget felt the pinch of the coronavirus pandemic, you're hardly alone. Don't think that you have to give up your R&R entirely when money is tight. You can plan a memorable staycation — so why not do this now if you can take an extended weekend?
It's a great time to work on new skills as well! Maybe you've always dreamed of being a bartender or getting better at mixing drinks. Put some time into perfecting a bloody Mary so you can share your talents later when you and your friends meet back up!
4. Connect With Distant Friends
Yes, you do get to enjoy many little luxuries when you stay at a pricey hotel, but you can find more of the comforts of home when you do a house exchange. In this arrangement, you find a family willing to share their home for the duration of your trip, or who will open theirs to travelers while the hosts get away themselves.
Reach out to distant friends and families on social media and let them know your travel plans. You may find ample folks who are willing to open up their spare bedroom for a bit of extra cash. Unlike staying at an Airbnb, when your hosts look forward to your visit, you can revel in the camaraderie as well.
5. Choose a Less Well-Known Destination
You can drop a bundle in the blink of an eye in popular destinations. However, if it's a sun-drenched beach that you crave, you can find plenty to delight you in Mancora, Peru.
A quick Google search reveals a ton of often-overlooked destinations to add to your itinerary, such as the Faroe Islands in Denmark or Puglia, Italy. You'll not only save money, but you'll also amass tales to tell of your exotic journeys.
6. Book Adventures During Your Stay
Have you ever gone on vacation only to spend a considerable portion of the time in your hotel room? Don't waste this precious opportunity — book adventures in advance.
For example, if you want to swim with the dolphins, reserving your spot at Discovery Cove in Florida or Dolphin Quest in Hawaii before departure helps you to avoid disappointment.
7. Immerse Yourself in the Culture
Finally, to get the most out of your trip, strive to immerse yourself fully in the culture of the region. If you have time now, use a language-learning app to master basic phrases so that you can communicate with the locals.
On your journey, pass on the touristy restaurants to dine at local mom-and-pops and patronize independent retailers instead of chains for souvenirs.
Make Your Next Vacation Memorable With These Tips
You aren't alone if you are dreaming of your next vacation. Make it one to remember with these tips.