This is part of the Legoland Post – Where did I stay.
One word for the Crowne Plaza Marlow Hotel:
Excellent!
For a 4 star hotel, could be a 5 star for all it's worth.
The room I've stayed, is a family room, with 2 double beds (cozy…oh so cozy!), mini bar, excellent and big bathroom with shower and bathtub (for little ones).
Bedroom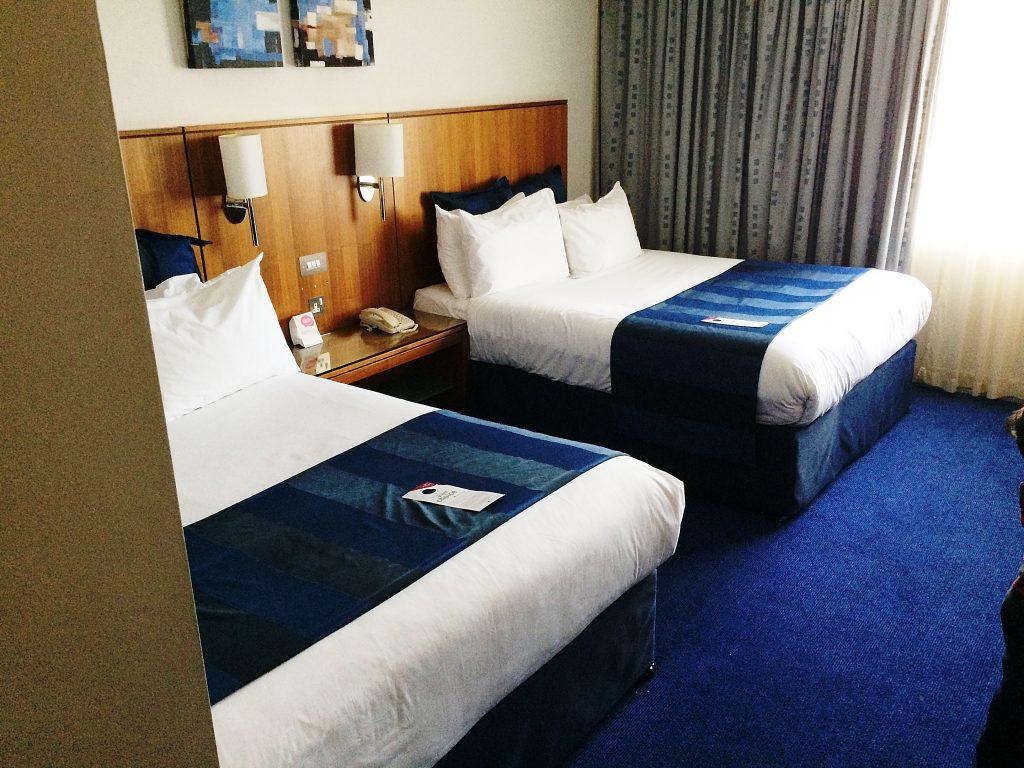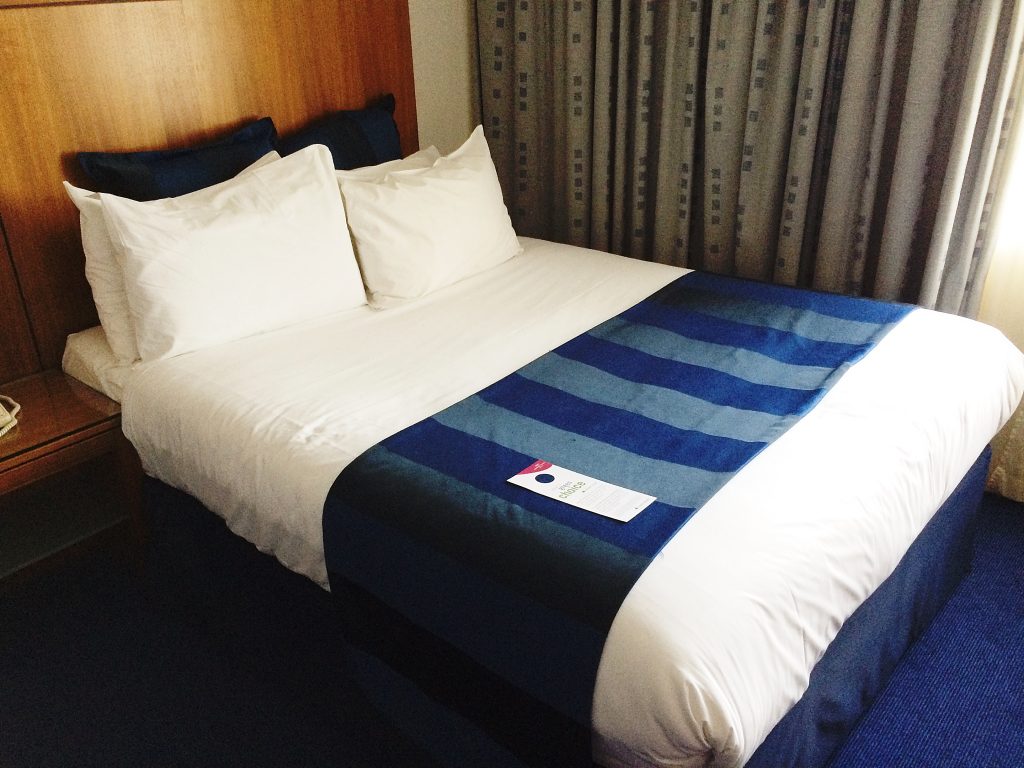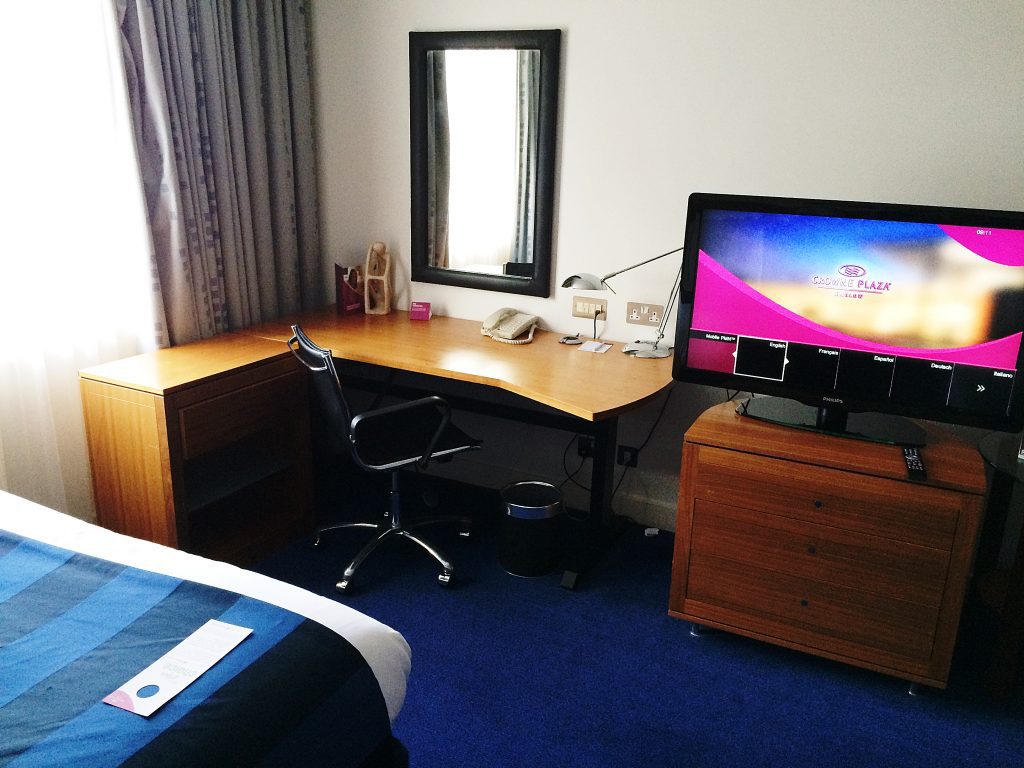 Bathroom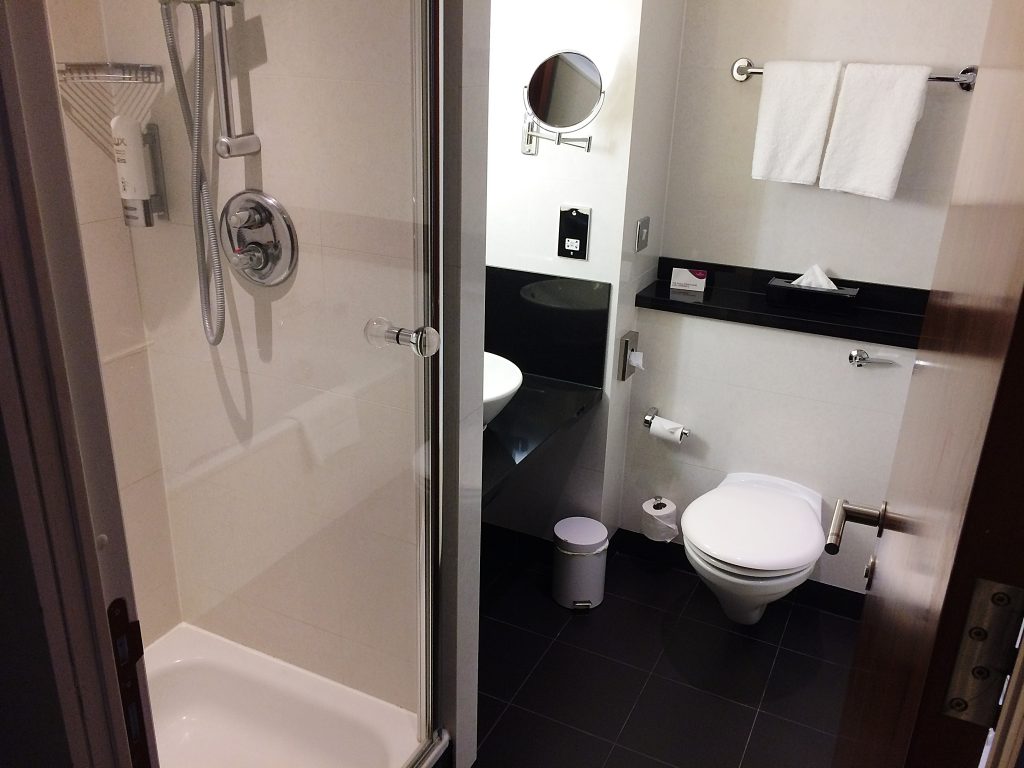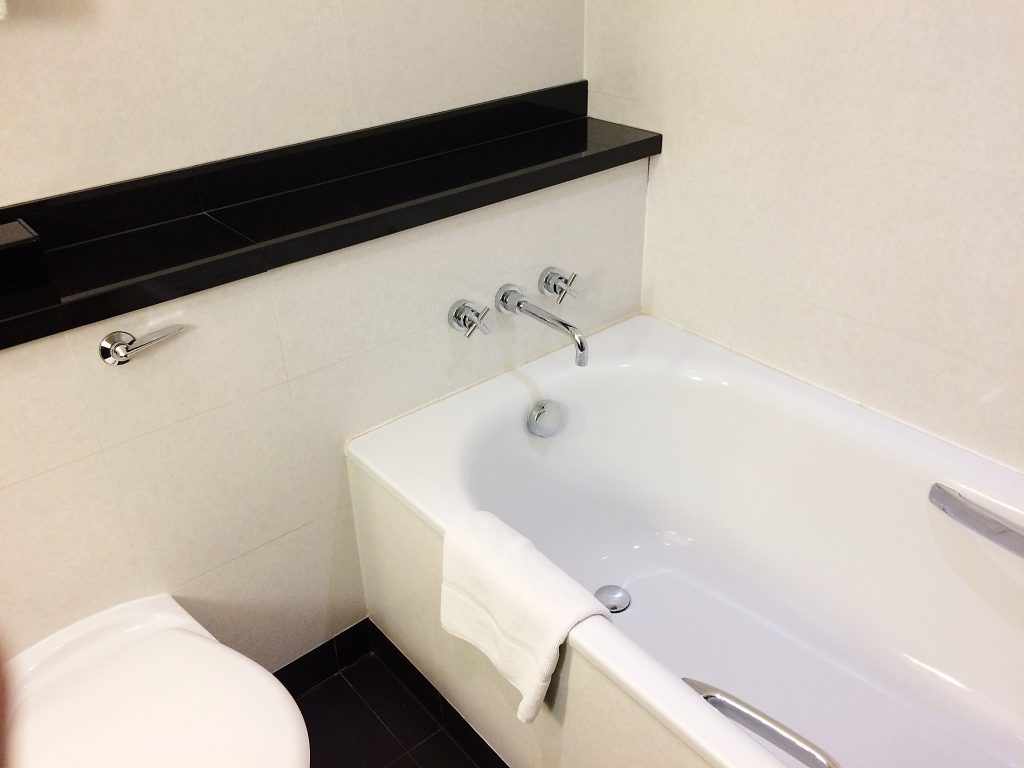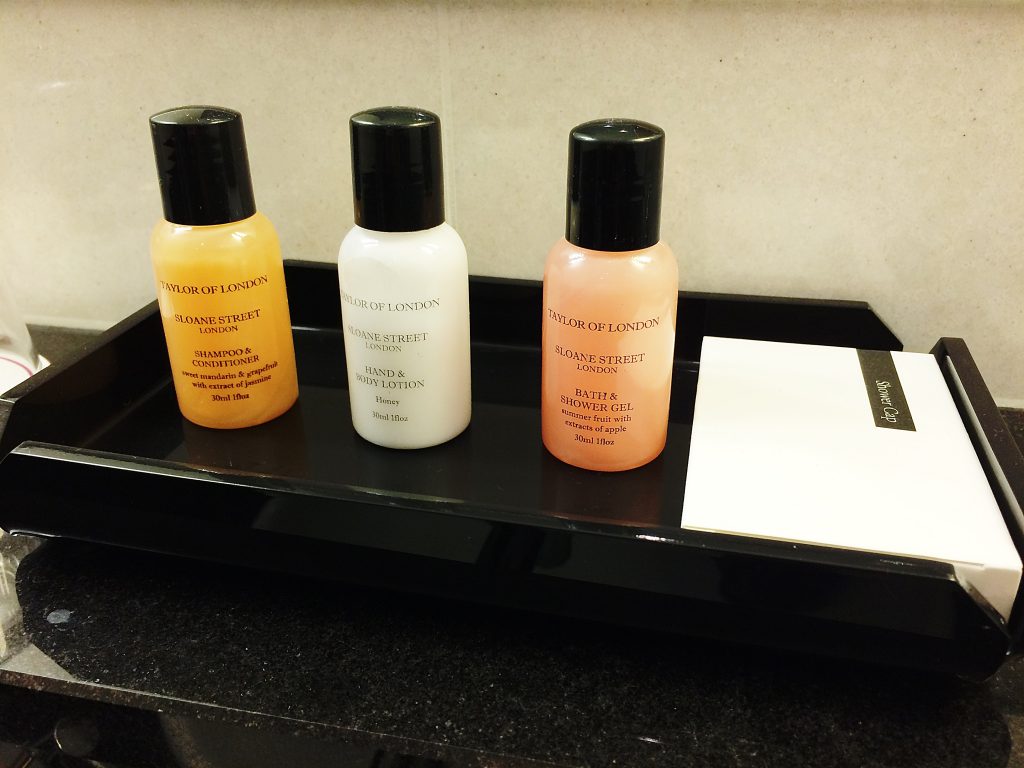 A good closet with lot's of space for our clothes and luggage, plus you have an iron and a trouser press.
The whole hotel is build under modern architecture with fashionably clean lines and with easy access to wheelchairs and prams. You have a good parking, so no need to pay for car park.
The hotel facilities include a fully (and awesome) gym, a big pool with sauna and jacuzzi, a Spa (manicure, waxing and even tanning can be scheduled), a hot tub outside the pool area outdoors), a bar/restaurant and outdoor childrens play area.
On the lobby you can find a "runner's" zone with all the runners, including water tap, towels and fresh apples for after the run; and also 2 booths if you need to work in you laptop with Wifi and plugs, in a discreet booth so you can work confortable and without interruptions.
The staff was brilliant. Super attentive and helpful. Super professional and with a great smile.
We stayed there for only a night (after the 1st day of Legoland Windsor) and the hotel spoiled us with some goodies – well mainly to little RJ – Which I loved it and really appreciate it the attention they gave to my little one, making us feel at home.
The breakfast is, by far, one of the best breakfast we's had. It;s here when I say that I've stayed in 5 star hotels with less that half that the Crowne Plaza Marlow offered.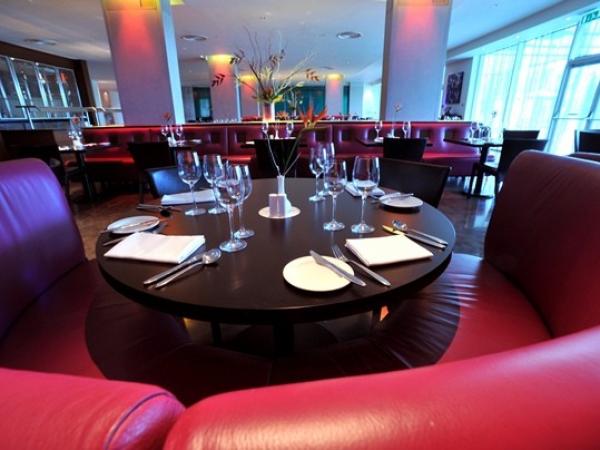 Absolutely delicious. From hot and cold foods, to non dairy milks, breads, cheeses and hams, fresh fruit and fresh juices – Absolutely brilliant. Let's just say that I had to take 2 fresh muffins to take to our 2nd day of legoland – for Rj of course! (cough*and me*cough).
The attention of the staff and the hole hotel is already in my favorite and recommended places to stay, and can't wait to go back for our next time on Legoland.
Definitely the best hotel I've stayed in the UK.
Note for the next hotels I'll visit: my expectations now are high after the Crowne. (cheeky me). 
Thank you for the Crowne Plaza Marlow Hotel for having us and treating us so well.