September  is almost on it's end, with it started classes for most kids, some new parents put their children in school for the 1st time with an overwhelmed heart (Hello you who is reading this!… I will get this feeling next year probably). But hey…it's life right! We went through the same thing.
But to cheer you up… Let's talk about food! (*grins*).
Degustabox of September brings a more warming food/packing snacks and juicy drinks. Probably letting our little ones saying: oohhh this one would be great in my lunch box… or basically hubby taking them on his business trip!
So Inside we have: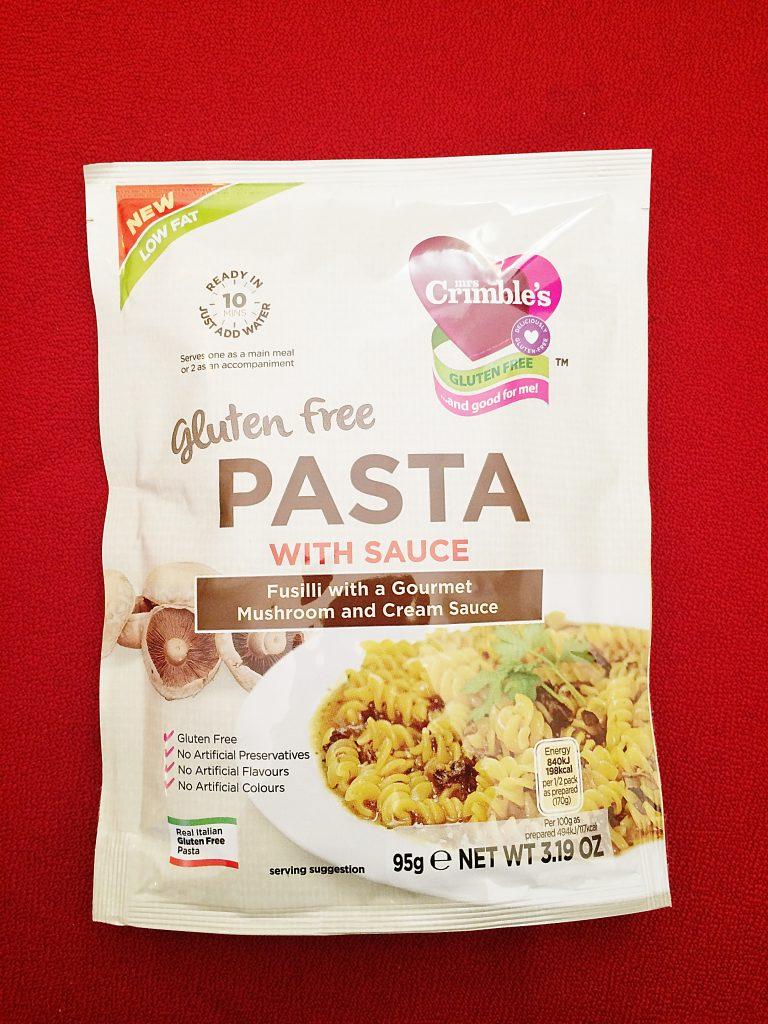 Mrs Crimbles – Gluten free pasta with sauce: for one person only if eaten alone, for 2 if eaten as a side dish. This was the 1st thing I've tried, since I like Mrs Crimbles products… alas… tastes good but needs a bit of flavour. It can probably be because is with mushrooms, so try it and let me know your thoughts.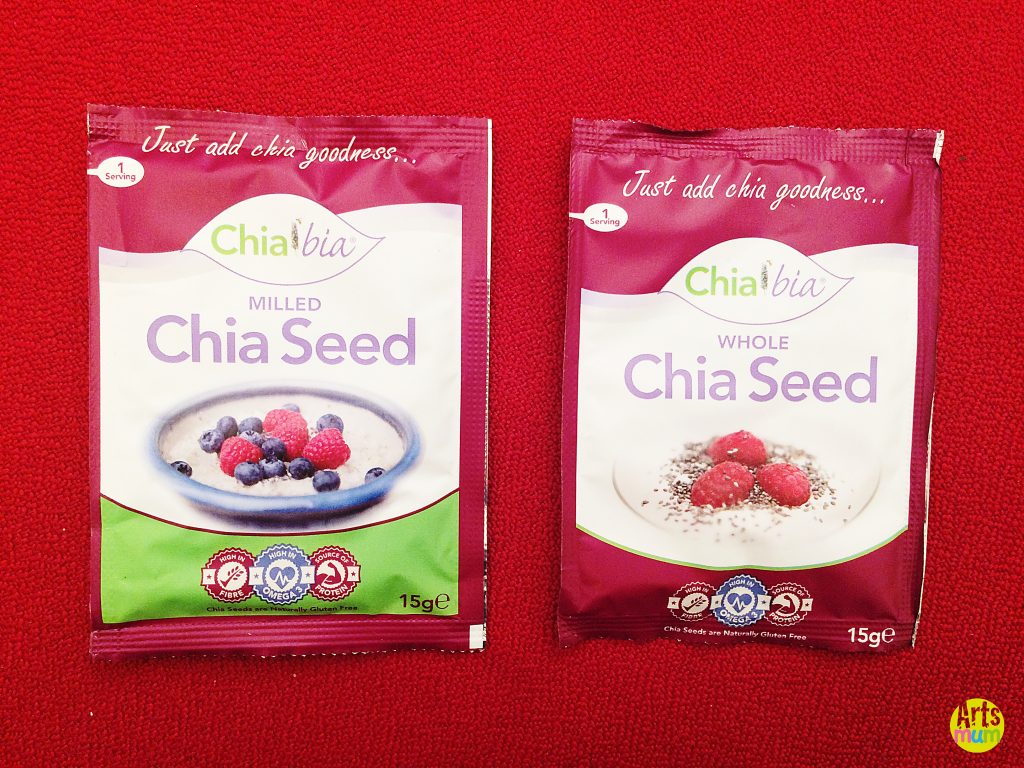 Whole and Milled Chia seeds from Chia bia: Excellent choice Degustabox! 5 stars to both of the products! I seriously hope that the 15gr packages are available because they are so tastier and are healthy to add to you or your family meals, and even on the go. Loved it!!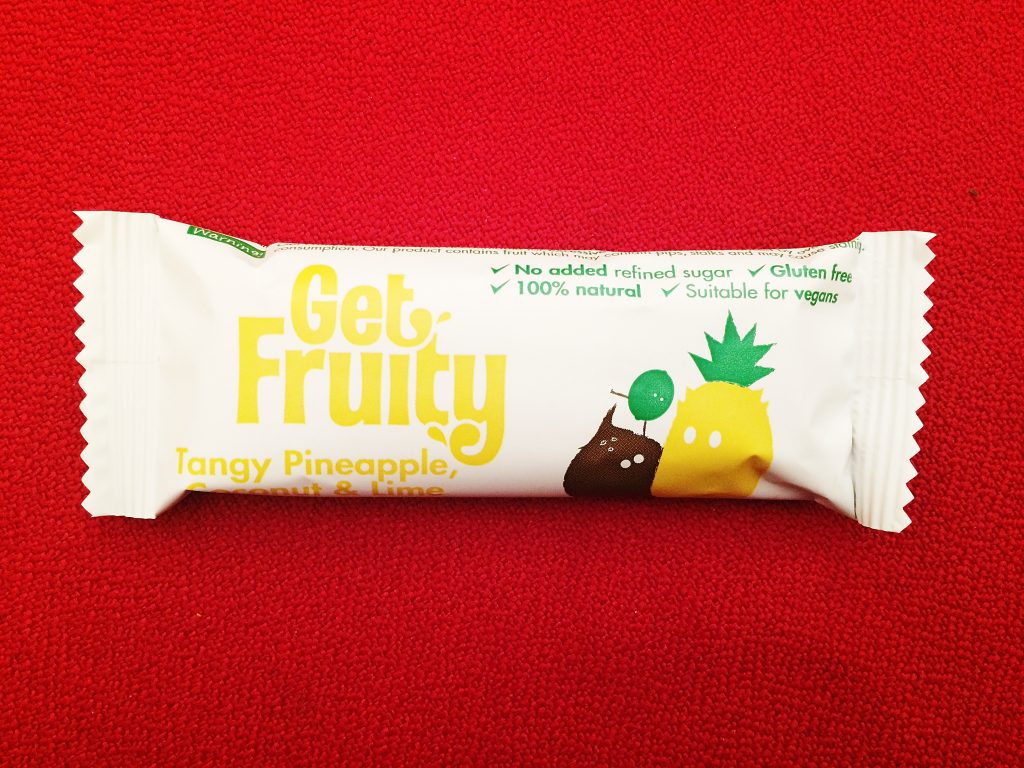 Get Fruity Bar: sugar free bar wit a lot of fiber and protein. Has been eaten in italy by hubby and he recommends it (you lucky one!…the hubby and the bar!).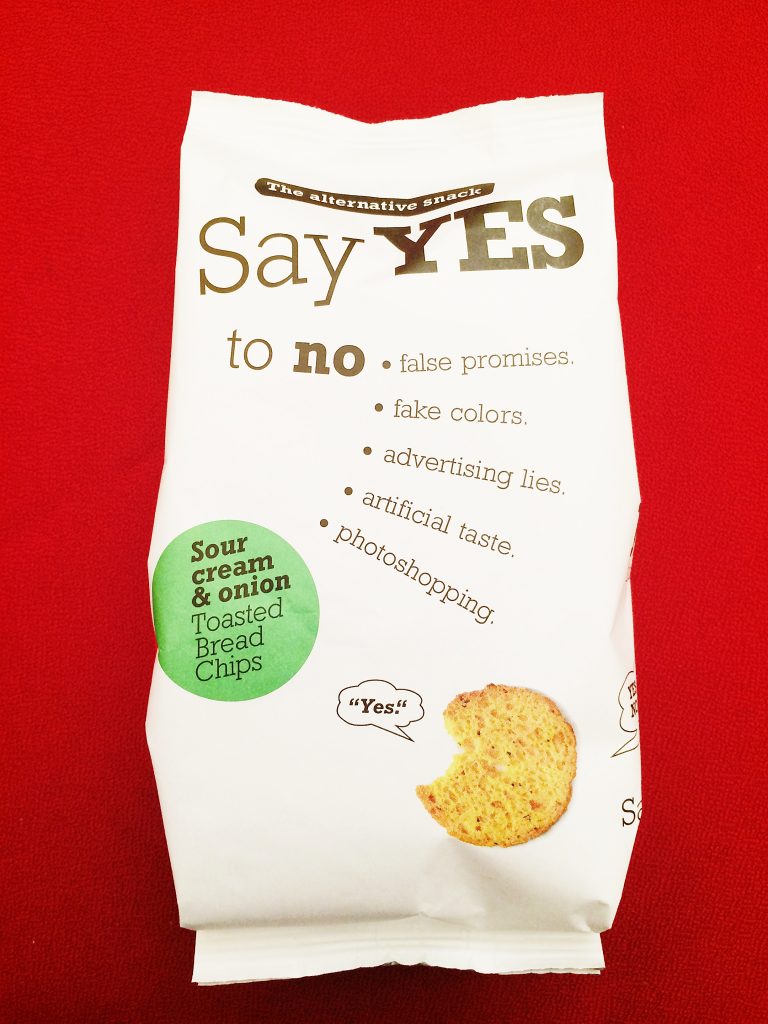 The alternative Snack in Sour cream and Onions: Also eaten abroad by hubby and really far away from me (shoo onions shoo!). These snacks are baked not fried, according to hubby they are mild in flavour and really good. Great snack.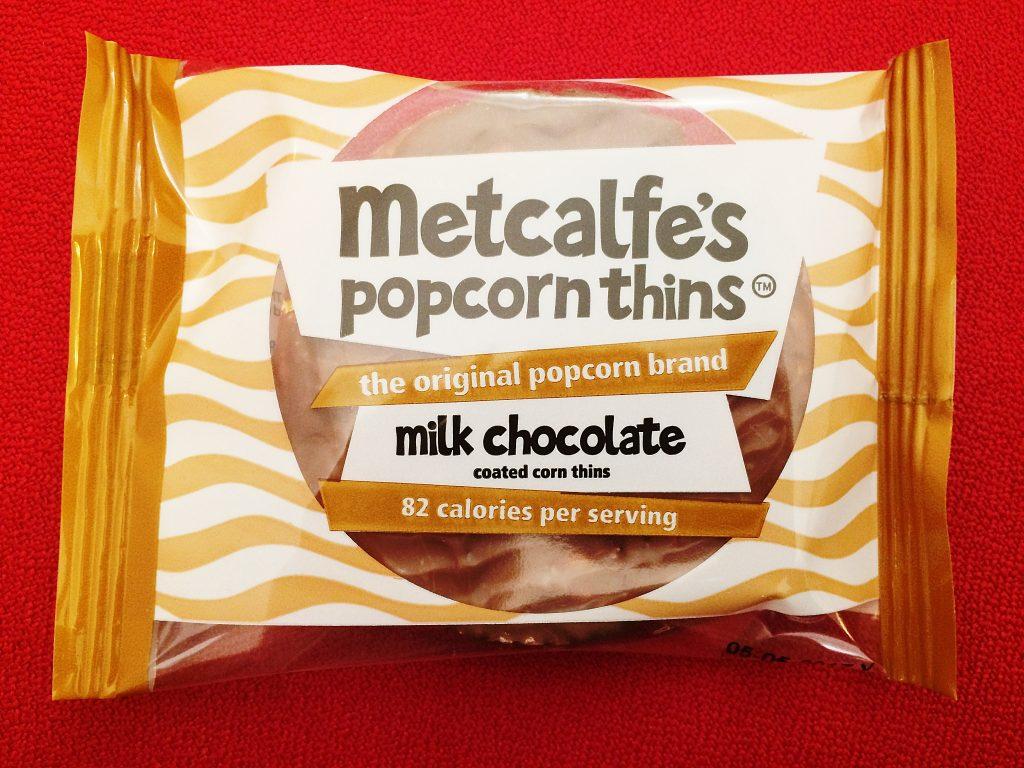 Metcalfe's popcorn thins: I love Metcalfe's! These are great!! Not because of Chocolate, but healthy as well. Carefull! Might be addicting..
Emily Fruit crisps in Crunchy Banana: Emily… you've done it! In my country banana crisps are like potato crisps for British. So very rarely I get a hold of a good brand. very nice, crispy and dry, really well made and excellent flavour.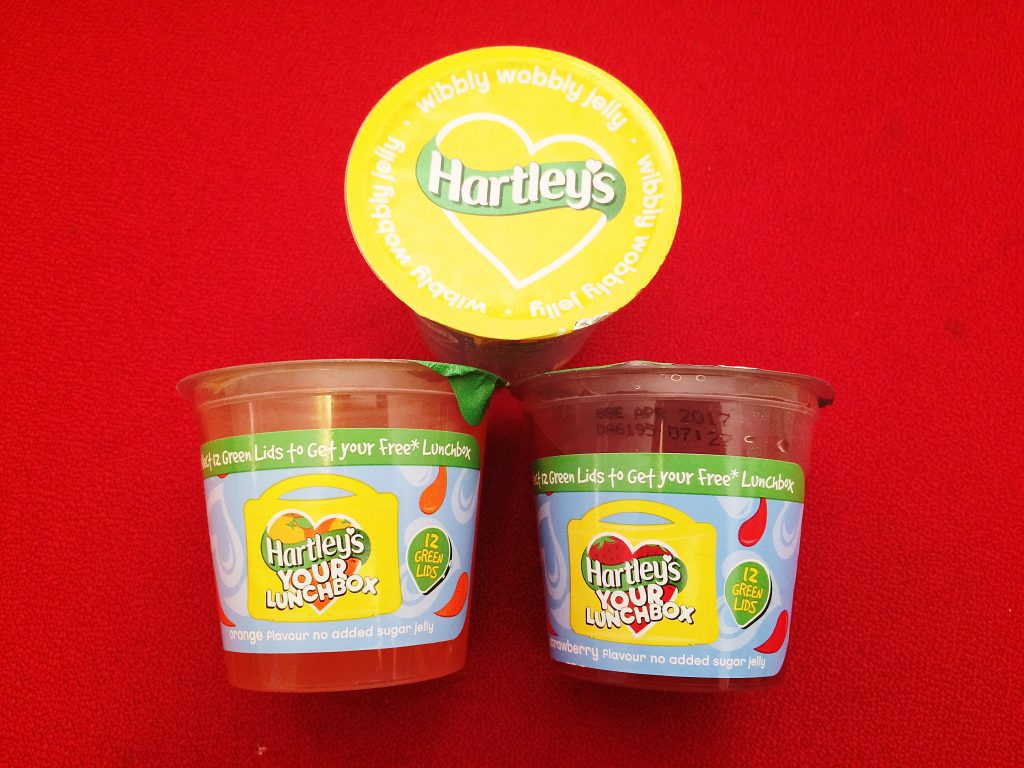 Hartley's Jellies for lunch boxes: I love Hartleys. it's one of those Brit brands that I thing is almost cultural. But… sadly I have to say a huge No to this jellies. If you don't want to have sugar in your diet, use other methods that Aspartame…no to artificial sweeteners please! I tried one with my little one, my little one rejected it, and when i tried is really chemical. Please Hartley's, change the recipe using date syrup, carob syrup, maple, whatever….but not sweetners. the taste is really a chemical one. I wouldn't buy this for my childs any lunchbox. Aspartame is number one cause of Stomach cancer remember that.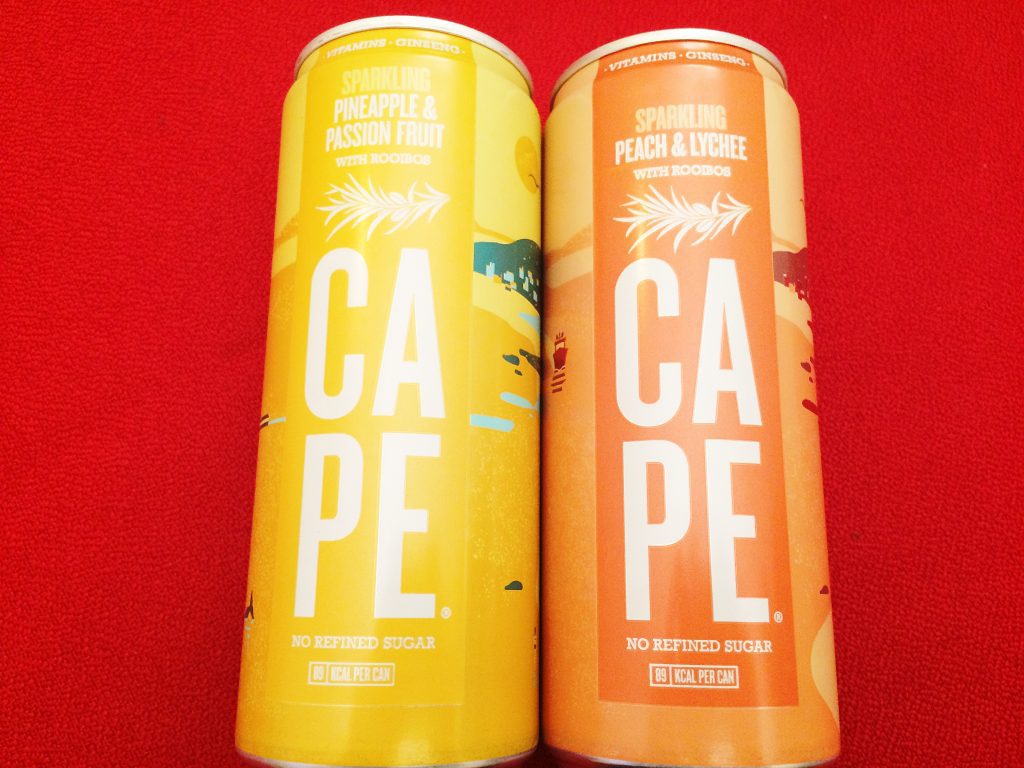 Cape Vitamin sparkling water with Ginseng in flavours – Pineapple/Passionfruit and Peach/Lychee: Loved the Pineapple one!! Drink it alone or mix with any spirit (*coughgincough*). I am allergic to Peach.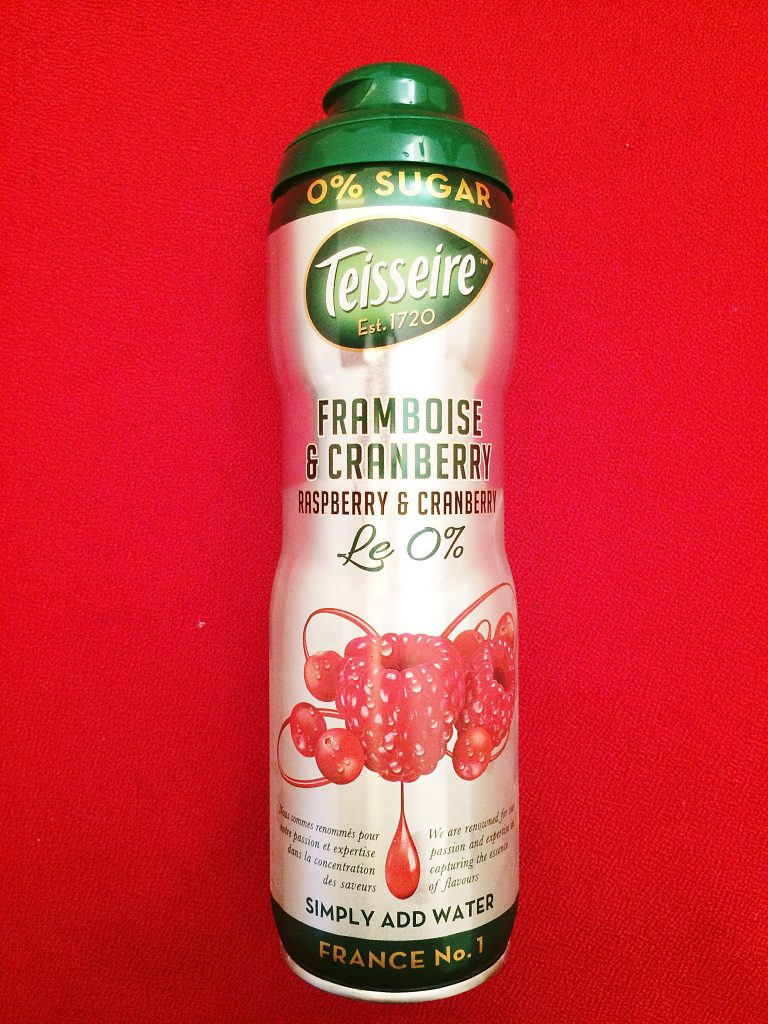 Teisseire squash with zero sugar in cranberry and Raspberry flavour: the number 1 product of this box! Great flavour!! fresh and fruity, tastes like the real fruit and not chemical (normally for a zero free sugar they add chemicals, but not this product). Really recommend it!!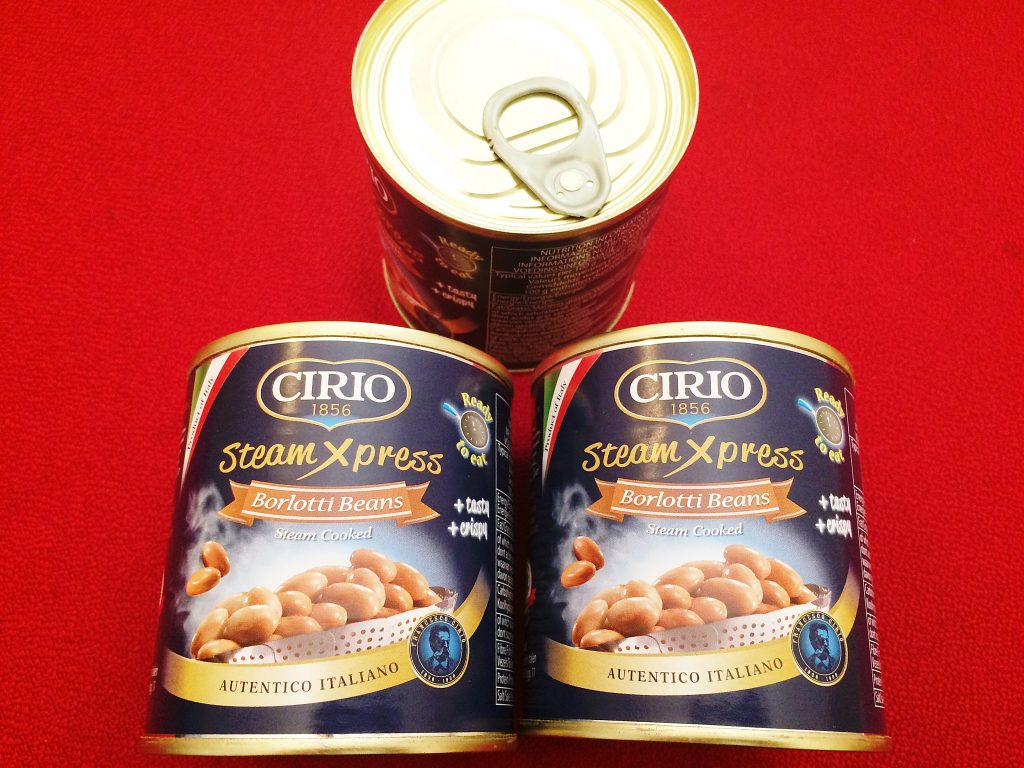 Cirio Borlotti Beans: Another great product from Cirio! See my recipe below on one of the many ways you can use these wonderful full of flavour and quick to make beans. Well done Cirio!
*************************
RECIPE OF THE MONTH
*************************
And this time I am making a quick Portuguese recipe using the Cirio Borlotti Beans!
Recipe: Grilled Mackerel with Tomato and Bean rice
Ingredients for 4 person:
Grilled mackerel
2 large Mackerel per adult (attention to fish bones if you have children!)
2 Tbsp of oil
Seasoning for mackerel: salt, lemon and coriander
Rice:
2 tbsp of olive oil
2 cups of Rice (or your normal measure)
4 cups of hot water (for every 1 cup of rice, is 2 cups of water)
1 little can of Cirio's Borlotti Beans
2 Tbsp of tomato puree or 1 large tomato chopped
Seasoning: salt, oxo cube if you like, garlic, onions, and fresh minced Parsley (a little bit)
Let's cook!
Start by making the Rice.
Add the olive oil in the pan, don't let it fry!
And the rice and all the seasonings, mix it in the rice, don't let it fry!
Add the water and the tomato, cover
Add the beans, with the water inside the bean can, and the chopped parsley
Cook for 20 minutes low heat. We want a creamy rice.
The Mackerels:
Season the Mackerel (with everything minus the lemon and Coriander (that goes when the mackerel are inside the grilling pan)
Put the grilling pan on High in the hob, add the olive oil and spread on the pan
When hot, add the clean Mackerels (ask the fishmonger to clean it inside and all the scales) one at the time
Turn the Mackerel so it can be fully cooked and have a crispy skin
When the Mackerels are almost done (10 minutes, or more if needed) add the lemon and the coriander and turn of the hob. let the Mackerel absorbs the lemon and coriander flavours.
Serve with a good salad and a fresh Lemonade!