By Sally Norton
Busy parents have so much going on in their minds at the moment. The global pandemic has us all reconsidering our life choices. We became aware of the small things that we used to take for granted. Now that we are spending all of our time at home, we are starting to appreciate our previous freedom to go outside whenever we wanted.
A lot of things changed with coronavirus. Many people have decided to move to the countryside so that their children can spend time outside instead of being imprisoned in their city apartments.
If you are one of those busy parents moving soon, you might find this DIY packing guide quite useful.
Plan a move carefully
It is easy to handle the move of any kind with professional help. There's nothing new about that, but the question is how to do it on your own. If this is your first time to pack up your entire household for relocation, you should know that there is nothing to worry about. Follow these steps and you will be ready to move in no time:
· make a timeline of your relocation;
· book professional movers;
· find storage for the items you won't be moving to a new place;
· gather enough moving supplies;
· start packing;
· mark and label everything.
Before you start packing
Downsizing is the current trend all over the globe. In order to move to a smaller place, you need to be rather selective about the possessions you are planning to relocate. Decluttering is one of the first actions you should take right after you book professional movers. This is the part your children can help you with if they are old enough, of course. Let them know that it is time to say goodbye to some of their old toys and let them decide which ones they would like to keep. Throw away the unnecessary ones and donate all the items that can be useful to somebody.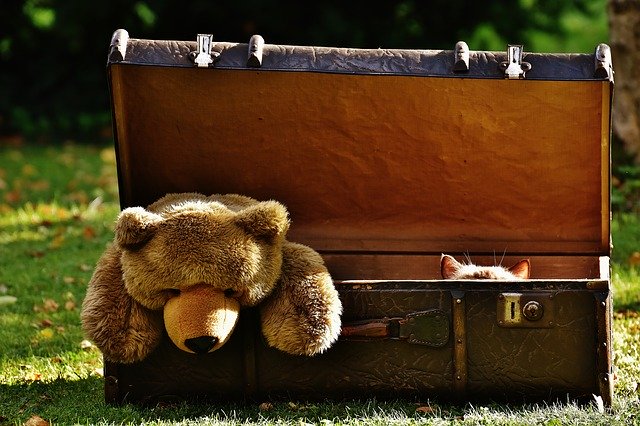 Even though decluttering is not a part of the packing process, it is extremely important to do it before you start packing so that you only take the necessary stuff. Plus, it can be a very useful activity to make the most of your time when in quarantine.
You will need proper packing supplies
After finding a storage unit where you can keep the possessions you are not moving at the moment, yet still want to keep, it is time to get the proper moving supplies. You will need:
· cardboard boxes – every packing guide will advise you to get top quality boxes since the ones from your grocery store might not be good enough;
· padding materials – for packing fragile and sensitive items;
· tape and scissors – for sealing and securing the boxes
· markers and labels – for marking the content of each box; When packing by yourself, it is very important to choose the right kind of boxes for your belongings and luckily you can buy them from professionals even if you are not hiring their packers.
When and where to start packing?
The best time to start packing your household for a relocation depends on the size of your home and the number of items. But, as a busy parent, you probably need to cope with so much more than just packing, so we advise you to start a few weeks in advance. Try to include your entire family in the process to get things done more quickly and efficiently. You might be surprised to see how eager the kids are to help with activities like this one. To make everything more interesting for them, you can let them decorate the boxes with their own possessions.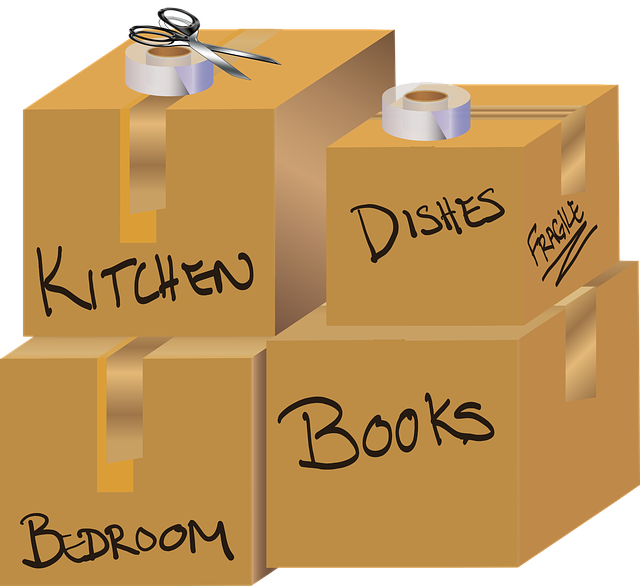 The golden rule of packing is to start from the items you use the least and move on to those that we use on a daily basis. This means you should first prepare those possessions you intend to store and leave the furniture to be disassembled right before the movers arrive.
How to pack your items?
There is nothing complicated about the packing process if you have the right supplies. Here are some practical tips:
· You should be careful not to overfill or overload the boxes so they do not fall apart during the transport.
· Put heavier and sturdier items on the bottom of the box and the lighter ones on top.
· Use soft materials to protect the delicate items before putting them in boxes.
· Don't move empty bags and suitcases, those can be used for packing too.
· If you happen to have kept the original boxes for your electronics, you should use them for the relocation too.
· After sealing each box, you should number it and enter in the inventory list so it is easier for you to know where everything is once you reach your new home.
If your kids are old enough and do not need your constant attention, you can deal with packing whenever you find the time during a day. However, it's a bit more difficult to pack if you have a baby or a toddler who needs you to be present round the clock. In such cases, you shouldn't hesitate to ask a family member to help you out. Hiring a sitter is also a good idea. Just be careful to respect the social distancing measures if you are moving during the coronavirus pandemic.
The essentials bag
The bag or box of essentials holds all of your most important items. This is the bag that should be with you at all times during your move. Think about all the things you cannot do without and pack them in here – starting with the documents, phones, laptops, tablets, and chargers; all the way to the spare clothes for each family member. You might also need some cleaning supplies for your new place, as well as some food, water, and snacks to get you through the moving day.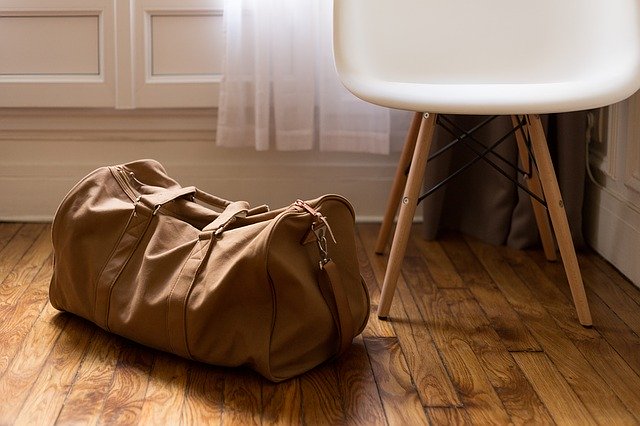 Since you are moving with children, don't forget to pack some of their favorite toys in the bag of essentials. That will make your moving day so much easier.
We hope you will refer to this packing guide for busy parents before your next relocation. Stay safe and take care of yourself and the ones you love.