By Dylan Bartlett
As the majority of the world continues to stay indoors due to COVID-19, it's easy to feel a little bored. After all, we can't eat dinner at our favorite restaurants or hang out with friends at the park.
So, what's there to do when you're stuck indoors? Thankfully, there's a lot! Whether you want to work on a puzzle or start a new hobby, the options are endless.
Take a look at these ideas so you can make the most of your self-quarantine.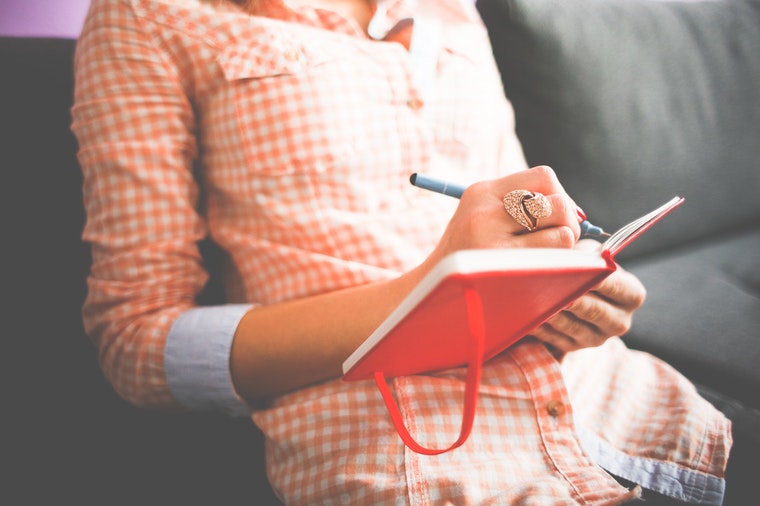 1. Start a Journal
Even if you're not an author, a journal could be a therapeutic way to pass the time. These days, many of us feel stressed – so it's essential to take part in activities that make us feel more at ease.
Maybe you want to jot down your emotions or scribble out a story. In any case, these efforts can help you cope with our current situation. You don't have to write about COVID-19, either. Instead, choose prompts that invoke joy.
Make it a goal to journal at least once a day. You can write as much or as little as you please. But if you do it at all, you'll be able to express your thoughts healthily.
2. Deep Clean Your House
It's finally spring – and that means that you're due for a deep clean. So, cue up a playlist and gather your supplies. If you aren't able to get your hands on certain sprays or wipes, you can make your own concoctions at home.
Go throughout each room and dust, sweep, vacuum and scrub to your heart's content. You can choose to tackle one area every day or go all in over the weekend. Once finished, you'll have a clean house that's ready for summer! Plus, no one wants to self-isolate inside of a messy home.
3. Watch Those Must-See Films
A lot of us keep a list of movies that we want to see. But often, we never set aside the time to watch. Well, now's your chance! If you're self-quarantined with your family or roommates, ask them to join you.
Or, you can use a browser extension like Netflix Party so that you're able to view alongside friends. Put together some snacks and relax on your couch for a fun night.
Whether you want to have a thriller marathon or see a new romantic comedy, there's never been a better opportunity to get around to those must-see films. You could also watch some independent movies and discover new directors and actors. Or, you're one of a few that's never been a "Star Wars" fan. In any case, it's time to get down to business.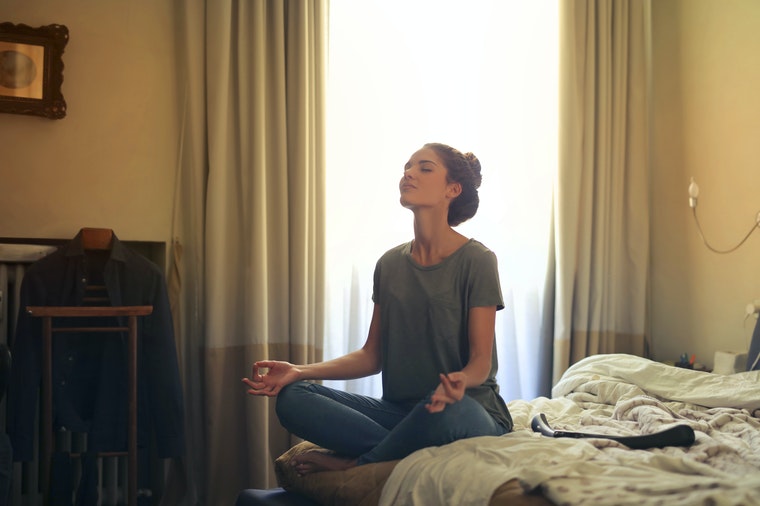 4. Learn How to Meditate
So, maybe you can't wake up and go to the gym. As a result of social distance practices, a lot of our routines have been interrupted. But you're able to adjust. It's necessary to stick to a schedule if you want to feel productive – and meditation works as an ideal start to your day.
After you eat breakfast, allocate about 15 minutes for a few moments of peaceful reflection. Find a quiet spot, take a seat and free your mind. You can set a timer if you need to complete other tasks. You'll likely feel a bit silly at first, but this process leads to a happier, healthier approach to life. For many of us, a positive outlook makes a massive difference right now.
5. Prepare a New Recipe
Whether you're a self-taught chef or rely on frozen meals, you can use isolation as an excuse to learn a new recipe. If you aren't able to head out to a grocery store, you'll have to get a little creative. Who doesn't want to pretend like they're on "Chopped," anyway?
Break out your cookbooks and choose a few options. Don't be afraid to conquer a cuisine that you've never eaten before, either. If you want to stick to some basics, you could figure out different knife skills – after all, what does "julienne" mean? Or, you can experiment with different ingredients to come up with fun baked goods. There's an endless list of possibilities.
Distract Yourself With These Productive Activities
These next few weeks won't be easy. But if we can put our energy toward productive actions, we'll be able to get through this situation.