Lending Stream challenged me to turn £100 into fun for the whole family and I said:
I like a good (logical and harmless) challenge, and The Lending Stream task was a good one!
They asked me how I could entertain my family with £100.
I had a couple of plans, but (and you will probably agree with me), it's easy to have plans: what's not so easy is to have the money to go and make those plans come true.
I had that problem.

Many think that bloggers win a bunch of money, but let me tell you: You have no idea… We don't make as much money as you think (but that will be another post).
So Lending Stream appeared and gave me £100 to entertain my family.
As previously you've read, I went Camping to Silverdale, but as we are 5, there is the trip to pay for, as well as petrol and food.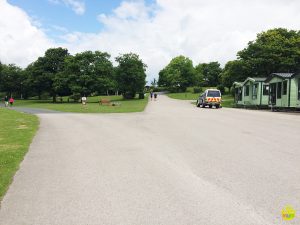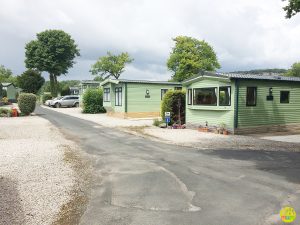 Camping in Silverdale Caravan Park
As a mother, my main concern is always the food and meals to make for my family and feed everyone in time (recognize yourself here?).
And that's exactly what I did with the £100.
I went to Aldi (which is one of the cheapest but still good quality supermarkets), and my checklist of things we wanted included:
Soya milk
Vegetables
Fruit
Baby nappies and wipes and toiletries
Snacks and cookies
Bread
Eggs and bacon
Meat for our BBQ: burgers, pork skewers, lamb kebabs, sausages, steaks and pork chops
Portable BBQs
Let the BBQ begin! We made a variety of delicious options including pork kebabs, hamburgers, sausages and bell peppers. Accompanied with a tasty (and more importantly, healthy!) salad on the side, our perfect summer BBQ was ready to be devoured by the entire family.
Our BBQ was looking pretty as you can see: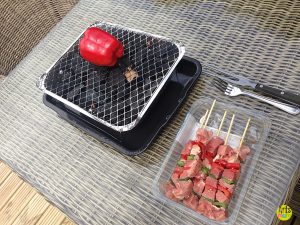 Then this happens, thanks to the predictable weather British weather!
So cooking inside was our only option: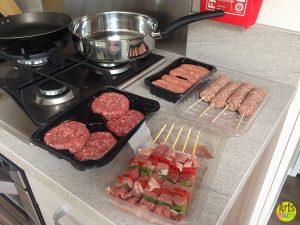 So this is what I did with £100:
Cooked family meals for 5 days, including an indulgent and varied summer BBQ
Paid for travel costs
Visited a number of places such as Windermere in the Lake District, went to pick our own fruit and buy farmers eggs (the true free range ones!) as well as other things, such as having ice creams, coffees and pastries.
Chocolate Sundae for everyone!
Visiting Windermere in the Lake District (the land of Peter Rabbit!)
Our strawberries on the pick your own' farm visit
I loved this campaign trip and I am anxiously waiting to go again!
Thank you to Lending Steam for this challenge and for helping out with my family trip.
Holidays can be expensive and when you think of how much it will cost to pay for 5 people, it adds up pretty quickly. I always find that we spend the most money on is food; it was quite interesting to learn that £100 could pay for so much whilst we were away!
What would you do with £100 to have fun with your family?