As I said previously, there is no such thing as too much information or tips when it comes to entrepreneurship or how to be successful in business. This time in our table is the successful CEO of DFVU company, Simon Terbovšek.
DFVU company contains 3 major brands as Layoners, Mazzaci, and RedLynx, and by the sight of it, it will contain many more brands, as the success of each of them is visible.
DFVU is a young, fast-growing company, employing more than 40 young enthusiastic people, striving to create a global success story that is more than just a business. In just three years, the success story grew from practically nothing, reaching more than €6 million annual revenue in 2019. Their goal for 2020 is to approach €20 million, and the current projections show that they are on the right track. Their platform covers more than 18 European markets and is expanding its global presence every week.
It is with great pleasure that we interviewed Simon amidst the pandemic, and talk about how Covid affected companies around the world, taking tips on how to grow your company and giving our readers (and us) some inspiration to go out there and make your dream happen.
Alejandra: Hi Simon Thank you for allowing us a bit of your time. Simon, your company DFVU had been growing and delivering a lot of success. With your brands: Layoners, Mazzaci and RedLynx, you are creating a set of timeless products around Fashion and Lifestyle. When did you think or how the DFVU idea started to grow and went from idea to an actual company?
Simon Terbovšek: "Everything started with me, back in 2012, when I was in a bit of a grey area, selling sunglasses without a registered business. As I didn't have a lot of money, everything was going rather slow, but then I inherited €5500 from my grandma's passing, and it was enough for a start. My biggest mistake, but also a blessing in disguise, was working alone for 5 years. On one hand, it allowed me to be independent and not be fooled by anyone, but on the other, I lacked the industry knowledge that could be gained by having a team.
On 16 January 2017 I employed the first two guys, and that year we grew to a team of six and made 4 million in revenue. Then we really kicked off and made 6.7M in 2018 with 10 more people, and finished on 14M in 2019.
This year's projection is to make 30M with already 45 employees. You might not be aware, but Slovenia has the most e-commerce companies in Europe. We spent more on Facebook ads than ANY OTHER company in Central EU, even the ones that have a population of more than 50M … So yeah, things over here are a little crazy ;). "
Alejandra: One of the things that I noticed on your brands websites is they direct the buyer towards the country the buyer is. Since I am in Europe, my question will be how do you see sales between Europe? What is your biggest sale country and what is a difficult country/region to sell (because of sale/distribution policies, etc).
Simon: "For sure, everyone wants to shop in their own language, and with their preferred payment methods, so we always adapt to the target customer, and our sites appear as if made in the country they're at. Before we step on a foreign market we always do research and prepare everything to adapt to the country specific standards and preferences. Our biggest markets are large EU countries like Italy, Denmark, Poland, and Romania. We face many difficulties with language barriers, customer support, getting to know the region, its attitude, logistics, and all the other specifics. Nevertheless, we love challenges, and nothing can stop us anymore.
Another quality of our brands is the sheer production value of our marketing materials. We have a team of highly skilled photographers, editors, and designers, who execute high-profile photoshoots. We hire stunning models, and our branding is really high-profile, editorial."
Alejandra: How did COVID-19 impact during this period of the whole company? Any tips for companies that are struggling right now and need an idea, a light at the end of the tunnel to bring and boost their brands/products?
Simon: "I always say: everything is good for something, and this is really something I believe in. I was broke, with no money, and that was great for me, as it kept me hungry & motivated. Now that I have money, I face different problems altogether, and so motivation comes back into play. So, in a way, COVID-19 was good for something, because it gave us a bit of a break, and honestly, our sales were HIGHER during the height of the pandemic than in regular times, because people were staying at home, spending money. However, we did experience some difficulties as our Chinese suppliers were absent for 3 months. This pushed us to develop a product with a local manufacturer – the TanGo bronzing cream is produced & packaged in Slovenia; the quality is amazing, and the sales are great."

Alejandra: What was the inspiration behind each of your brands: Layoners, Mazacci, and Redlynx? Your sense of fashion? Something practical and adequate that you thought was missing in the fashion/jewellery world?
Simon: "Layoners – I started out by selling sunglasses, honestly, my first inspiration was Hawkers and similar brands. We haven't really reached that level, but our sales are good, and it's an old brand that we learned a lot with.
RedLynx – long story short, bike chain necklaces were selling amazing at the time, and with the knowledge I have now, I'd get a million-dollar brand for this. So, nothing special became of the brand, but I did get a ton of experience.
Mazzaci – as said before, we were challenged by the pandemic and our competitor, so we created our own product, and made it superior – better results, aroma, packaging, design, delivery etc. – like Steve Jobs did with the mouse."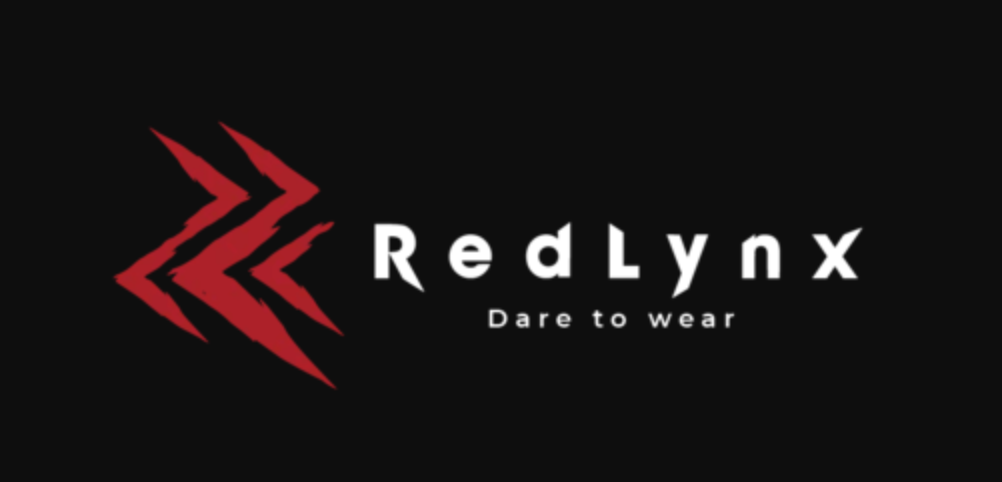 Alejandra: Do you have any words for our entrepreneurs or those that are thinking about creating something but are scared of investing/spending, have lack of ideas, and want to gather more knowledge about trading and buying? Even how to search for designers, labs or factories to produce their products?
Simon: "The fear of failure is our greatest problem. I've always said that if you really want to achieve something, you need to fight for it, go ALL IN – Whatever It Takes! – if your drive isn't strong enough, and you're inhibited by fear, you are never going to succeed."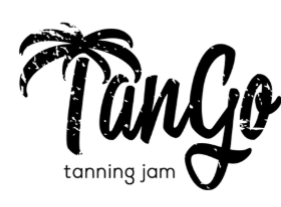 Alejandra: What is the future of DFVU? Will we see more new brands along with Layoners, Mazacci, and Redlynx?
Simon: "My vision is to become a billion-dollar company, while not employing more than 50 people – why? I love my colleagues, but more people bring more problems. I always talk with my people, and we're all still on a learning curve, and when we reach the top, we'll start earning real money.
Hence, the plan is to make something scalable, similar to brands from China like Wish, Shein, Zaful, or similar, and to also build our own, custom CRM app. So, in short, a model that is able to grow exponentially, just like we've been for the past 3 years. If you want something enough you can always achieve it, you just need to be prepared to do Whatever It Takes for it 😉 "
Thank you Simon for your strength and positive attitude.
No gallery template found!
Simon Terbovšek is the CEO of DFVU Company.