September is coming really fast, Summer is gone and kids are or are going pronto to school (parents rejoice…yaaayyy). BUT it's time to think about going back to work, offices and the old routine.
So I picked up some great options to smart dressing and a comfy but cute one.
While traveling these past weeks, I had the opportunity to try out a couple of different pieces from Femme Luxe Finery, as I have been working as an ambassador for them for a few months.
The clothing quality is good, the prices are good, and they have a wide range that fits any type of body, any pocket and any occasion.
This will be flowy fabrics, easy to fold clothing and simple pieces. Remember that accessories do 70% of the bling.
Loungewear Tracksuit
Travel in style. I love this Black Front Print Two Piece Loungewear this season. Who said tracksuits are only for PE? This is perfect to travel or to get cozy at home, or for a day out shopping. I honestly love this loungewear as beside of being really nice looking, the fabric is amazing.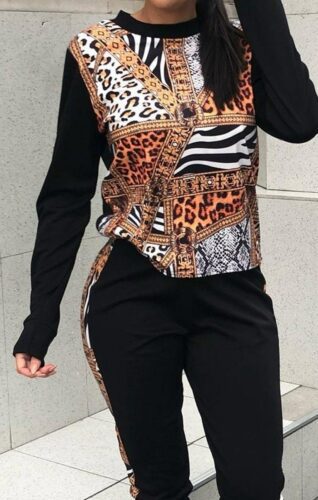 Chain Printed Long Sleeve Shirt 
That 90's shirt your mum must still have in her wardrobe is IN! My mum still has them and I love them. You have the White and the Black shirt version. But this Red one is simply amazing! I have the 3 of them!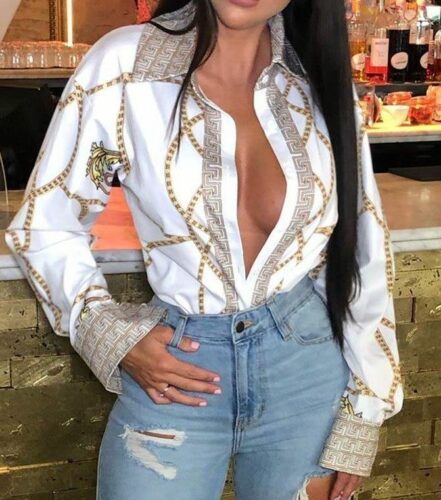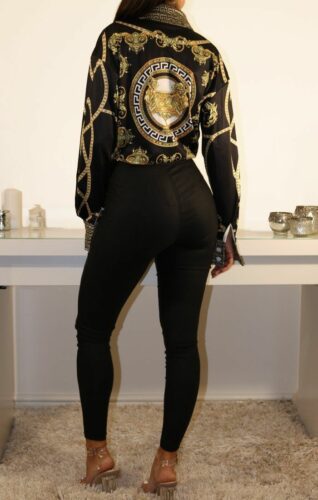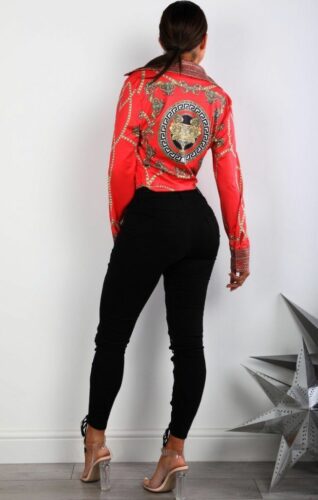 Rolled Sleeve Collared Jacket
Top up your wardrobe for any season in this Rolled Sleeve Collared Jacket. Either in White or Black, these are my favourite pieces for now. I have been using them with anything underneath. Either to work, to a night out or to go to a party, This is a piece you should have: a Smart jacket. The 3/4 sleeve makes it great to add some bling watch or bracelet.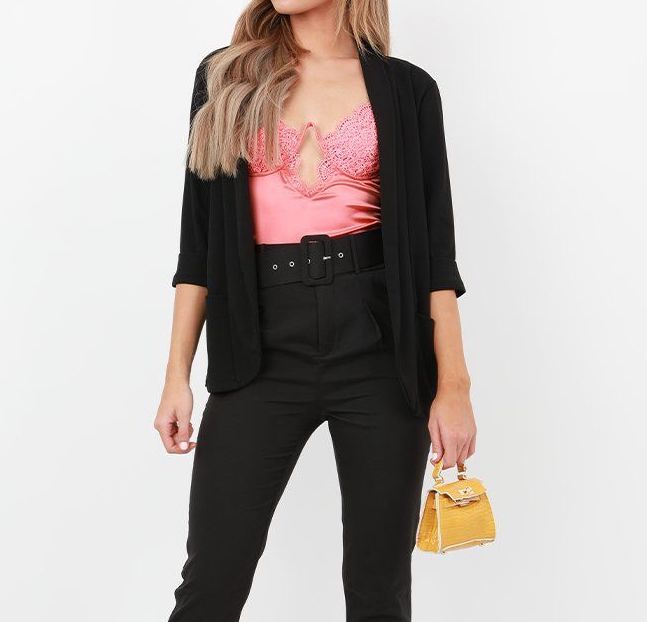 Black Straight Leg Cigarette Trousers 
Everyone needs one of this pair of trouser like the Black Straight Leg Cigarette Trousers.
Beside of being great to any type of body, it will make you look professional when paired up with a blouse and heels.
White Collared Long Sleeve Slinky Dress
The White Collared Long Sleeve Slinky Dress features a tie front belt and cuffed sleeves, making it a versatile yet smart fashion piece. I use this as a tunic or a blouse tucked in my trousers, but you will love this flowy dress/blouse.
White Ribbed High Neck Bodycon Midi Dress
here's nothing basic about this White Ribbed High Neck Bodycon Midi Dress, featuring with soft ribbed material, high Neck with the Long sleeve. Its versatile style means this dress can be dressed up or down for any occasion, to make the perfect going out look team with strappy heels, statement hoops, and your fave clutch.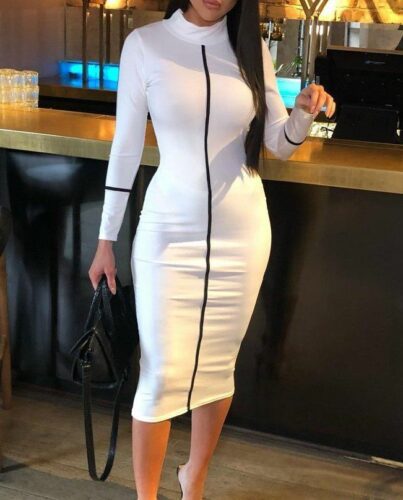 Don't forget to check my Instagram for more Fashion Inspo!
This post contains affiliate links. It won't increase any prices for you, but I will get a little commission while you do your shopping, helping Alejandra's life website to grow.