Yes it did!
JD Williams now has a beautiful Plus Size Collection, from several known brands.
And YES Plus size people like to go to the gym!
Either for toning the body or help them mentally or socially, Plus size Do like to go to the gym. Period! This is the 21st century and we are all in favour of peace and against bullying of any type, so get over with it! … and grow up!
Nowadays several brands like Nike or Adidas, make their apparel extend to new plus sizes and that is actually a superb thing.
If someone is wearing the 26 and needs to lose weight, they NEED clothing to go to the gym, so another point taken towards health.
As soon as I noticed that JD Williams had a new collection, I picked up some pieces that I am going to share with you.
My budget is a normal budget, no fancy shmancy, (as I don't actually have it to spend) but with a £100 I bought the following:
2 pair of training trousers (the 90's trend is back, full force!)
1 pair of joggers
1 training blouse
2 polo shirts
1 warm jacket
So 3 pairs of pants, one coat, one jumper and 2 polos for £100.
Nether less to say that I picked up things I could wear in the gym or for example to use on daily like for some chores (not going to red carpet… unless is running).
Now let me show you my Shopping:
Nike Crew Sweater
Super comfy sweater / jumper to use it for any occasion. Nike material is always a good one and the colour is amazing. The 2 types of fabric makes the sweater a different one and cool thing is that you have a pocket for your mobile phone on the sleeve. No need to wear an arm band while doing exercise.
My size is the 18 and fits really well.
Pack of 2 polos
Common who doesn't love pack to get their money worth? Well I do, and let me tell you they fit amazingly!
I do miss playing Tenis, and this can be my mentally objective to return to it and play ball!
The colours are great and they are really complimenting as they design is really flattering. They look good not only to train, but also with a pair of jeans, don't you think? Summer please start! My size is the 18.
Get yours here: Pack of 2 polos
Symmetric Zip hoodie
I love this warm and comfy jacket. I literally had one like this is the end of the 90's, very very similar with wool inside, just like this one.
Love the fact that the zip is not the normal "centered" one, and this jacket is great after training and coming home or to wear at home or use daily (when the warmer weather, of course, lets me). This is size 20, even though I am an 18, but i thought that it had the interior fur, and I was right. Buy a bigger size than you normally wear.
Get yours here: Symmetric Zip hoodie
Pack of 2 woven pants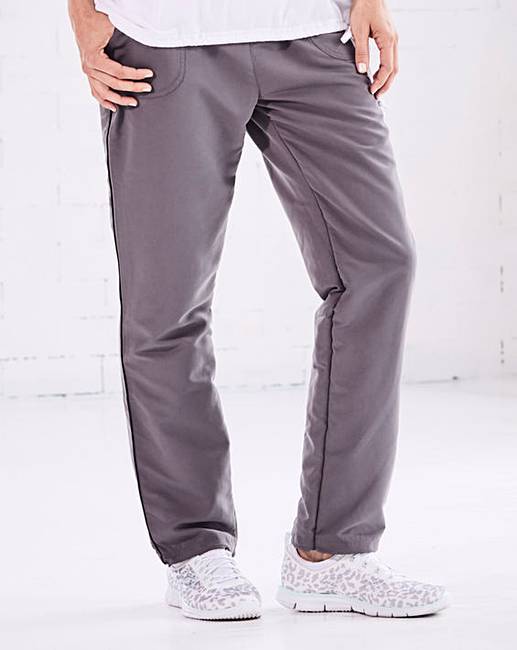 Every 90's person had at least one of these.  Normally with a lateral line, these would fit (back then) to go shopping or to School PE (physical education) or gym. Here they are again. You can see many influencers and blogger with them, wearing them proudly (insert big LOL here).
Now, I am a size 18, and got these on size 20. remember that they are NOT elastic or flexible on the bottom or in the legs. They had an elasticated waist band which is cool, I could say that if they had a cord inside would be great also, but that's it. A great pack for £9.99 for 2 pants. They are in Black and dark grey (greenish grey??), which fits to anything and any colour, and are very comfortable. As they are a size up, they fit well in the thighs and bottom but are a bit big on the legs. About the length don't worry. on the ankle, just when the leg ends, you have a cord to adjust to whatever you want.
Get yours: Pack of 2 woven pants
Jogger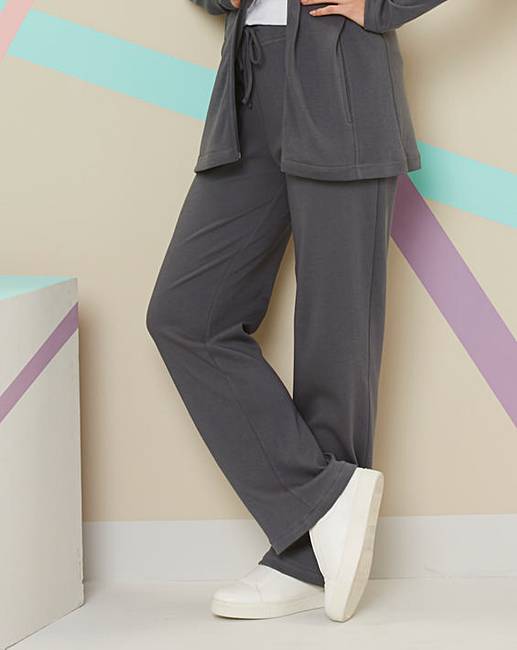 The classic Jogger in dark grey / greenish grey (sorry I actually am color blind regarding greys), is a simple piece that is comfortable to any comfortable occasion or to train. You have several length sizes, mine is size 18, in 27 inches and fits really well, no need to seam anything, with a cord in the waist and 2 front pockets. Easy and affordable.
Get yours: Jogger
Have you got anything from JD Williams Plus Size Collection? Let us now below on the comments!