Summer is getting burning hot in here!
Than goodness, we can wear enough to look good, and get all that sun (but be careful and wear sun cream everywhere, do not forget to wear in your face…like always, even indoors!).
While (not) travelling these past weeks, I had the opportunity to try out a couple of different pieces from Femme Luxe Finery, as I have been working as an ambassador for them for a few months.
The clothing quality is very good, the prices are good, and they have a wide range that fits any type of body, any pocket, and any occasion. Check online or download the App (tip: you get 10% off when you install it!).
First of all: Be safe
What a splendid idea from Femme Luxe: making masks affordable, reusable and nice to wear!
Here are some of the types of masks you can find:
Ribbed Loungewear
Ribbed fabric is back on trend, with the 90's look. You can see colours like Rust and Black (giving that grunge and Goth look), but this gorgeous Ribbed Loungewear, with or without pocket details, with or without palazzo pants, are so soft and breathably cool made that you will want one in each colour.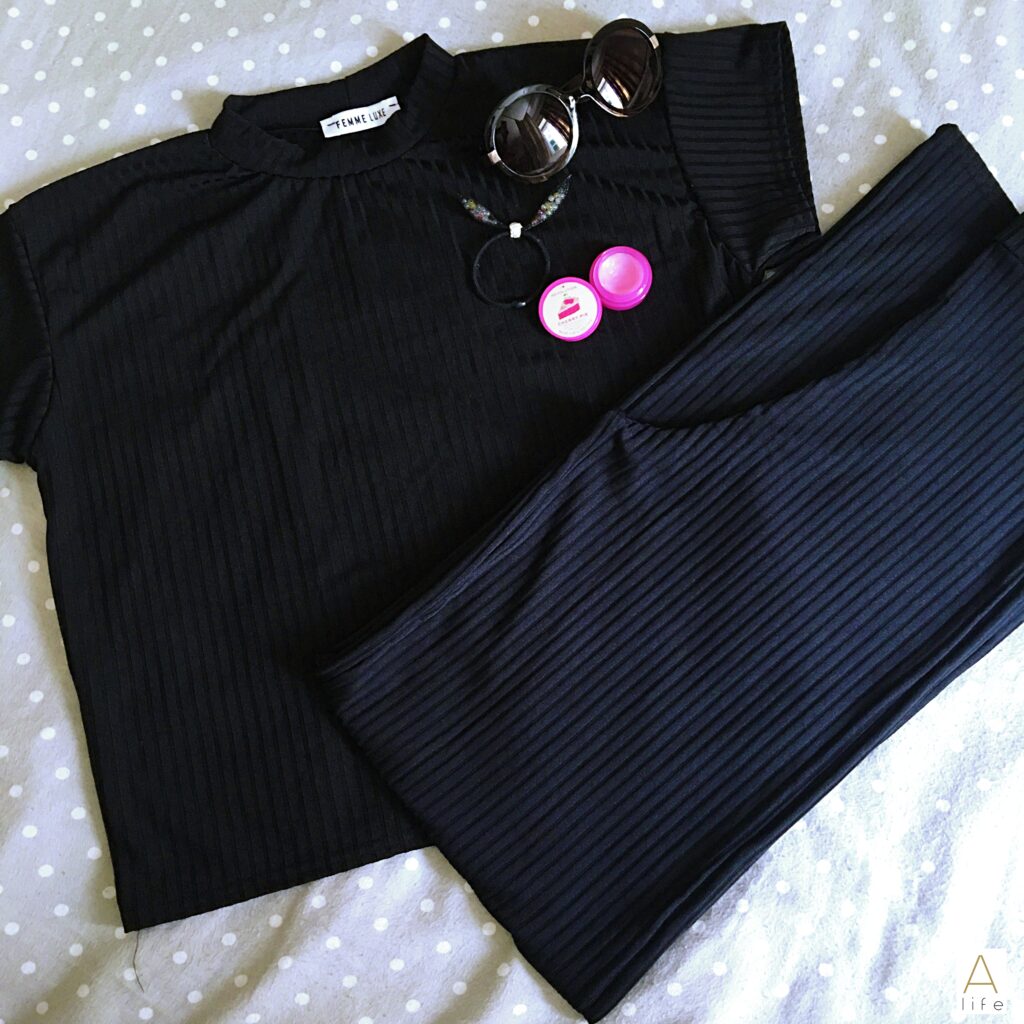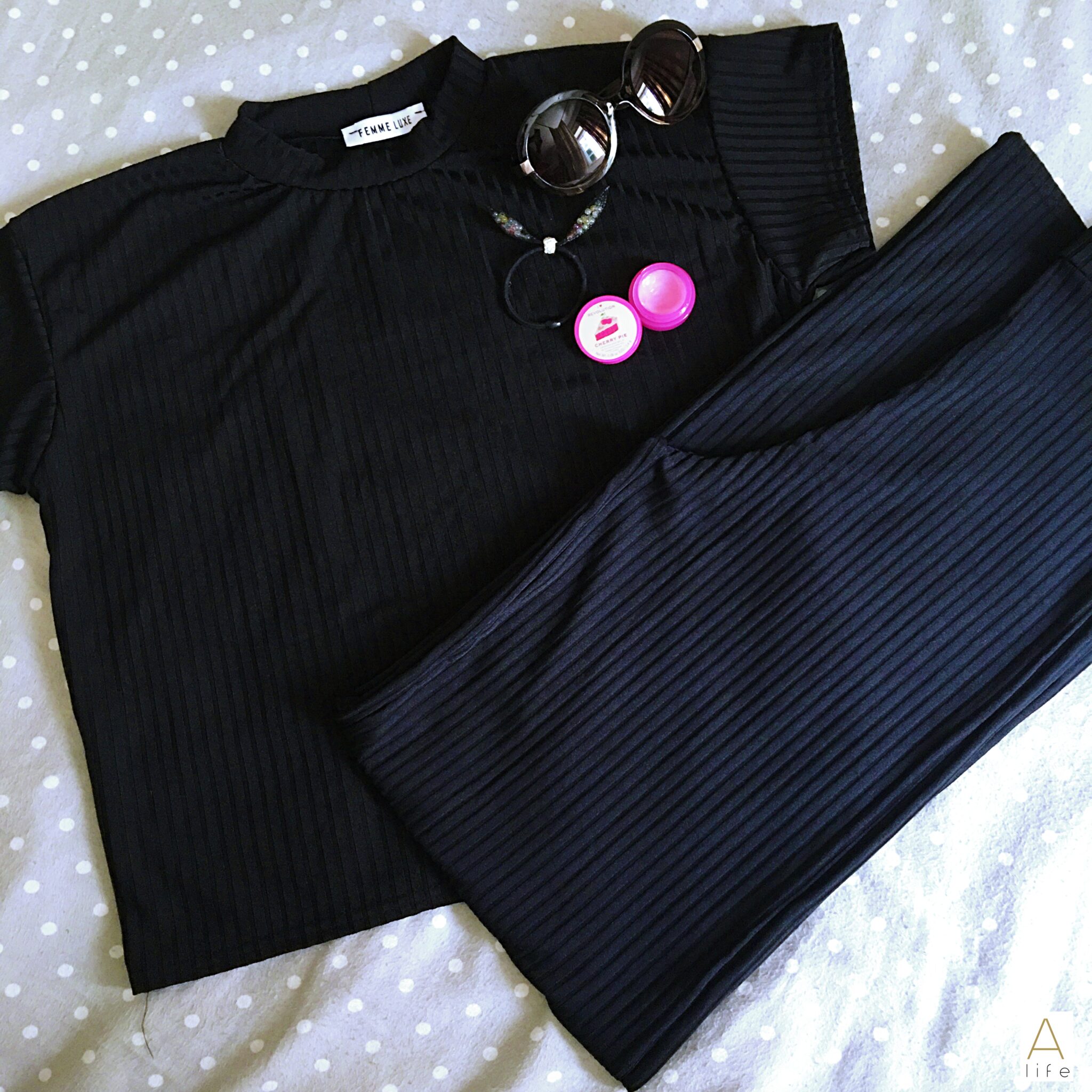 Getting my inner Goth to be alive again!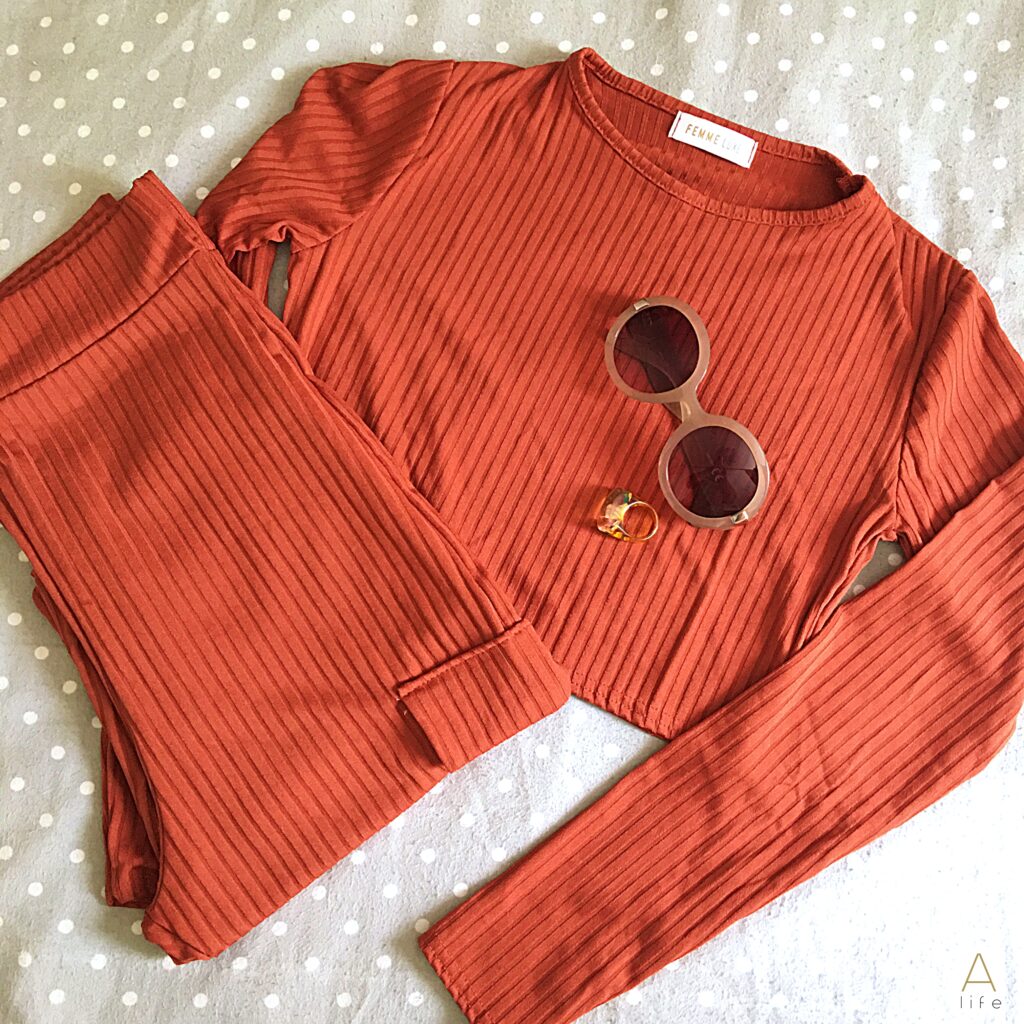 Get those resin rings out of the attic!
T-shirts inspo for the beach (or garden)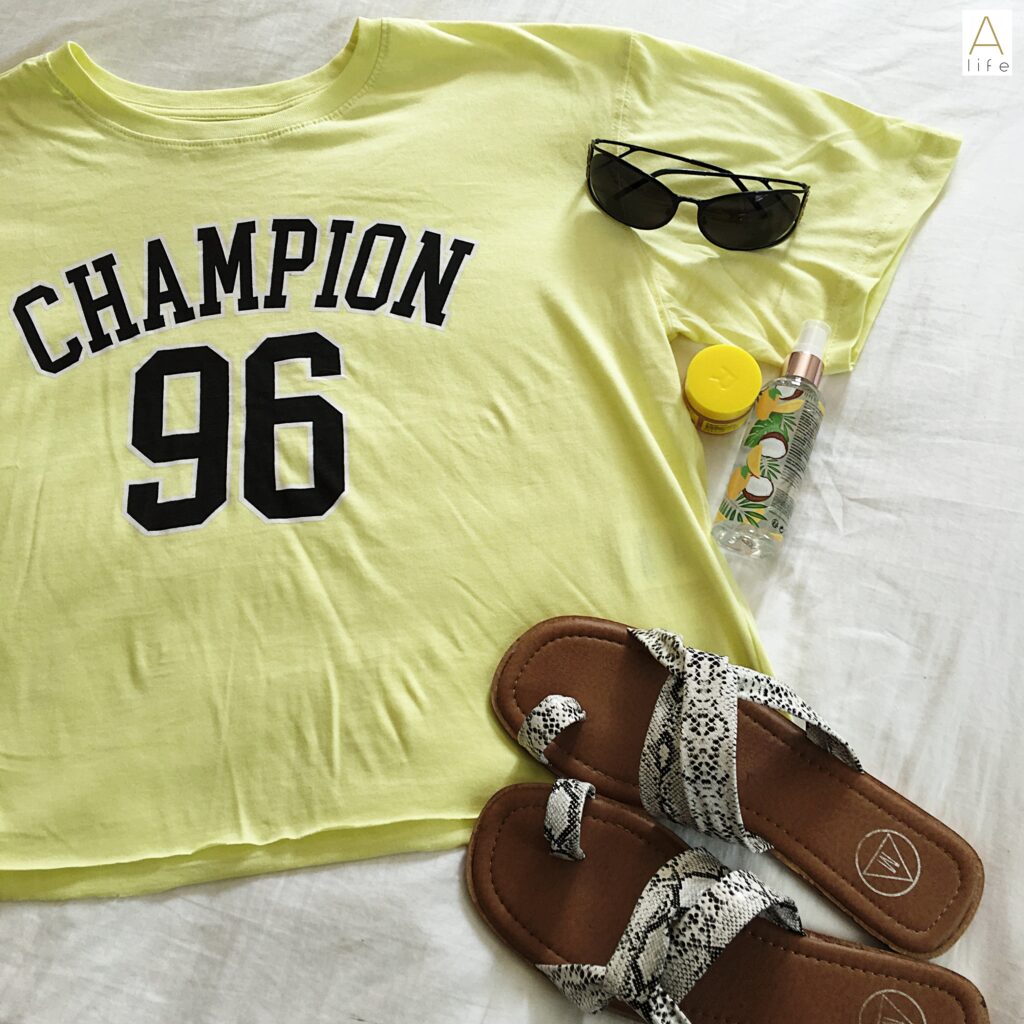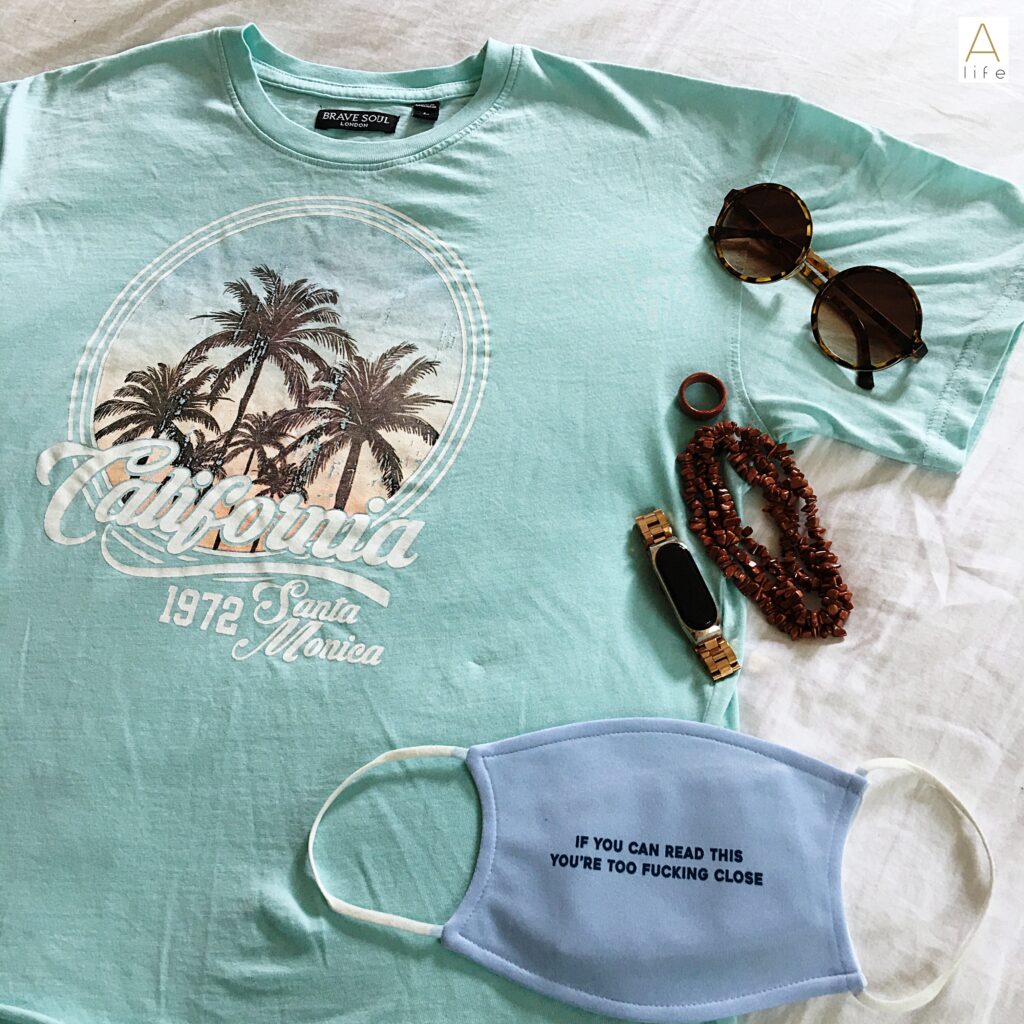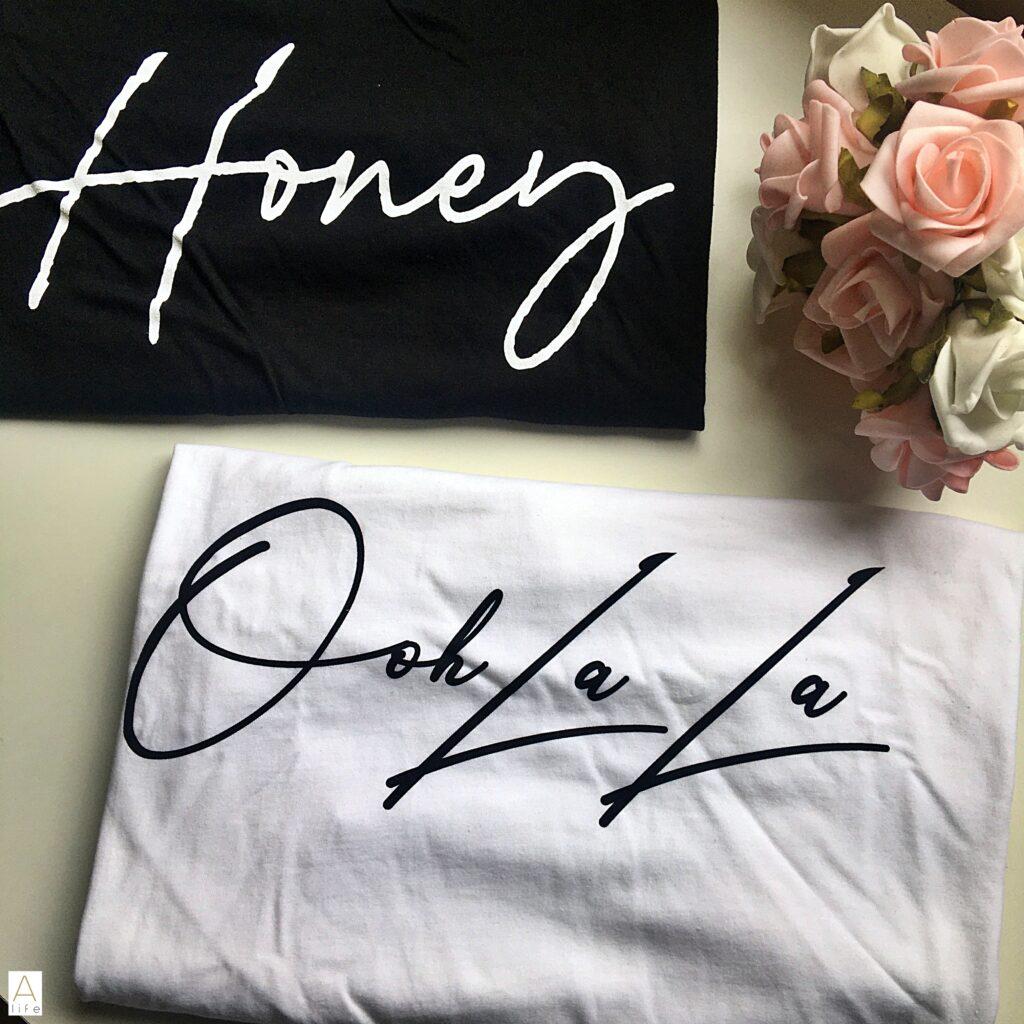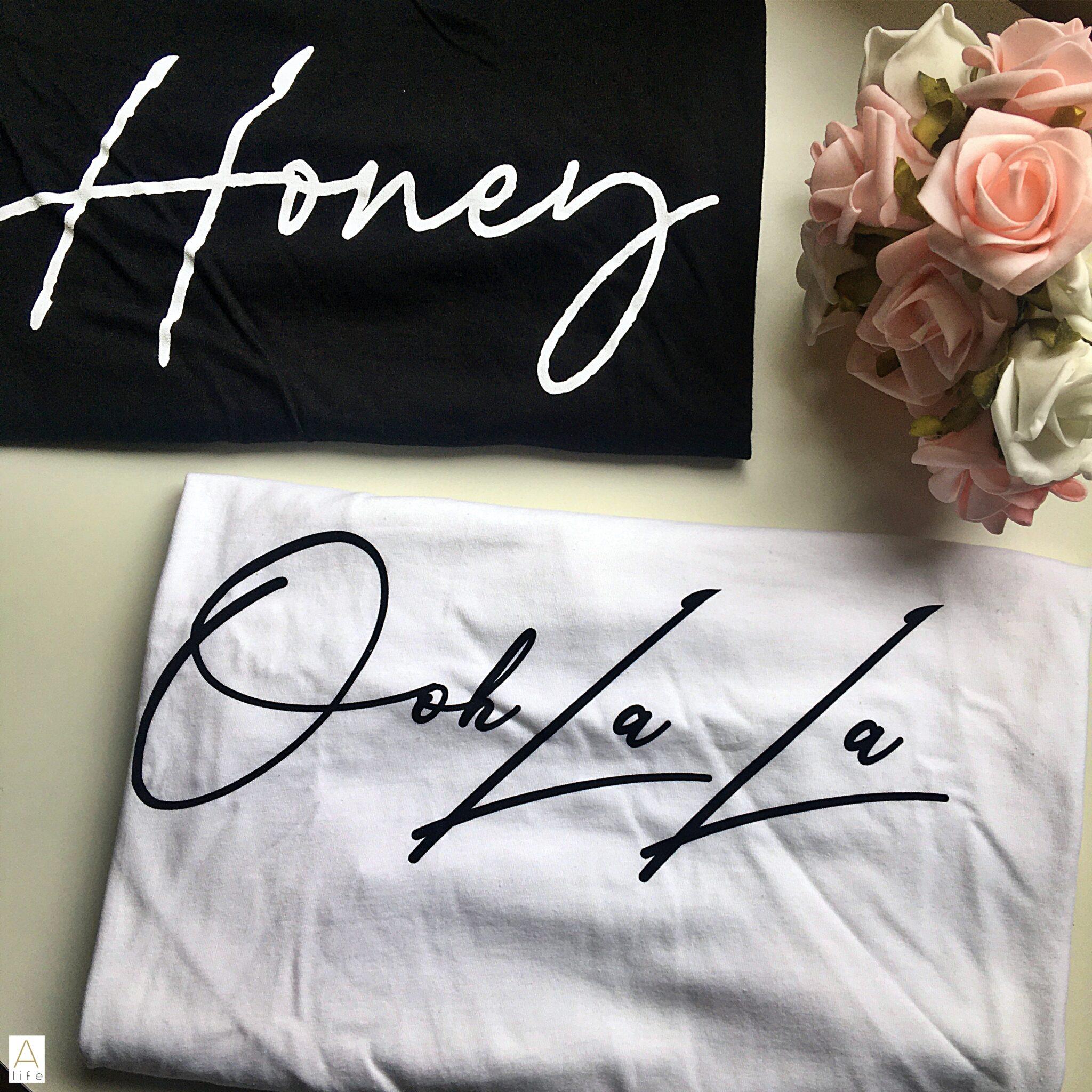 Be bold with the shirt sayings.
Get that Hoodie 
…or should I say the Hoodie and Shorts set. Great for those walks in the park or to take to the Beach. I am just taking some old school photos to share later on the 'gram.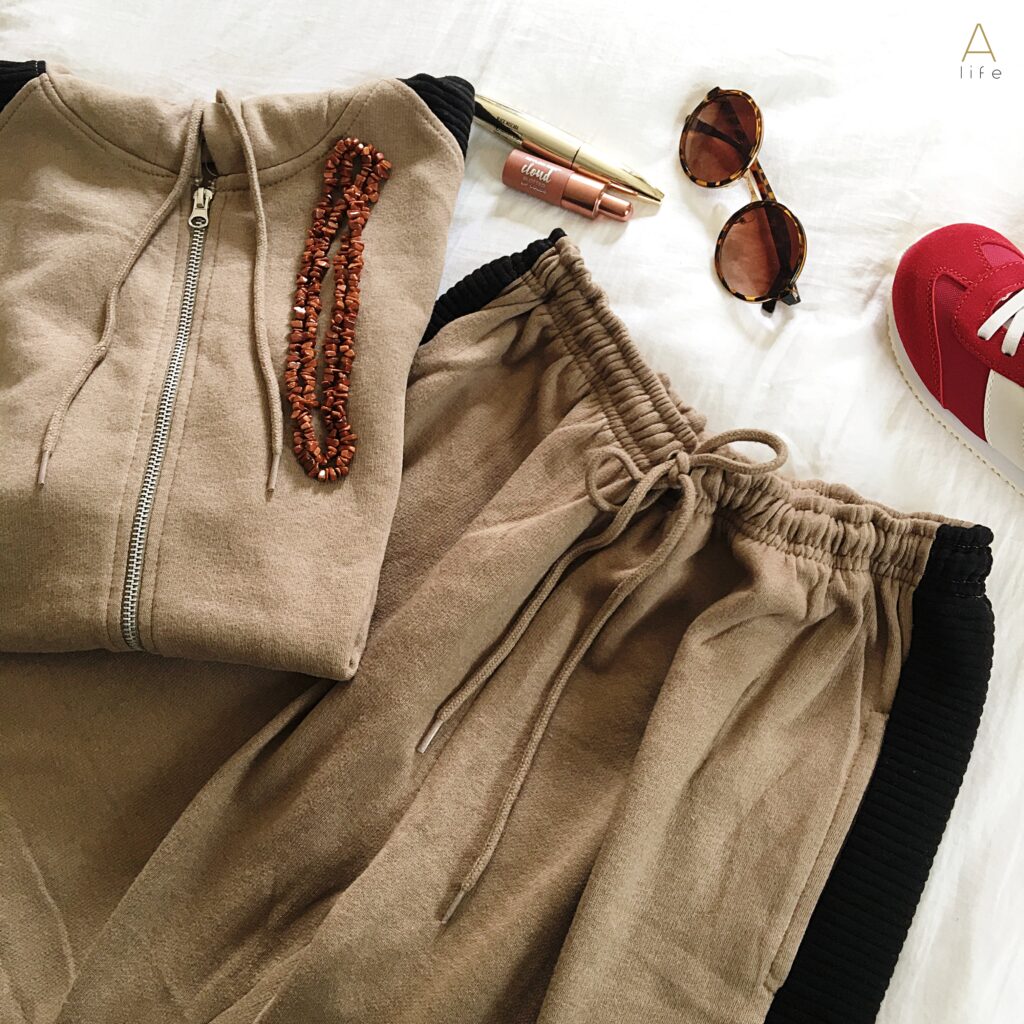 Shoe Alert:
Back to square one people! (pun intended), square shoes are back this year (which has been a square one…).
Lovely sandals with a bit of a heel.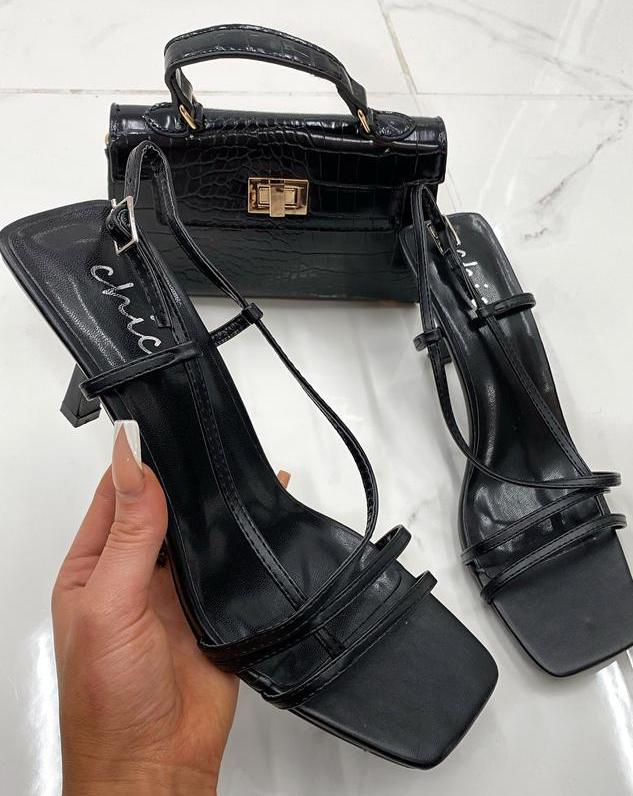 And Bag Alert:
Cute little Khaki Chunky Chain to fit any summer outfit.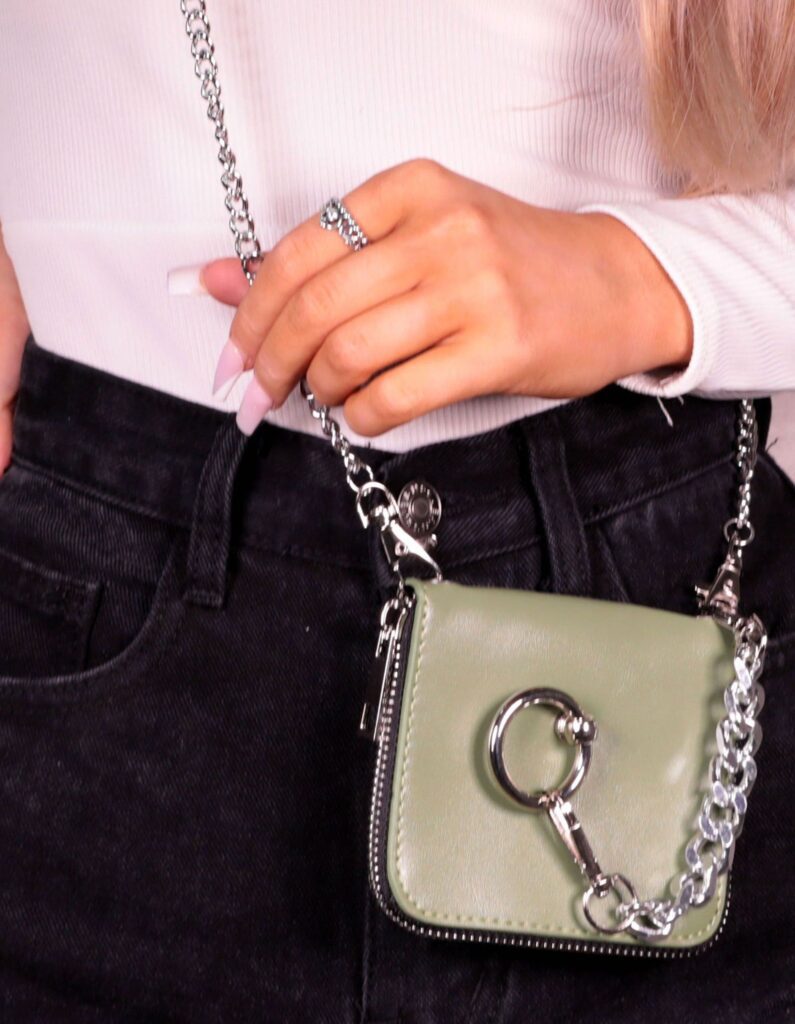 Don't forget to check my Instagram for more Fashion Inspo!