We are in the middle of September and the weather is definitely not the same as, for example, 10 years ago.
In many places there should be colder and vice versa. But even the climate change is very real and we now can see it really how it is, Fashion brands still release the AW (Autumn/Winter) and SS (Spring/Summer) collections.
Buying online is now even more common with online retailers adding the measurements of the pieces online, so the client can buy with more confidence, which is really appreciated by clients.
Here are some of the pick for this AW '22 and don't forget to pick your favourite Fashion picks of September.
Dresses
Autumn means dresses and new parties to attend. And yes, School runs also look better with a dress.
From light weight fabric, to a combination of a bodycon with a warm coat and a belt. Remember that dresses, depending on the event or weather, can be paired with boots, flats, heels or even sneakers.
Jackets and Coats
One of our favourites here at the AHQ. From faux leather, Blazers, cardigans, shawls or Parka's, we love them all. The biggest trend this year is definitely the faux leather blazer. The 90s are calling, and back then using leather was a statement. Nowadays, and for the more conscious, faux leather makes it back to our wardrobe.
Tops and Blouses
Back to work or back to School means new wardrobe pieces. Short or long sleeve, warmer materials as jumpers or camisoles, these are our picks to you. For now we are wearing jumpers and make no mistakes: that bow blouse looks great!
No minimum required. Enjoy and shop our picks.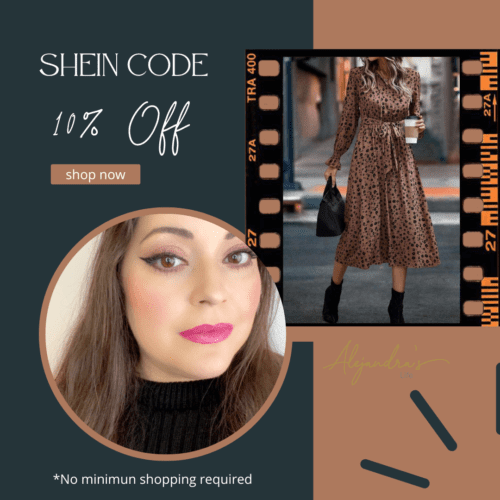 Source credit for images: Shein UK.