The problem with fashion is that it changes so quickly, and that new dress or top you bought just a month ago could now be outdated.
There are some clothing items that are timeless though, and with the right accessories, you can always be wearing a fashionable outfit.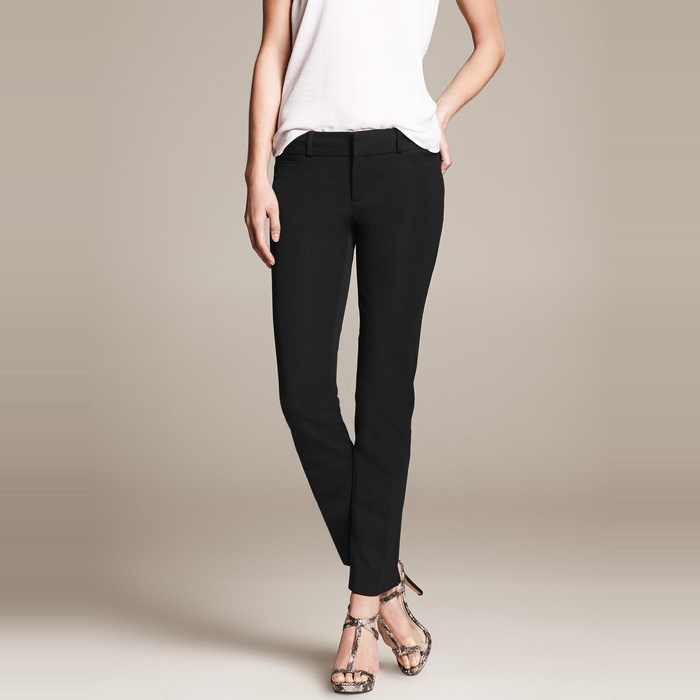 Black Ankle Pants
These are a great alternative to jeans if you need to be a bit more dressed up. You can wear them with absolutely anything else you want and be certain that they will look the part.
Belts And Scarves
Belts can make a huge difference to the way you look. They come in all sorts of thicknesses, materials and colours for you to dress up your outfit. They can be bought so cheaply that it is worth having a variety of them in your wardrobe. The same applies to scarfs, which can help to create a totally new look just by wearing one hanging from a belt, or on your wrist.
If there should be a really expensive one you want, perhaps because it is real leather, you could see if you can get hold of some shopping voucher from the likes of Netvouchercodes.co.uk to help bring the cost down. These vouchers will, of course, work with any clothing or accessories you want to buy.
Footwear
What you wear on your feet is often dictated by the sort of day you are expecting. Do you need to go for comfort because you will be standing a lot, or for looks because you are out to impress. Make sure your shoe collection includes a comfy pair of trainers, a pair of ballet flats, some black court shoes and some strappy sandals, a flat pair and a healed pair. With this collection of shoes, you will always have the ones to suit the occasion.
Black Dress
A black dress is a must for every fashionable woman's wardrobe, whether it is a mini or maxi, does not really matter. With your black dress as the basis of your outfit you can do wonders to make it very formal or a more casual out if that is what the event demands.
It is easy to add colour with a scarf, which does not have to be worn around your neck, a glittering belt, some jewellery and the right shoes. Finish the outfit off with a bag that will complement everything you are wearing. You will look the part for whatever occasion you are attending.
Jackets
There are two jackets that will go with almost any outfit. A classic blazer, like this one from Gap.co.uk and a short leather jacket between them, will have you covered if the weather means you need the warmth of a jacket while you are outside. These should both be included in any wardrobe, and are well worth the investment you will have to make to buy them.
Jewellery
Delicate or big and bold, you need to have both. Different situations will mean that you want to wear a variety of jewellery and you do not have to spend a fortune to get yourself quite a large collection to choose from. Dress jewellery these days is so good, you do not need to buy gold or silver for your jewellery to be the perfect accessory for your outfit.
With these items always available, you'll always be able to look your most stylish best.