Brand new series with an edge: Haunted Hotels was the chosen new series (chosen by you) on social media with a whopping 90% poll vote!
And here we have the new episode, starting with Portugal.
When I was researching some hotels, where you can actually stay, some of the hotels are pretty obvious that I am going to write about them, I will try and make them all around the world, but for the first article I decided to add one with a story related to me.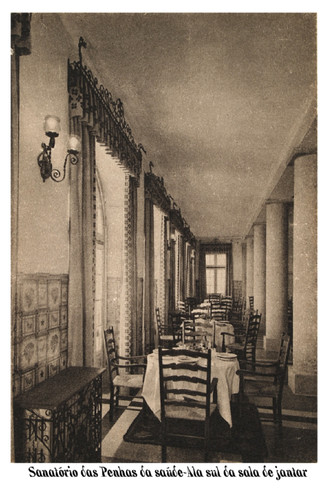 Serra da Estrela Hotel (or hostel to be more accurately translated) is situated in a place I knew it was haunted way way before this crazy year.
Back in the early 90's, I used to go to Serra da Estrela with my parents, uncles and cousins, to have at least 2 weeks summer vacation. We lived in Lisbon and my uncles lived near Serra da Estrela, and we would rent a house there and spend our days playing outside, building treehouses, (fighting….because cousins), and having fun.
BUT as we were living in different cities, we get different routes to reach the rented house. Me and my parents always went through the side of Covilha (near city of Serra da Estrela) and we often passed by this old abandoned hospital (I didn't know what it was back then, to be honest, this new hotel came across my first searches on haunted hotels in Portugal, I didn't knew it was a sanatorium and that it has opened recently as a 5 star hotel… coincidence??).
To me that building was always spooky and I never wanted to look much from the car window to it, and every time we went through that route I always avoided looking at it. To be honest, I dreamt a lot about that building, and to also be honest I have a secretively love for haunting buildings since that… I was too little to know stories about it… until today that I am writing this.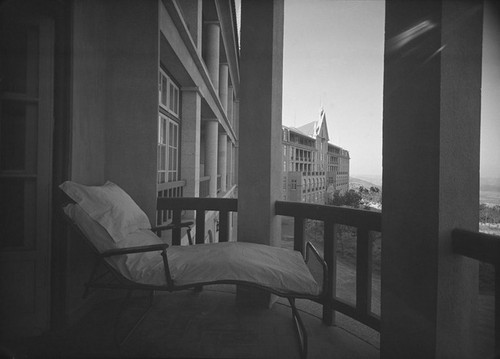 Sanatório dos Ferroviarios Penhas da Saúde (Penhas da Saude Sanatorium)
Projected by architect Cottinelli Telmo in the 1920's, and built with the sponsoring of the Caminhos de Ferro (Portuguese Railroad company), this sanatorium stays in Porta dos Hermínios in Penhas da Saúde, near the city of  Covilhã, at 950 meters of altitude. The aim was to be a plac for Tuberculosis treatments of their employees. These could benefit of the location in a clm place and the good air that the Serra could do, being part of a net of 11 existent sanatoriums in the beggining of the 20th century.
It took 8 years to be built (1928-1936) and remained closed many years after, related to strange and adverse circunstamces related to CP (Caminhos de Ferro). This building would then be rented to the Portuguese Association of Sanatoriums, with the condition to receive all the patients in need of an altitude treatment, having at least 50 beds for the Nacional Tuberculosis Assistance association.
The staff was run by Spanish Nuns with absolutely no medical degree or knowledge, beside of course doctors.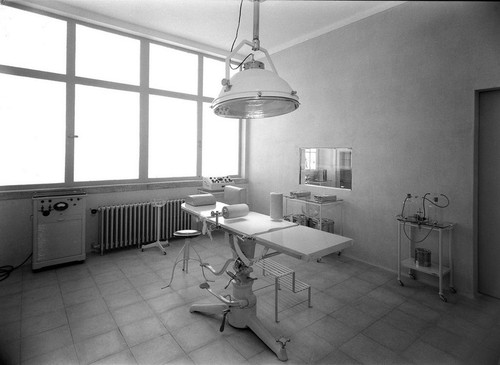 As most things happen (unfortunately) the majority of wealthy patients had access to a good treatment. This doesn't mean that the sanatorium didn't accept the lower classes, they did, the thing is that better rooms, food, and certain treatments were only for the rich.
With the start of anti-tuberculosis chemo treatments, in 1969, by order of the Health Ministry, this sanatorium had a closing order.
After it's closure, the sanatorium continued to operate under the surveillance of a couple, 2 of its old employees that remained to make the place habitable, and run the space with all its splendor to accommodate more than 700 people "the Returned" (Portuguese emigrants that flew from Africa without practically nothing, afraid of conflicts that were happening at the time, Portuguese colonies wanted the independence which leads to internal wars and rebellions in Angola and Mozambique).
Many of the "Returned" re-started their lives, others put an end to their lives in the sanatorium (by grief of losing everything), and by the end of the 80's the building was alone, degraded and abandoned.
Sad story (among many of them) this huge imposing building, once so posh (for some) was sold in 1998 to ENATUR by the symbolic price of $1! Such was its state of degradation.
Note: as any good horror movie (and common sense as well) is that sanatoriums had 2 faces. And health can take a toll on the mental part. Many treatments were very chocking, others were trials to start new treatments, and many died of tuberculosis and other types of problems… You know what I mean.
Pousada da Serra da Estrela (4 star hotel)
This newly remodeled Hotel opened its doors in 2014. Redesigned by the known Portuguese architect Souto Moura, you can now book directly or through Booking, and they say about it:
"Set on a hilltop on the edge of the Serra da Estrela mountains, this tranquil hotel is 7 km from the Museu de Arte e Cultura and 14 km from Vodafone Ski Resort.
Warmly decorated rooms feature panoramic or garden views, free Wi-Fi, flat-screens, and minifridges. Some upgraded rooms have sofabeds, while others have whirlpool tubs and/or Turkish baths. Bright suites add separate living rooms. Room service is offered.
Meals are served in an elegant restaurant with granite columns and arched windows. Other amenities consist of an outdoor pool, a game room, and a garden, as well as a spa offering massage treatments, a sauna, an indoor pool, and a gym."
Will you stay in there after all you read? I am dying to go there now! It looks wonderful and who knows what experiences can happen.
Side by side Pictures (with Extra pictures):
Video from 2010 about the state of the building (in portuguese)
Sources: Google, Covilha Blogs
Pictures were used from Google, if you own or know who owns them, please get in touch so we can give the proper credit for them.