By Sally Norton
Summer has arrived. Even though you might have completed your spring cleaning and decluttering on time, there are still a few things you need to do to maintain your house in tip-top shape.
Living in an organized and clutter-free space will help you feel happier and more relaxed.
Make use of your lazy summer days and complete some quick decluttering projects that will help you achieve that peace and happiness.
Where to begin
Before you begin organizing your household and using decluttering tips and hacks you need to plan the tasks at hand and create a schedule. You should take your time and think carefully about what exactly needs to be done and then prioritize the tasks that need to be completed first.
Create a detailed cleanup plan
Start by writing down all of the problem areas in your home, and the tasks that need to be done in those particular areas. Try to estimate the amount of time needed to accomplish each task realistically. You should start with the easier and less time-consuming tasks.
You've got the entire summer to complete your decluttering projects, so don't rush them. This will help you achieve your goals and hopefully, you will do so stress-free.
When you are creating your decluttering plan you should consider going room by room. Once you finish a room you will have the feeling that you have accomplished something and this will motivate you to go on.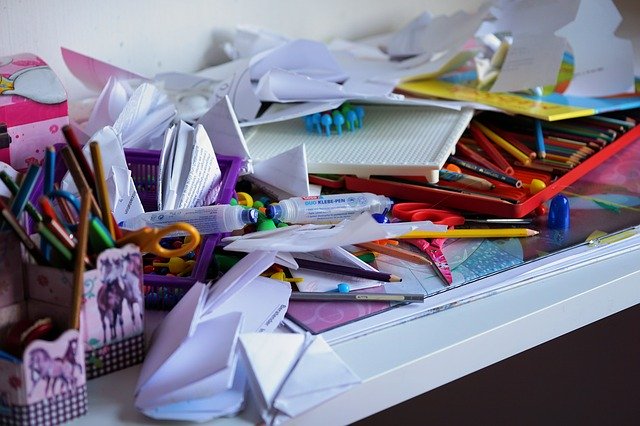 Decluttering principles
There are some rules that you need to follow no matter what time of the year it is. When going through your belongings and deciding what to keep, you also need to decide what you are going to do with the things that you don't want.
Giving the items that you don't want to keep to a charity or your friends are two options you should consider. Summer is also the time of garage sales, so you could try to sell any items you think you could and possibly earn some money during your decluttering project.
There will undoubtedly be some items you come across that you don't want to get rid of but don't use that often. Try to find a storage unit that is perfect for your belongings if that is the case. Storing them like this will keep these items safe until you need them again.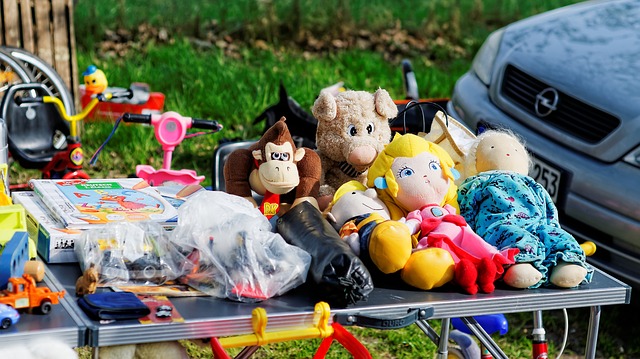 Decluttering projects
Games
The summertime is perfect for relaxing and enjoying yourself. Most of us like to play games and most probably have a stack of games in the house.
It doesn't matter whether they are video games, outdoor games, or board games, you should sort through them and organize them. There is a big market for second-hand games too, which presents you with another opportunity to earn some money while de-cluttering.
Baking and grillware
You probably enjoy spending most of your time outside during the summer and there are only a few things more enjoyable than having a barbecue. Over the years you might have acquired quite a bit of baking and grillware, so you should consider which of those items you need and use often and which you can get rid of.
Pots, lids, baking sheets, muffin tins, brushes, prongs, and other items. Do you need all of those items?
Home entry
Entryways can get crowded. Every time you enter your home or garage, these areas present themselves as the first opportunity to put your items down. You probably have an array of jackets, purses, shoes that are occupying more space than is necessary for these areas.
Move all of these items and sort them, organize the space in your entryway, and get some storage bins and baskets for keys, mail, and coins. Consider how many hooks you need for jackets and such, so that the area doesn't become crowded.
Craft and art supplies
This can be one of those team summer decluttering projects. Engage your whole family and find all of the art and craft supplies in the house and bring them to the table.
Sort through them and throw away any supplies that have dried out or are not usable anymore.
Magazines
Collect all of the magazines and catalogs in your home. Cut out the articles that you want to keep or check whether they are available online and bookmark them.
Recycle all of the magazines, papers, and catalogs you no longer need. This will probably amount to more than you think at first. It will free up quite a bit of space.
Fridge and freezer
If you want to keep your fridge fully functional and clean, one of the things you need to do is to declutter it. Take out everything and deep clean your fridge and freezer.
Take special care and check all the expiry dates and throw away anything that is out of date or rotten. Try to reorganize your fridge to keep it tidy and clutter-free.
Summer clothes and accessories
The best time to declutter your seasonal clothes and accessories is during the season you wear them. So, in summer, go through your shorts, shirts, dresses, tops, sandals, and hats.
If you have a tough time making up your mind about which items to keep, wait until the end of summer and donate or sell anything that you didn't wear.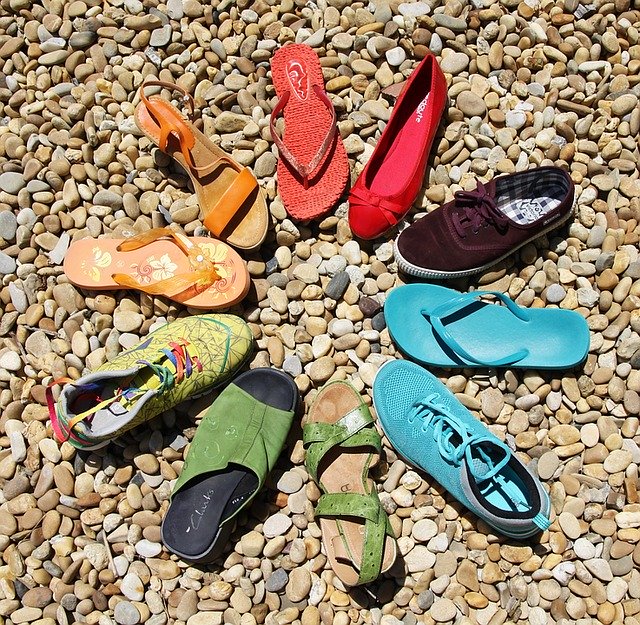 Linen closet
If you want to declutter and minimize your belongings you should try to keep just one extra set of linens per person. While you wash the one you can use the other.
This is a difficult premise to follow, but a very useful one as linen takes up a fair bit of space. Decide what goes in your linen closet and stick by it. Use bins and containers to organize your belongings.
Bathroom toiletries
Go through the items in your bathroom and throw away anything that is empty or expired. Go through the remaining items and group similar products together.
Decor pieces
It isn't easy saying goodbye to pieces of decor that you have accumulated over the years. Too much decor can become a problem though. Try to remove any small ornaments that are just collecting dust on your shelves.
Alternatively, you could store half of your decorative items in a storage container and rotate them with the items in your house from time to time.
If you need ideas for a great storage place, contact your local moving company for advice. Zippy Shell of Greater Philadelphia will happily assist you and try to help you get a good deal.
Other
Some other summer decluttering projects include:
Food storage containers
Car
Outdoor furniture
First-aid supplies
School supplies
Pool and beach supplies
Sports and camping gear
Garage or outdoor storage
Maintaining your home clutter-free is a continuous task and not an easy one. Once you have completed a home cleaning and decluttering project, the most effective option is to create a plan and schedule to help you maintain your home clutter-free and then stick to it.
This way, you will have more time to consider some actually fun summer projects like how to build the garden of your dreams in your backyard.
Sally Norton is part of Alejandra's Life Family Team