What a wonderful weekend we had!
We've been in a little town, considered part of the London plan, zone 6 to be precise, called Kingston Upon Thames.
Kingston upon Thames, frequently known as Kingston, is an area of Southwest London, England, 10 miles Southwest of Charing Cross and 25 minutes by train for Waterloo Station.
A very clean and quiet country side town, Kingston is also the home of Henry VIII Hampton Court palace and worth a visit (I couldn't go there as I didn't have the time, but definitely o my list to visit).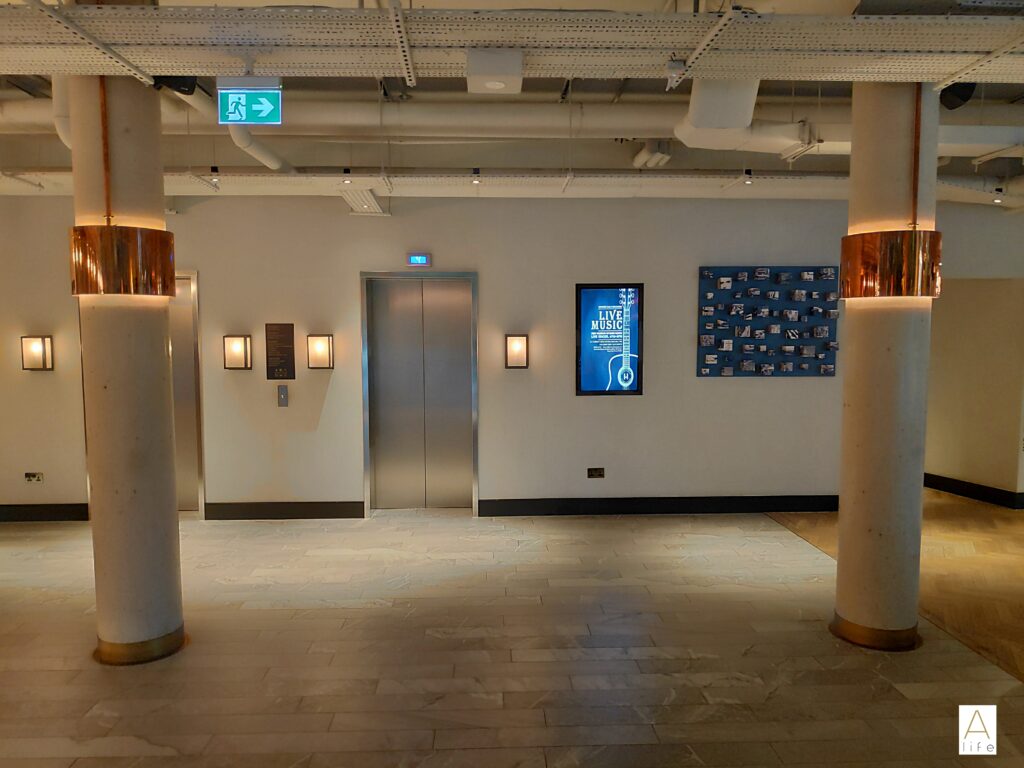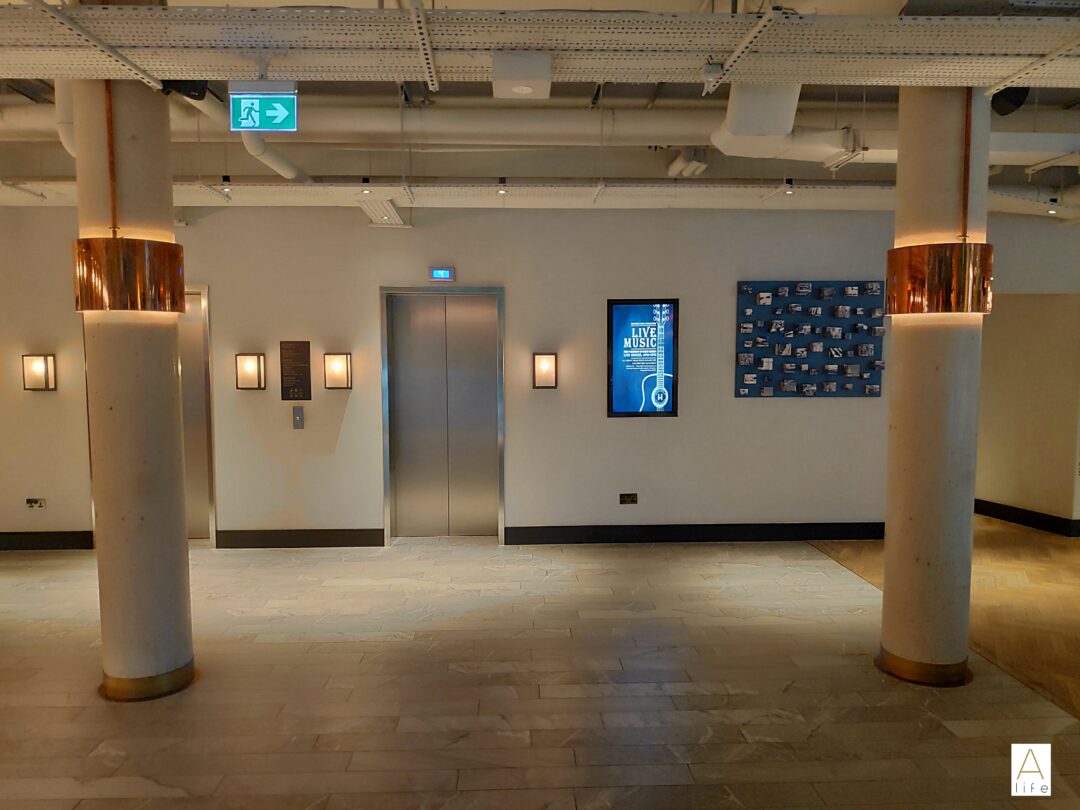 We stayed in the Double Tree by Hilton Hotel, which is literally in the city centre, with Bentall's shopping centre within 2 minutes walk and the train station is 5 minutes walking.  SAT NAV: 1 Skerne Road, Kingston upon Thames, KT2 5FJ.
The Hotel doesn't have a car park, but the nearest car park is called Seven Kings Car park (SAT NAV: KT2 5AD)and it cost £14 per 24hrs. (price from April 2019).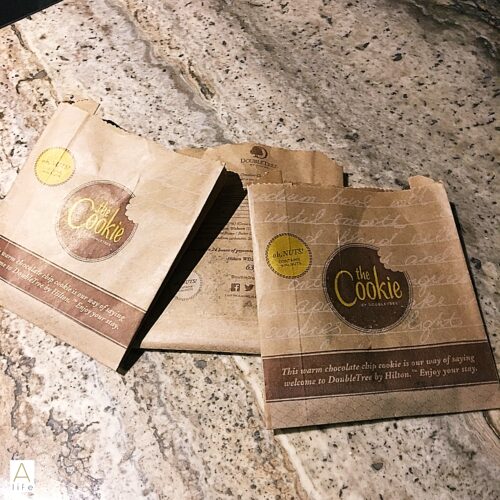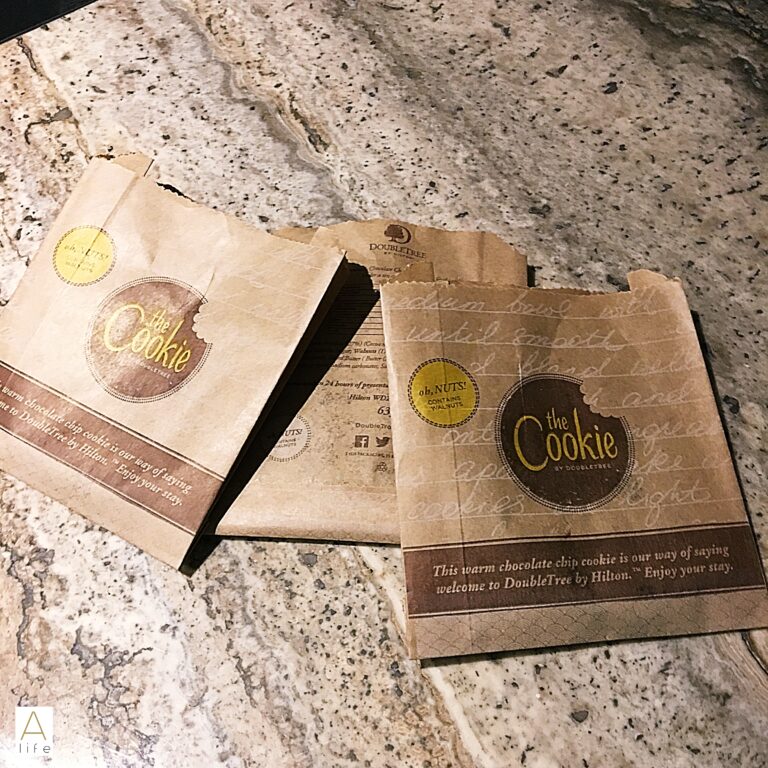 As soon as you get your car to enter your room, you will be presented with the wonderful cookies that Double Tree are known for and super tasty! Richie loved them.
We stayed in room 319, on the 3rd floor, on a Junior suit, were we had our double bed (king size bed) and the sofa transformed in a double bed for Richie.
All the rooms have:
Coffee and tea facilities
Smart TV
Phone
AC
USB plugs in the wall plugs
Free WiFi
On the wardrobe you can find:
Hairdryer
Robes
Slippers
Iron
Ironing board
Safe box
Support for large travel cases
bag for laundry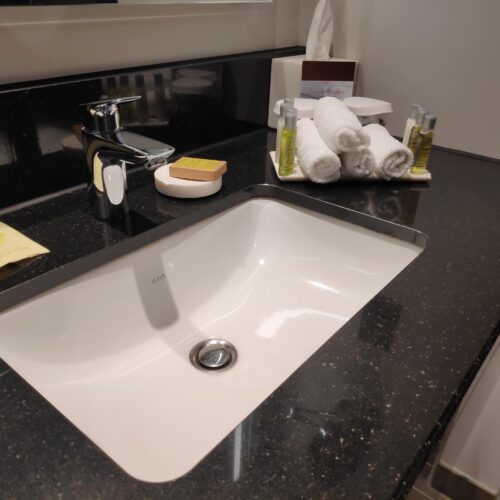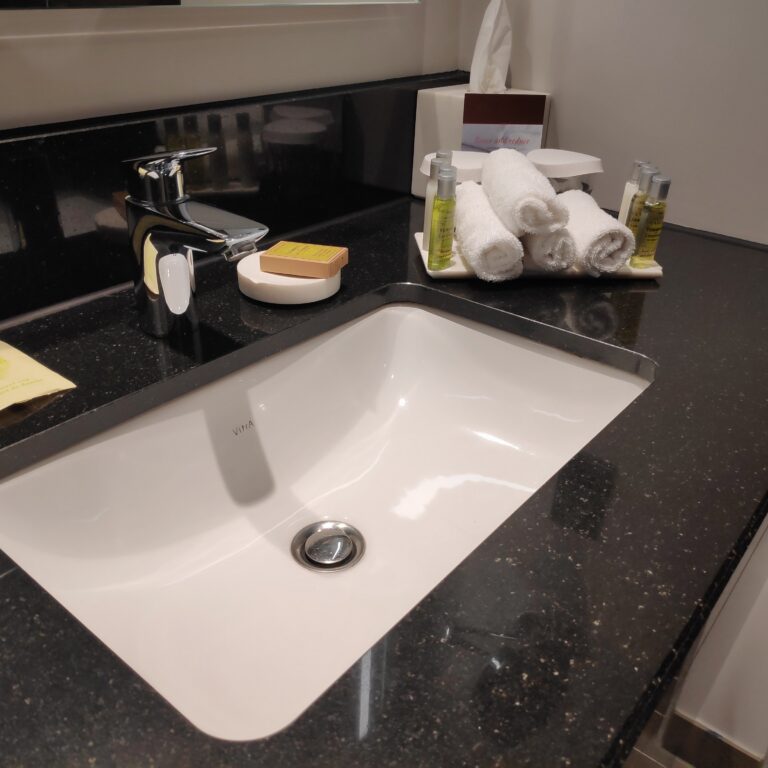 Bathroom:
Walk in shower (wonderful!)
Toiletries (shampoo, conditioner, body shower, body lotion, facial soap)
Towels
Heated Mirror
Shaving plug
Round magnifying mirror with light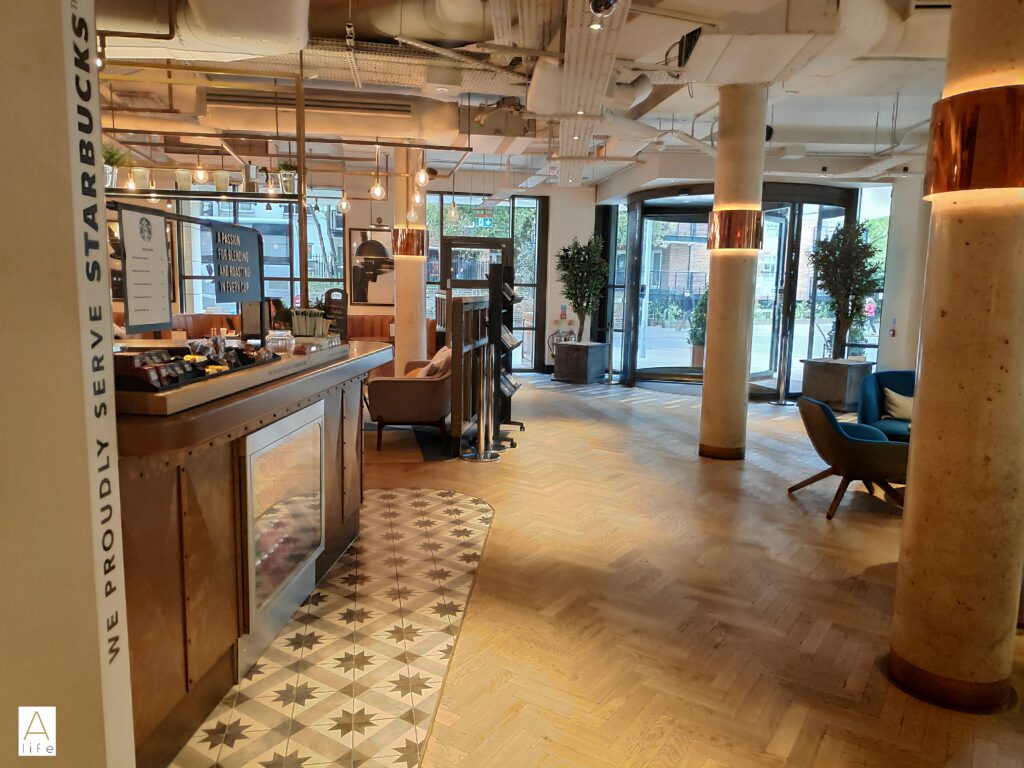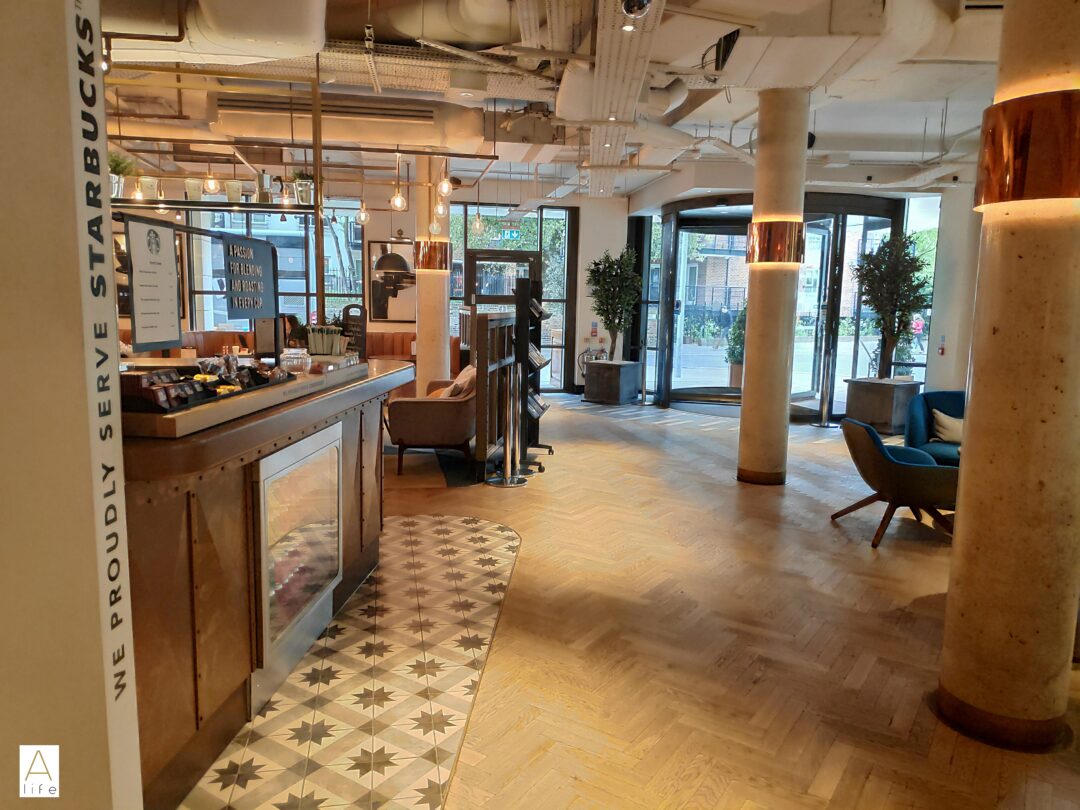 Hotel amenities:
Bar and restaurant called Hawkers Bar & Brasserie
Lifts
Family friendly
Pet friendly
Fitness Centre
Easy accessibility to Gatwick and Heathrow airports
Nearby Train to London
What to visit in Kingston upon Thames:
Hampton Court Palace (Henry the 8th palace)
Rose Theatre Kingston
The River Thames (plan a romantic boat trip)
The Bentall Centre
Richmond Park
Twickenham Stadium
Wimbledon
Room was very quiet, even thought the hotel was full. The decor is a sober modern and has everything you need in the room.
Bed was very comfortable and I loved the fact that in the window, (in each window to be precise, as I've seen other bedrooms), your window is decorated in the external area, so you can mistake it and feel you're in a ground level type of garden. Loved that!
Breakfast
I actually love my Breakfast in a hotel. By now I simply watch the options and stick to basics, otherwise there wouldn't be a pair of trousers that I could fit in. Unless the hotel has a self-serving Pancake machine, which is the case on this hotel, and I was the lady all around the pancakes and the orange marmalade and eating my pancakes like a burrito (hey…sue me!).
You have an English breakfast, a cold cuts meat and cheeses, Juices, Breads and pastries, toasts, jams, cereal and fruit and yogurts. Just choose! And of course the pancakes! If you have any allergies or intolerances simply ask the staff, and they will cater for you. I normally recommend calling the hotel when you are doing your reservation or a week before you arrive, call them and ask for anything for your allergies or intolerances, so they can be prepared for you at your arrival.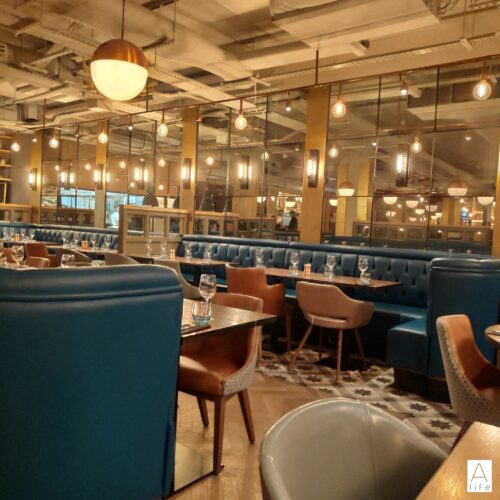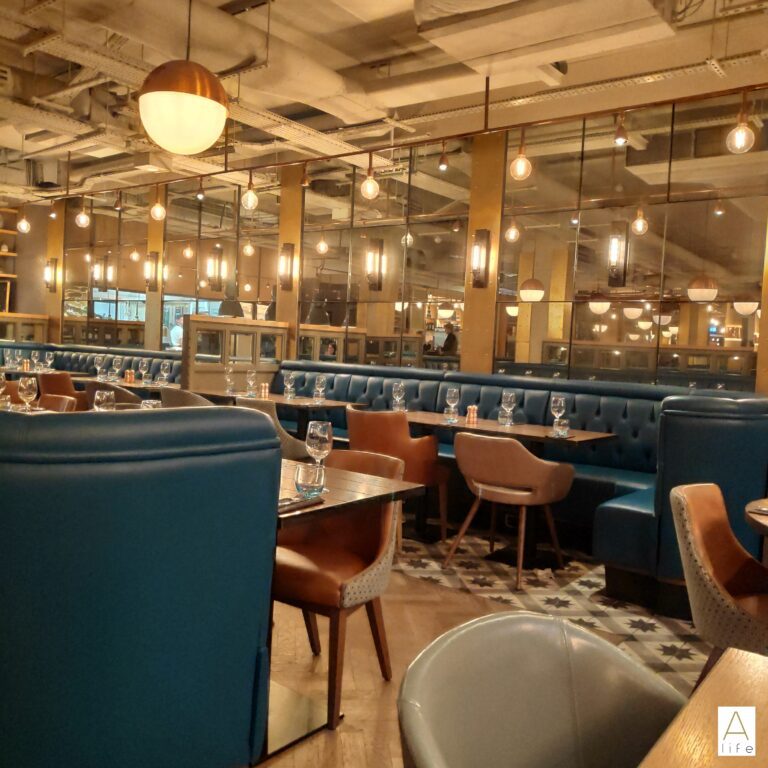 Lunch or Dinner
Hawkers's is just inside the hotel and where normally you have your breakfast in the morning. Hawkers Bar & Brasserie serve delicious food every day and has a wonderful bar if you want to grab their deal of cocktails. They have a menu well suited and a children's menu as well.
The full review on Hawkers will be online here (tomorrow!).
Traveling to London
We went to London for a fun day out by train; even though I have my Oyster, I decided to buy the travel card which for £13 you can travel by train, all buses and all underground for a whole day. Worth it!
If you are planning going to London, but want a cheaper and quiet option to stay, why not stay in Kingston. It's actually zone 6 from the Borough of London and it's so near of London and at the same time, super quiet (I am getting old…).
From Kingston train to station is 25 minutes by train to Waterloo.
It was such a nice weekend at the Double Tree Kingston, and I am missing those moments and memories. The staff was really nice and even left a little present for Richie in the room. As I normally say: Love is in the details!
The only downside of the hotel is the lack of Car Park, but maybe in the future they will arrange a car park or at leats a little discount for Seven kings car park.
Other than that it is a very nice clean place, with good food and quiet place to unwind and relax.
Thank you Double Tree Kingston for having us and accommodating us so well and with a familiar feeling.
To make your Bookings please see Double Tree by Hilton Kingston Website
Video with the Room Tour