…an experience with Dineindulge that will make you feel 5 stars.
We did feel like 5 stars, a celebrity actually, and my guests loved it!
What is DineIndulge:
DineIndulge is group that offers a unique & truly special private chef experience in your own home.
Combining a personal chef hire service with restaurant quality cuisine, Dineindulge is designed to be affordable, accessible and simple to book for anyone across the UK & France.
Whether is for a group of 6 or more, for a private dining at home or for a party with BBQ, Dineindulge can help you to organize and have more time for yourself.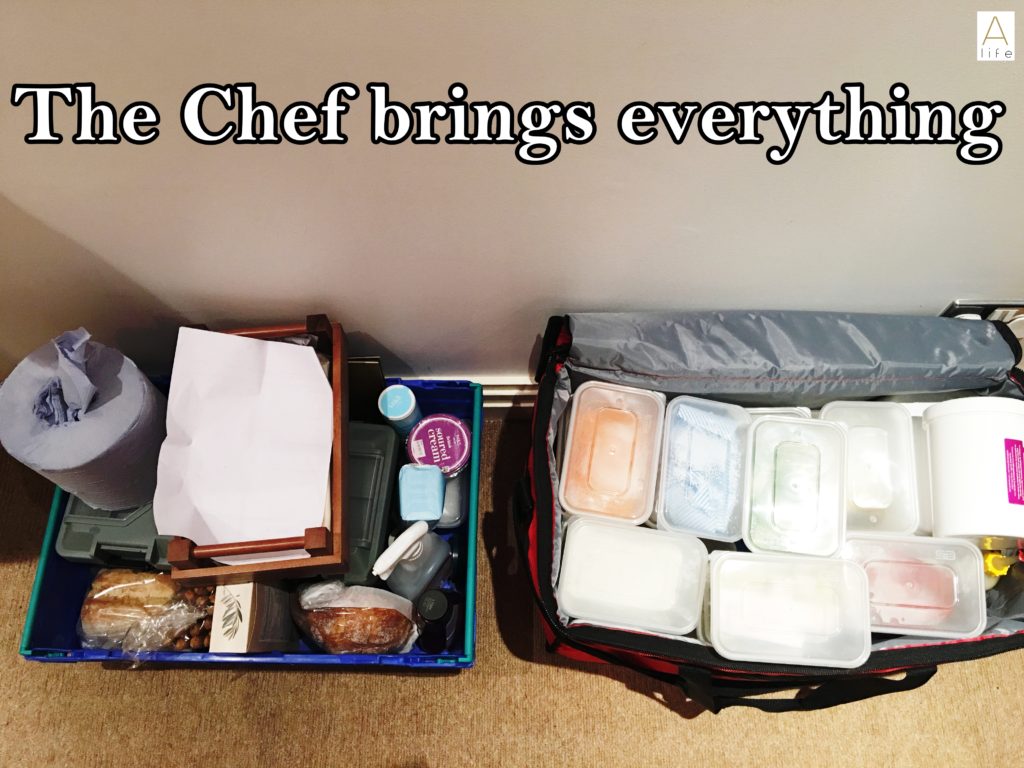 Personally, I've found Pros and no Cons regarding this experience. And after meeting the Chef, well… let's continue.
Pros:
More time for me and my guests. I am normally the cook at every gathering and party with my family. I love to cook, but sometimes it is so good to have someone to cook for you, and you can spend time with your family and friends.
Fine dining with my little one. Even though RJ is almost 3, he is actually a little bit of a foodie since we always try to take him everywhere. But as he is still a Toddler, sometimes is not easy to go to dinner, as he can become fussy and sleepy. He loved his experience and his food, while in his comfort zone.
You don't need to go shopping and carry everything. The Chef will bring all the ingredients.
You can experience a different set of menus. You can choose menus, if you have allergies or if there is a child, the Chef and the DineIndulge team will help you. They are very professional and very nice.
You can try new foods or your all-time favourite. Plus, the Chef will plate everything, and it will look brilliant for those memories (and *cough* Instagram photos to make everyone green with envy *cough*).
The Chef is not a stranger. Professional Chefs will make sure you will feel comfortable. Our Chef, Chef Bogdan, was amazing, making us feel he was already part of our family. It was having that cousin/uncle cooking, but with an excellent taste and excellent hand.
The price. Actually, when I thought about this experience, i thought that it would be extremely expensive. It's not! If you think that someone will be cooking for you in your own home, that he will bring all the ingredients and is a 5-star fine dining, prices starting £23 is nothing in comparison with restaurants that will provide you with the same. And at least you can actually see all the food that is going to be cooked and how well it is prepared. Our Chef showed us everything, nothing to hide, everything fresh.
The experience is amazing!
The Chef will make sure your kitchen will be clean and dishwasher loaded, so less work for you. Brilliant!
No gallery template found!
Cons:
I literally need a new house, a new and bigger kitchen, and I need a new set of cutlery and plates! (private joke with the Chef)…
No Cons…AT ALL!
Our diner was for 4 people. My mum was with us on holiday, and even though I was out and about with her, and since it is almost time for my mum and RJ birthdays, I decided to give my family a little diner, intimate, with great food, great wine and be comfortable.
I chose the menu: Deluxe Menu – The Signature – 5 Courses: (Let me tease you)
Amuse Bouche
Pistachio & Rose Water Marshmallow with a Cardamom Wafer
(the Chef brought a bread and homemade butter with Truffles as a gift…sooo good and we loved the special attention).
Starter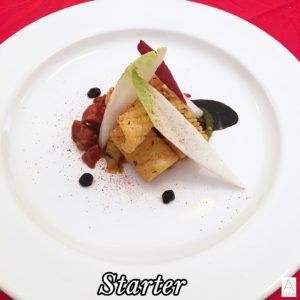 Chilli Salted Calamari with Spicy Chorizo & Grilled Artichoke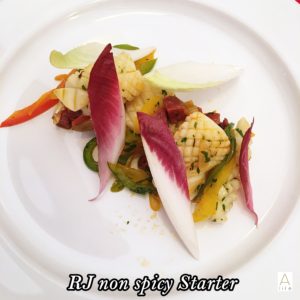 RJ Special Salted Calamari with Chorizo & Grilled Artichoke
Main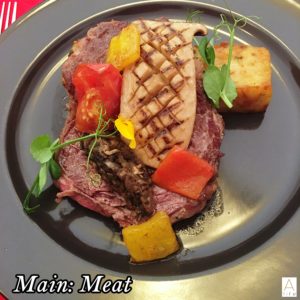 Dry Aged British Rib Eye Fillet with Pepper & Spice Massage, Smoked Garlic Mushrooms, Truffle Tomato Confit & Tarragon Potato Terrine
My Caper Cured & Roasted Monk Fish Tail with Cinnamon Squash Purée, Crisp Radish & Citrus Emulsion (I so want another one right now…)
Pre Dessert
Lemon & Thyme Ricotta Granita with Hazelnut Popping Candy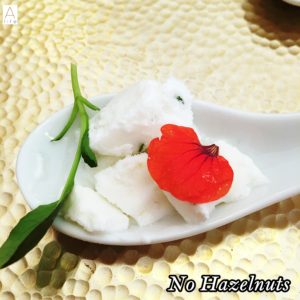 My mum (allergic to Hazelnut) Lemon & Thyme Ricotta Granita
Dessert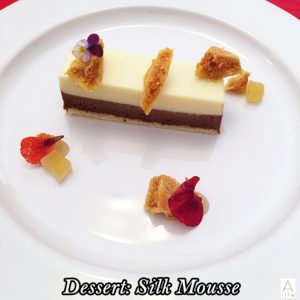 White & Dark Chocolate Ginger Silk Mousse with Honey Crumb Crunch
Madagascan Vanilla, Blueberry & Buttermilk Brûlée with Warm Almond Sablé Crisps
Are your eyes full? I am writing and editing this post and feeling hungry.
As you can see, we didn't like it a bit or enjoyed… We absolutely LOVED IT!
Everything was so delicious, all the flavours surrounding it, everything was so perfect that I can still taste it.
I can say that the Chef work was Flawless!
Dineindulge is really a great service to think about. I am already thinking on my next party here at home.
Take a look on DineIndulge Menus and don't forget to let them know you went from me, and tag me on your social media to show me your menus. You won't forget the experience, and you will say I was right.
Thank you DineIndulge for your professional team (Michelle you're a star!) and a HUGE thank you to Chef Bogdan for his fabulous food and for teaching me a couple of things… always learning Chef, always learning!