Oh this is soooo cute!
Peppa Pig's new book – Peppa's Christmas Post – is a wonderful adventure of Peppa and George with Real MAIL!!
With Mummy Pig and Daddy Pig unwell and stuck in bed, Peppa and George decide to take Christmas into their own hands – with a little help from Granny and Grandpa Pig! The Christmas cards are sent, yummy treats are made and decorations are put up, but are they ready for the extra special surprise for everyone on Christmas morning?
The story includes six envelopes containing a Christmas card to fill in, decorations to make, a little book of Christmas recipes and so much more!

Giveaway Time!
What do you need?
Fill Santa's Letter (download here) and take a picture of you and your letter, then ask an adult to go to Twitter and upload the picture, tag me (@Artmum) and use this Hashtag #Ladybirdchristmas – You can win a brand new book of Peppa!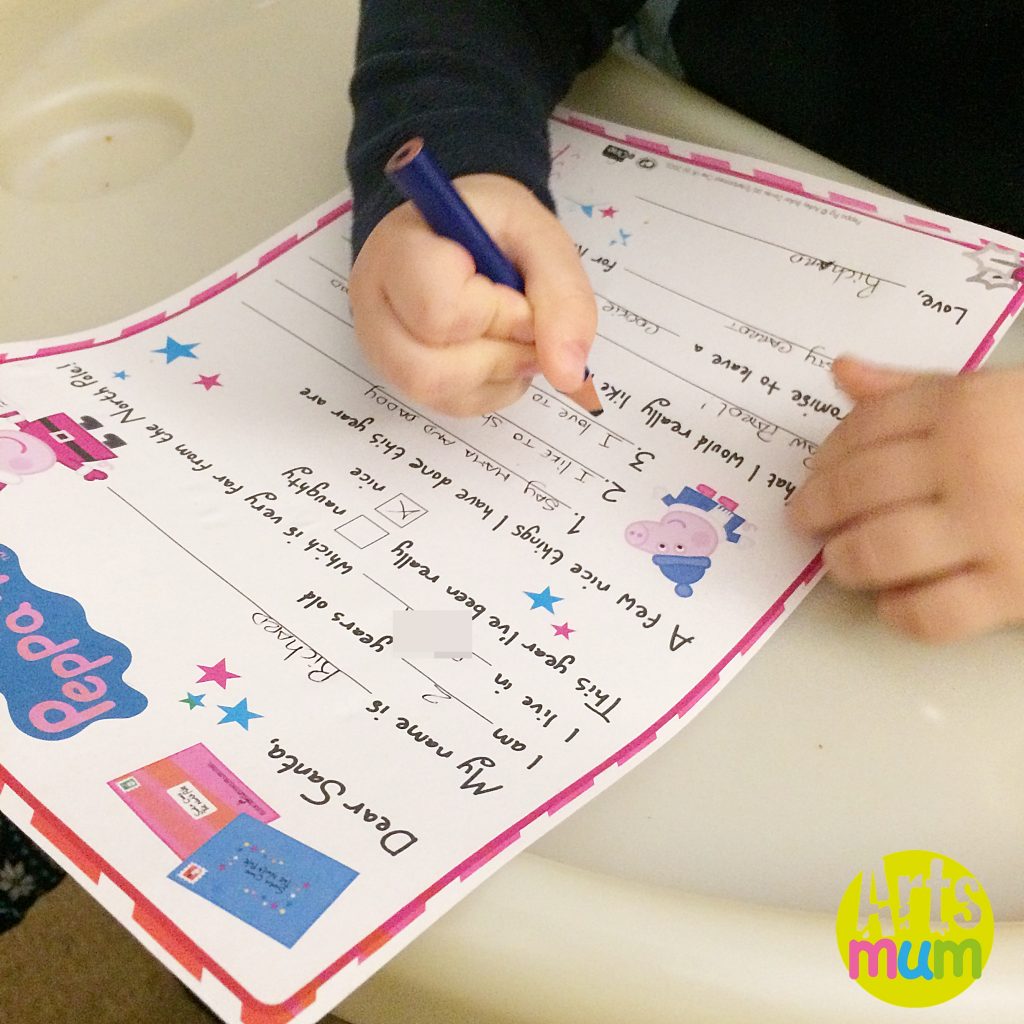 Here is RJ's Santa Letter with a little help from Peppa – fingers crossed for winning a book!
And Santa… Rj has been a good boy this year! 🙂
Alejandra for AM